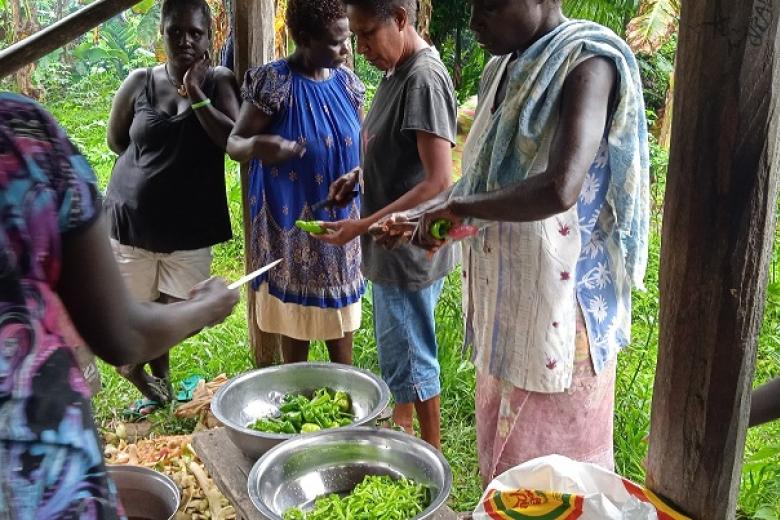 Nutrition project provides life skills in Backyard gardening
Wednesday, February 16, 2022
''Thanks to the CFN project, my family's life has completely changed. Unlike the past, we can now eat fresh greens and other vegetables right from our backyard! ,'' says Jude joyously.
Jude is a community leader in a village located a few kilometres away from the Panguna mine. The village is situated on hard gravel, making it difficult to grow food crops.
He said after the mine closed, they were relocated to their current location and which is difficult to develop the land, so they would go up into the mountains to get fresh vegetables and greens when they needed them.
''I would always send my children into the bush to get greens; most times they were reluctant because of the distance and sometimes the weather conditions, 'says Jude.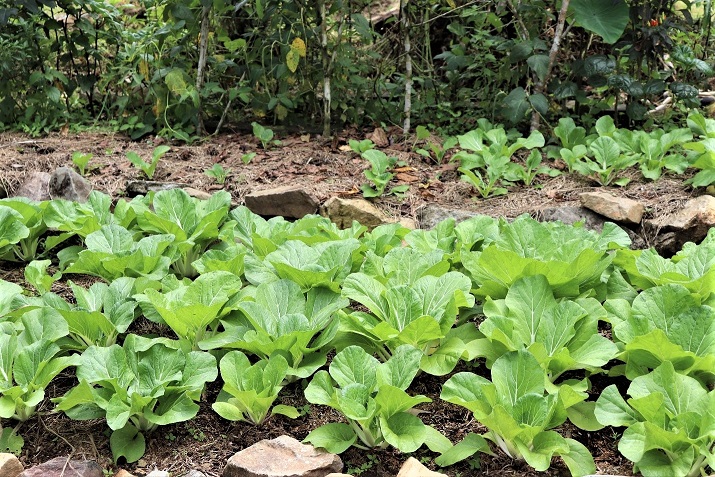 Jude was introduced to backyard gardening training through the Caring for Nutrition project under World Vision PNG in late 2021, a project funded by the Australian Government through the Australian NGO Cooperation Program (ANCP).
The training helps to build the capacity of participants about technical skills in backyard gardening.
The most important skills imparted to Jude were soil sterilisation, spacing, nursery, transplanting, pest and weed controls, plus a bit of innovative gardening. Innovative gardening is applied when there is no good fertile ground for backyard gardening. All of these, Jude learnt through CFN project officers who work with his community.
Jude's community is one of five project communities under CFN in Central Bougainville.
After he attended trainings from CFN, he started his backyard gardening. With the seeds and gardening tools supplied by the project, he was able to plant his first plot last year.
''I was one of the first people picked from the Dapera community to attend CFN training. Before the training, I had no backyard garden, and it was a struggle for my family, especially when it came to garden food, 'adds Jude.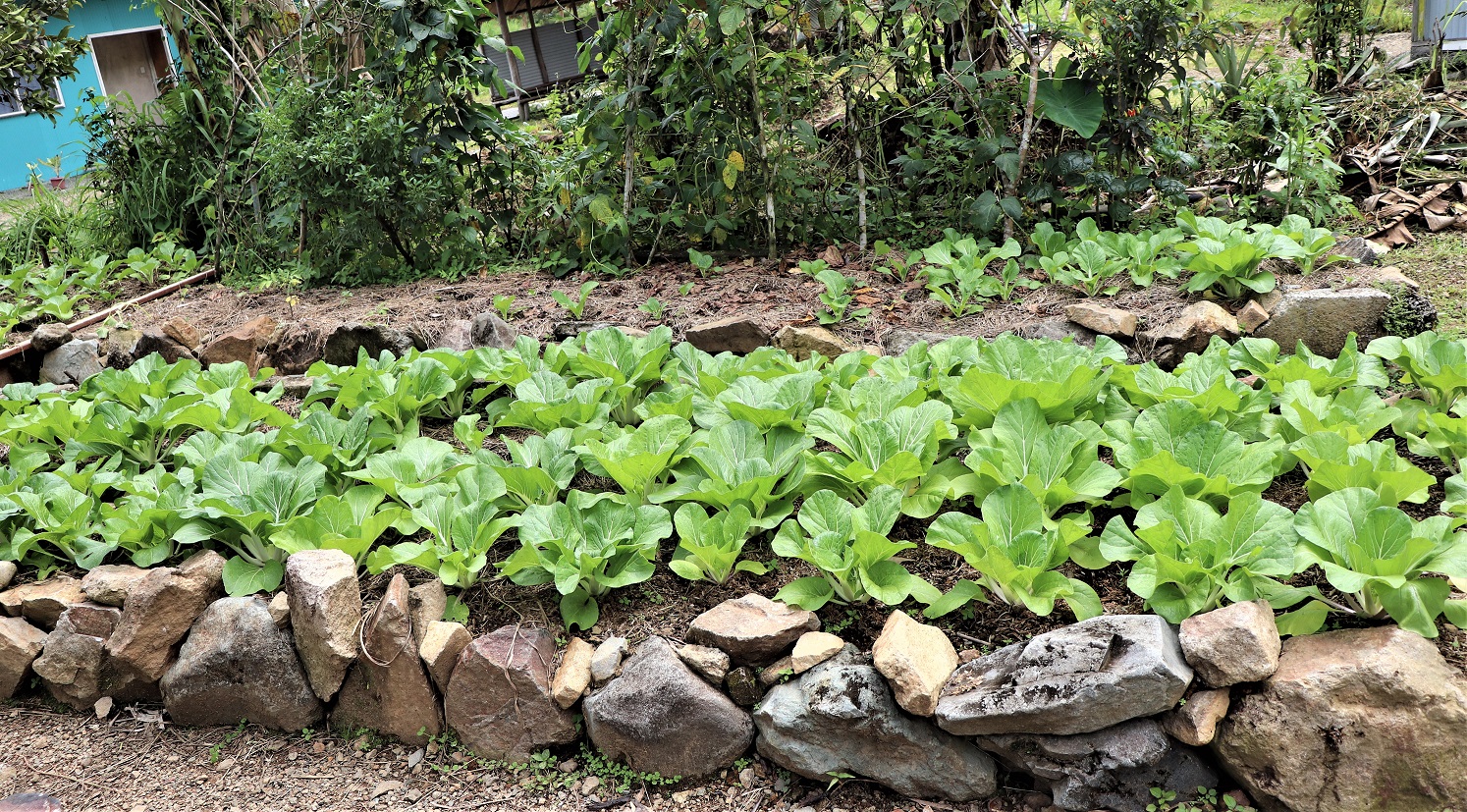 He said after the training, he wasted no time in starting his backyard garden. Because the land was infertile, he had to go into the mountains to get good soil. He then built his backyard garden and started to grow greens and vegetables.
'' I'm so proud of what I'm seeing now. Without the CFN project, my family would not have fresh vegetables and greens. Now I don't have to go all the way to the market to buy greens and vegetables. I can now enjoy a good, balanced meal right from my doorstep, 'he adds eagerly.
He said now people in his community ask him questions about how and what he does to have his greens and vegetables grow healthy. Jude uses this as an opportunity to advocate and encourage them also to take up backyard gardening to help save costs and have healthy balanced meals for their families.
Similar sentiments were shared by another beneficiary of the CFN project, Ludwig of Davari village.
''I have an infant, and I believe having this backyard garden will help minimise malnourishment and also help my family to make an income through selling the produce at the market,'' says Ludwig.
He said he was grateful for the CFN project for the trainings he received as it had contributed immensely to bettering his family's life. He said the backyard garden has supplied his family with fresh greens and vegetables daily.
Having a backyard garden is also a way of addressing food security and health-related issues. Eating fresh fruits and vegetables grown near homes promotes a healthy lifestyle and is one of the aims of the backyard garden through CFN.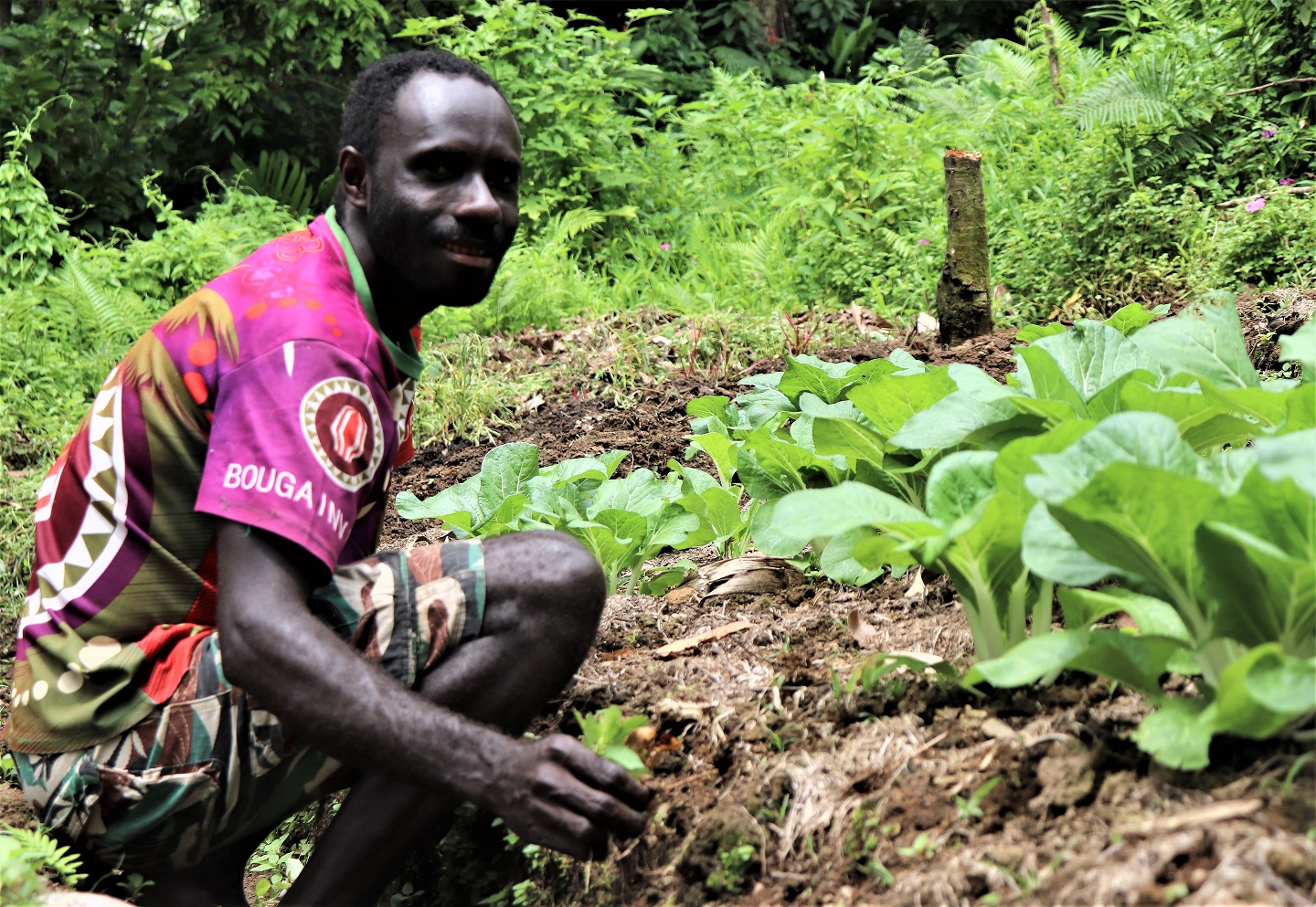 Apart from backyard gardening, CFN also provides training for Infant Young Child Feeding, Village Health Volunteer Training, Savings for Transformation, Male engagement, Time target counselling,    Child protection, Channels of Hope, and Cooking.
Meanwhile, Cecelia Naguo, Executive Director of Clinical Primary and Secondary Health Services in South Bougainville, strongly urged the CFN project to start again in Buin because of the positive impacts she had seen when the CFN project was implemented in Buin district, especially with immunisation.
''Buin was awarded the Most Improved District in Bougainville for immunisation last year because our immunisation coverage rate had reached 75 per cent, and the CFN project has contributed significantly to this achievement, ''says Cecelia.
She said that as a district, they had been performing poorly below 50 per cent in the immunisation space; however, all that turned around last year with support from the CFN project.
She said that through the CFN project, they had seen an increase in the number of babies coming for vaccination, increasing their immunisation coverage target to over 75 per cent.
''We never used to have logistical support; through CFN, we were able to get vehicles from World Vision and do outreach patrols to remote places. The nurses and village health volunteers with the CFN project did a very good job creating awareness of the importance of immunisation. This prompted more mothers to bring their babies for immunisation'', she adds.
Cecelia further says that she also saw a decrease in diarrhoea, scabies and malnutrition in the children in these communities through our intervention on training mothers in the community on how to cook and prepare food.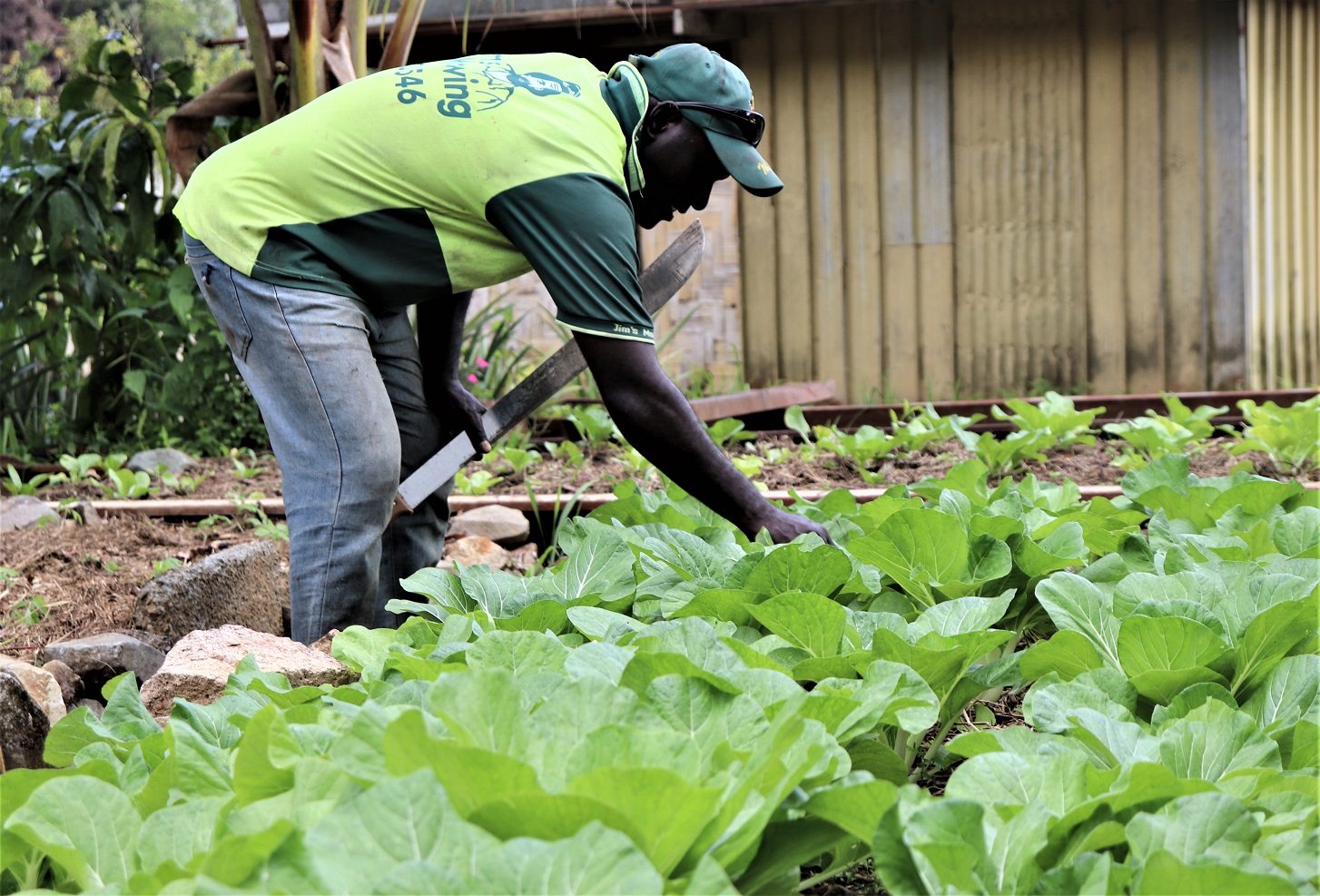 ''Although we have a surplus of garden food, there was no knowledge of how to prepare food, especially for children under 5 years. With the CFN project, they have taught our mothers in the community how to prepare and handle food, and this has helped decrease common illnesses, especially diarrhoea and malnutrition", she says.
Cecelia says the CFN project is playing a massive part in improving the livelihood of the communities. Although the project has been phased out in Buin, it had tremendous impacts, and she strongly urged for the CFN project to restart in Buin.
The Caring for Nutrition project continues to impact communities and strives to promote resilient and healthy living standards for families in Bougainville, where the project is being implemented.