Saving to complete my education
Tuesday, March 31, 2020
22 year old Jemima says being part of a Savings Group is helping her complete her education.
She is currently upgrading her year 12 grades through the Department of Distance Learning (DODL).
"The Savings Group has helped me to pay for my school fees. I also took some of my savings and used it to pay for my DODL course books," shares Jemima.
Jemima joined the Malamala Savings Group in Panguna District, Central Bougainville two years ago through her mother who is also part of the group.
She aspires to take up Business Management at a Tertiary Institution after she completes upgrading her marks through distance learning.
Jemima believes that being part of a Savings Group will help her achieve her dreams.
The Malamala Savings Group is part of World Vision's Financial Literacy and Inclusion Project (FLIP) in the Autonomous Region of Bougainville.
The savings culture has taught her and other members to become more financially literate.  Women comprise the majority of the group and have become financially empowered by it.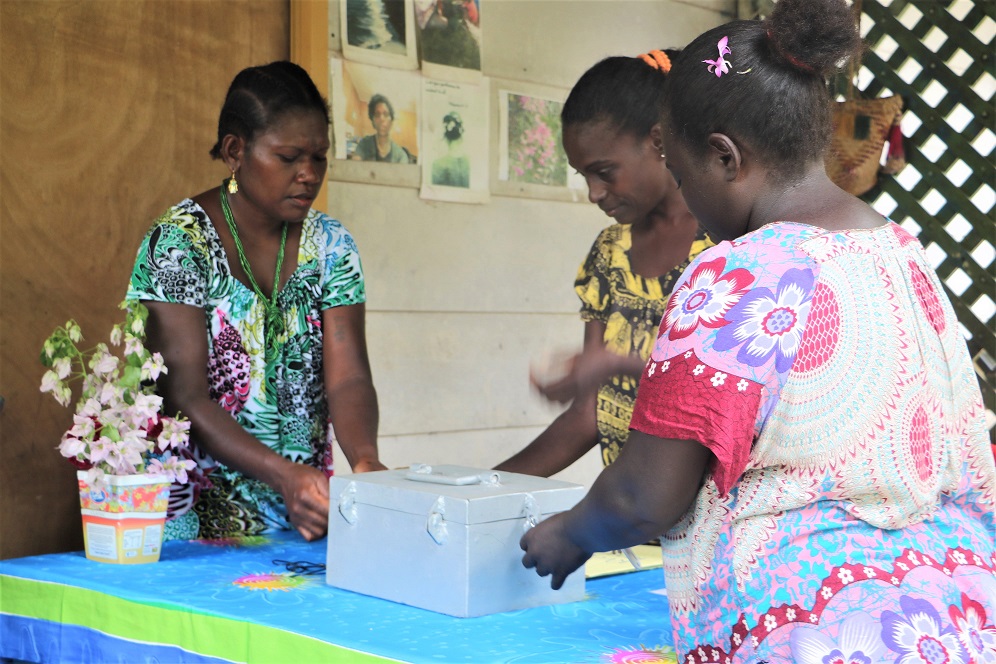 It has assisted mothers who want to attend church meetings at a women's camp. It meets their immediate needs in that they can use their savings to travel and purchase basic needs for their trip.
Jemima shares, "I have also seen the impact of the Savings Group on their children as well. Last year, most of the women from my group used their savings to pay for their children's school fees."
She says that most Savings Group members earn their money from the making and selling of virgin coconut oil. Jemima adds that when sold, a one-litre container of the oil can fetch up to K25 (US$7). The total funds from selling these products can be around K200 (US$58) or more.
From this, each member who has a savings account saves half of their earnings for later. For instance, if they earn K50, K25 will go toward their savings and the remaining K25 goes toward meeting the costs of their personal needs such as food or clothes for their children.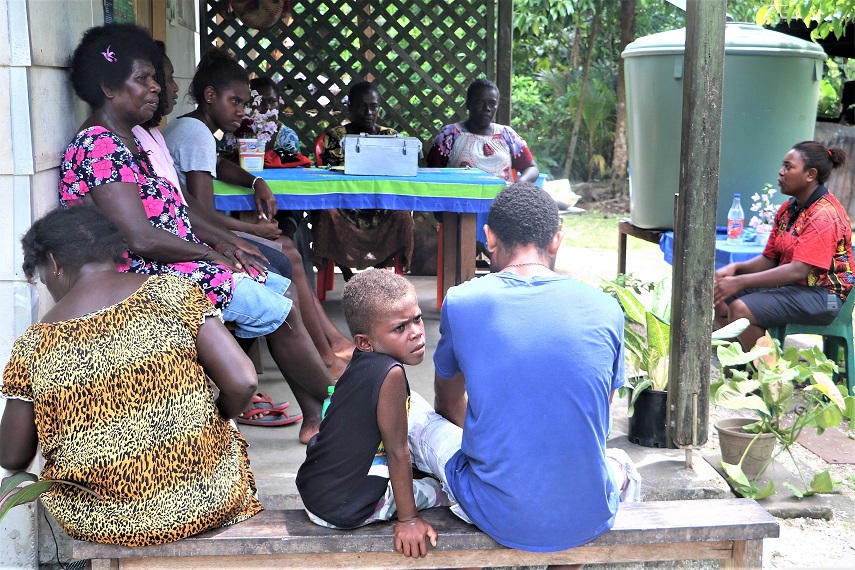 Grace Kerepas, the project coordinator for the ANCP FLIP Project in the Autonomous Region of Bougainville says, "FLIP has had a big impact on the livelihood of some of the most vulnerable people and I feel that the project is ending when there is still a lot more people to reach out to."
She says the ripple effect of the current existing Savings Groups has captured the interest of people in other communities.
"We are still getting requests for training, but we cannot help them because the project is ending. We can train them, but we will not be able to continue to monitor or mentor them," Grace shares.
Members of other Savings Groups in selected project sites have also told positive stories of how they were able to meet their children's needs from the money they saved.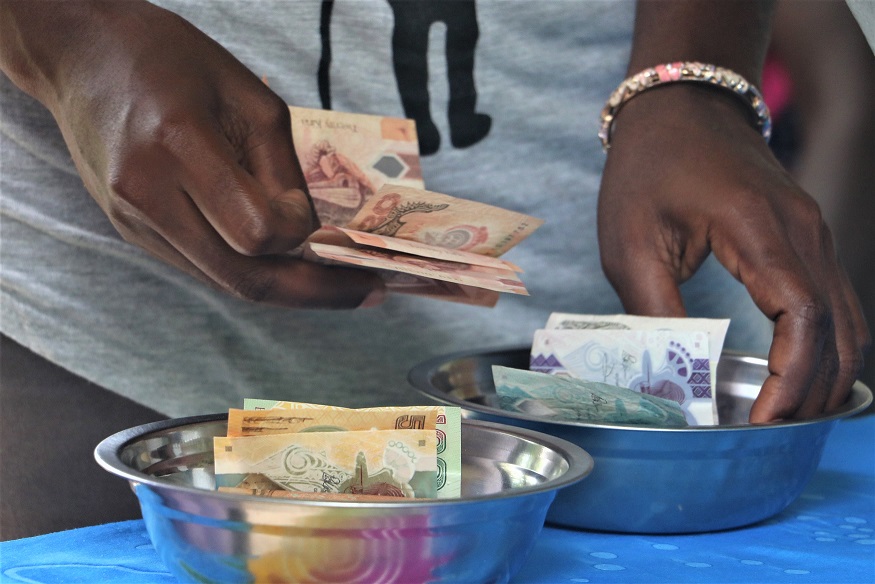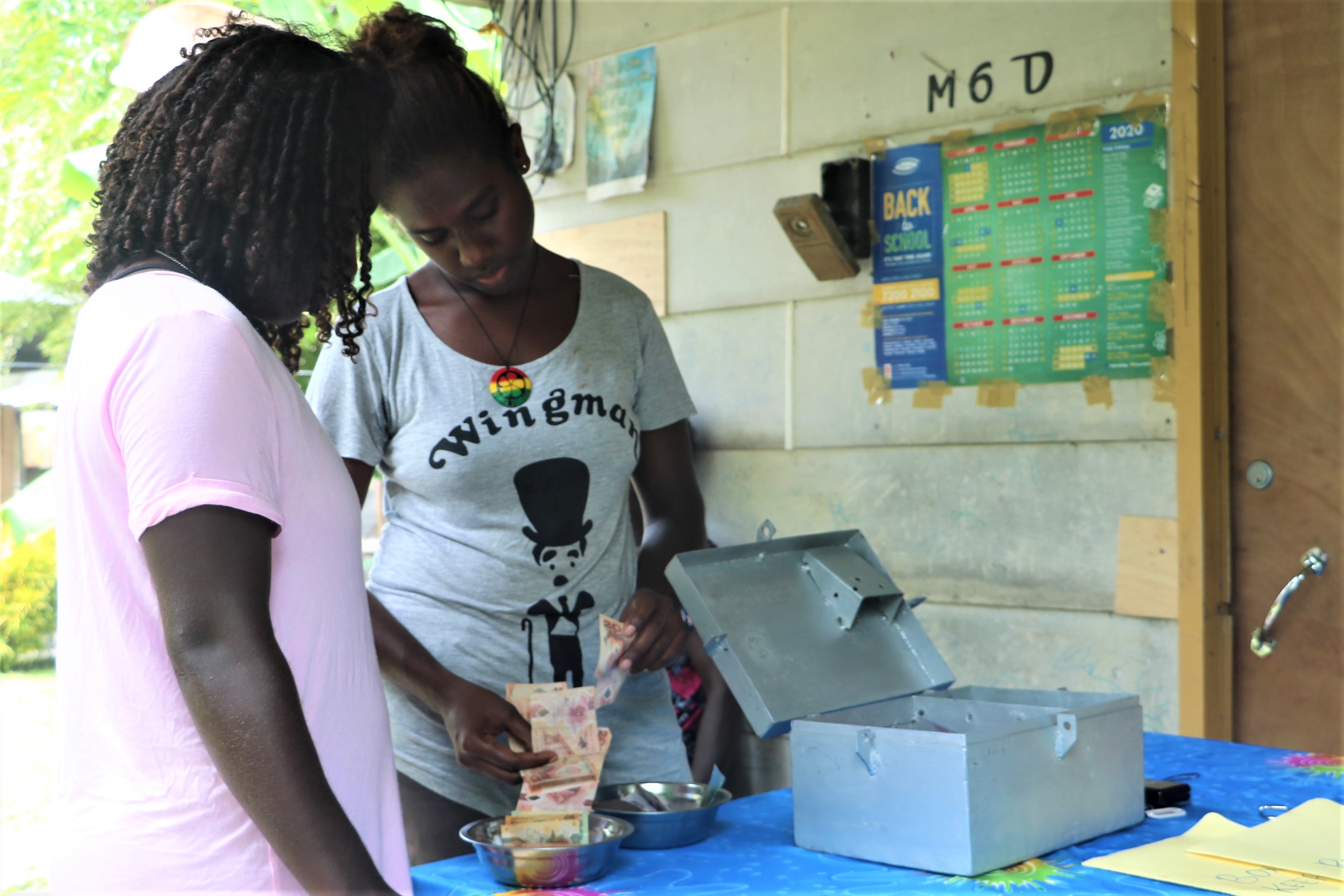 "These positive stories have reached other communities, and they also want financial literacy and Savings for Transformation training as well," Grace adds.
Jemima says that currently they have thirteen members under the Malamala Savings Group who are very active, 12 are female and one male member. Apart from the adults, there are two children, both boys.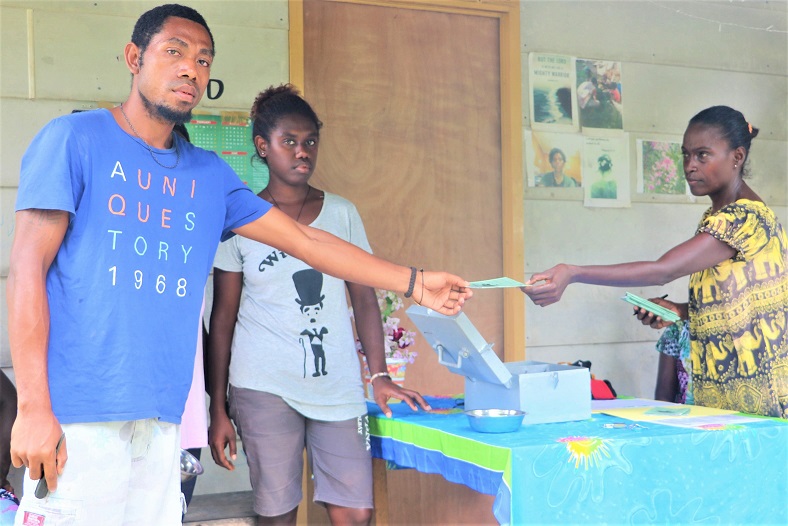 "I would like to thank World Vision for giving us this Saving Group project which is helping us local people. I'm awaiting my results in June, and if I become successful I will further my education, as I want to take up studies in business management to help my mother with her virgin coconut oil business," beams a smiling Jemima.
The FLIP project is implemented by World Vision in PNG and supported by the Australian Government through the Australian NGO Cooperation Program (ANCP).
It aims to improve savings behaviours, increase financial literacy and increase the empowerment of women in financial decision making.