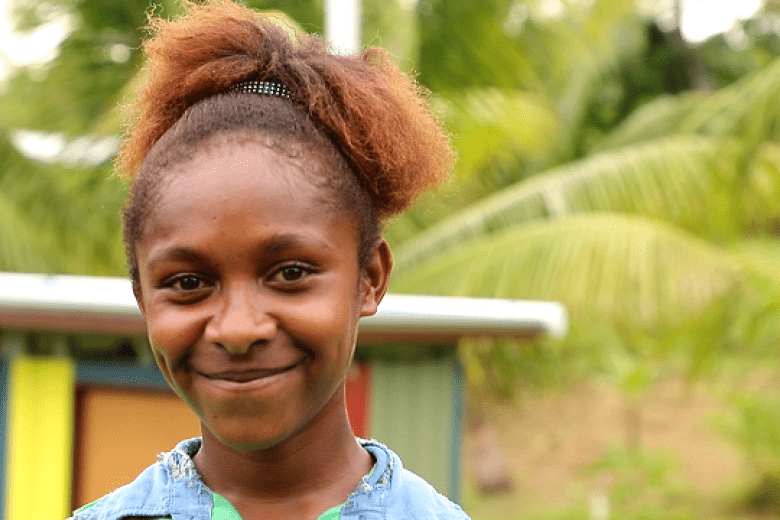 Separate school toilet keeps girls in school
Tuesday, March 23, 2021
Girls like Celestine can now stay in class when going through their menstrual period because they now have changing rooms and hygiene teachers they can speak to about their mood change.
"We feel that someone respects our privacy as girls with the use of our new Menstruation Hygiene facility and peer support from School health club and health and hygiene teachers," Celestine says.
Celestine is a female member of the school health club in Situm primary school, Lae, Morobe Province, Papua New Guinea.
She says World Vision has made it much easier and safer for girls to use their own toilets that have an incinerator for waste management.
Girls feel that their privacy is now respected.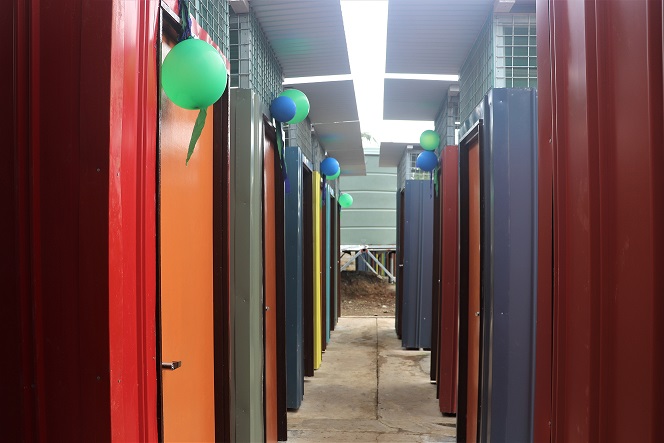 As a health club member, Celestine has a huge role in the health club to ensure girls' toilets and washrooms are clean.
"The school health club supports referral pathways when girls have personal problems and need support from hygiene teachers or the school's management," Celestine says.
As vice-captain to the school health club Celestine has a vital role in ensuring duty rooster are fixed and girls do daily cleaning of their facility.
It does not only stop with toilet cleaning, she also supervises girls in the lower primary school with hand-washing, ensures they have dressed appropriately and brushed their teeth at home before coming to school.
School Principal John Gemotang says it was difficult providing a fair ratio of gender-separated Water Sanitation and Hygiene (WaSH) facilities in school before the World Vision intervention.
"With constraints, we have to provide basic WaSH services such as having water in our school water tanks, it did not address menstruation Hygiene as a priority to the management," he says.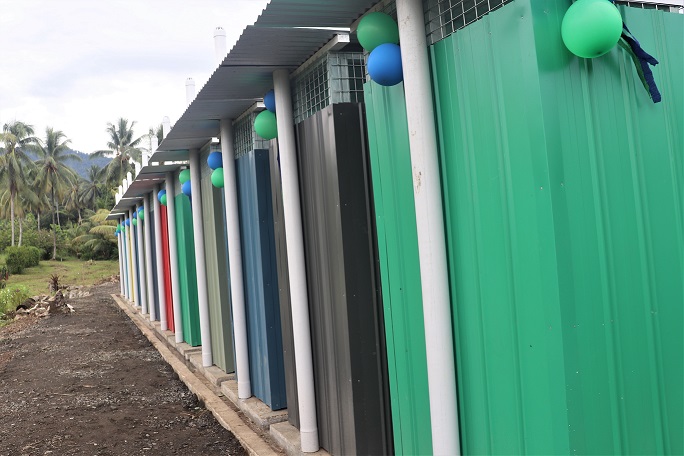 Situm primary school is the biggest primary school in Nawaeb District of Morobe, with over a thousand students enrolled and 30 teaching staff with a limited amount of access to sanitation facilities.
With this enrolment comes the challenge of providing equal gender-separate Water, Sanitation, and Hygiene facilities for all. They would often send students home when their water tanks run dry.
However, with the new facilities gifted to the school, students including females stay on during their menstruation periods in the classroom from 8 am till 3 pm.
"MHM is a culturally sensitive or taboo issue thus students and especially boys may tease a girl during her period. Sometimes girls need a trusted person to talk to about their situation. This is where my role as hygiene teacher comes into play for girls," Mrs Meisi says.
Menstruation Hygiene (MHM) is vital to the empowerment and well-being of women and girls. It is about more than just access to sanitary pads and appropriate toilets – though these are important.
It is also about ensuring women and girls live in an environment that values and supports their ability to manage their menstruation with dignity.
Mrs Meisi says the school is now providing basic hygiene kits for girls to use including soap, toiletries, and cleaning detergents for their facility.
However, she says the school is still exploring means for reusable pads that can be sewn locally and at a cheaper price for girls to afford.
World Vision with funding support from the European Union (EU) and UNICEF has already constructed 18 more girls' toilets and MHM Washrooms including incinerators, 12 more boys' toilets, and two more teachers' toilets with handwashing facilities.
World Vision through its WaSH in-school component of the Klinpela Kominiti Projek has also intervened in the formation of school health club members and advocated on school management to support the cause for girls.
These include training for hygiene teachers and sensitization for the school board of management on the critical need to support the function of the school health club. This means more female students will no longer be absent from classes during their period.
The school's board has also identified means to sustain them (MHM) for girls with the WaSH facility installed in their school.
World Vision is also working with the school management through the school health clubs on social marketing for reusable pads for girls.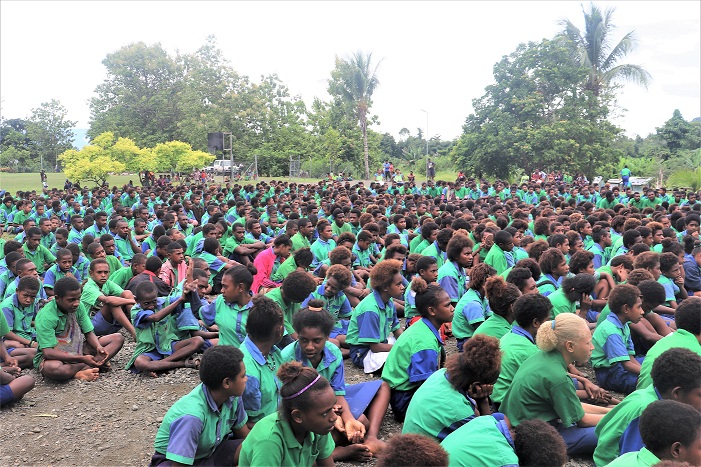 "We have actually captured the sustainability of these much-needed facilities gifted to us in our School Learning Improvement Plan (SLIP) budget annually and funds will be available for maintenance and student use," says John Gemotang.
Mr Gemotang says the school is making it compulsory to budget for hygiene kits for girls and soap to ensure proper handwashing at critical times becomes a habit for students.
The school through its success story on MHM has advocated for itself, gaining momentum of support amongst District Health and Education superiors in Nawaeb District.
District Education Advisor Willa Gazang says he will be making it mandatory for school inspectors to appraise teachers in the District based on their support to waSH in school.