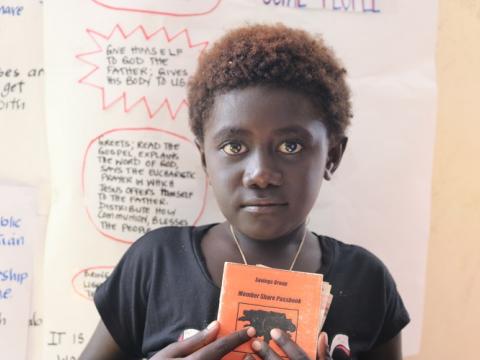 Three generations saving for resilient futures
Monday, July 6, 2020
Jacinta, Linda and Jinnia are grandmother, daughter and granddaughter; three generations of women from Uruto village who are trying to make a significant difference by becoming financially independent through their local village Savings Group.
"I feel so blessed to have World Vision and the Bougainville Bridges savings program come to Uruto village and for helping me to help teach my children and grandchildren about the culture of savings," said a grateful Jacinta who happily showcased her share-out following the Bomar Savings Group share-out in June.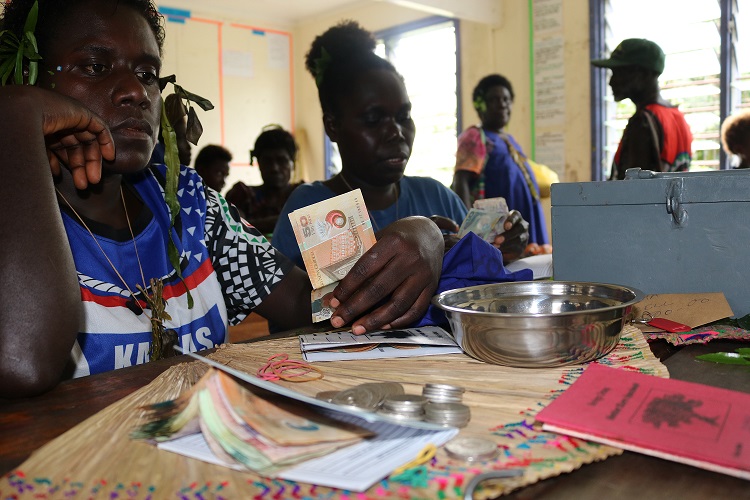 Jacinta is the chairperson of the Bomar savings group in Uruto village of Eivo constituency in the Panguna District on the island of Bougainville.
"I will not be around forever, and my children cannot always turn to me as the matriarch of the family to support them all financially. So, when I became the chairperson of Bomar Savings Group here in our village, I encouraged my daughter Linda and granddaughter Jinnia to also become members," said Jacinta.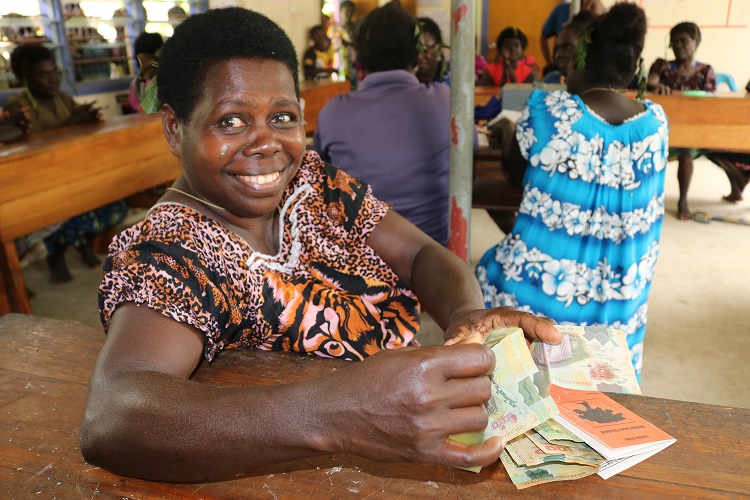 Jacinta, Linda and Jinnia are 3 generations of women saving in the Bomar Savings Group of Uruto Village. The savings group is part of World Vision's 'Bougainville Bridges to Economic Resilience and Peace Project' or shortened "Bougainville Bridges" program. The program is being implemented in Central Bougainville (Kieta, Panguna) and South Bougainville (Bana, Buin, Siwai); including Arawa and Buin markets, which play a key role in the social and economic life of the Autonomous Region of Bougainville
The goal of Bougainville bridges is to improve the capacities of households to withstand, respond to, and recover from shocks in conflict-affected and conflict-prone areas of Bougainville. The program aims to directly benefit approximately 2,400 households (6,100 males, 5,880 females).
"When my mother became the chairperson of Bomar Savings Group in our village, she encouraged me and my daughter Jinnia to join. Mother said that I could save using the money I made from marketing to pay for Jinnia and her brother Maximillan's school fees and help with other needs my family may have," said Linda, Jacinta's daughter.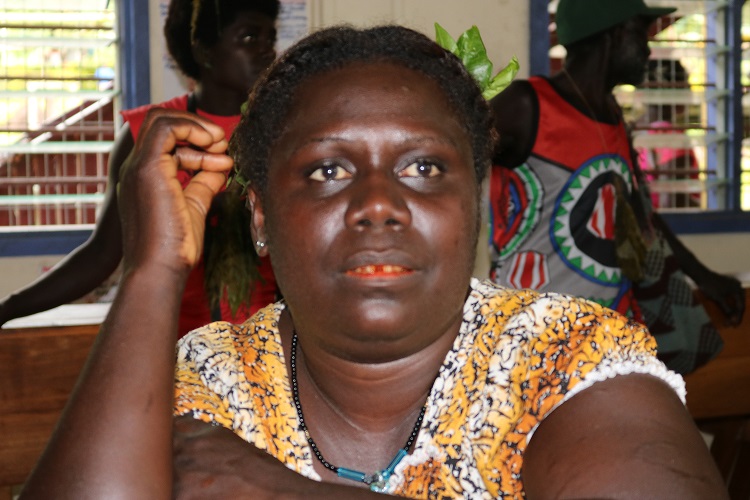 "I have decided to roll over to the next cycle in our Bomar Savings Group because I have now witnessed firsthand during the share-out how much I managed to save this last cycle (year). Jinnia will receive her share-out now from her savings so she can pay for her own school fees and uniforms, but both of us will continue to save with Bomar Savings Group in the next cycle," beamed Linda.
"I want to buy my uniform. My pencils and school things," said eight-year-old Jianna shyly. "My bubu (grandmother) and mummy help me to save. I also sell 'pau' (a local nut similar to chestnut) to help me save. I saved K150 now," beamed Jienna with a smile.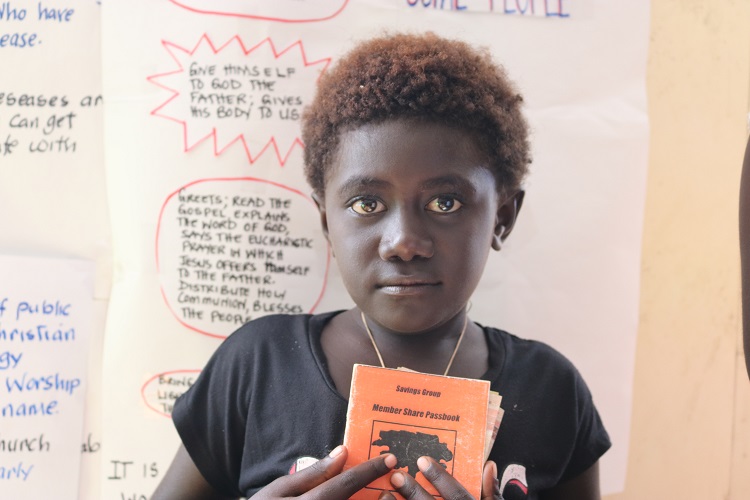 The Bomar Savings Group underwent its first cycle share-out in June this year. Of its 27 initial members, 25 managed to complete the entire S4T cycle and the group saved almost K13,000 in its first cycle. As this was a significant event in the village, the share-out ceremony was witnessed by the Eivo constituency's local member of the Bougainville Parliament, Honourable Clarence Densy, also an avid supporter of the three established Eivo constituency savings groups.
As a celebratory gesture, the local member Honourable Clarence Densy made a contribution to support the three savings groups and further reinforced the need for greater financial literacy in the community. He said, "Savings is the best way to progress our futures. We are already self-sufficient in so many other things in Uruto community, we also need to become self-sufficient financially and the Bomar savings group, along with the marketing techniques and other training World Vision has brought to our community will not only help us but future generations as well."
Mr Densy thanked World Vision for its continued support of the three local savings groups in his constituency, and reiterated the need for sustainability of the savings groups and need for community support and ensuring strict adherence to the Savings for Transformation(S4T) models for the groups to be successful.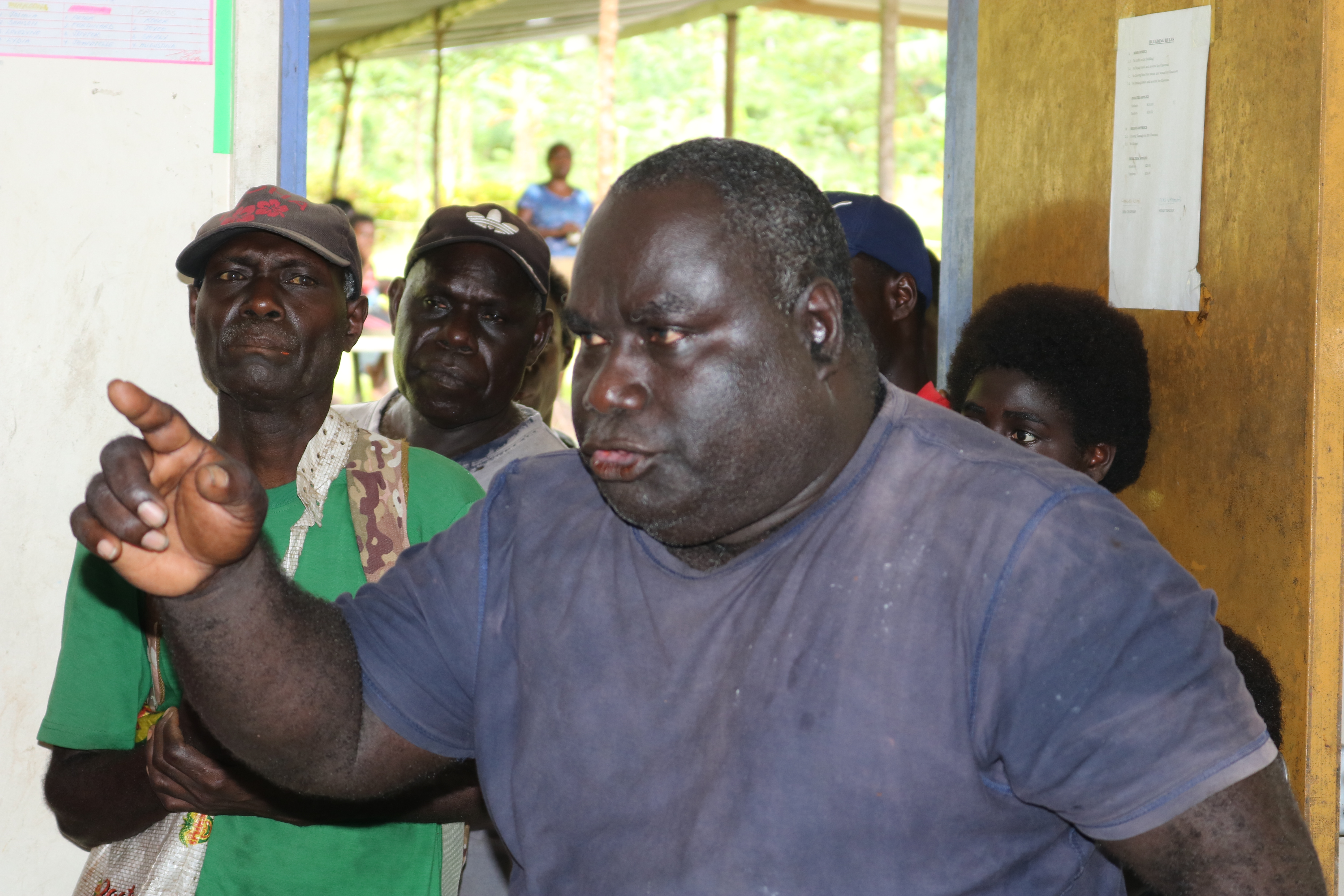 The Bomar Savings Group was the first of the three local savings groups in the constituency to complete its first cycle. The group shared-out and then rolled over. The group will vote in its new group management team members in July when it convenes its first new cycle meeting.
Charles Kopana, World Vision Building Bridges Program Coordinator explained, "The Bougainville Bridges Program differs from World Vision's other Financial Literacy Program (FLIP) that is also being run in Bougainville, in that 'Building Bridges' is only run in the Autonomous Region of Bougainvlle (ARoB) and aims to strengthen household resilience through four components: Savings for Transformation (S4T) groups, Market Skills training curricula, Financial literacy and equitable decision-making training, and Community volunteers trained in Psychological First Aid and referral mechanisms."
Mr. Kopana, a local from Pamu village further added, "We cannot thank our funder and partners enough for creating this high impact local program for Bougainvillean's. We acknowledge the support of Nazareth Centre for Rehabilitation, our mental health partners here in Arawa, and program donors, the New Zealand Aid Programme and World Vision New Zealand."
Charles and his team have been implementing the Bougainville Bridges Program since 2018 and have successfully created 36 savings groups, trained 833 people (477 female & 356 male) and have directly benefitted 581 households in the 2 districts in which the program operates.
Story by Rozalia Dala-Boyd