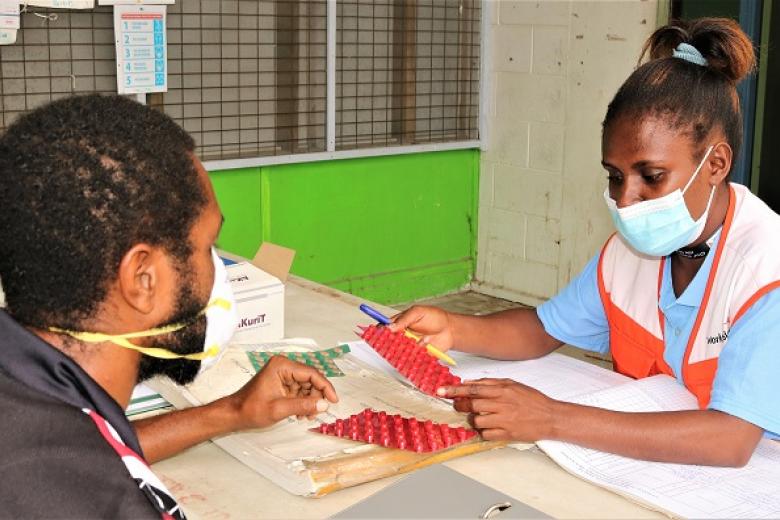 Tuberculosis survivor becomes a treatment supporter
Tuesday, March 23, 2021
"My first time serving in the hospital, I contracted TB as I did not observe infection control measures strictly. I faithfully completed my anti-TB treatment and here I am treating TB patients," Orith said.
Orith, a female of 25 years, was infected with tuberculosis (TB) in 2018 while doing her practical at Kikori General Hospital, as part of her studies as a community health worker (CHW) at Kapuna Training Institution in Gulf province, PNG.
She developed symptoms of TB where she experiences weight loss, persistent cough, and night sweats. As she went through medical checks, she was diagnosed with drug resistance tuberculosis (DRTB) and commenced treatment on the 16th of June 2020.
Since TB is an airborne disease, the hospital staff and management feared being infected by the disease. It was also a threat as DRTB was new at that time so she was isolated in a room while on anti-TB medication.
"Everyone was scared of me. No one wants to come close to me. Whenever they come closer to me, they wear their masks. It was obvious, they did not like me," Orith said.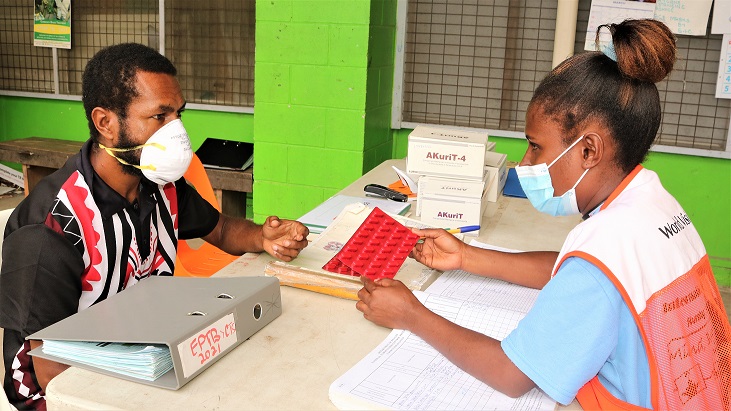 Being away from home and family, she needed support and comfort which she could not afford in this time of illness. She also experienced side effects from taking 17 tablets of medicines and an injection every day.
"This longer regiment of anti-tuberculosis medication came with serious side effects that troubled me so much. I lost my memory and hearing. I couldn't stand for too long because the injection I had every day was causing so much pain in my legs," she said.
Although it was a struggle, Orith never had the thought of giving up on her education and becoming a Community Health Worker (CHW).
"It's my dream to go to school so I didn't want to withdraw. I wrote a letter to the school administration that I will continue my practical despite the disease. I knew that the disease is curable and I'll be okay after completing my medication," Orith said.
With the faith that she has in God, she always prays and reminds God of everything he had done in the life of Jesus.
"This strength that you once gave to Jesus who overcame pain discriminations, give me that same strength so I can overcome my pain and distress," she would often pray.
Orith came to Port Moresby after completing her practical at Kikori General Hospital. She was registered at Gerehu TB clinic to complete her anti -TB medication.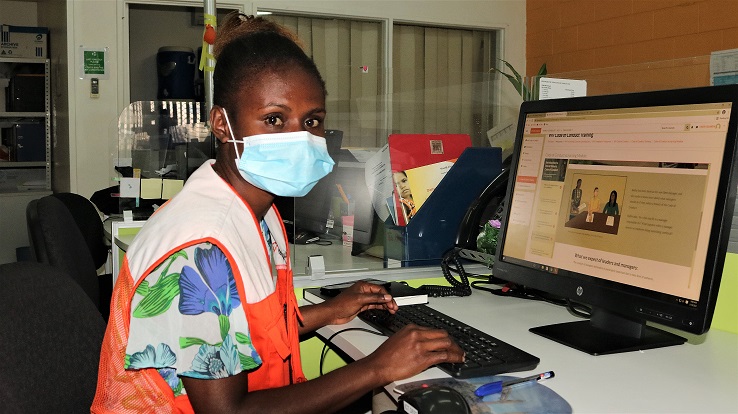 As she recalled and appreciated the days back at Kikori, she acknowledged the good TB service provided here.
She was one of 300 beneficiaries who received bi-monthly food vouchers worth K200 ( AUD72.96) and bus fare from World Vision's NCD TB Diagnostic and Treatment Services Project the in national capital district in 2020 alone.
"I am so happy with the food vouchers and bus fare given by World Vision. It really supported me through my treatment journey. I want to thank World Vision for this support. This was a great blessing to me while on medication," Orith said
She was inspired and motivated by other health workers treating her at the clinic and shared her interest with one of World Vision's TB Treatment Supporter Supervisors that she loves the job he is doing and would like to do that same after completing her medication.
She remained faithful with her daily medication and was declared cured on December 18, 2020.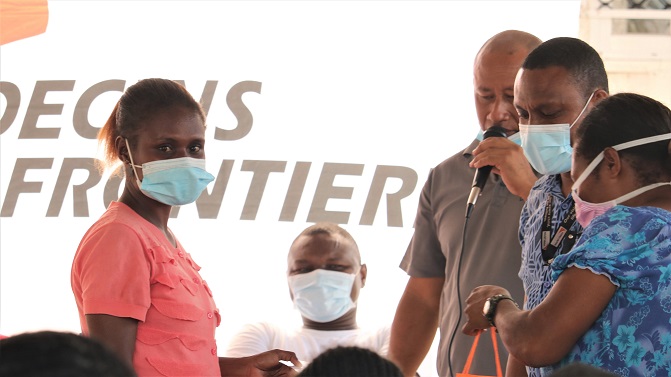 It was a dream come true for Orith when she started working with World Vision in January 2021. She is now a World Vision Staff working on this same project treating patients with tuberculosis.
She is now serving as a Treatment Supporter Supervisor for TB, looking after Hohola catchment areas attached with St Theresa Clinic in Port Moresby, NCD.
World Vision continues to deliver the community-based TB outreach services in the National Capital District (NCD) in partnership with the NCD provincial health authority (PHA), funded by the World Bank through the National Department of Health (NDoH).