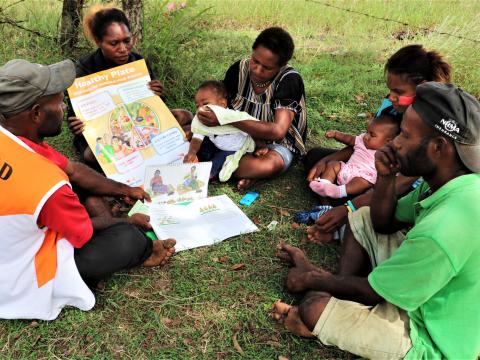 Village volunteer's contribution towards healthier communities
Sunday, August 23, 2020
"I never thought I would be living like this, before World Vision came, I had no idea what I would do with my life but now my mindset has changed", says Peter.
Peter is trained Village Health Volunteer  (VHV)with the PNG-Australia Partnership funded ANCP Caring for Nutrition project and lives in Port Moresby.
He started as a Community Resource Person (CRP) with World Vision in 2018 and after a year was trained on the VHV approach in partnership with the National Department of Health.
Peter has also undergone other training sessions and, by putting into practice the skills and knowledge he received, Peter is now on the path to improving his livelihood and being a positive role model in his community.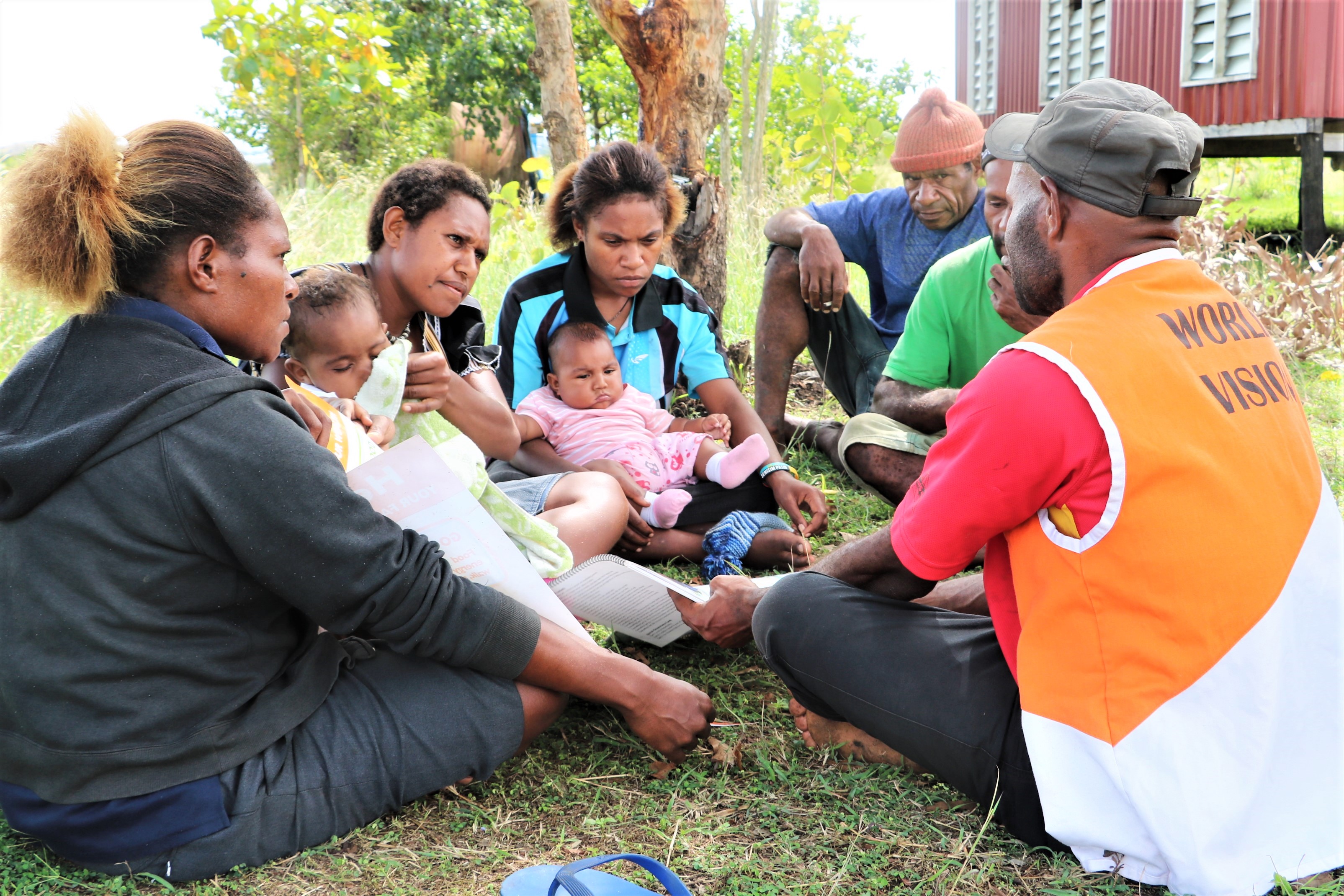 The Caring for Nutrition (CFN) project was initiated in July 2017 to assist the Government of Papua New Guinea to reduce maternal, child survival and undernutrition challenges faced by women and children in PNG with funding support from the Australian NGO Cooperation Program (ANCP) through the PNG-Australia Partnership.
"I have attended five training workshops with World Vision such as Timed and Targeted Counselling, being a VHV through VHV training, Financial Literacy, Agriculture Training and Infant Young Children Feeding", Peter said.
He has a backyard garden that supports him financially and, using skills and knowledge gained from financial literacy, he was able to save up and bought himself a car that helps him to transport his fresh produce to the nearest market.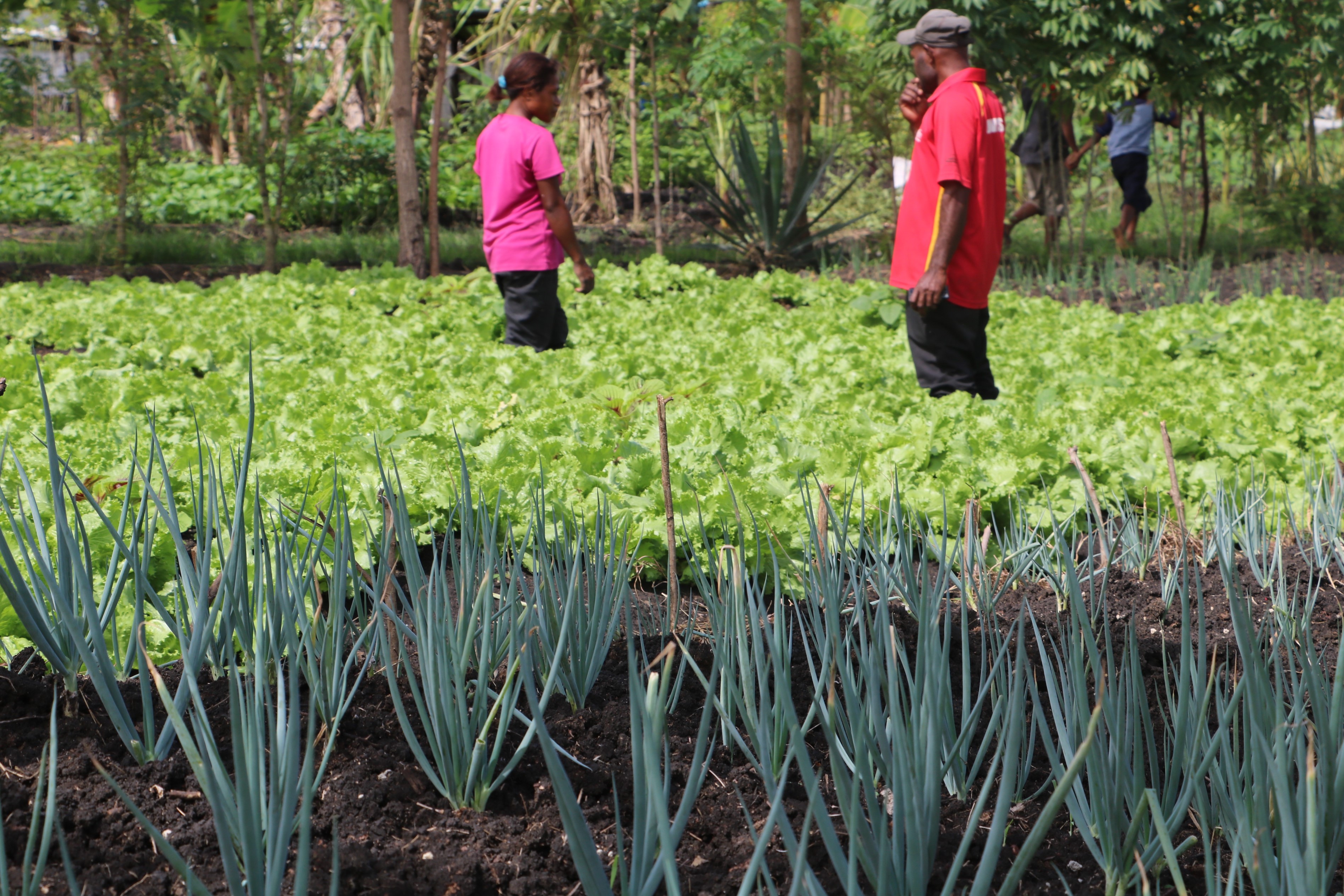 Peter shares, "After I sell my produce, I often save the money in my bank account, just as we were encouraged to do so through the Financial Literacy Training session we received under the project."
He says that after about a year, he saw that his savings had increased, and it was enough to buy a car.
"My vehicle now assists me to transport produce from my backyard garden to sell at markets. I no longer need to hire a vehicle to bring my garden produce to the market," Peter said with a wide smile.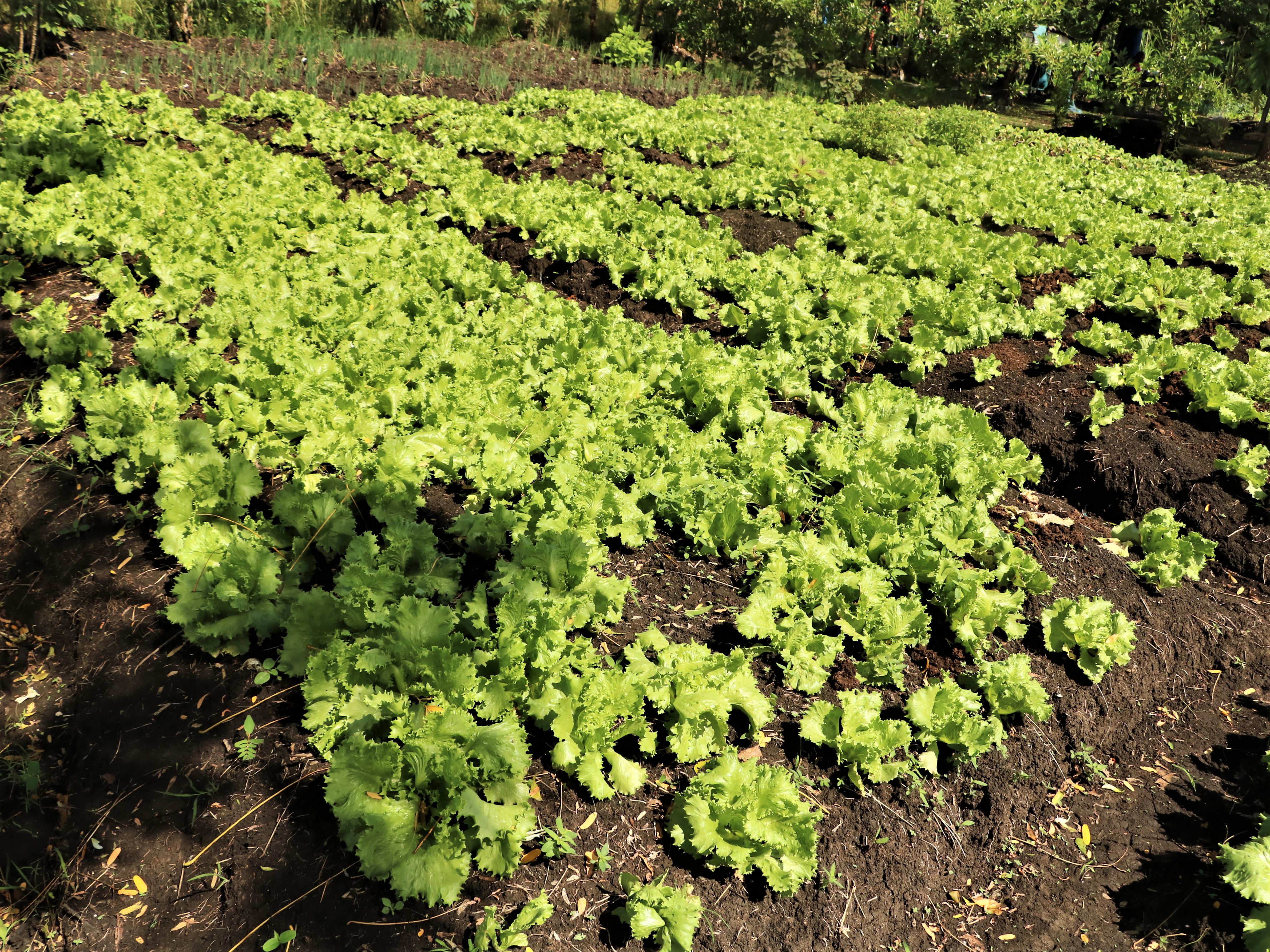 Peter is not only a successful backyard gardener through his involvement with the project but is also an influencer and role model in his community as a village health volunteer.
Peter managed to influence three other members in his community who are now also village health volunteers, and they all work together on selected days each week to visit and provide advice to pregnant and lactating mothers on the importance of preparing balanced and nourishing meals for their children.
The volunteers also advise women on the importance of visiting a clinic for regular antenatal check-ups to receive advice on the essential care during pregnancy and after delivery.
Through the CFN project, World Vision Papua New Guinea has trained 39 backyard gardeners in both the first and second batch of agricultural backyard technique training workshops at Muslim Block, 9 Mile, Port Moresby. Peter was able to convince three other VHVs to join him in the training.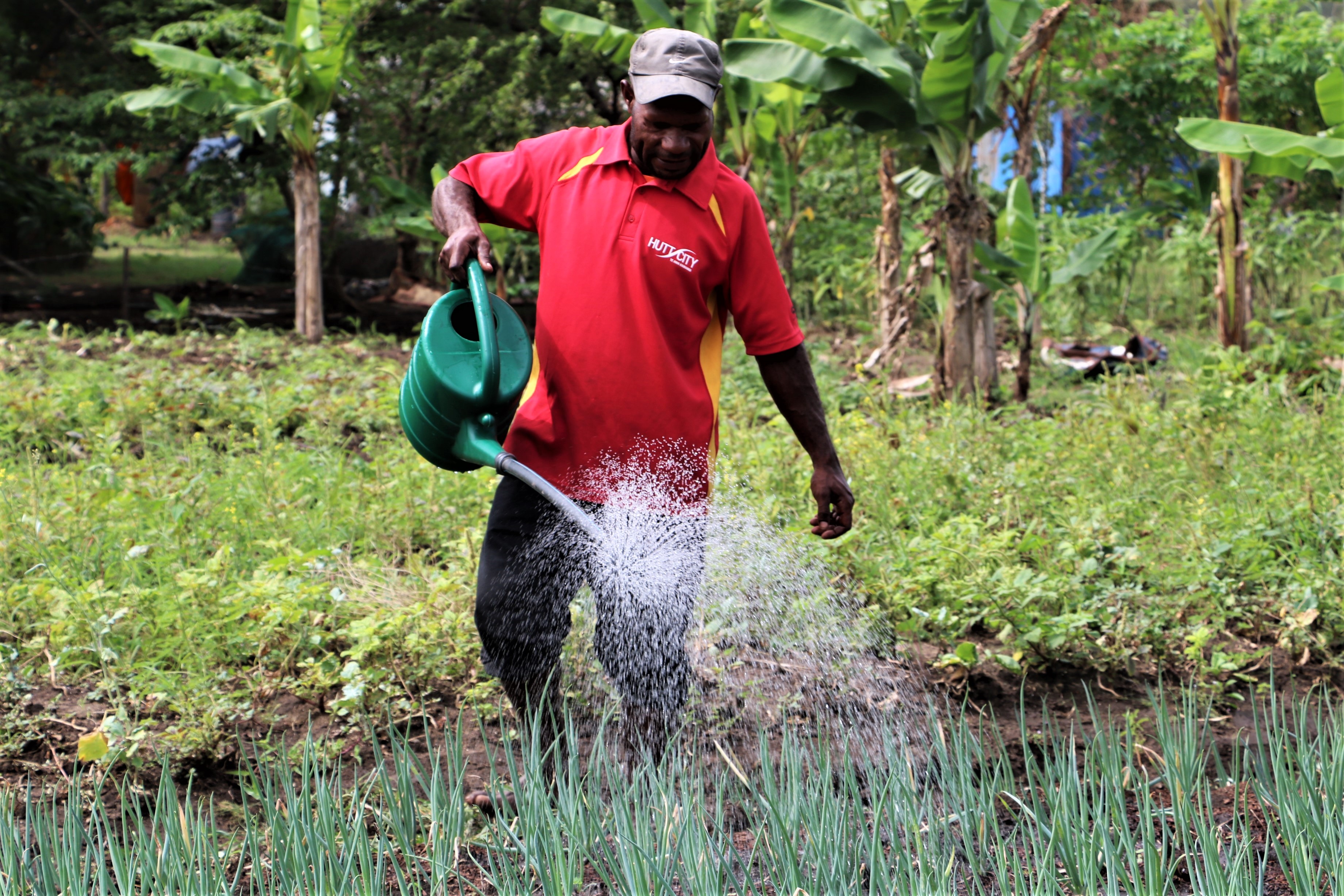 In addition, 31 people have also attended a Savings for Transformation (S4T) training workshop and the community now has three active Savings Group that follows the S4T model.
All 39 farmers were given fertilizers, gumboots, spades and watering cans with initial start-up kits of seedlings of bok choy, corn and bean.
Larsen Neayambe, the CFN project supervisor in Port Moresby, confirms that the farmers were trained and given some gardening tools, fertilizers and seedlings. After their first harvest, the farmers were encouraged to buy their own seedlings to sustain their gardens and this has worked well. They were also advised to use the vegetables from their backyard gardens to prepare balanced diets for their children.
Project staff also visit the community regularly to listen to their needs and answer any questions about the support World Vision provides to the community with its partners.
In his role as a health volunteer, Peter says that before World Vision's intervention, many women in his community gave birth at home and their children would often grow up malnourished and underweight.
However, after receiving much-needed knowledge and training with guidance from project staff on how to be village health volunteer, Peter began visiting women in their homes to talk to them about the importance of antenatal visits, balanced diet, breastfeeding and visiting a hospital when they are in labour so that the mother can have a safe birth and reduce any potential complications.
He says, "When I visited these women in their homes and explained to them that there is a high risk for them and their child if they give birth at home, most of them took my advice".
When women in his community decided to listen to his advice and visit a hospital to deliver their children, they found out that their children had very little health issues compared to when they gave birth at home.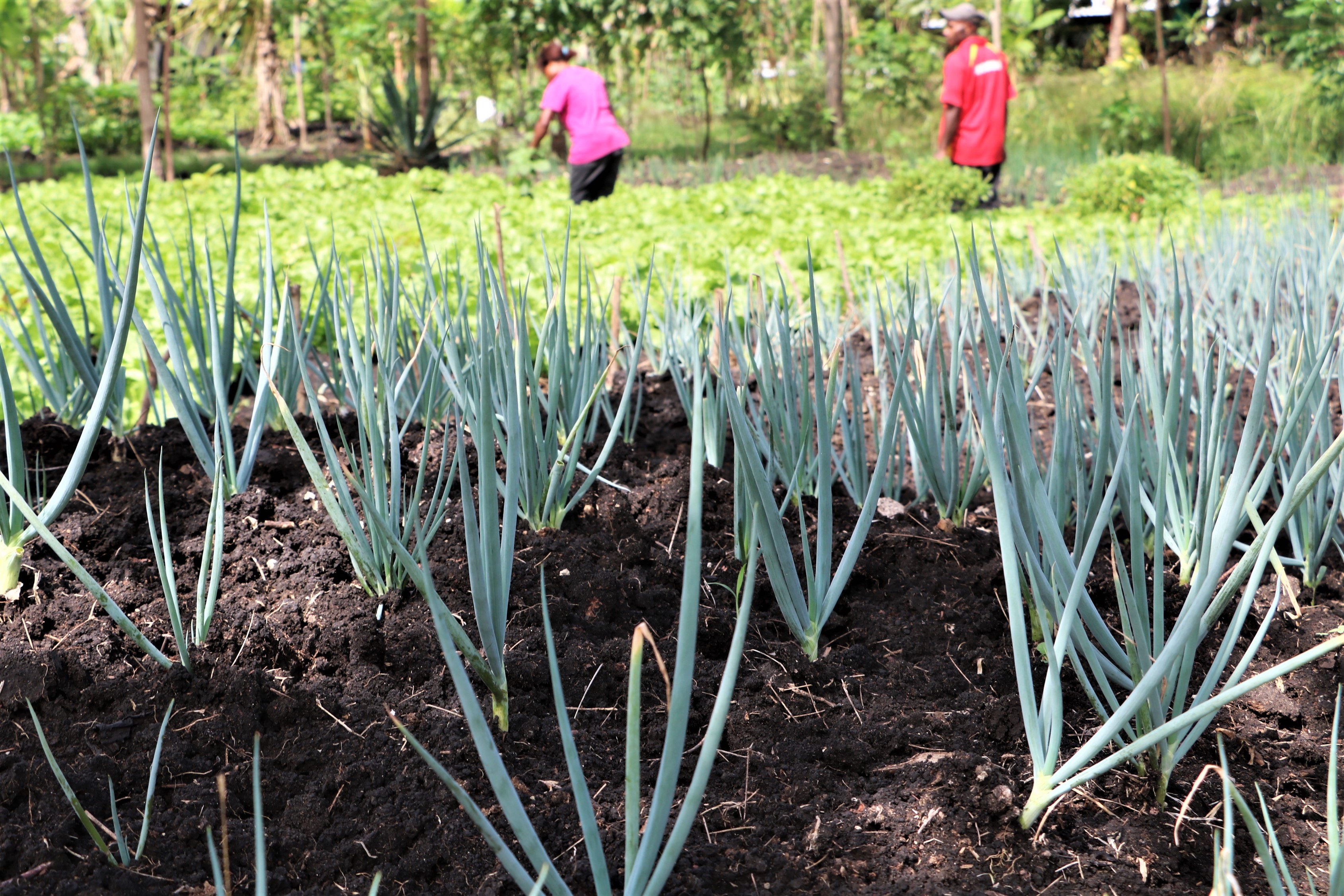 "I would like to thank World Vision's CFN project for coming to my community and training me and the donor for funding the project too, I look forward to more training and more opportunities to improve my knowledge", Peter said.
The CFN project is implemented in two provinces; Buin in the Autonomous Region of Bougainville and at Hanuabada village and 9 Mile in Port Moresby.
Overall, estimated project statistics for Port Moresby alone show that 80 per cent of VHVs that were trained are now conducting regular household visits and 80 per cent of people in their target communities have ventured into backyard gardening.
In addition, under the Men-Care training initiative, which is focused on increasing male participation in care giving, 58 per cent of husbands who have attended the training in their respective communities are now accompanying their wives for regular antenatal check-ups.
The project is continuing to work on improving male participation through monthly meetings where positive parenting is discussed.
It has two more years of implementation before it ends in June 2022.
The project has surpassed most of it targets and is aiming to roll out into other nearby communities where there is a great need for such knowledge and skills so the nutritional status of children under two years of age, and lives of pregnant and lactating women, and men as caregivers, are improved.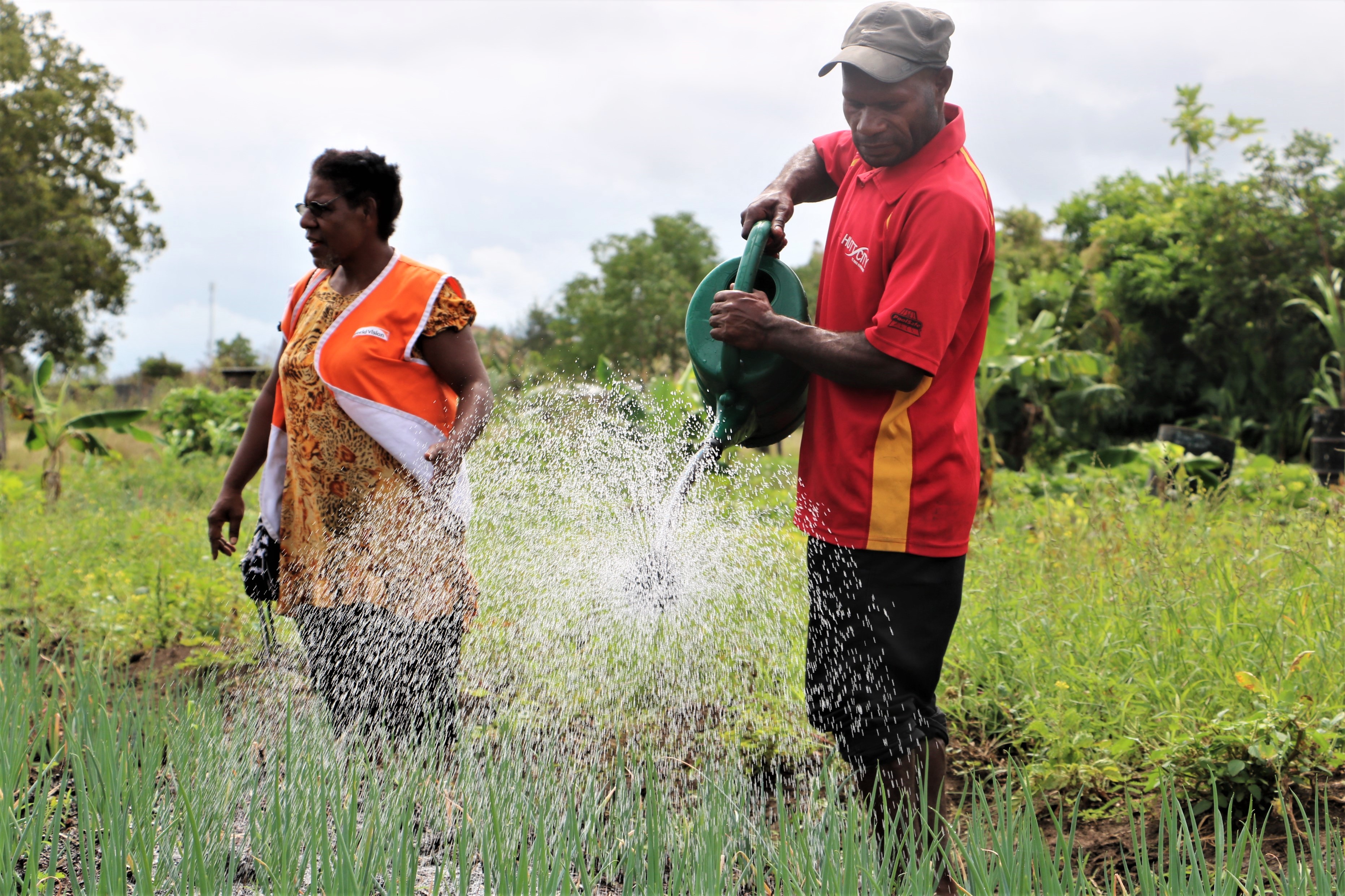 World Vision targets key influencers, including front-line health staff, grandmothers, and community and faith leaders to generate broad support for behaviour change.
Key partners in the project include the Department of Health (all levels), local aid posts and health facilities, church health agencies, and other agencies.
In Port Moresby, the project is supported by the National Department of Health's Family Health and nutrition section, National Capital District's Provincial Health Authority, Susu Mamas and United Nations Children's Fund in carrying out the implementation of the project.
World Vision Papua New Guinea's five-year project, Caring for Nutrition (CFN) commenced in 2017 and is funded through the PNG-Australia Partnership.