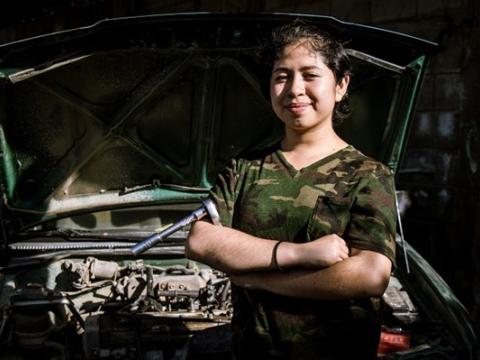 Puentes Project gives opportunities for young girls in Guatemala
Tuesday, April 5, 2022
by Danielle McCadden
The Puentes Project, funded by USAID and implemented by World Vision in partnership with a consortium of organizations, provides opportunities for youth ages 15-24 in the Western Highlands of Guatemala to develop soft skills and life skills, complete their middle and high school education through alternative education programs, develop entrepreneurial skills and start a business, and be better prepared for employment through workforce readiness training.  Utilizing technology allows older adolescents to continue their education and earn income in innovative ways.
Yessenia was forced to drop out of school when she became pregnant.  She was connected to the Puentes Project and had the opportunity to take the life skills training via radio instruction. The radio modality offers youth who live farther away or who have busy schedules the chance to participate in the training from their own homes. For Yessenia, the Puentes Project was an opportunity to start over. "I found it very interesting, especially the topics about the Life Plan, which invites youth to focus on our goals and to dream; thanks to that, now I want to be a recognized doctor and help the development of my family and community," she says.
Ana Noemi is an 18-year old participant in the Puentes Project.   When the COVID-19 pandemic started, her family's income decreased. Ana Noemi started up a small business called "Noemi's Creations" on Facebook to help support her family. She put her crafting skills to good use and began making headbands, scrunchies, coin purses, and other items. She says that the Puentes Project "opened my mind to the possibility of starting up my own business."  She sells 5 to 10 items a week online and her mother or father accompanies her when she delivers her products in town. "I want my business to grow and to become a businesswoman," says Ana Noemi.  She encourages other youth with the message, "You can do whatever you set out to do. You can achieve it. You can start from scratch and grow little by little. Don't give up, you can accomplish anything in this world if you just try. With perseverance and dedication, you can reach your goals."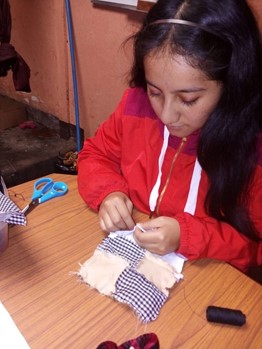 Through Puentes, young women are encouraged to consider pathways that have traditionally been male-dominated. Pili had the opportunity to participate in a vocational training course on car mechanics. Pili recalls, "My learning process at INTECAP [a national training centre] was very nice because they helped me, they taught me and it wasn't that just because I'm a woman they wouldn't let me learn, but quite the opposite, they put me to work and challenged me every step along the way." Pili´s perseverance and confidence in her new skills landed her a job in a mechanical shop. Pili encourages others to pursue their dreams, saying, "People say that a mechanical workshop is only for men. This is not true. We have to break that taboo because it is not so. A man once told me to stop doing my job—to leave it to a man because I didn't know what I was doing. It´s not like that; I do know what I´m doing. No one should let bad comments or things like that break your dreams. You go ahead and fulfill all your goals!"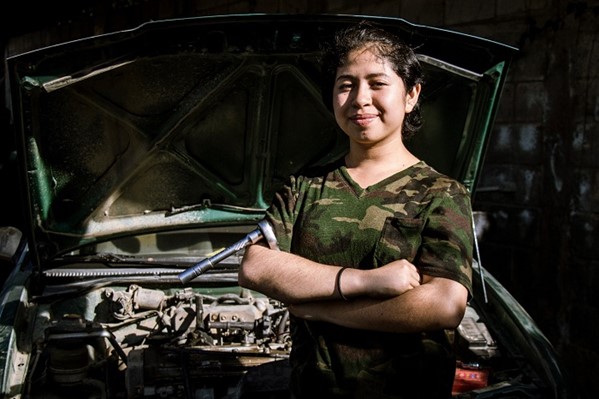 World Vision is proud to support these youth as they seek to grow in their skills, create new opportunities for themselves in Guatemala, and demonstrate what young women are capable of achieving.  With the support of technology, young people display innovation, creativity, and perseverance as they forge their path toward the future.