The rights of children, especially girls continue to be threatened in East D.R. Congo
Wednesday, October 5, 2022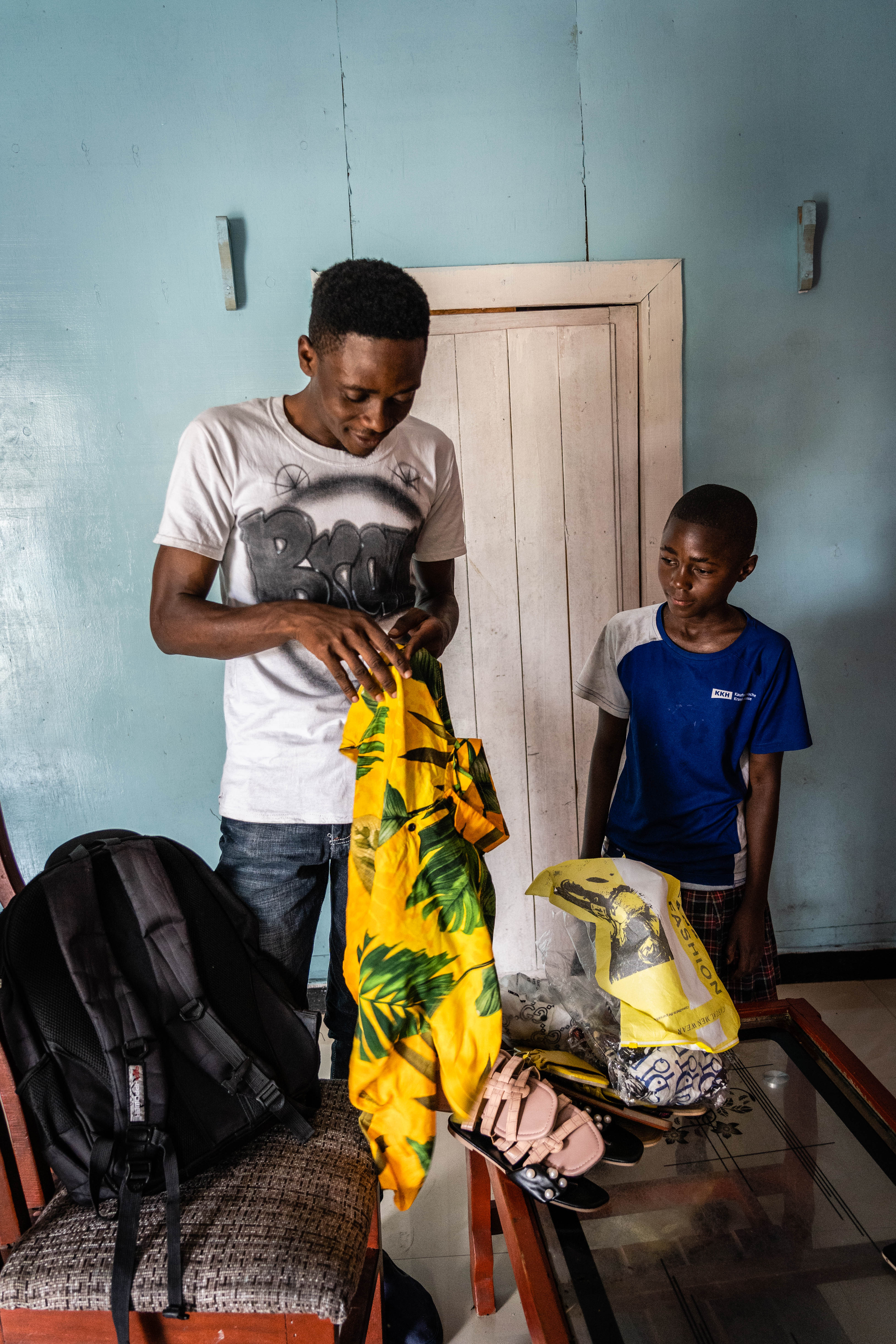 By Geoffrey Kalebbo Denye, World Vision DRC Communications
"It was getting dark and I was in the house with my siblings Alice (9) and Joselyn (7) when we heard people screaming outside. People were screaming all around, so we run out to see what was going on," recalls 11-year-old Emmy. "I went outside and people were screaming, 'run the volcano is erupting'. I have never forgotten the day, May 22, 2021. 
 "Mum and Dad, were not home. I looked in the direction of Mountain Nyiragongo, and I saw red-hot skies. I knew the gravity of the situation. I quickly shouted for my siblings, who were still in the house and started running. We did not know where we were going, we simply run along with others. I saw my friends from the neighbourhood running along. Others were with their parents and others were like us. I held my sisters' hands tight.
"At some point, my little sister started crying. She was tired and hungry, like many others. I have never walked that long in my life. And was able to give-up, and silently prayed for help. Before long, a good Samaritan lifted my sister up. Later, we caught-up with a few people from our community. I did not know that we still had a long way to cover the 24 kilometres to Sake.
"At some point, I felt like giving-up, but I saw many other people walking including some old people. After a long time, we finally arrived in Sake. But there was nowhere to sleep. Churches and classrooms were already full. Luckily, we found space on a classroom-verandah. Though it was cold, it was such a relief. We were tired and hungry. As I lay on the floor, I prayed for my parent's safety.  
Emmy and her siblings were among 1400 children reported unaccompanied after the volcano destroyed 4000 homes, 12 schools, and 3 health facilities. In the immediate aftermath of the eruption, UNICEF estimated more than 280,000 children were likely to be directly affected by the disaster.
"A pastor took us in and we had a meal and a bath after three days. He later was able to trace our parents.
Organisations such as World Vision and WFP supplied us with food such as beans, maize flour and cooking oil for a month and that helped us greatly.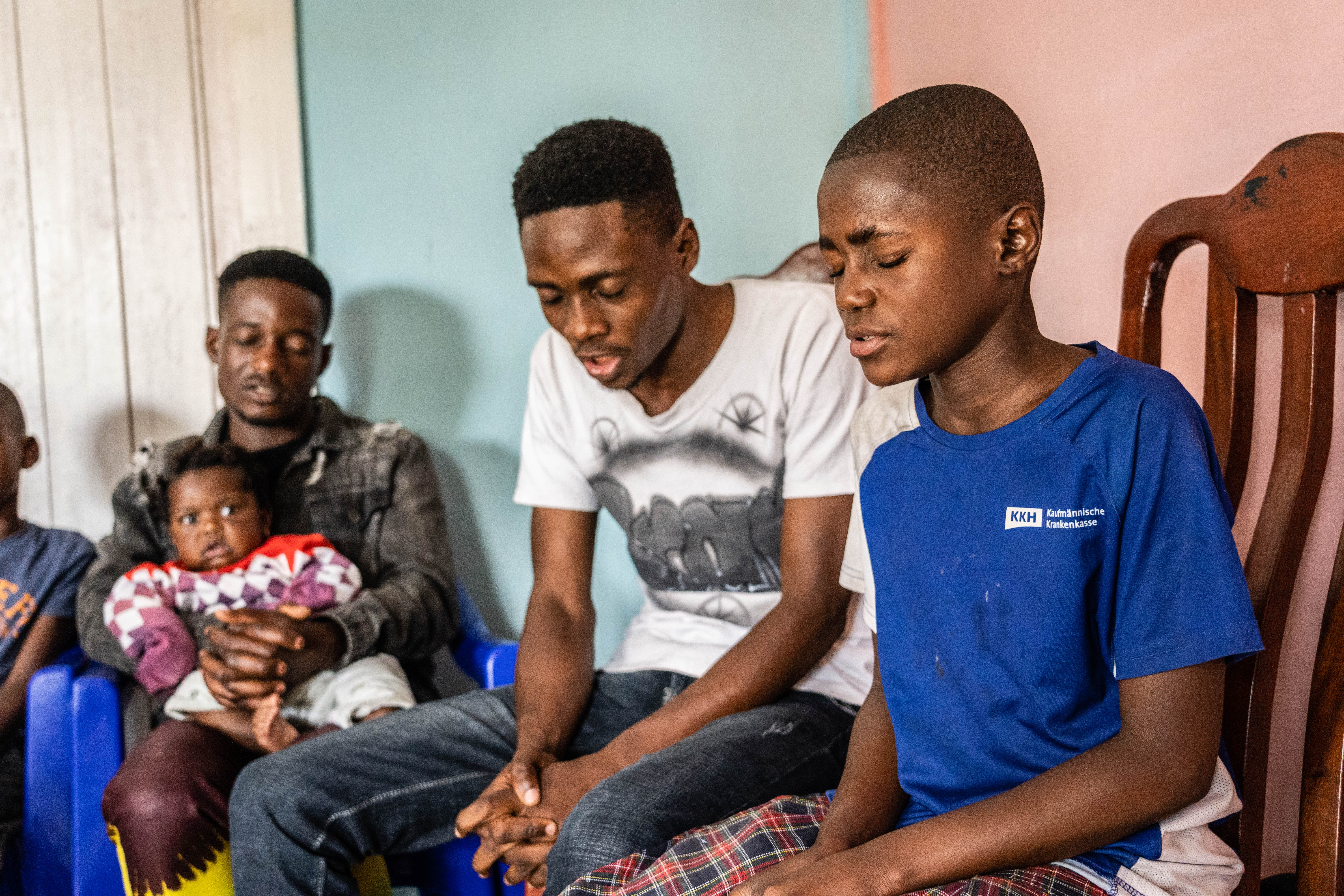 That was then. Emily knows that she no longer has home to go back to in Goma. "I miss my home, school, church and community. My parents were to start paying rent after six months in one of the church houses where we lived temporarily. The lava took away everything from us. It is now all black stones of lava where all else was destroyed. 
Every day my parents went out to find something to do to get money. But it was difficult due to the number of people in need in the community."
Not all was rosy after Sake. The recurrent spikes of conflict, violence and riots, has made their situation difficult.  Rebel attacks and riots are frequent. It is no longer safe. 
"When I pray to God, I tell him to help my parents get enough money to take me back to school," she says. 
Emmy joins over 3.5 million school-age children in DRC who are out of school, with many at risk of getting married before their 15th birthday. 
World Vision is working in multiple sites within the East to meet the immediate and long-term needs by creating protective and learning environments through which girls stay in school longer. 
"Our programmes in the east provide food to the most vulnerable; improve water, sanitation and hygiene services; promote equitable education. We partner with various community structures to ensure the safety of children -especially girls," the World Vision National Director for D.R Congo, Aline Napon, says. 
"The International Day of the Girl has helped mobilise communities and nations not only to see but urgently address the issues impeding the safety and development of girls. Join us today in saying the time is now for girls –their rights, their future!!" Aline added.