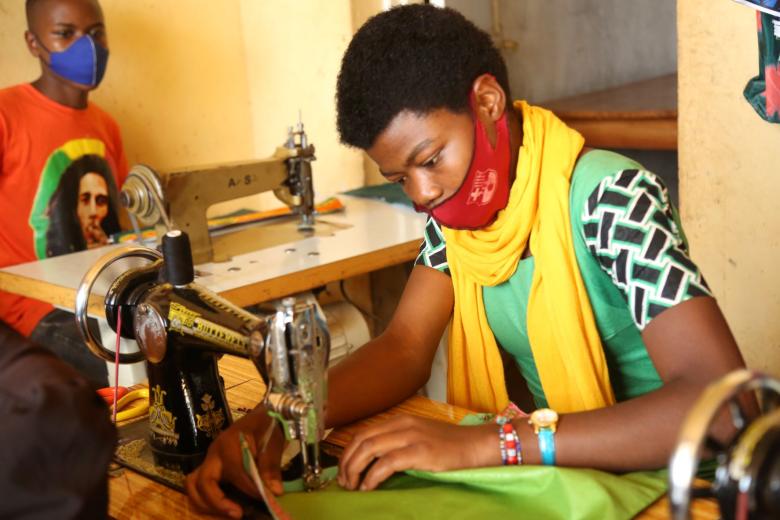 CORE project supporting the youth in off-farm entrepreneurship
Tuesday, September 28, 2021
Marie Rose was only able to complete her primary school education. With no further education, she wasn't sure of a good life. However, she did not lose hope although she had not succeeded with her education. Marie Rose believed there was life at the end of the tunnel.
The 19-year-old started looking for casual work in her community to help her to be able to save some money for her future. As she slowly saved while wondering what would become of her, she was lucky to meet a lady doing tailoring business in her community. This lady introduced her to tailoring.
Marie Rose started learning tailoring so she could at least find something to do with her life. In 2018, she joined a savings group composed of tailors. The group was supported by World Vison's Creating Off-farm Rwandan Enterprises (CORE) project, funded by the Swedish International Development Cooperation Agency (SIDA) . The project provided members with capacity-building in cooperative management, financial inclusion, savings and lending association management, among others.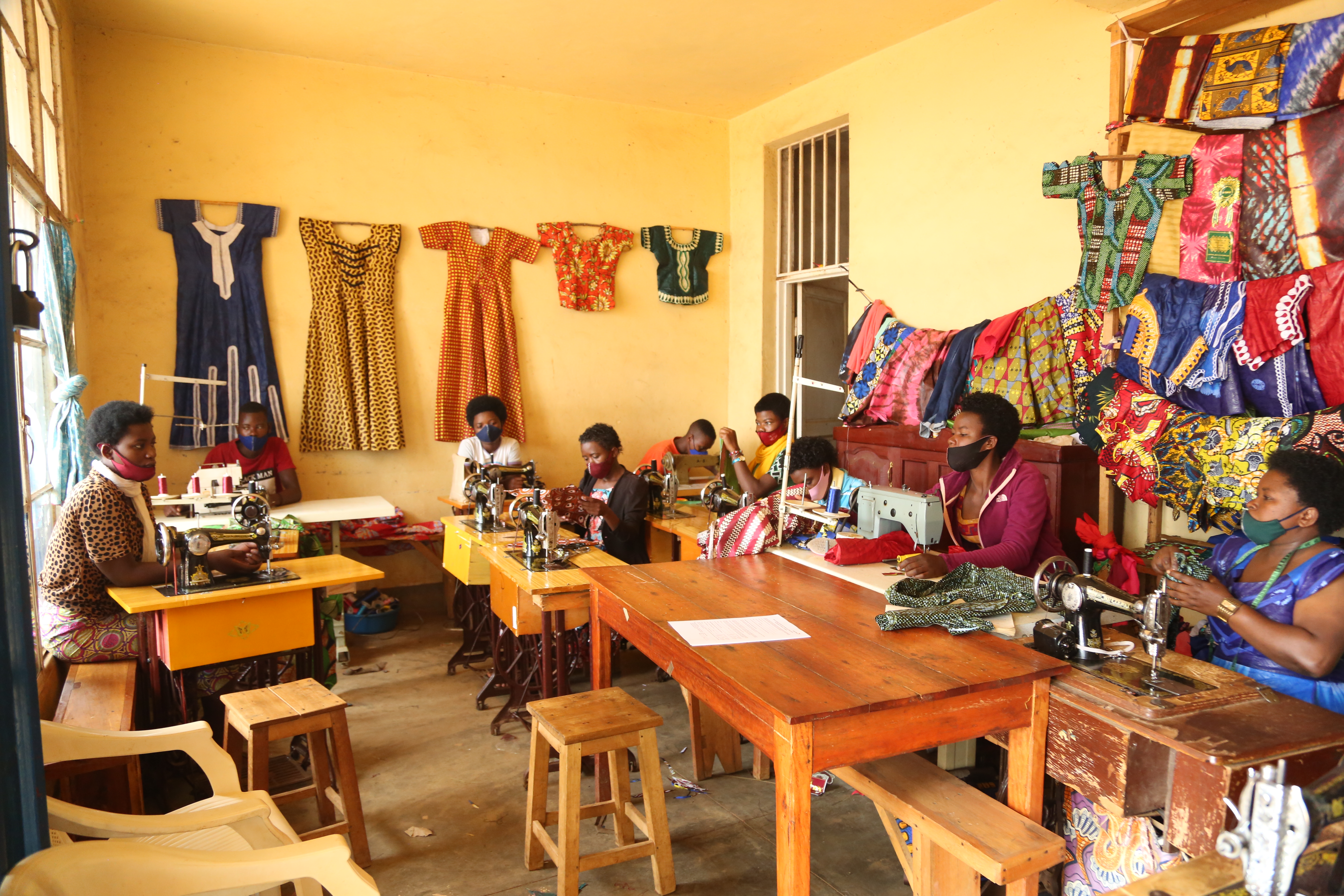 The group was also given tailoring equipment which included 10 sewing machines, a baby lock machine, and a washing machine to help them start earning an income. Tuzamurane Busheke (name of the group) was then formed. Most of the group members knew about tailoring but they had no capital to start the business.
The 12-member group is located in the Busheke sector in the Rusizi district. The group operates on a busy street, with people walking in and out of the room where the group works. The members are busy serving their customers. Marie Rose is seating before her sewing machine in the corner of the room, working on her customer's order.
"I have to finish this cloth today because I do not want to disappoint my customer", says Marie Rose.
Marie Rose has learned a lot of skills through working with the group; skills which have helped her gain her customers' trust. Through the group, the 19-year-old accesses loans from VisionFund, which she has used to buy some assets and livestock.
"Being a part of this group has helped me grow in tailoring. I was able to buy myself a sewing machine worth Rwf 60,000 ($60)", says Marie Rose.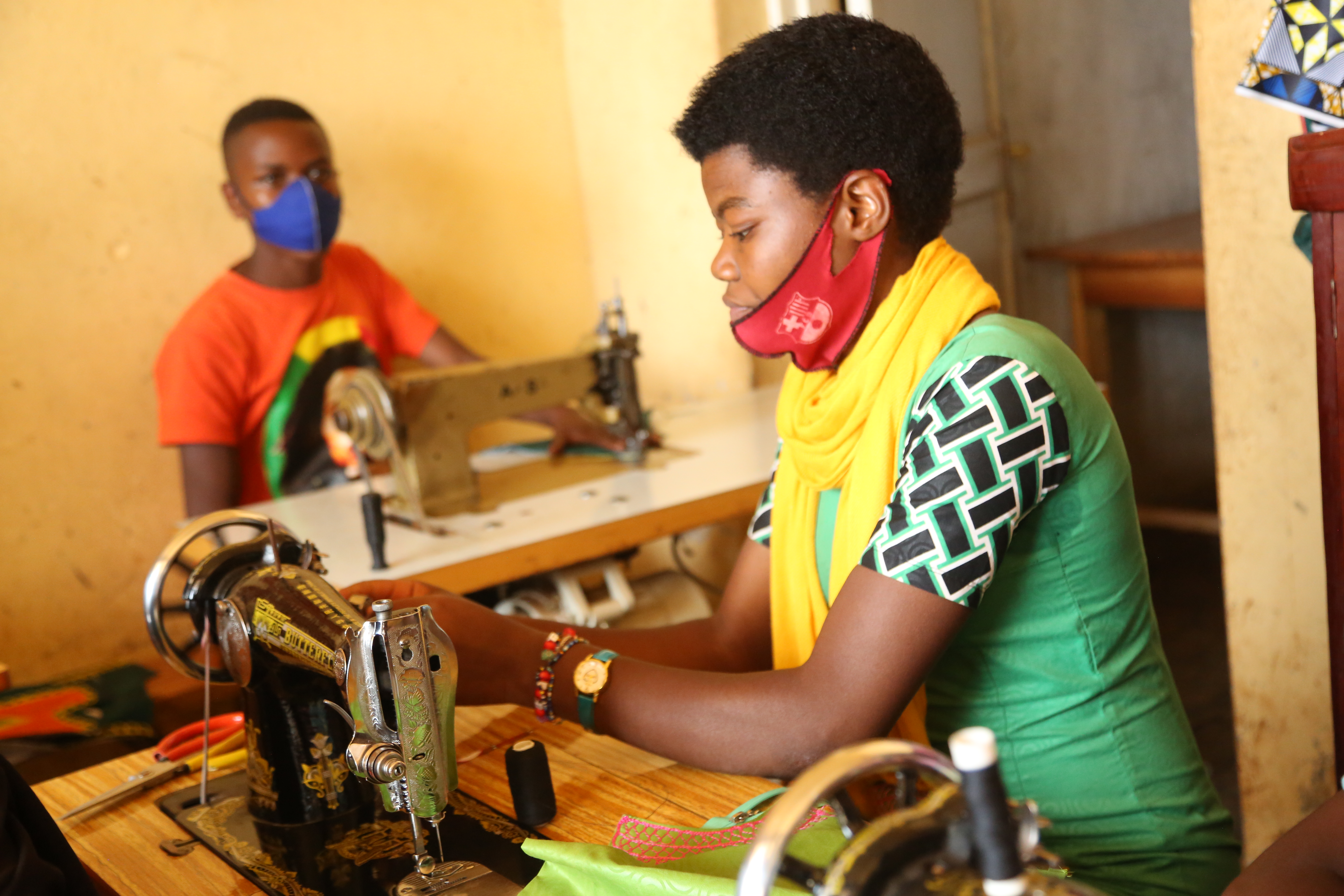 Marie Rose has been in the group for two years and she is also able to support her family. She contributes to the family's medical insurance package. To her, the sky is no longer the limit, she has a dream to own a workshop where she will support other young people to learn tailoring.
"My dream is to own a workshop someday and then I also teach the youth this tailoring skill", she concludes.