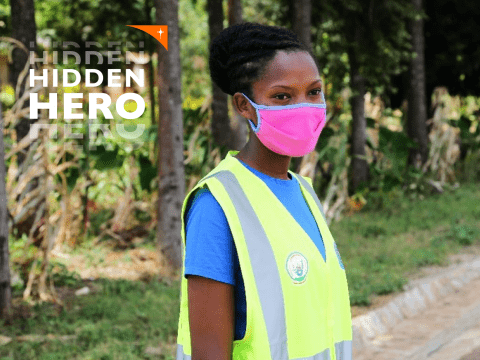 Rose, a young adult on the front line of COVID-19 prevention
Saturday, August 15, 2020
It is a Friday morning and Rose Munezero, 22 years old, is standing at a bus stop telling passengers to properly wear their masks; something she enjoys doing every day. Rose was formerly registered under World Vision's child sponsorship programme, hailing from Gatsibo District in the Eastern province of Rwanda.
Rose is the last born in a family of six children. She recently completed high school and is currently among the youth volunteers that are helping her community to prevent the spread of COVID-19. She and a few other youth volunteers in her community are helping to provide guidance to people in public gathering places such as markets, bus stops and taxi parks. Their role includes reminding and urging people to follow COVID-19 preventive measures put in place by the Government. Rose is proud to be part of this team because she feels that she is contributing to the development of her country.
The youth have devoted their time to working closely with leaders to educate the public on the causes, symptoms and prevention of COVID-19. Through continued sensitisation, the public –especially people in the rural areas– are now better aware of how to protect themselves from contracting the virus.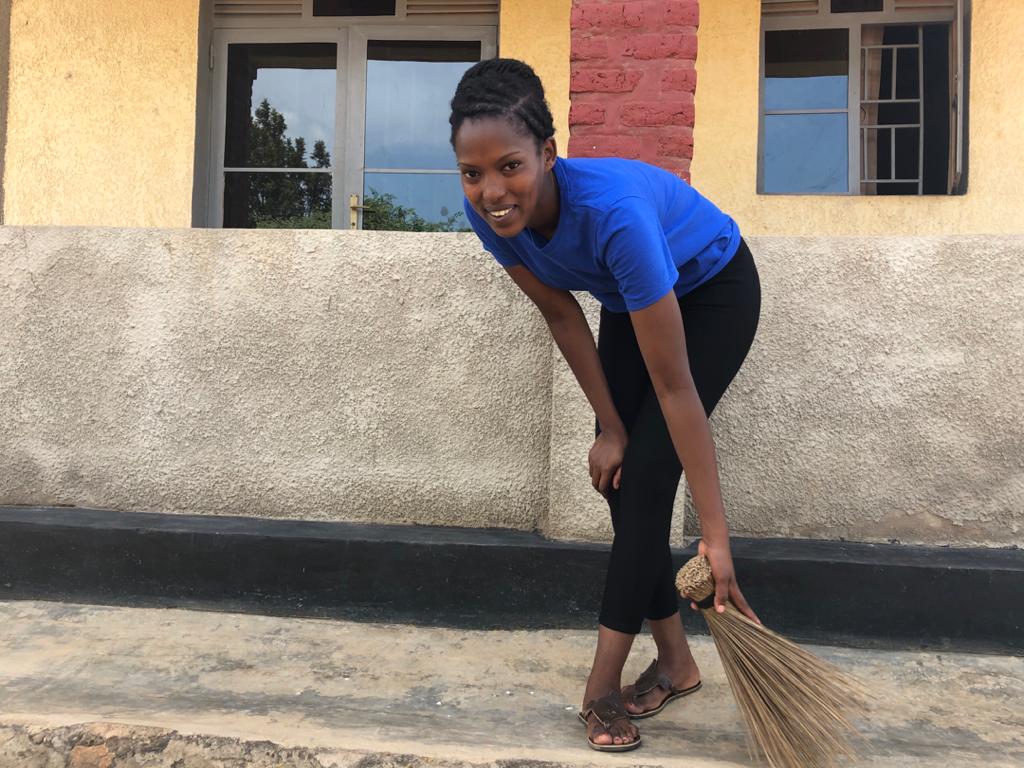 "It is our responsibility as the youth to work with the Government authorities to help the community fight this pandemic. Stopping COVID-19 calls for collective action, and we young people should be part of it," says an enthusiastic Rose.
Rose is not only a youth volunteer on the COVID-19 Response Team for her community; she is also a volunteer with World Vision's partner, Anglican Church of Rwanda (EAR) in her district of residence. She was trained and now supports to follow up on children issues within her community. Rose visits children in their homes to ensure their well-being, and reports any cases of abuse to World Vision and its partners.
"I have a reason to wake up every morning to go to work because I have a role in protecting children in my village. I love what I do; it is important to protect children," concludes Rose.
Child protection volunteers are playing a significant role in their communities, especially while schools are closed due to the ongoing global pandemic. Youth volunteers like Rose are our hidden heroes.
---
Behind every aspect of World Vision's work throughout the last 70 years, hidden heroes have risen up in every season. Know a hidden hero? Nominate them and share their story!