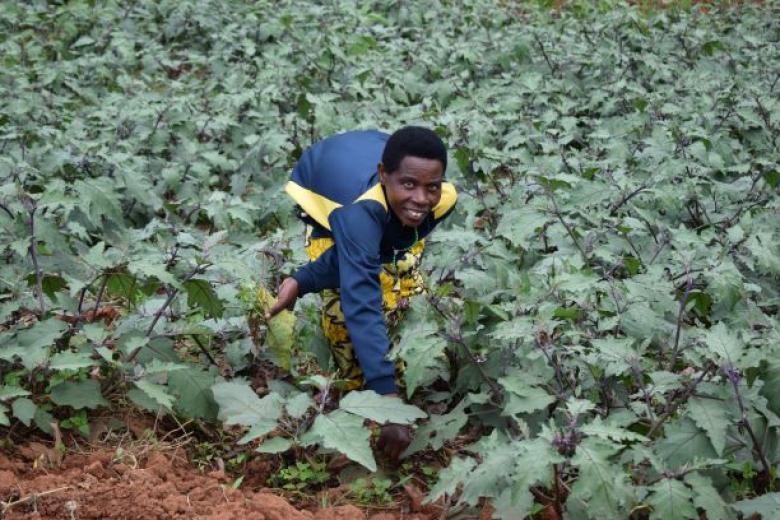 'Saving' Her Future
Tuesday, March 31, 2020
"I enjoy spending time with my mother and showing her what we learn at school," says 12-year-old Theonile. Anne Marie cherishes the moment her daughter Theonile arrives home from school each day. She is proud that Theonile is studying hard.
Anne Marie Mukandekezi, 38, is a mother of six and a resident of  Gakenke district in Rwanda. She has always been a farmer but could only produce enough food for her family. She desired to expand and grow enough to sell and improve her household income, but she didn't know how. Before, she could hardly meet her family's basic needs because she wasn't earning from her agriculture work. She had never thought of accessing a loan or even saving her money.
"I was so afraid of getting loans because I thought I would never be able to pay back that money, and I wasn't even very sure of how I would invest it in agriculture and make a profit," she says.
"Saving had never crossed my mind since I had nothing to save anyway," Anne Marie explains. Anne Marie further cited how she had no land to plant her crops; therefore, she used to rent land from people within her community. This was hard for her because sometimes she could hardly afford the rent and at times the owners cooperative.
One year ago, the local leaders in Anne Marie's community urged her to join a savings group. She joined Abihuje Savings Group and began receiving capacity building training from World Vision Rwanda. "Through World Vision, I had a mindset transformation. We were taught about how to diversify our incomes, how to do savings and why it's important, about getting loans and about how to improve our agricultural practices, among many other trainings. These trainings changed my life and that of my children. One of my children is now in high school. My attitude changed. Today I save and also get loans that I invest in my agriculture work," she says.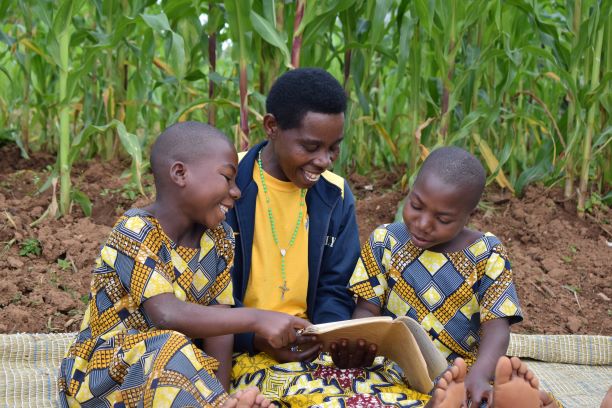 Anne Marie overcame her fear of loans.
She gained the confidence and acquired her first loan of 250,000 Rwandan francs (around $268) from Vision Fund, and she was able to buy her own piece of land to practise agriculture on a large scale. She also opened up a bank account after encouragement from World Vision. She invested the money in agriculture and she currently grows corn, eggplant, avocados and peppers.
"Now I can get enough food for my family but also sell off some and earn money. I can afford basic needs for my children. I am also able to pay for health insurance, pay tuition fees for my children and buy them scholastic materials. My agriculture produce has also improved in quality and increased in quantity. There is so much that a loan can do," she recounts.
Theonile sees that her mother is working hard and is proud of her success. She says, "I am so happy that these days Mama buys us clothes, scholastic materials and porridge."