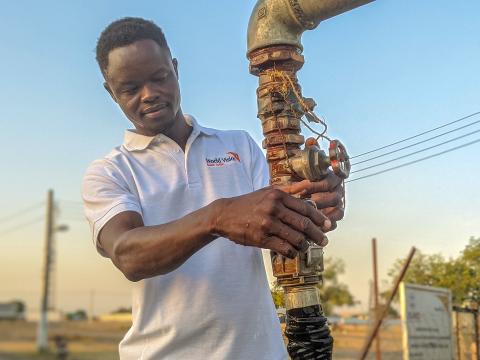 #HiddenHero: My journey of a thousand miles to provide clean water for households in South Sudan
Wednesday, July 1, 2020
At the time of COVID-19, I am relieved that people in Fashoda and Mayo counties have clean water for handwashing. Even the toilets we built for families minimized the gathering of people in public facilities. More than ever, my work overseeing the water, sanitation, and hygiene program became very crucial for every family.
I was borne in a small village in Manyo County in South Sudan in 1983 when the war broke out. Few months before I celebrated my first birthday, the fighting got closer to my village, so my family decided to move away to a safer place. I remember my mother carrying me on her back protected by goatskin as my father took care of our belongings.
We settled in 1984 in one of the villages in a neighboring town where my parents built a thatched roof house. Life was extremely hard most people subsisted on farming. As I grew up I was responsible for herding the goats and sheep. I learned how to survive from the bigger boys who were also herders.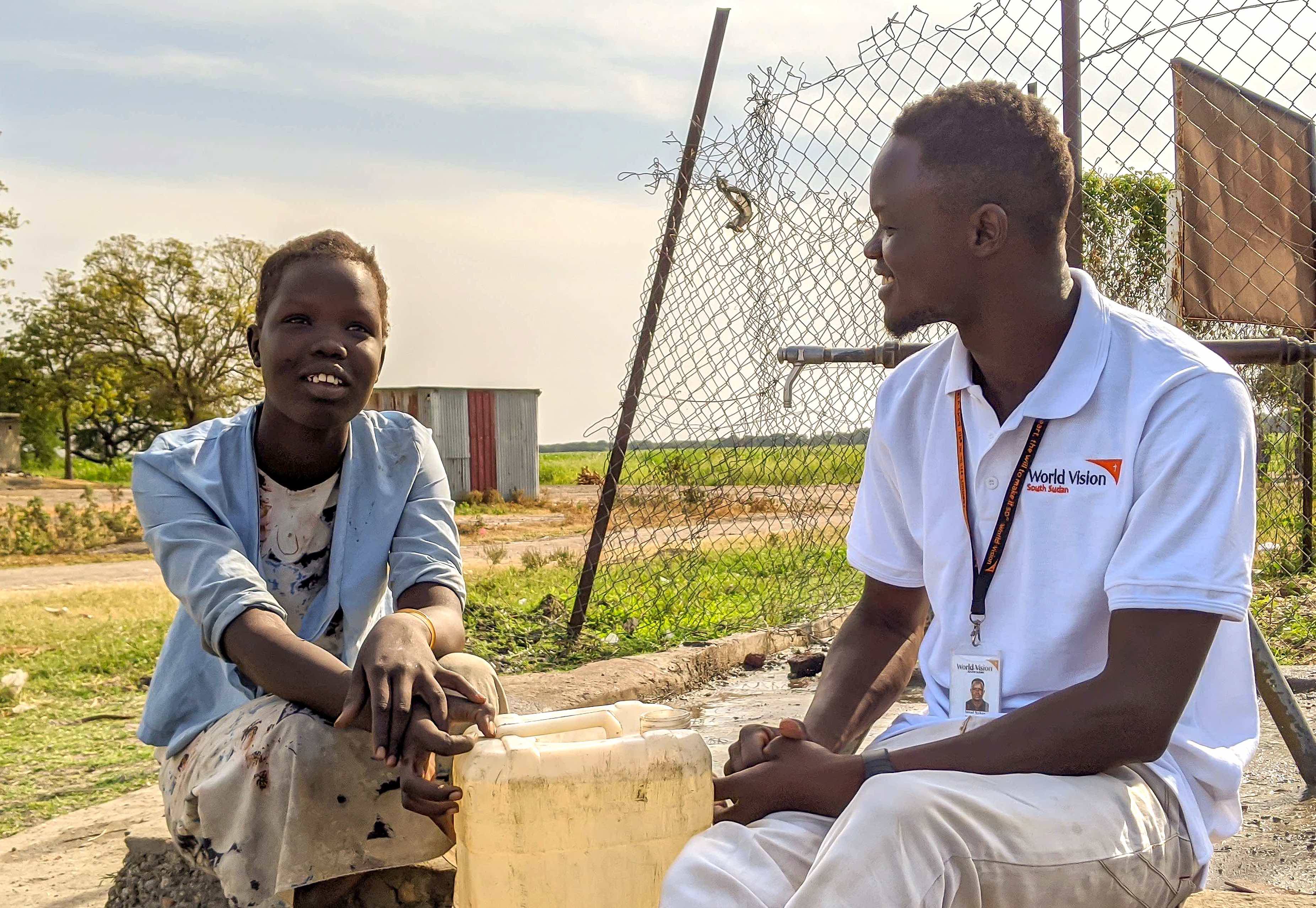 As a small boy, I suffered bullying from the much-older herders but I was often told that was how you grow up tough as a man. I endured walking and doing the work even in bad weather. Often, the lead herder took away my goat's milk, leaving me with nothing. My complaints fell on deaf ears as my family would tell me I am just whining and toughen up as a man.
When I was six, my aunt took me and enrolled me in a nursery school. This was when my education started. From time to time, I still go back to my village and help my parents with work on the farm and with the animals. Using a homemade torch, I remember hunting together with my dog for wild animals at night for food.
In 2019, I was awarded a recognition as an outstanding employee, chosen by my leaders and peers for my performance. With faith in the Almighty God, we can change the lives of many vulnerable people, even our own.
I stopped going to school when I was in primary 8 because my father cannot find the money for my school needs. It was hard because I have no clothes, school materials, and payment for my exam fees. I understood my parents because I see them struggle taking care of the rest of my siblings. Eventually, I completed primary 8 in an Upper Nile State and finished on top of my class.
After two years, we moved to the state's capital town Malakal where I finished my secondary school and went to Khartoum, Sudan to study for a degree in Science and Technology. I dropped out after three years for lack of financial resources and went back to South Sudan and worked with a non-government organization as a community mobilizer for four months.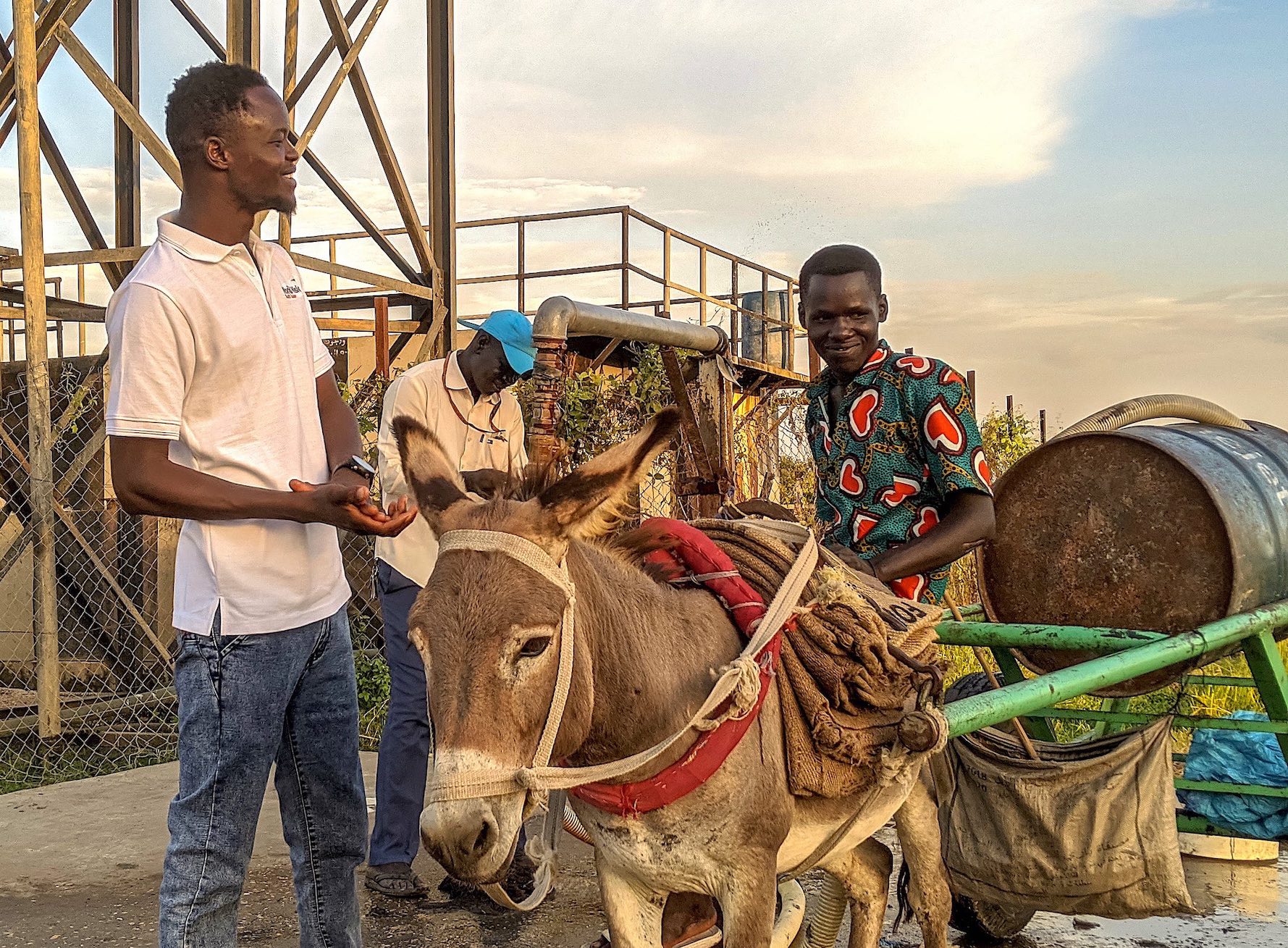 I later joined the government in the Taxation Department leading a team composed of 12 staff including former soldiers guarding official properties. My plan to go back to school was halted when I was called to teach in one of the primary schools and I accepted because of my desire to help my own country.
I found my way to World Vision in 2008 working as a community mobilizer. I can speak fairly good English which I used to learn more about humanitarian work. I was paid more from my government work but I decided to accept World Vision's casual work as a hygiene promoter and was later promoted as a supervisor. I also became a hygiene coordinator and camp security manager in the year 2010.
Due to insecurity, the project team moved to Fashoda County In November 2012. I kept my role, learning more in the process. During the 2013 crisis, I was on duty on Christmas break when the fighting erupted. I fled for safety in nearby Sudan for some days as I monitored the situation.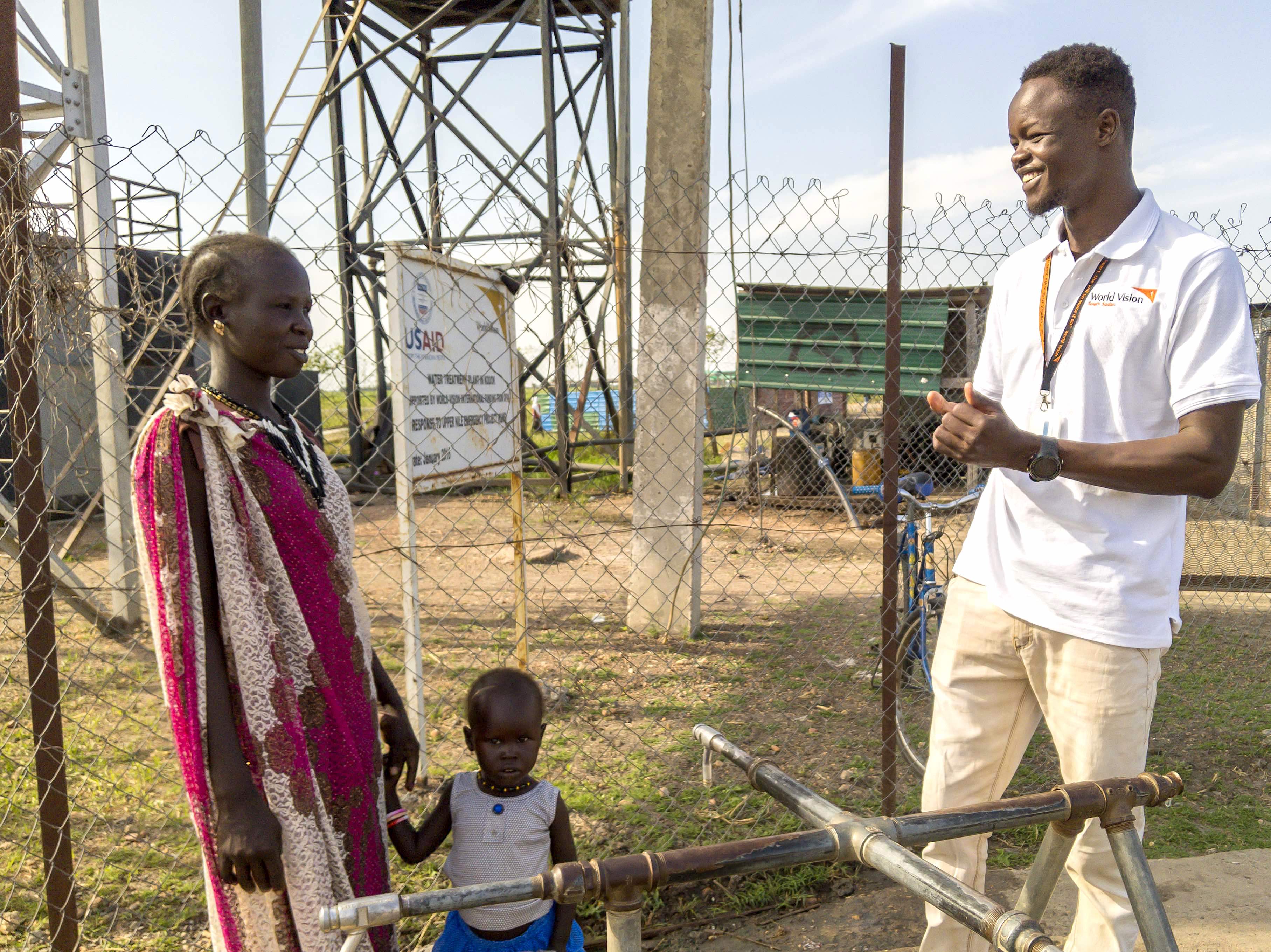 I came back on my motorbike as Fashoda remained one of the safest places where thousands of the internally-displaced sought refuge. When a new opportunity came from World Vision as an assistant officer for water, sanitation, and hygiene (WASH) came up, I applied and got the job.
In 2015, the African WASH Capacity Building Program offered by the University of Nevada in Reno, the United States, and the Desert Research Institute (DRI) for staff in East and West African regions. I applied and was selected for the course where I awarded a Certificate on International Water, Sanitation, and Hygiene in 2018 April from the University of Nevada's College of Agriculture, Biotechnology, and Natural Resources.
After holding several roles including assistant finance and admin for World Vision's office in Kodok town supporting the field offices, I am currently the WASH field officer. In 2019, I was awarded recognition as an outstanding employee, chosen by my leaders and peers for my performance. With faith in the Almighty God, we can change the lives of many vulnerable people, even our own.
Video: A future leader's wish
Blog by Ismail Nyikay, WASH Officer, Greater Upper Nile Zone. I  Photos by Eugene Combo and Chris Lete