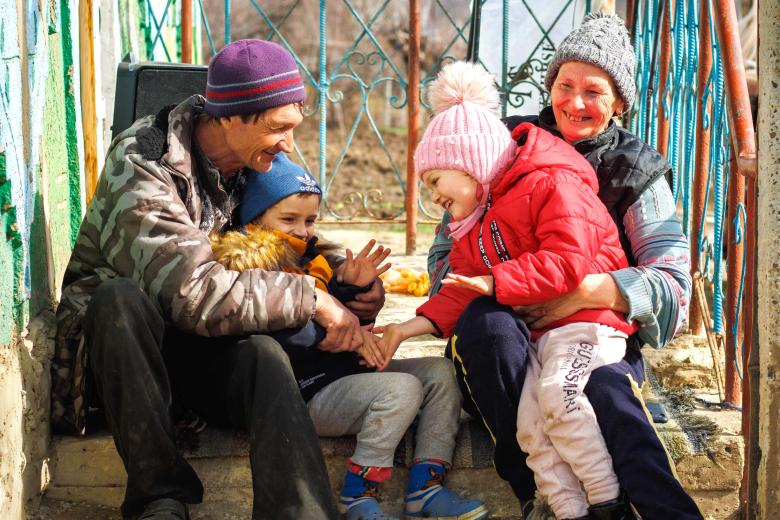 Cash assistance program aids Ukrainian refugee family reunited with long-lost kins in Moldova
Monday, April 24, 2023
"My entire family ran to the shelter when the bombing began. Our neighbors' place was hit by the explosion 300 meters in front of us, as we entered the bunker. We packed and left the next day," recalls Ivan, a refugee from Mykolayiv Oblast in southern Ukraine.
Ivan, joining his father who was already in Moldova, came with his wife Elena and their three children. They stay modest country house with six more Ukrainian refugees, and during nearly a year, 12 people lived together. 
Petru, a retired pensioner who hosts the 11 refugees, struggled to meet both his own needs and as well as theirs. The cost of food, gas, and power in Moldova rose steeply.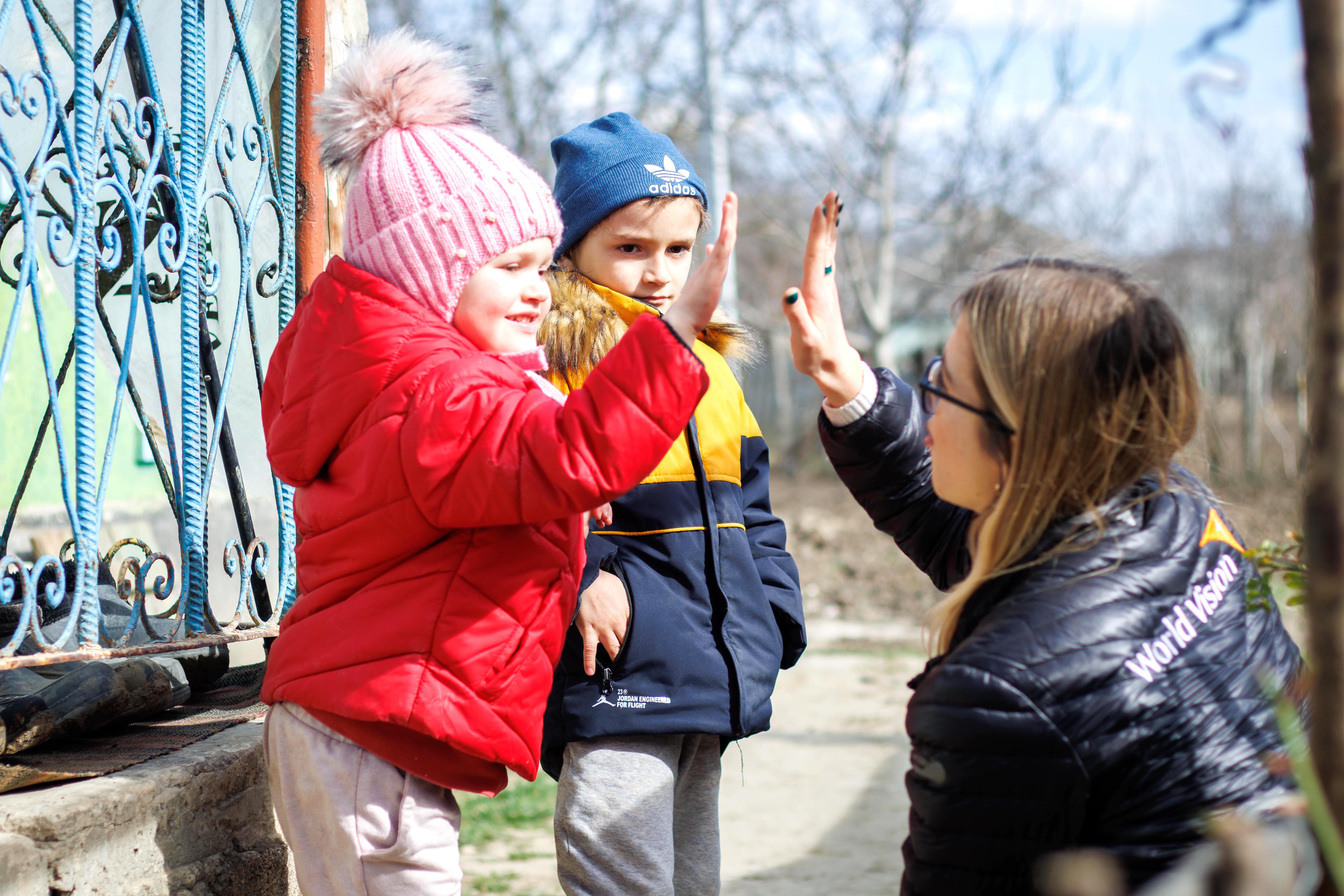 The project providing cash transfer to vulnerable Moldovan households hosting Ukrainian refugees, in partnership with the World Food Programme (WFP), and the local authorities, assists Petru with financial support to augment the families' needs.
Thousands of Moldovan hosts like Petru can cover the living costs through the project's assistance as they share their homes to Ukrainians who fled the war in their country.
"Life in our village is tough. Income is very small hence every penny count. There are twelve people living in this house who need food, clothes, and must use electricity, clean water and heating. The assistance is extremely valuable. I am thankful", Petru says.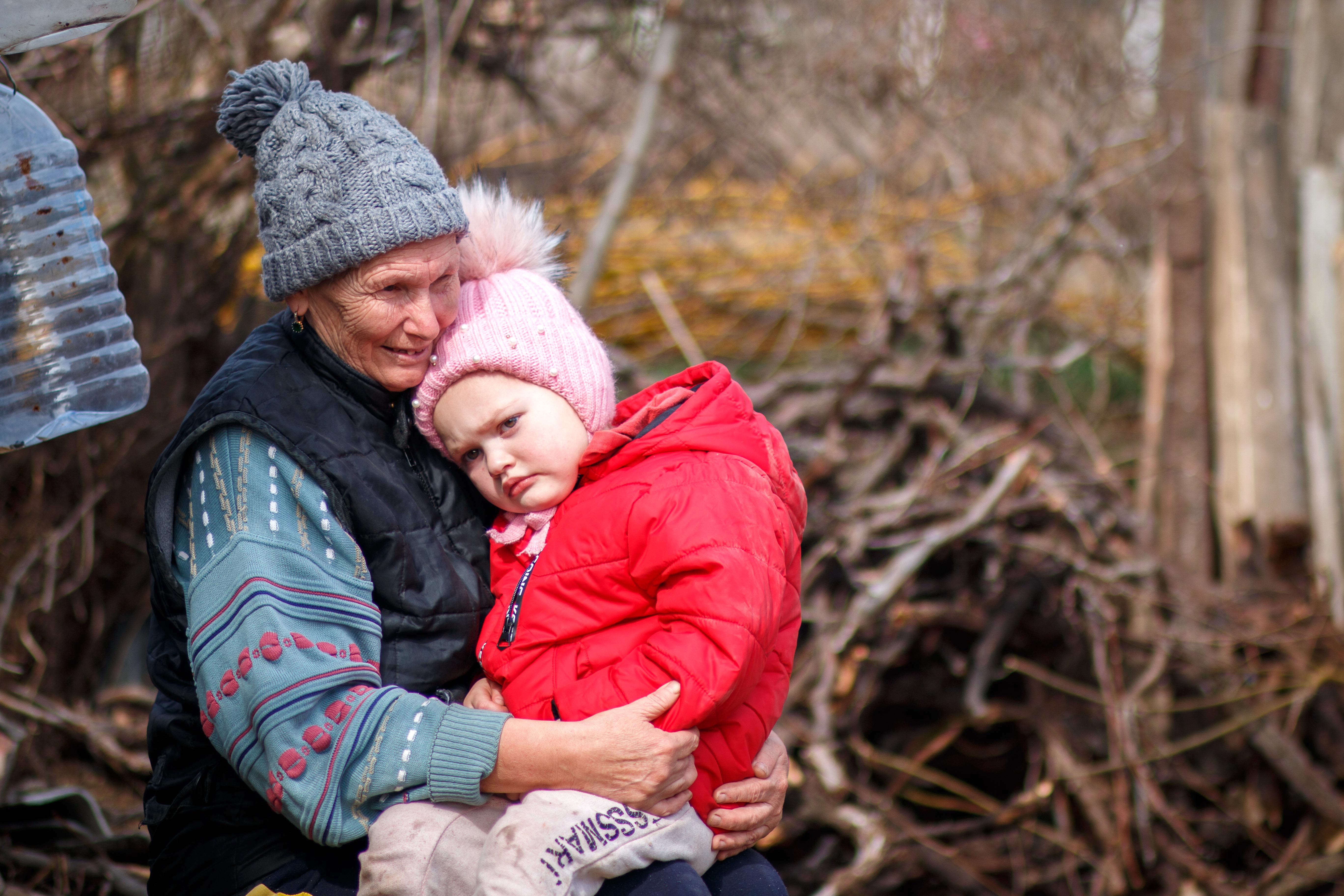 No job opportunities in the villages of Moldova
Amid the refugee crisis, employment in Moldova's rural areas is scarce. "I look for day jobs in the village to provide for my family. I am willing to take on any job, be it in construction, housekeeping, or farming," says Ivan. 
He adds, "Without job opportunities, my alternative is to relocate my family in the city." Before the war, Ivan ran his private business in Ochakiv. He owned a clothing shop and imported different goods for the Ukrainian market.
A hardworking man, he also provided construction services. "I used to be a co-pilot on an agricultural aircraft. I love working and exploring a variety of options. I could not afford to go to university, but I was always eager to learn and get that job," shares Ivan.
"Life in our village is tough. Income is very small hence every penny count. There are twelve people living in this house who need food, clothes, and must use electricity, clean water and heating."
Sadly, he says his city has suffered badly from the war. He says, "If you visit Ochakiv, only the wreckage of my store warehouse is left behind."
"The rockets do not choose"
A neighbor told him that everything is gone, even the green yard with the garden where his children used to play, their bright rooms filled with teddy bears and books. Everything has become a memory.
"I refuse to look at photos of my destroyed house," said Ivan. "I choose to picture it the way we left it - a lively and delightful home." He recalled leaving the house in a hurry.
"It is painful to realize that you worked your entire life for that safe space, and in a matter of seconds, everything was taken away. I'm grateful we left on time. The rockets do not choose what to hit", he adds.
A refugee in his own country
Three-year-old Ivan moved to Ukraine from Moldova with his mother when he was a baby, hoping to have a better future. He formed all his life memories in Ukraine, the early years of kindergarten and high school, first love, first disappointments, and first challenges.
He was left on his own when he was only 12 years old. Life did not treat him fairly thus he vowed that his own children would have a better life that every child deserves. Then the war happened.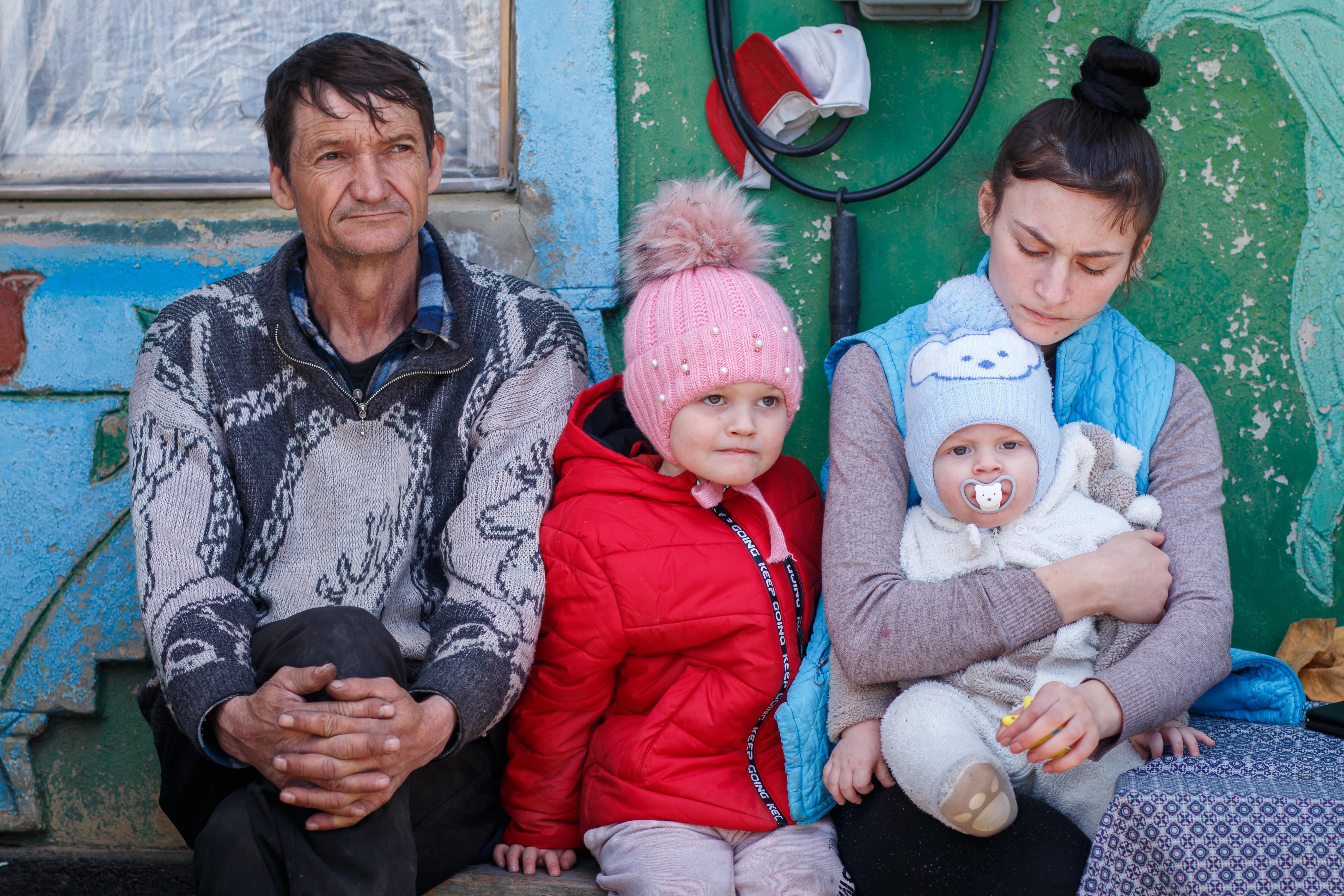 "Every time our children heard sharp noises like the sound of bombs, they would run and hide under the bed.  Fear is visible in their faces," says Elena, Ivan's wife.
After more than two decades of not seeing his father, Ivan reunited with Petru two years ago. "I am reunited again with my father in Moldova. It is tough. We have a few savings, no job options and three children to raise", adds Ivan.  
With the help of the World Food Programme (WFP), thousands of Moldovans like Petru who share their house with Ukrainian refugees were provided with cash assistance. A total of 42,646 people are supported through cash and voucher program.
In Moldova, World Vision responded to the needs of more than 60,000 people in 32 districts, partnering with WFP, Communitas, Food Bank, Step by Step, HelpAge, and AVE Copiii.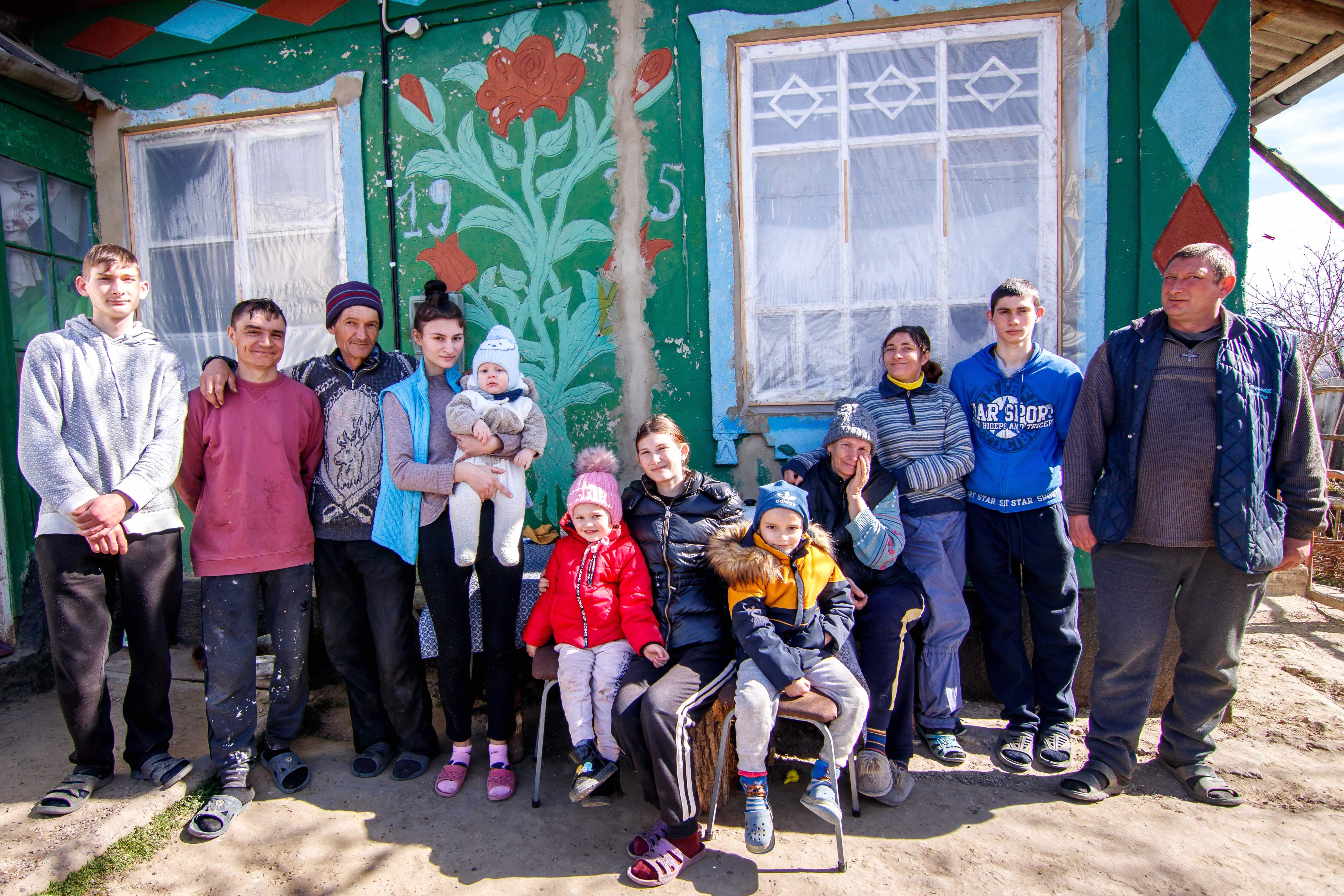 Story by Laurentia Jora, Communications Officer I Photos by Eugene Combo and Chris Lete/WorldVision