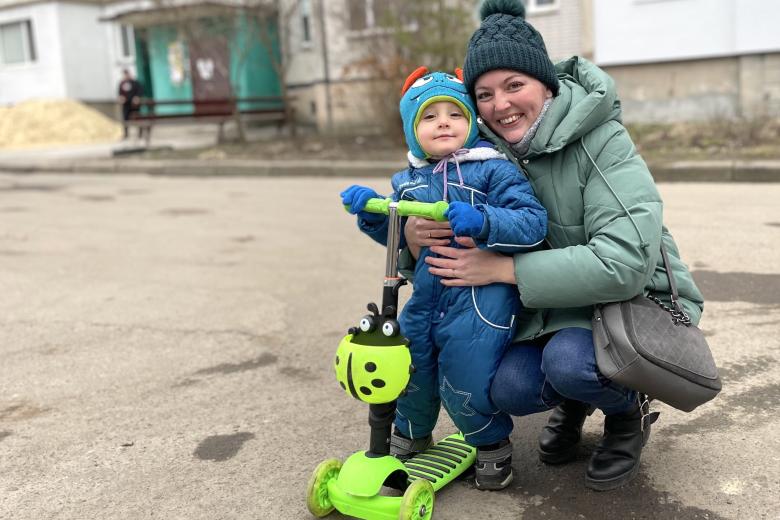 Cash program: Giving Ukraine's internally displaced the freedom to choose
Monday, March 13, 2023
The multi-purpose cash assistance provided by Hungarian Interchurch Aid (HIA) helps a Ukrainian mother to cope with forced relocation and the needs of her three-year-old son Myron.
"I wanted to save my family. I wanted to be near my husband and my parents during these difficult times. My father needs a special care. I did not want to receive news of his death one day while away from Ukraine," shares Daria, who is 31 years old.
Daria and Myron fled from their hometown Zaporizhzhia when the full-scale war broke out in Ukraine. They spent several months as refugees in Germany but decided to come back to Zaporizhzhia. According to the UNHCR, there are more than eight million Ukrainians refugees now in neighboring European countries.
"This war can last one year, five or more. Yes, there are lots of missiles flying overhead. Yes, it's very dangerous. However, we have no other option but to adjust to the new reality," says the young mother.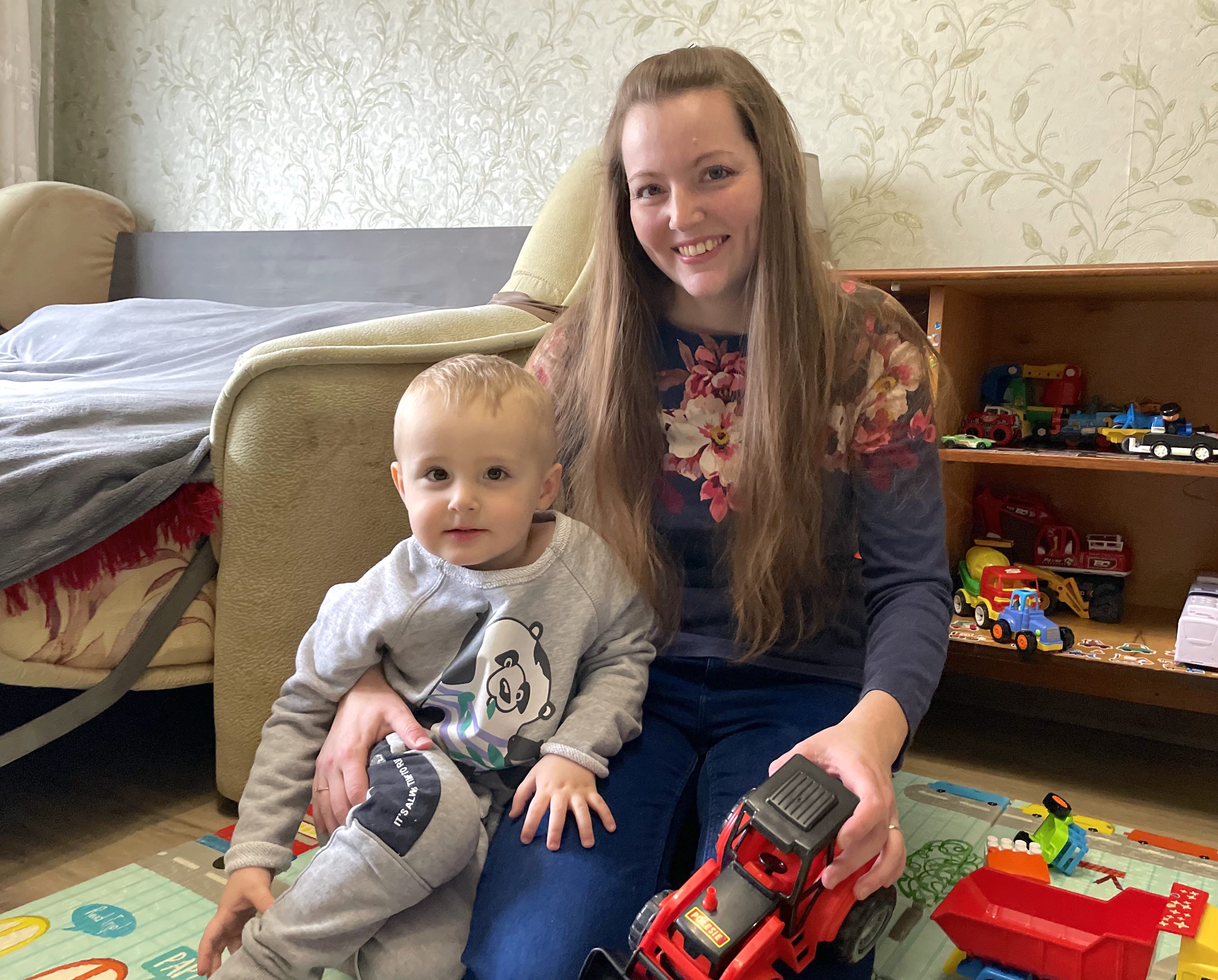 Zaporizhzhia is one the most dangerous places in Ukraine. The city is situated near the frontline, of the war and civilians usually hear air raid sirens after explosions, not the other way around. It was a huge challenge for Daria to protect Myron and keep him safe.
"It is like a lottery. You either manage to hide in the bunker or you do not. Myron calls the explosions "thunder". My son is very afraid of loud sounds," shares Daria.
They ended up in Bila Tserkva, a small town in Kyiv region. World Vision and its local partner HIA have provided Daria with with support through the cash assistance program.
When people are forced to leave their homes due to war, they experience a sense of loss and feel disempowered.
Currently Daria doesn't work since she is on maternity leave. Thus, this aid was extremely important to her family. "A huge thank you for this support. I was able to pay the rent for two months of our apartment in Bila Tserkva, bought a thermal play mat and a cot for my son," adds Daria.
World Vision's cash assistance program supports people with their emergency needs during their displacement, many of them lost their properties and have to leave their hometowns.
"Cash assistance is crucial for the displaced to provide for their basic needs, such as food, shelter, and clothing, and help them rebuild their lives. When people are forced to leave their homes due to war, they experience a sense of loss and feel disempowered", explains Sashko Lutsyk, who works as Multi-Purpose Cash Assistance (MPCA) Project Manager at HIA.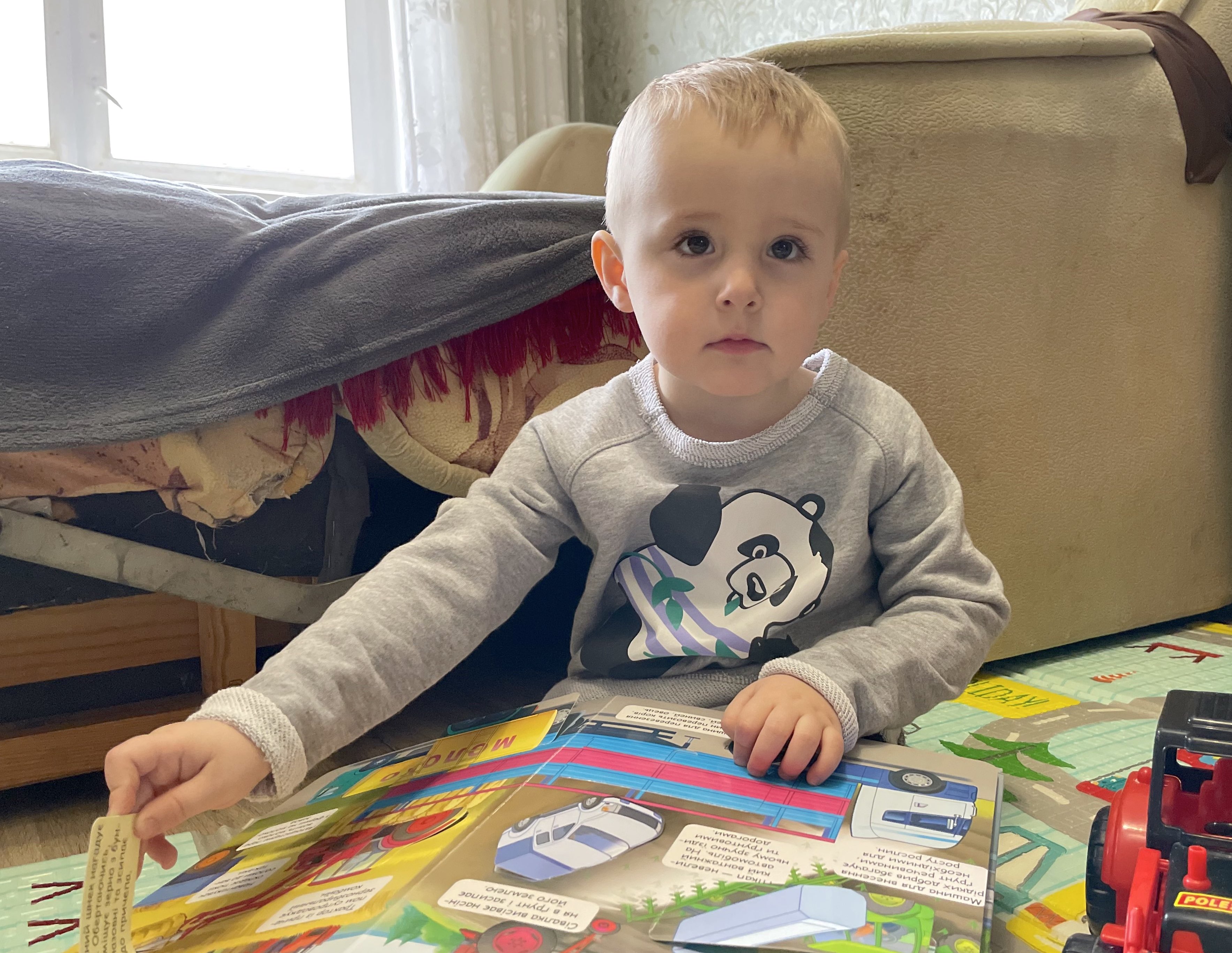 He adds, "Cash assistance can give the people some degree of freedom to determine what their needs are, which can contribute to a sense of stability and control."
With the support of donors – ACTED, USAID's Bureau of Humanitarian Assistance (BHA) and Ukraine Response Consortium, World Vision and HIA have reached 15,000 beneficiaries with MPCA.
"We have provided cash assistance to many people to help address their needs where the shops where the markets are still functioning. They can spend their money on food, clothes, or blankets, depending on what they need best for their family" shares Blerina Lako, Chief of Party, BHA-funded Grant Project.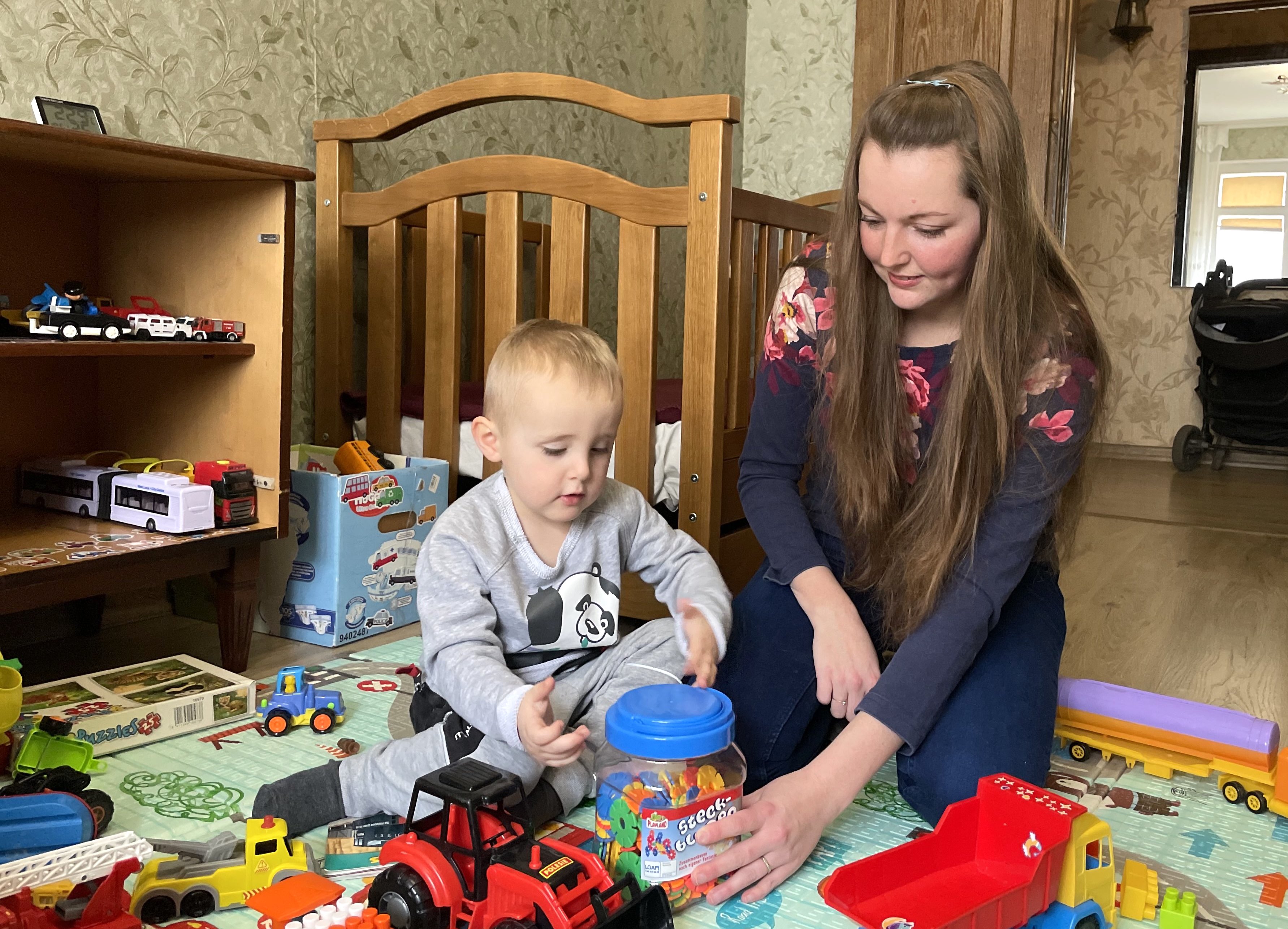 Download your copy of World Vision Ukraine Crisis Response One Year On Report
Story and photos by Oleksandra Shapkina, Communications Officer