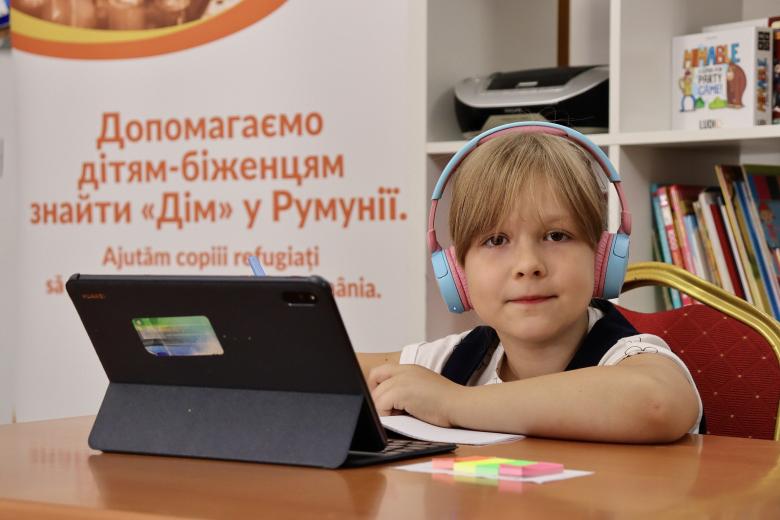 Child-friendly spaces: Recovering joyful childhood experiences for Ukrainian children in Romania
Monday, November 20, 2023
In the heart of Romania, refugee children from Ukraine find a peaceful place to continue living and learning during the ongoing hardships. World Vision's child-friendly spaces like the "Happy Bubble" give children the chance to experience a joyful childhood that was taken away from them.
At least 600 kilometers separate the capital of Romania from the nearest Ukrainian city – Odessa. Within over a year of the ongoing war, Romania hosted more than 100,000 refugees.
Anastasiia and her seven-year-old daughter Emilia are among those who had to flee the country in order to save their own lives. Their journey took them through Poland and Bulgaria, searching for a safe haven. Ultimately, they found solace in neighboring Romania.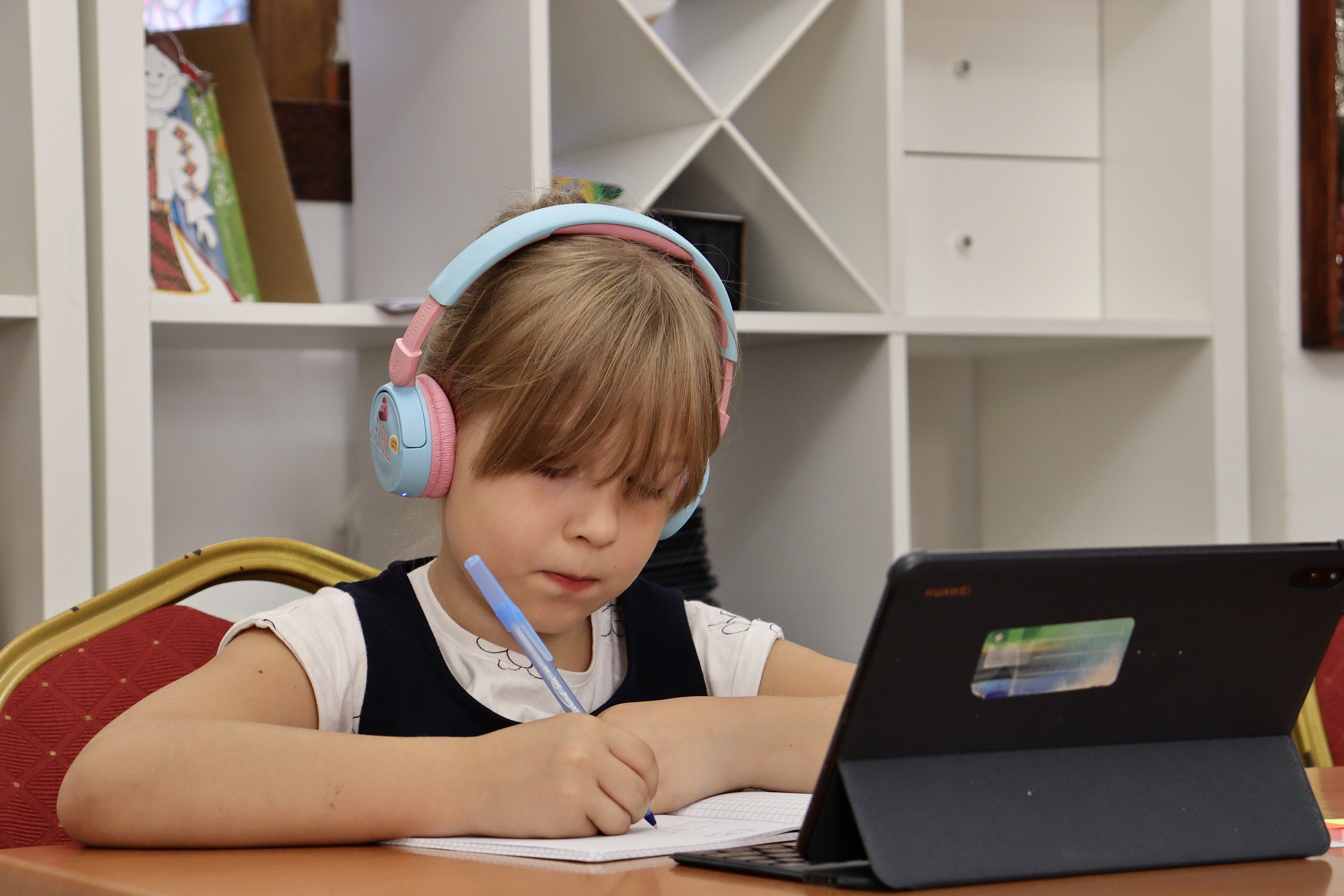 "We left Odessa on the first day of the war. I couldn't let my little daughter experience this horror. No parent wants it," shares Anastasiia, currently unemployed.
Life as a single parent and a job seeker abroad comes with its challenges, but Anastasia's priority has always been Emilia's education and well-being. With support from World Vision and the Disaster Emergency Committee (DEC), Emilia can attend an educational hub specifically designed for Ukrainian refugees.
"Her life completely changed when she started going to the Happy Bubble. We have something to compare it with, and we have not seen this level before. We really like it," adds Anastasiia.
Unfortunately, like most children in Ukraine, Emilia has never heard the sound of the school bell, which marks the start of classes. According to Anastasiia, Emilia's first-grade year was particularly challenging, requiring both academic commitment and emotional resilience. Now in second grade, she continues her studies online far away from her school.
Happy Bubble is a place where they can get what they have been missing for so long – peace and a happy childhood.
"Emilia finished first grade during the war. It's impossible to imagine how difficult it was for us. My daughter required a lot of attention, but I had to work to provide basic needs for us," recalls Anastasiia.
Amidst the uncertainties of their new life in Romania, the hub they attend provides a glimmer of hope. Beyond academics, the hub also offers creative outlets like needlework.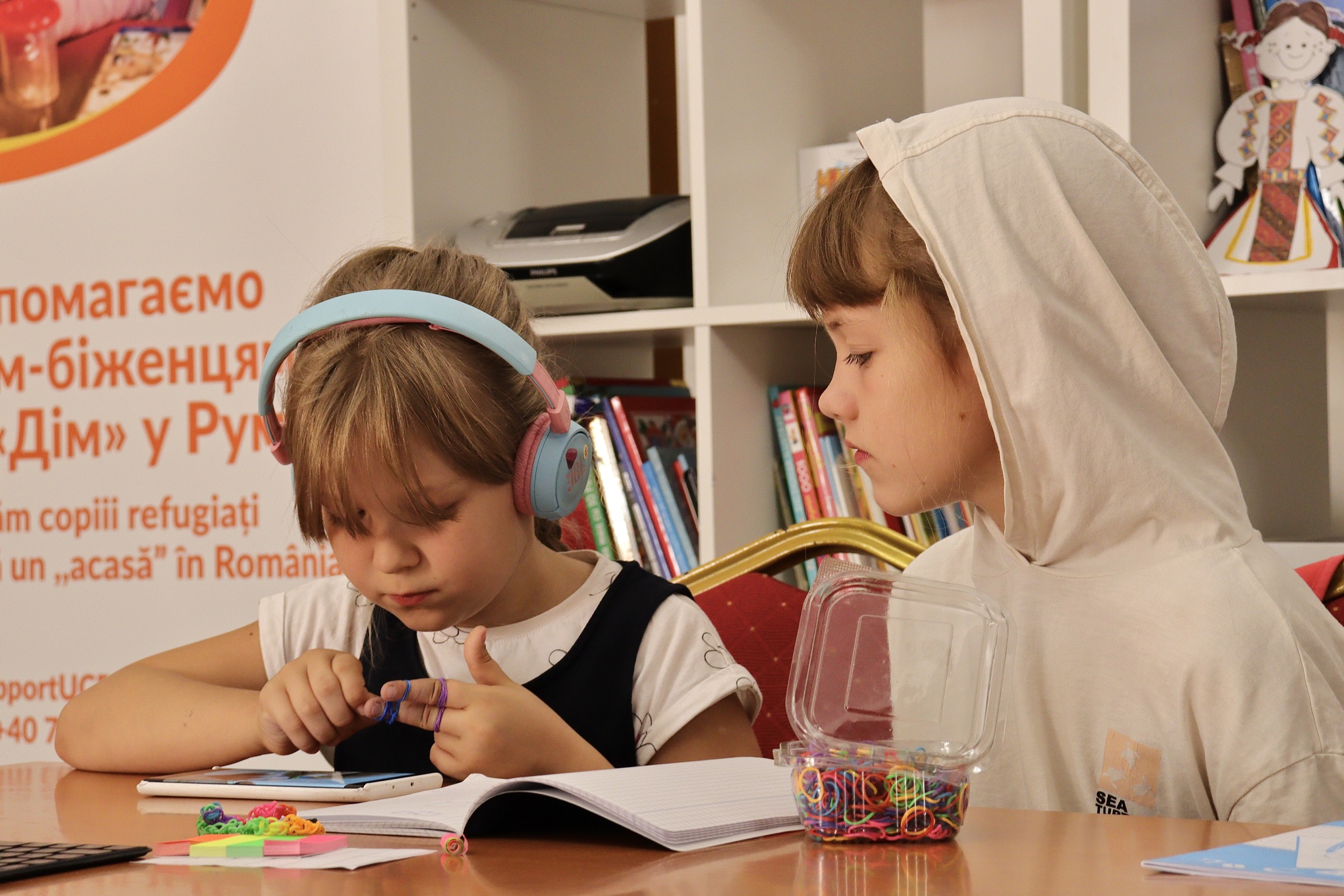 "I am very pleased with her connection with the teachers. She loves them very much and does not want to go home in the evening. For me, this is a very good indicator of the successful operation of this hub," says Anastasiia.
Little Emilia has also formed strong bonds with other children at the hub, forging friendships with those who share her experiences and speak her native language. Their shared stories and newfound connections bring comfort and camaraderie in difficult times.
"I like this hub. I have many friends here. And I also like to do needlework. I weave bracelets, and recently we made a kite," the girl explains.
Mykhailo Mitioglo, a Ukrainian who moved to Romania nine years ago to study, plays a crucial role in supporting refugee children like Emilia. Fluent in Romanian from his upbringing in the Odessa region, Mykhailo began volunteering at the hub a year ago, using his language skills to connect with the children.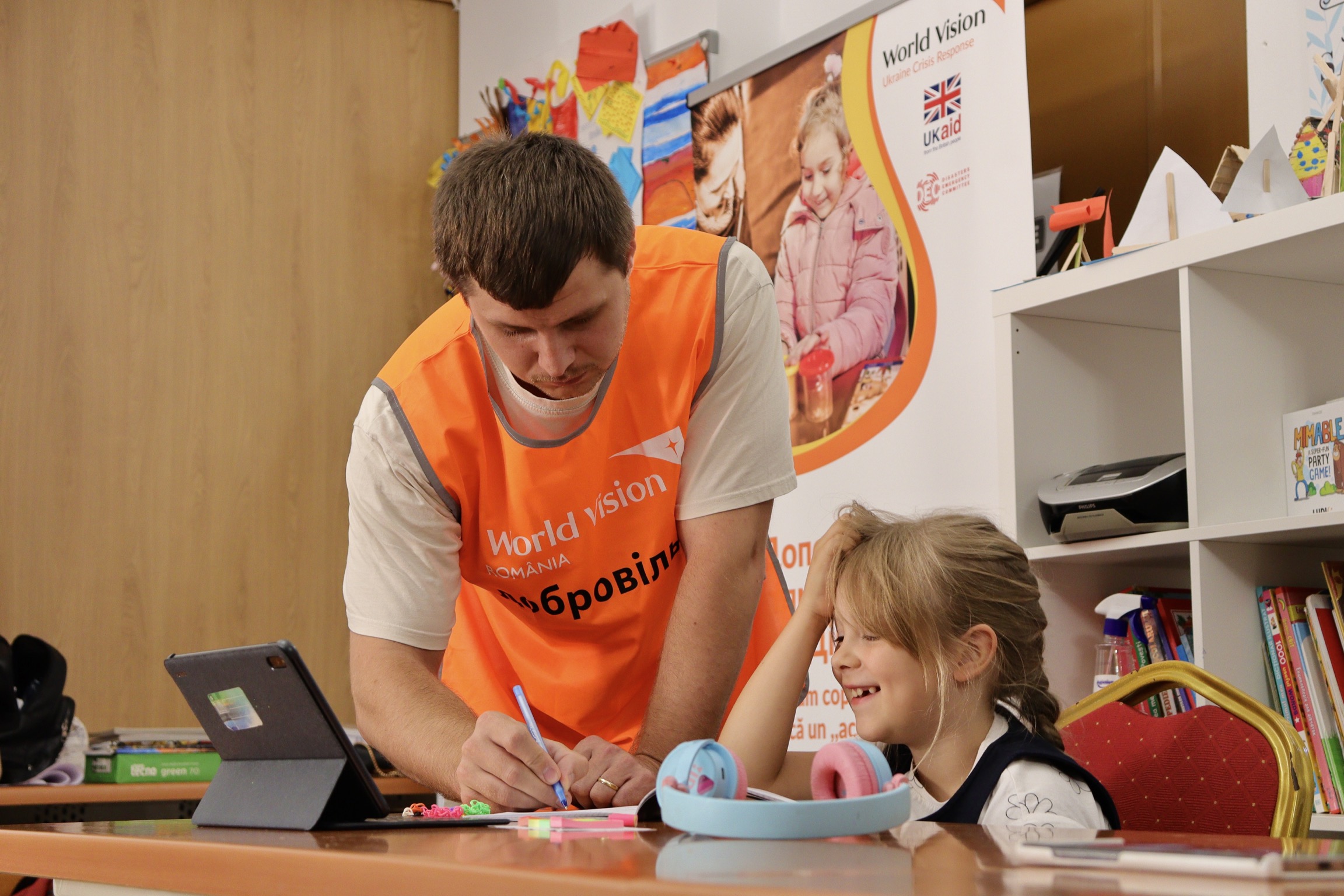 "Happy Bubble is a place where children find those who speak their native language. At the same time, it's a place where they can get what they have been missing for so long – peace and a happy childhood," believes World Vision's facilitator.
As Mykhailo notes, these resilient young souls are not just learning; they're healing, building friendships, and nurturing dreams of a brighter future.
"I yearn for the day we can return to Odessa. I remember my home, my friends, and even my beloved cats who are waiting for me," adds Emilia.
Through the support of the Disaster Emergency Committee (DEC) and the unwavering resilience of children like Emilia, hope blooms anew amid adversity. Together, we can help them rebuild their lives, one day at a time.
To date, World Vision Ukraine Crisis Response has reached more than 726,000 children in Ukraine, Romania, Moldova, and Georgia, through education, child protection, mental health, and psychosocial support programs.
Story by Oleksandra Shapkina, Communications Officer I Photos by Laurentia Jora, Communications Coordinator