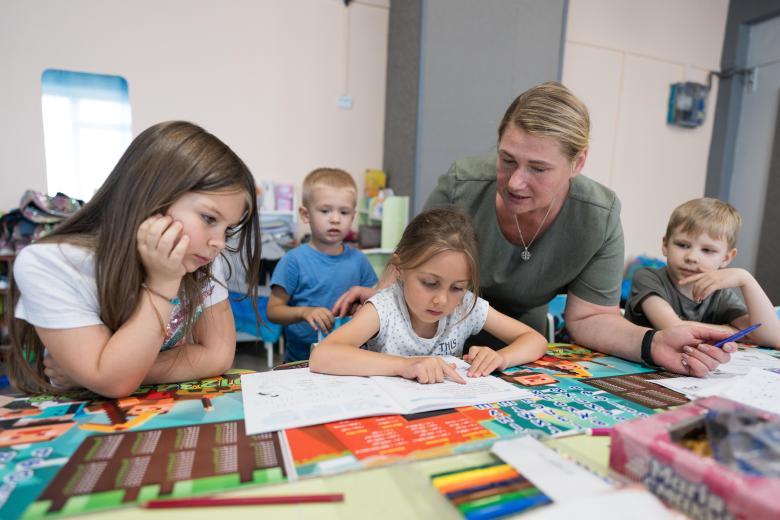 As children in Ukraine go back to school, this teacher is determined to make them survive and thrive
Monday, September 4, 2023
Amidst the war in Ukraine, a dedicated teacher offers education and solace to internally displaced children as they embark on their first grade in school.
September marks the beginning of a new academic year filled with opportunities for learning and growth. It's a time when school gates open to endless possibilities, transforming ordinary days into extraordinary adventures.
Entering school for the first time is a milestone moment in any child's life around the world. However, for the Ukrainian children, this journey has been especially challenging due to the ongoing conflict that has disrupted their lives and education. Most fled their hometowns looking for safety and stability.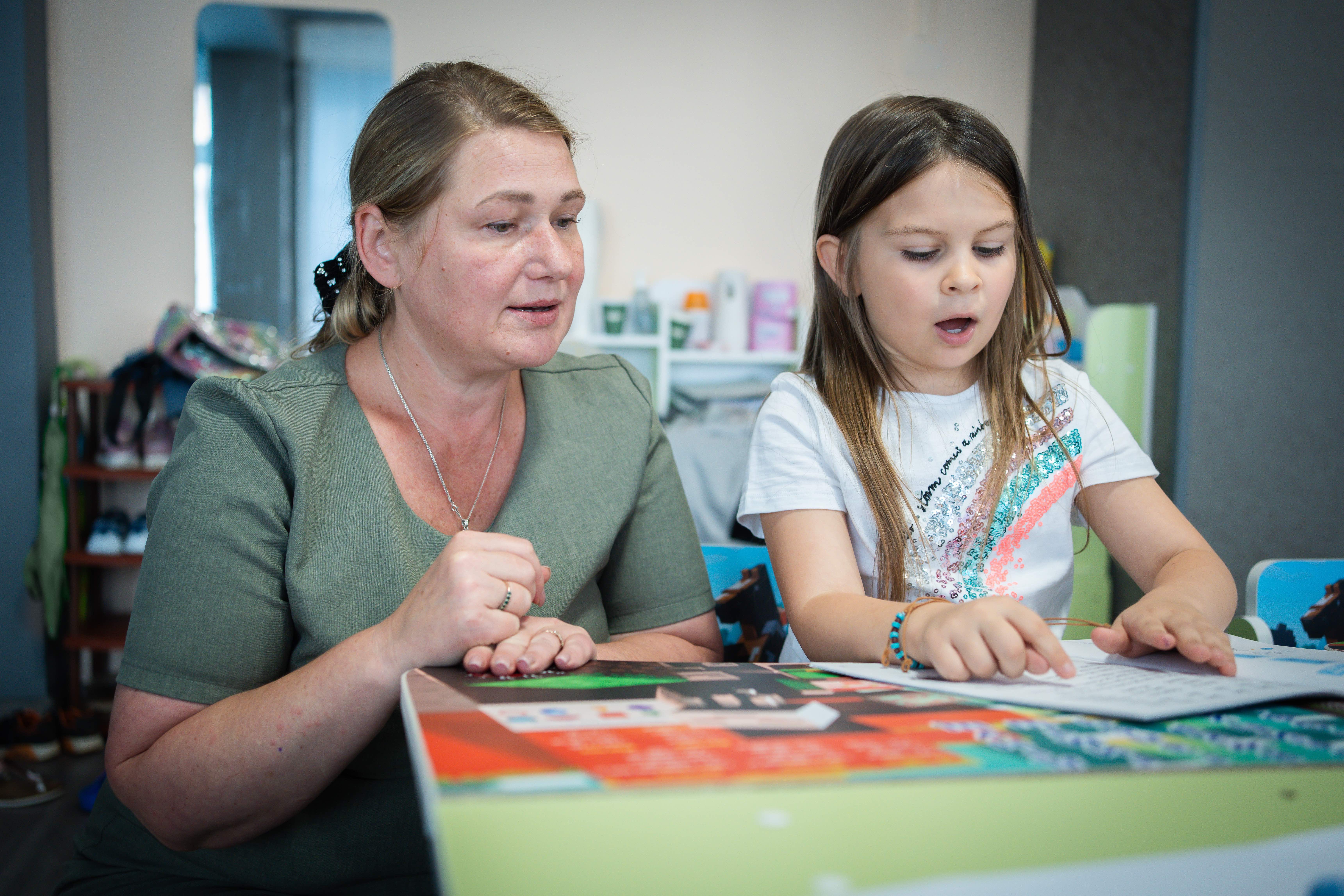 Despite these difficult circumstances, one woman stepped up to create a nurturing space that not only eases the transition to school but also brings hope and balance to these small angels.
"I want the children who will enter the first grade to feel more confident, to know what awaits them at school, so that they are not afraid of anything," shares Svitlana Kardash, who opened the children's room in Uzhgorod in 2022.
Svitlana works mostly with internally displaced children. Even though she is preparing kids for the first grade at school, her mission goes beyond academics. Besides teaching letters and numbers, she imparts valuable life skills, ensuring these children don't just survive but thrive.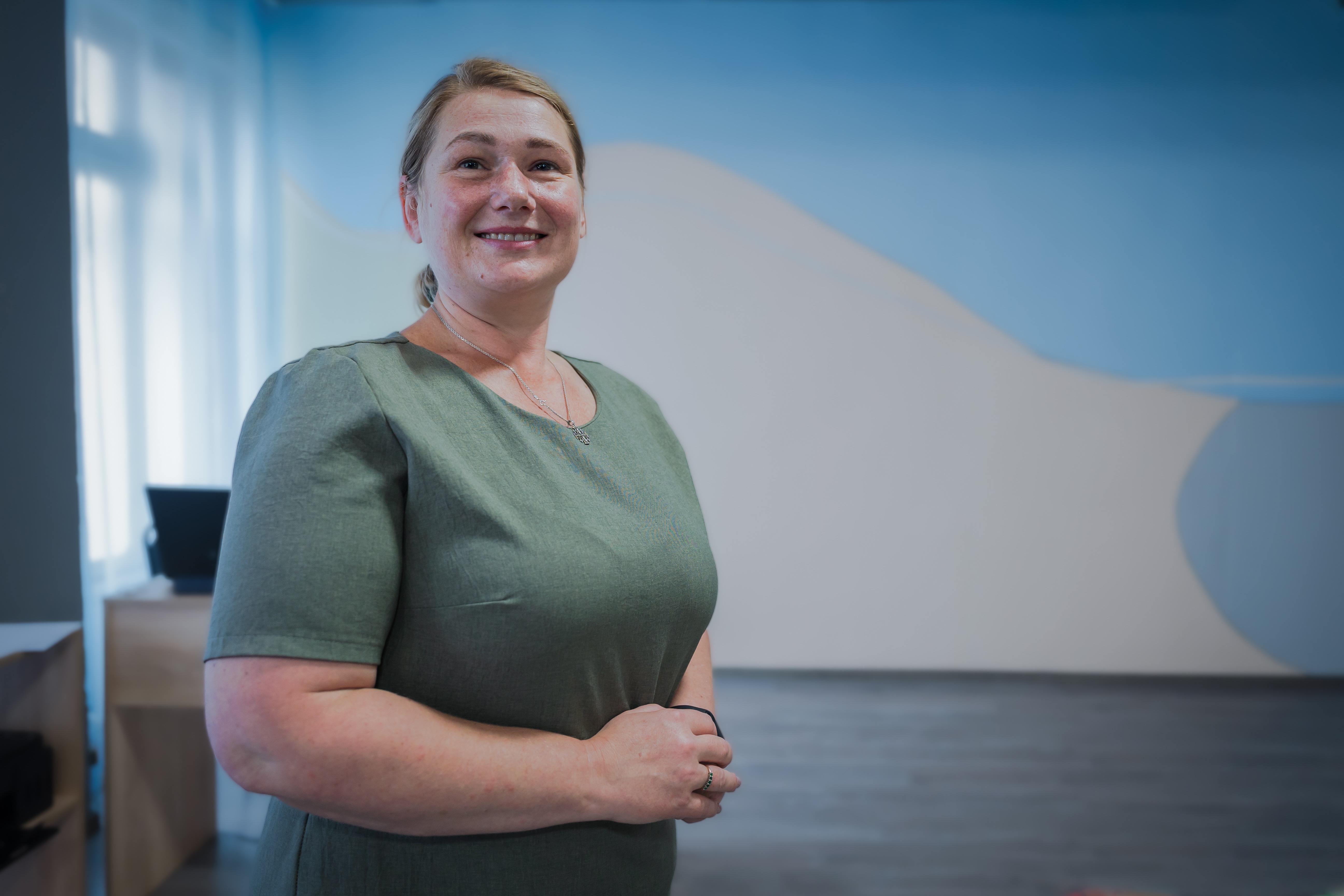 "These activities are very important for children, which develop their communication skills, which will be very important at school. They also have their own time schedule, which resembles a school mode. Children should be psychologically ready for school," says Svitlana.
It's been a year since Svitlana first met these children. Within this time the bond formed between them has run deeper, evolving into a close-knit family.
"Even when the situation is tough, Svitlana's special room for kids shows that learning and hope can still shine. She's a very caring dedicated teacher who helps children.
"This is something incredible. This is such a big friendly family. We make sure to celebrate every child's birthday. We meet with parents outside the class to discuss the children's condition and how to help them. They supported me all year. I am lucky with both children and parents," she happily explains.
Among the children in the class, six-year-old Vasylisa stood out for her energy and active participation in the lesson. Visiting the children's room, this bright girl can study her favorite subject - English. She looks forward to her school days and adventures there.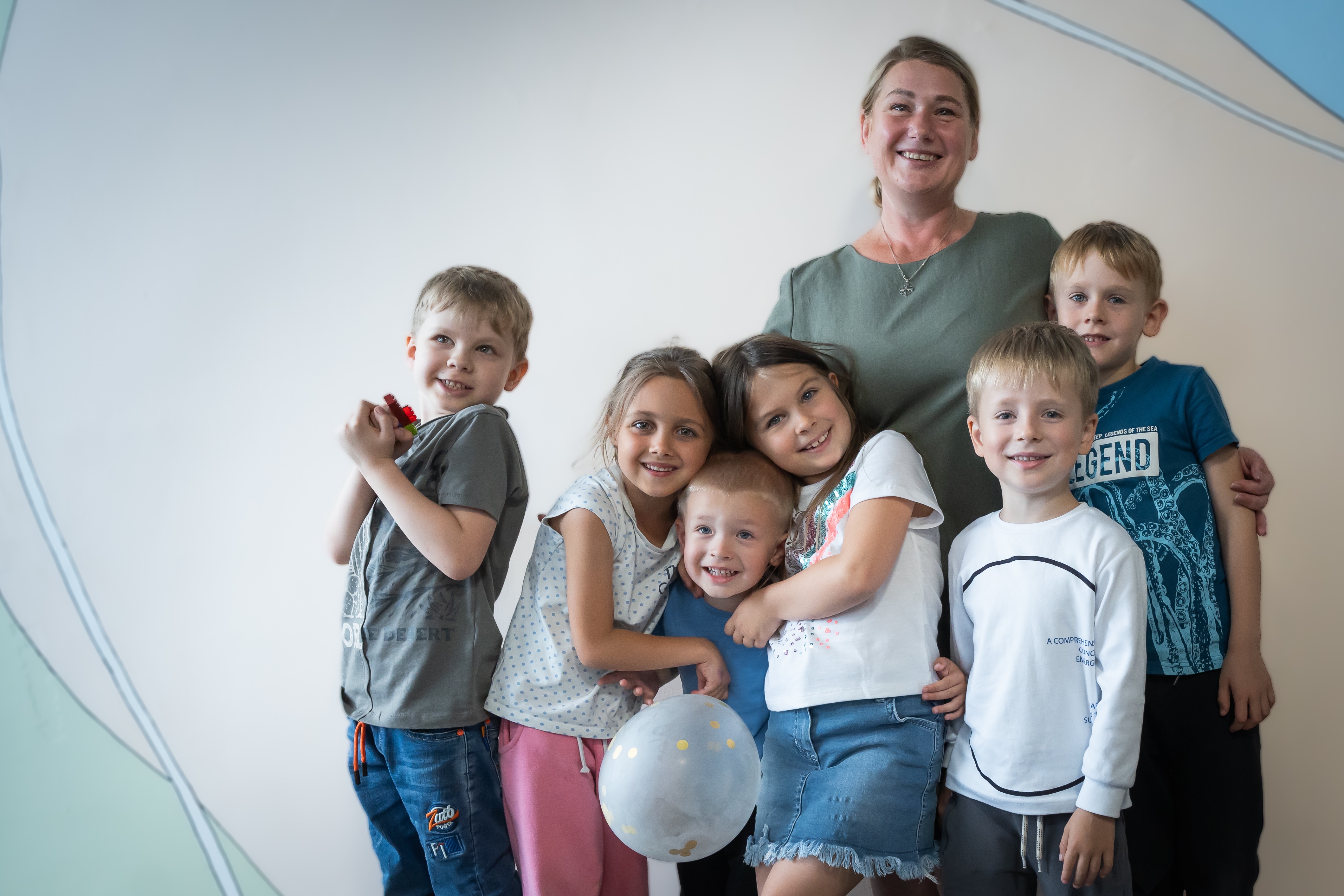 "We go to school to learn. And when we grow up, we will become smart and will be able to earn money. And we earn money so that we can provide ourselves with everything we want. The English language is the key to your dreams," assumes little Vasylisa.
Vasylisa is one of the children whose childhood was interrupted by explosions and fear for the future. Together with her parents she left a dangerous life in Kharkiv, located at the eastern part of Ukraine, and found her safe haven in Uzhgorod.
"I am very happy I have this opportunity to study. I really like it; I don't want to study online. I want to be with my friends at school," dreams Vasylisa.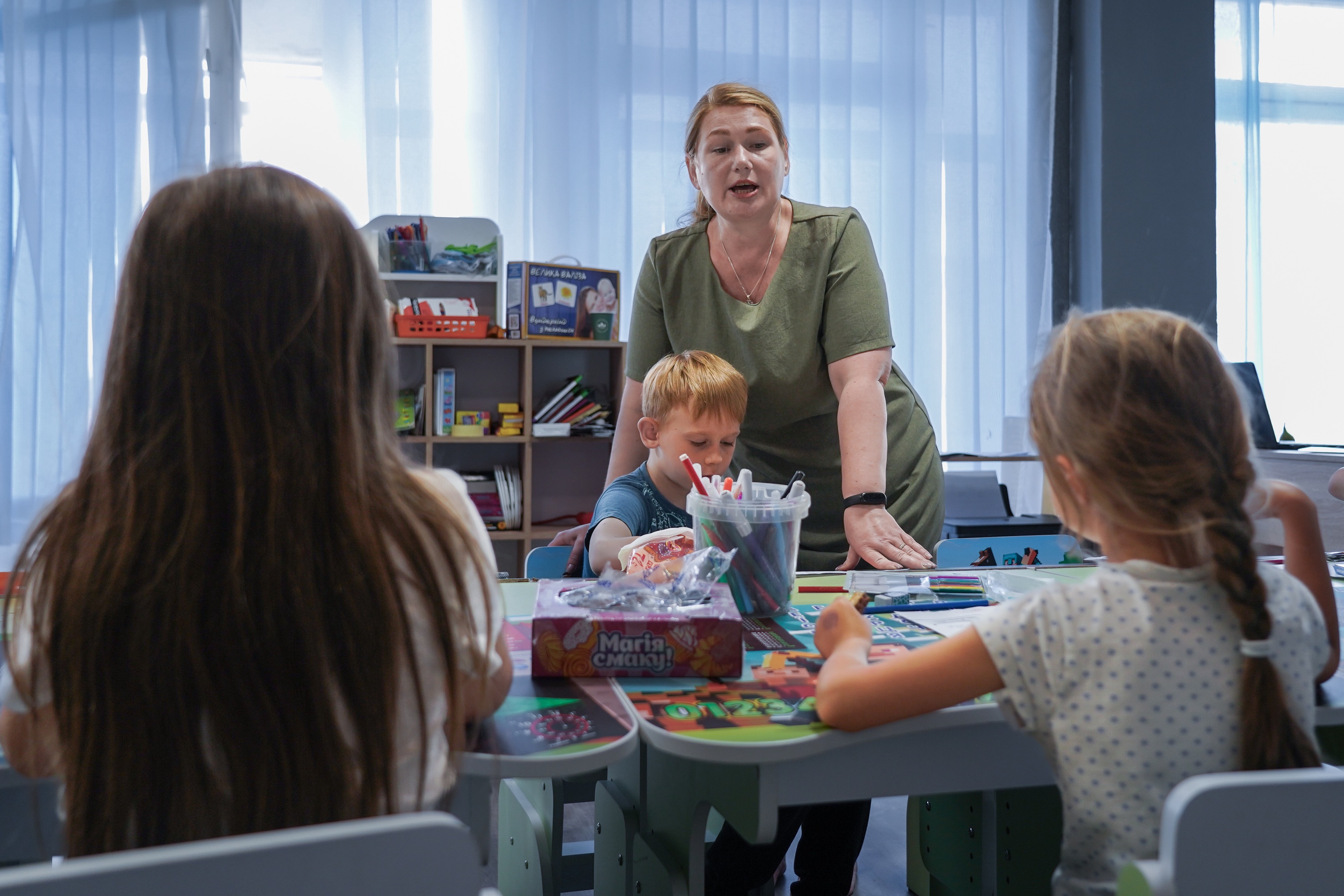 With the help of World Vision and assistance of Aktion Deutschland Hilft (ADH), local partner NGO "Girls" was able to equip the room with everything necessary for the children to have access to education.
"Even when the situation is tough, Svitlana's special room for kids shows that learning and hope can still shine. She's a very caring dedicated teacher who helps children. The learning process in Ukraine must be a high priority for everyone. These children deserve to have a bright future," shares Zhanna Novoseltseva, World Vision's Project Manager.
In a world where conflicts threaten the future of a generation, Svitlana Kardash's children's room becomes a testament to the resilience of the human spirit. It highlights the caring heart of the dedicated teacher, proving that even in the face of adversity, dreams can still come true.
Story by Oleksandra Shapkina, Communications Officer I Photos by Eugene Combo and Christopher Lete/WorldVision