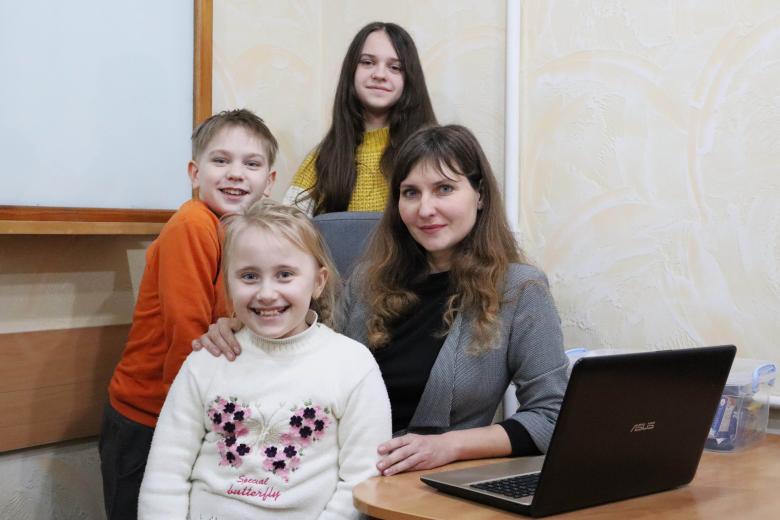 Even in the midst of war, Ukrainian children don't give up on education
Friday, January 27, 2023
"To thrive in life, we must be educated because we grow up and understand that work, social status, and our education are all intertwined," said Natalia, a mother from Ukraine, the city of Mykolayiv, located in southern part of Ukraine. 
With her 13-year-old daughter Lena at her side, Natalia fled the country as primary schools were converted to shelters, households were destroyed, and social institutions were torn apart.  
Despite the daunting challenges and the strong desire to stay in Ukraine, she found the strength to fight for her child's safety and education, and she sought refuge in the neighboring country of Moldova.
She became a teacher at an educational facility run by Communitas, World Vision's local partner made possible through the support of the Disaster Emergency Committee (DEC).  
Teachers as a source of strength
As Ukraine's Ministry of Science and Education reported that 2,631 educational institutions were damaged a year on, parents and educators are striving to provide schooling for the children who are still in the country, as well as for thousands of others who have fled to other places, like Lena. In most cases, students continue their education online. 
During her two months as a teacher at the Communitas educational center supported by World Vision, Natalia found two major challenges concerning online learning.
"I noticed two main difficulties with the parents. During the day, they are unable to assist and monitor their children, and most of them are out working, trying to support their children in a completely new country."
"My role as a teacher at these centers involves assisting students to connect to their classes. I ensure their safety, make sure they understand and do their homework. This in turn greatly simplifies the lives of the parents, but most importantly, it helps children get the education they need," said the educator. 
"Secondly, children lack communication and real social interactions, which also affects not only their studies, but also their mental state," she added.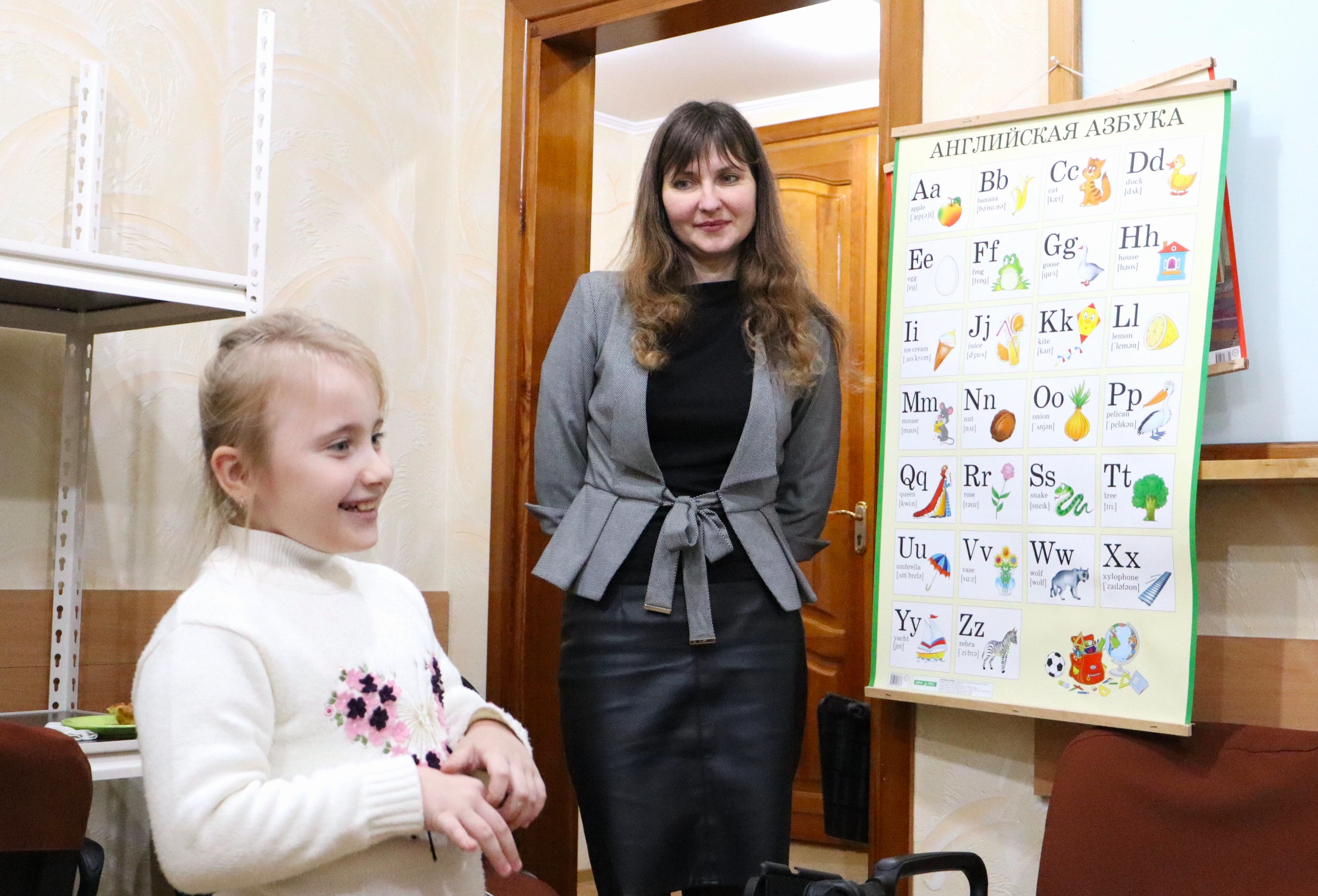 The impact of war on children
Natalia vividly recalls how sociable and enthusiastic her daughter Lena was before relocating to Moldova. "After we left Ukraine, Lena isolated herself physically and emotionally. Even though the Moldovans treated us well, she kept a certain distance."  
The mother shared that Lena had panic attacks. "A few weeks ago, we headed to church, a crowded place. She immediately began shaking her hands. She did not want to leave the house. Before coming to this educational center, she did not want to go anywhere at all." 
She added, smiling gently, "At the moment my daughter is calmer. She has hobbies and interests again. When I watched her today playing tennis in the recreational room, I saw her free, open. I knew it by her bright face and relaxed body movements."
Finding new friends in Moldova
"I missed socializing with my classmates between lessons. Now I interact a lot with Bogdan and Dasha. They became my friends," said Lena. Bogdan, 8, and Dasha, who is 9 years old, come every day to the center and connect to the online lessons. 
"We have laptops prepared, and all the apps we need for classes have already been downloaded. The only thing you need to do is sit and connect to the online conference. If you have questions or misunderstandings, you can ask the teacher," Bogdan said. 
Attacks on a systematic basis and power outages frequently disrupt classes. Natalia occupies the kids' downtime by taking them to the recreational area or planning some group activities. "My schedule is often interrupted. Lessons are canceled due to alarms. In the meantime, I play tennis and participate in activities at the center," said Dasha.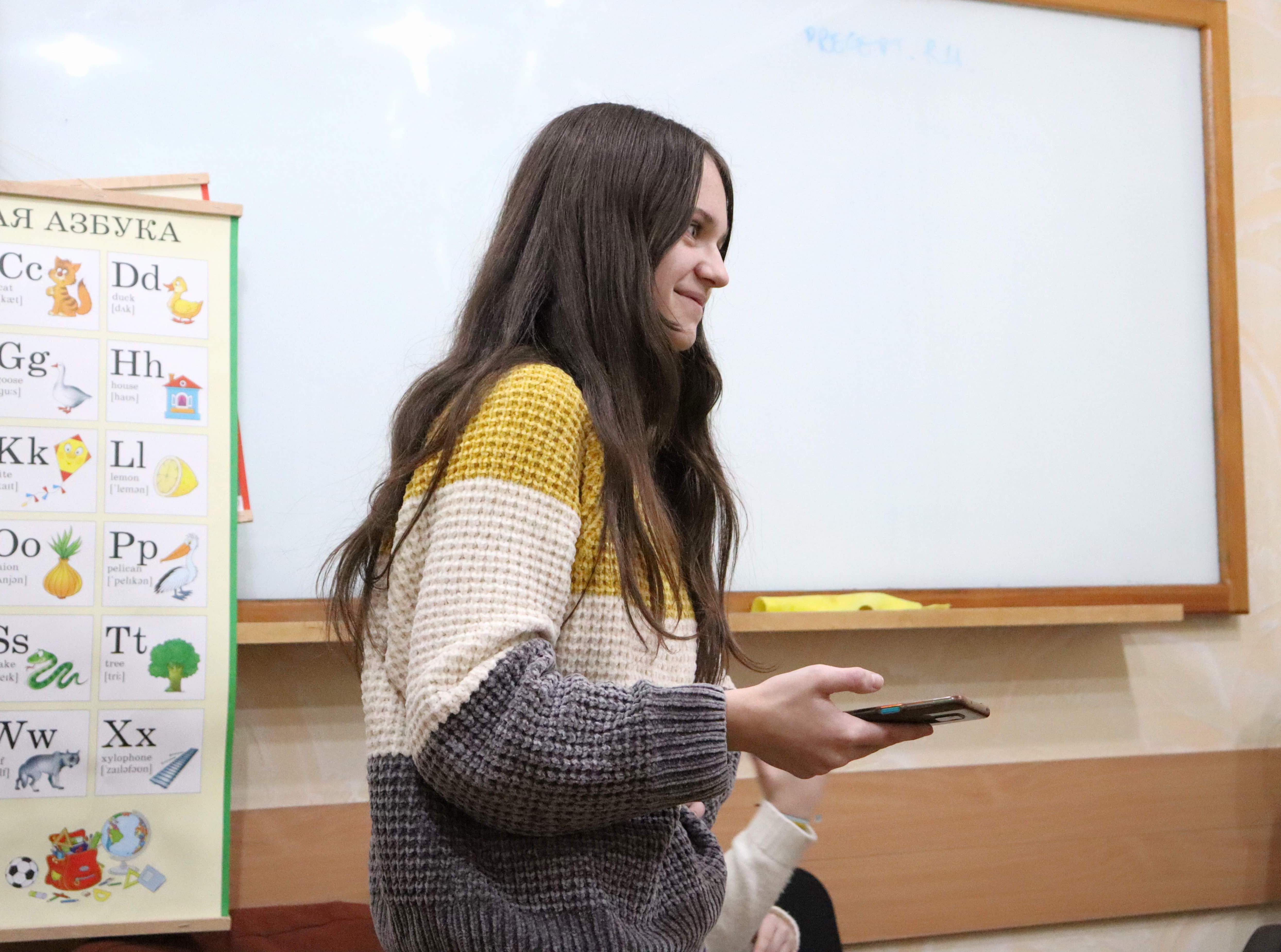 Spreading hope together
To date, more than 27,990 children from Ukraine and hosting countries Moldova, Romania and Georgia have benefited from World Vision's education programming.  
Viorica Bulat, World Vision's project coordinator, noticed that Ukrainian children became more open after attending formal and non-formal educational activities.  
"The project is achieving impressive results. It's surprising how the education programs and counseling sessions, dedicated to Ukrainian children and women, help them become more confident and more optimistic", Bulat said.
By interacting with the kids and their mothers, she further observed, "The children begin to make new friends, interact with various cultures, and learn a new language." 
Moving forward
"Life does not stop now. We need to appreciate every moment that we are given. Certainly, it is very sad to see our children in this position. I understand that they will never be the same as when they were 8, 9, or 13. In terms of education, those moments are gone," Natalia said. 
She added, "Children always learn more easily and faster than adults, so it is crucial not to miss this moment and let them study. But also, we must keep in mind that it is never too late to go to school,"concluded Natalia.  
The humanitarian work of World Vision in Moldova has reached 56,098 people in 32 districts of the country, serving the needs of Ukrainian refugees and host communities, in partnership with World Food Programme, Communitas, Food Bank, Step by Step, HelpAge and AVE Copiii.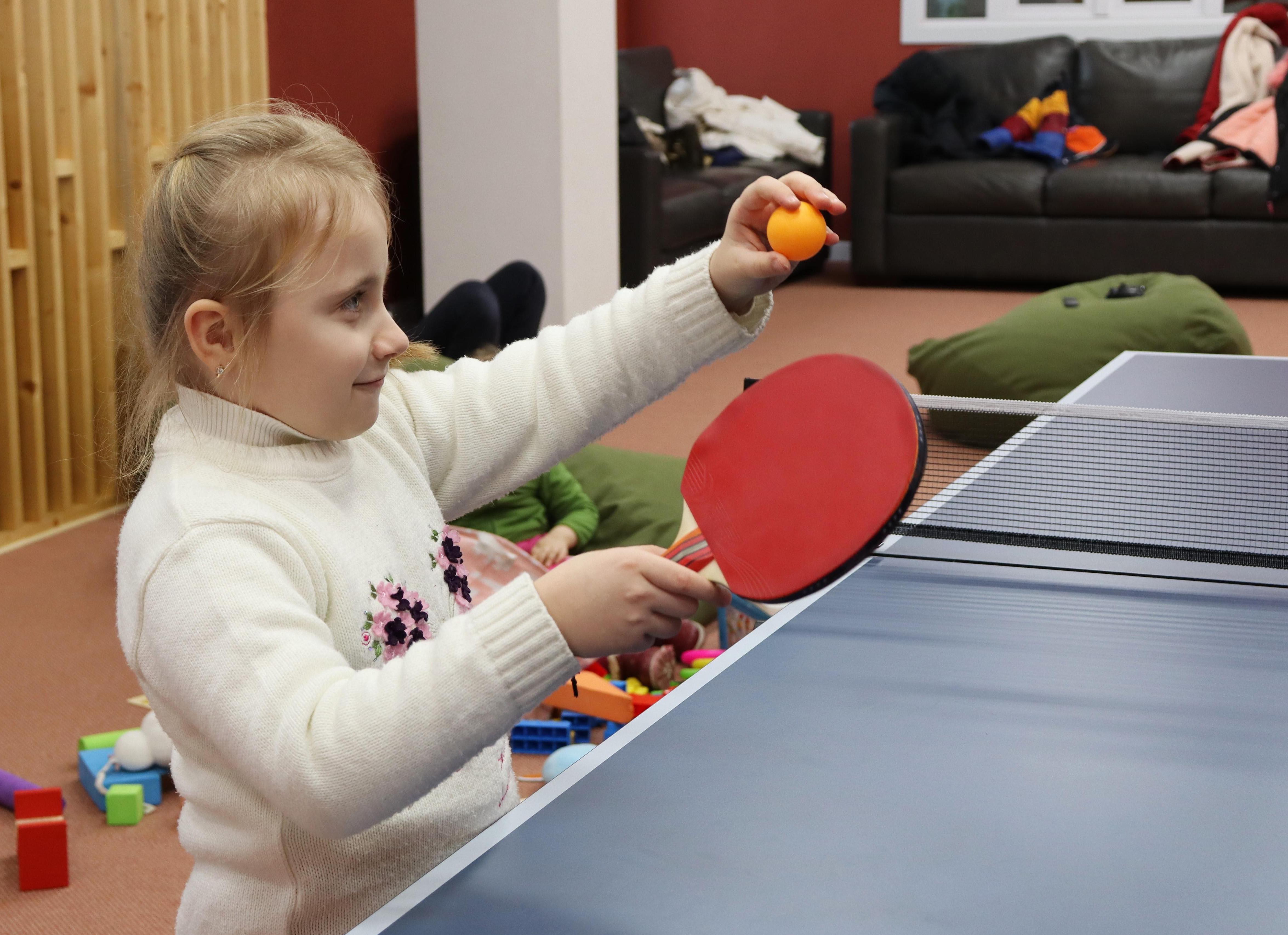 Story and photos by Laurentia Jora, Communications and PE Officer