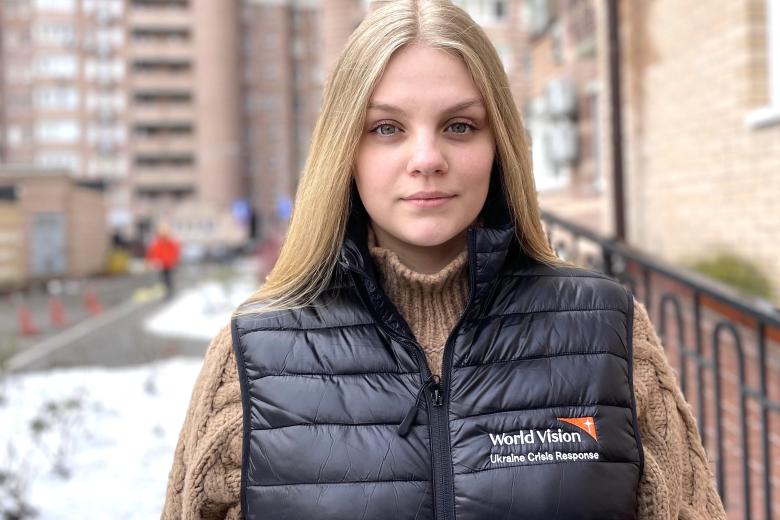 Faced with missile strikes and power cuts, this Ukrainian humanitarian stays positive and always ready to help others
Tuesday, March 7, 2023
This young Ukrainian lady finds enough strength to cope with all challenges life brings to her, inspiring other girls on the eve of International Women's Day. 
"A rocket hit the yard near my house. It felt like the walls had started shaking," recalls 21-year-old Sofiia Nikhaienko.
When the full-scale war broke out in February 2022, Sofiia lived in Severodonetsk, which is at eastern part of Ukraine. Unfortunately, her hometown is occupied and heavily damaged. Only a small number of civilians still live there.
Despite the difficult challenges in her life, she decided to stay in Ukraine and serve people in need. "I could not stay far away from my nation while millions of people were suffering, not knowing where to go and what to do. It was not even a scenario of the horror movie… It was our reality," she says.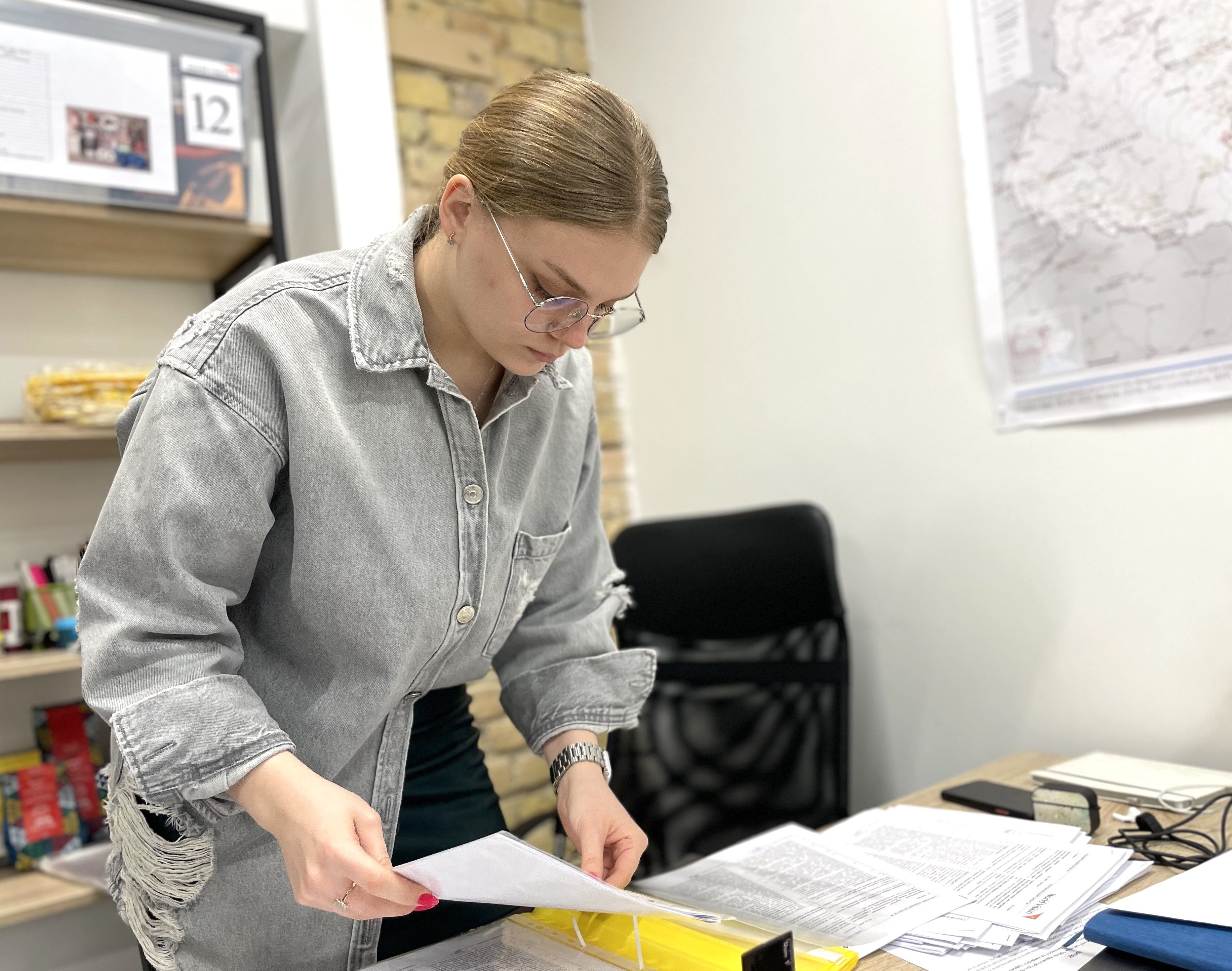 Over the past year everything has changed for Sofiia. She has forgotten her life before the conflict and now has only the present. When there is no danger, this young lady enjoys every single minute, spending time with her loved ones.
"I've reconsidered my values, prioritized the most important. I am grateful even for the tiny things in my life. A cup of coffee in the morning with my friend is a blessing as nobody knows will we have a tomorrow," shares Sofiia.
Never, just never give up! You can overcome anything, you can solve anything! Every woman has an immense amount of love, strength and wisdom.
Like millions of other Ukrainians, she is facing some challenges living with power cut offs, constant air alarms or missile strikes. However, these problems make her keep going and finding different solutions.
"In fact, I have quickly adjusted to new circumstances and trying to find the positive even in the negative. I am prepared for everything and have always a plan B, no matter what," she says.
Sofiia started working as People and Culture Assistant supporting teams at World Vision's Ukraine Country Response last August 2022. She became an integral part of the team that helps the most vulnerable children and women affected by this terrible conflict.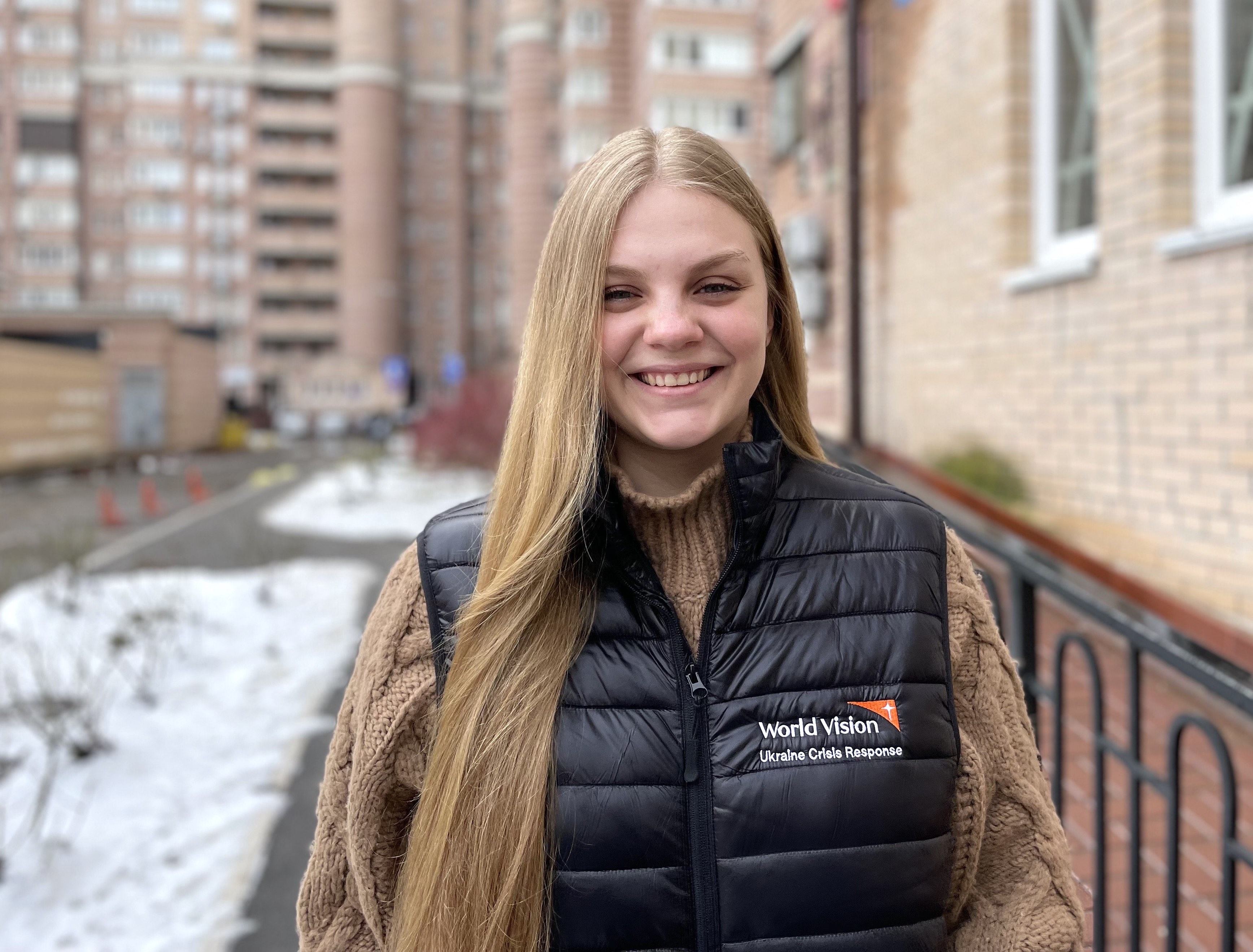 "World Vision came to my life unexpectedly and I am happy! I have a strong desire to make people's lives better. From my own experience, I know what it's like to have almost nothing and trying to survive. This is a gift from God that we have the opportunity to meet the needs of a huge number of people," explains Sofiia.
Sofia is an example of thousands of young girls who had to start their adult life in such circumstances. Despite what she's been through, she is very strong and brave girl, who can easily inspire other girls.
"Never, just never give up! You can overcome anything, you can solve anything! Every woman has an immense amount of love, strength and wisdom. Believe in yourself, find the secret corners of your soul and share it with the world," calls Sofiia.
Story and photos by Oleksandra Shapkina, Communications Officer