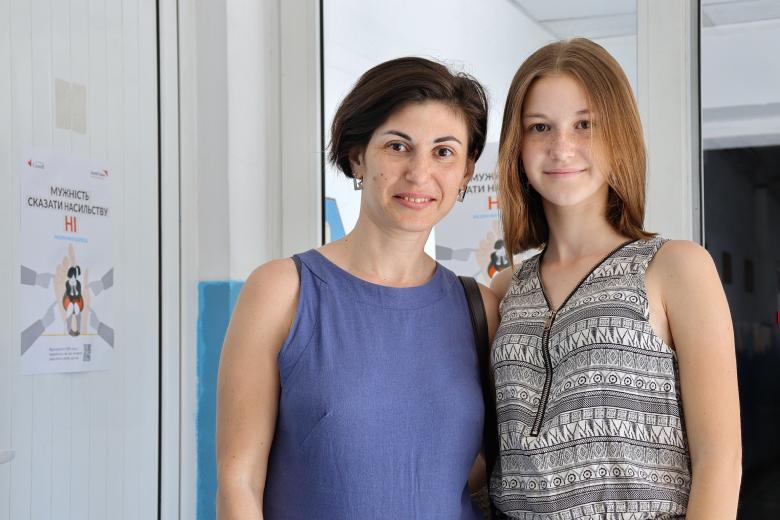 Hope and despair: Life through the eyes of a Ukrainian refugee in Romania
Wednesday, July 26, 2023
Hannah and her 12-year-old daughter Kseniya stand in line for food and hygiene kits distribution, patiently waiting for their registration number to be called.  As Ukrainian families enter World Vision's social store, the crowds gradually dwindle in the lobby of the bustling refugee hub.
In the dimly lit warehouse, rows of brown cartoon boxes containing food and hygiene packages are meticulously set up. People carefully pick up their containers from the large shelves as the humanitarian staff members carry food supplies from the warehouse to the social store.
"Food prices are quite high compared to our income," says Hannah, who fled to Romania from Mykolaiv, a city in southern Ukraine. Due to her difficulty finding a job, the Ukrainian mother had to support her two children solely on refugee allowances during the first months of their arrival.
"We have received high-quality food items," shares Hannah, smiling. She visits World Vision's social store in Constanta monthly to collect food supplies.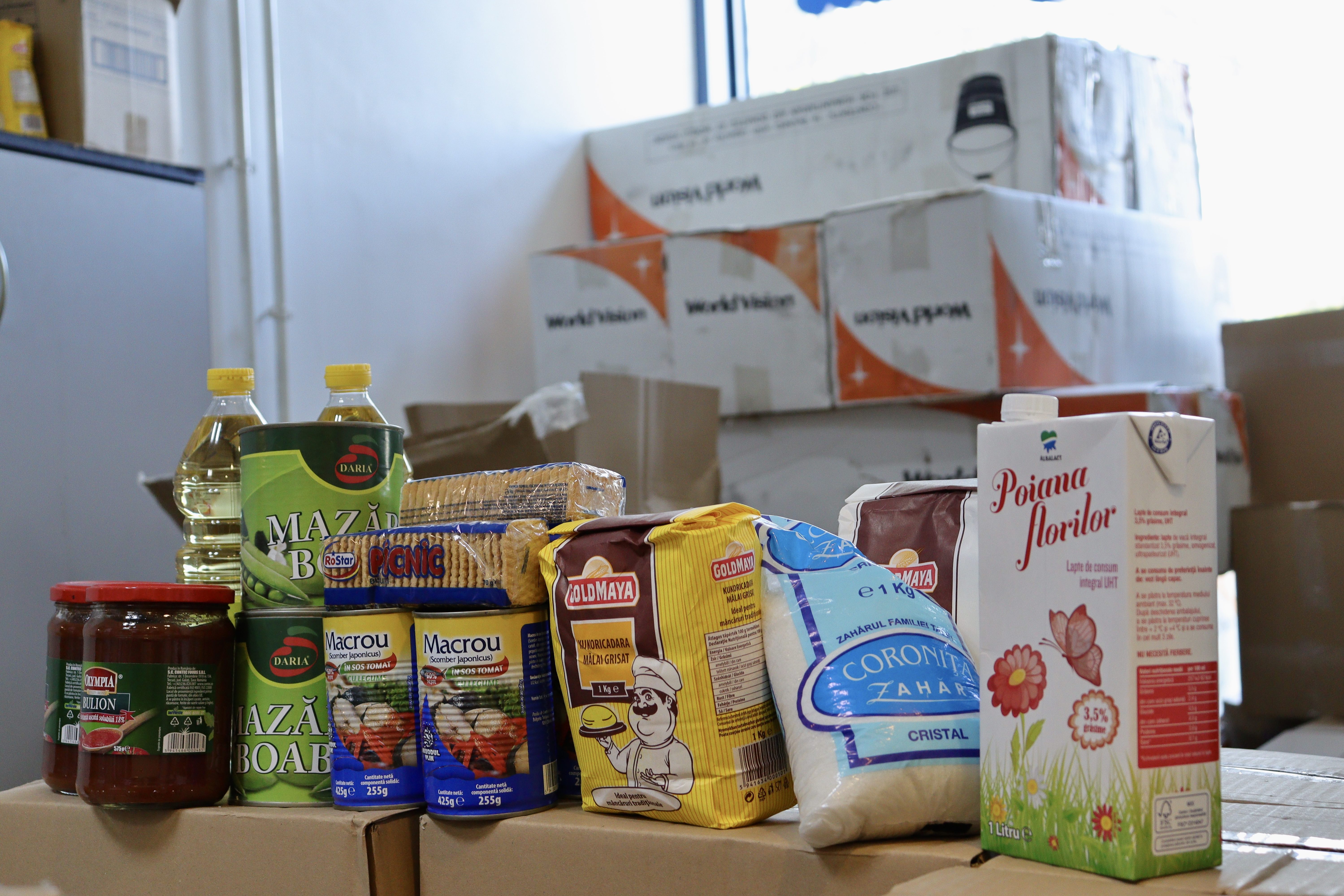 "There is a large choice of products, and they make sure to expand our options every month. "We are so grateful for World Vision's assistance", she explains while waiting in line.
The Disaster Emergency Committee (DEC) supports the project which includes provision of monthly food packages containing staples such as wheat flour or rice, lentils, beans, vegetable oil, sugar, and iodized salt, and hygiene supplies for the families. 
According to Hannah, adjusting to living in Romania was easier since there was more information about accommodation facilities. "Refugees have access to basic services and necessities," she explains.
Kseniya and Semen, Hannah's children, have already found friends. "The refugee hubs played a crucial role in connecting my children with the Ukrainian and Romanian communities," she shares.
When the rocket goes over your head, you are not processing anything; you are in survival mode.
Before the war, Hannah had well-defined life objectives and dreams. While she worked as a successful accountant, her children attended prestigious schools and engaged in a range of extracurricular activities.
"We were very happy. Then everything collapsed in an instant", she says.
On the first day of the war, two missiles exploded near Hannah's apartment, destroying three buildings. She stood in the living room of her flat, trembling with anguish and wrath, as artillery blasts rattled the floor beneath her.
The subsequent three months were filled with restless hours spent in the frigid corridors of her apartment complex. She would arrange mattresses, pillows and comforters to protect her children as they settle in the hallway every time an alarm went off.
Massive explosions shake even the most solid buildings, as the air remained tense for the entire day. "You are quite vulnerable psychologically. It takes time to comprehend everything since we endure tremendous amount of stress," she adds.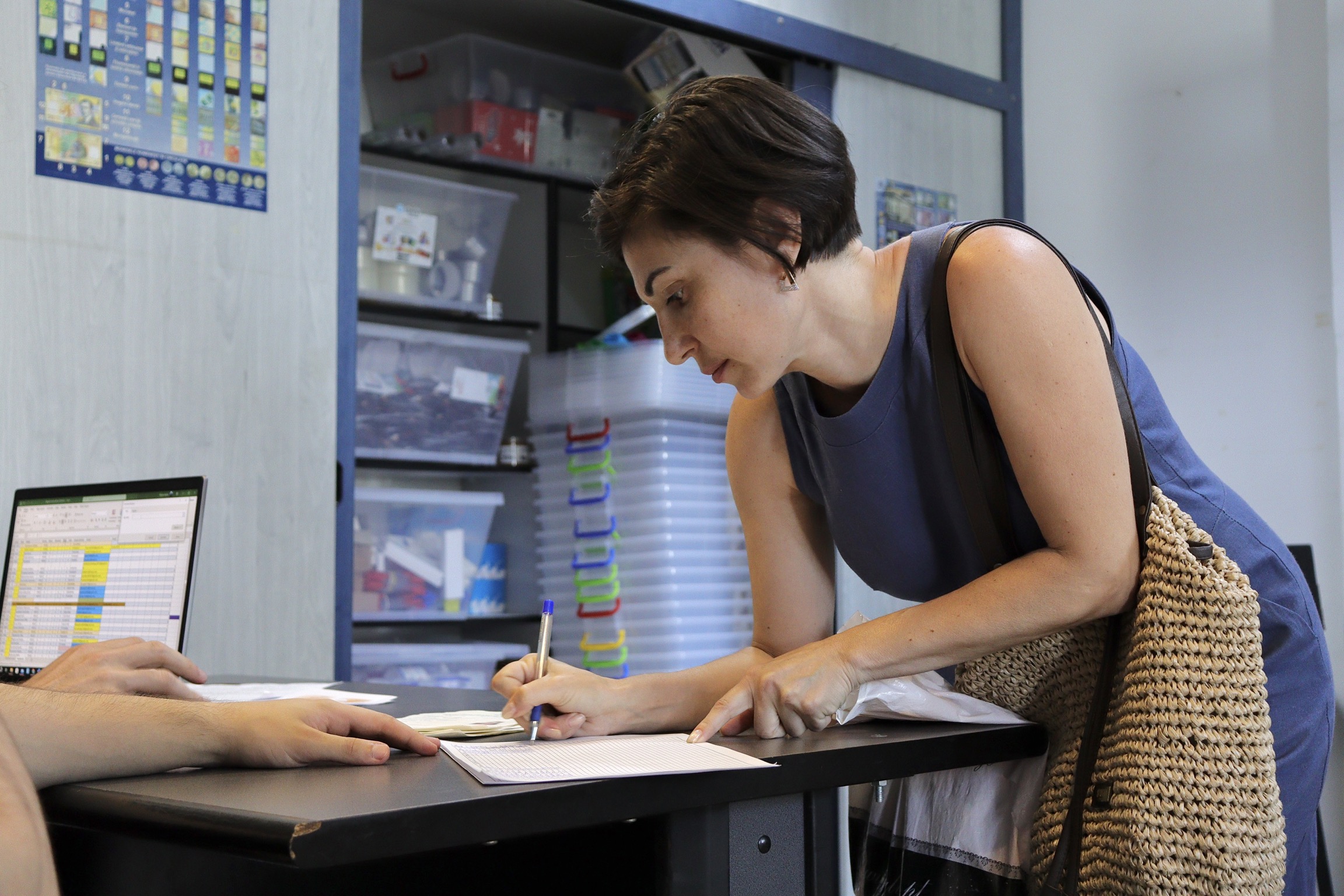 Hannah only now realized how her life was turned inside and out. "When the rocket goes over your head, you are not processing anything; you are in survival mode. You are always dependent on something or someone – program, a distribution, or a loving heart," concludes Hannah, as she picks up her food basket.
Hanna's life is defined by uncertainty, hope, and despair. She never knows what the next day will bring.
To date, World Vision Ukraine Crisis Response in Romania has reached more than 280,000 people, including Ukrainian refugees and hosting communities. Since the start of the war, almost 114,000 Ukrainians have had access to food assistance in Romania.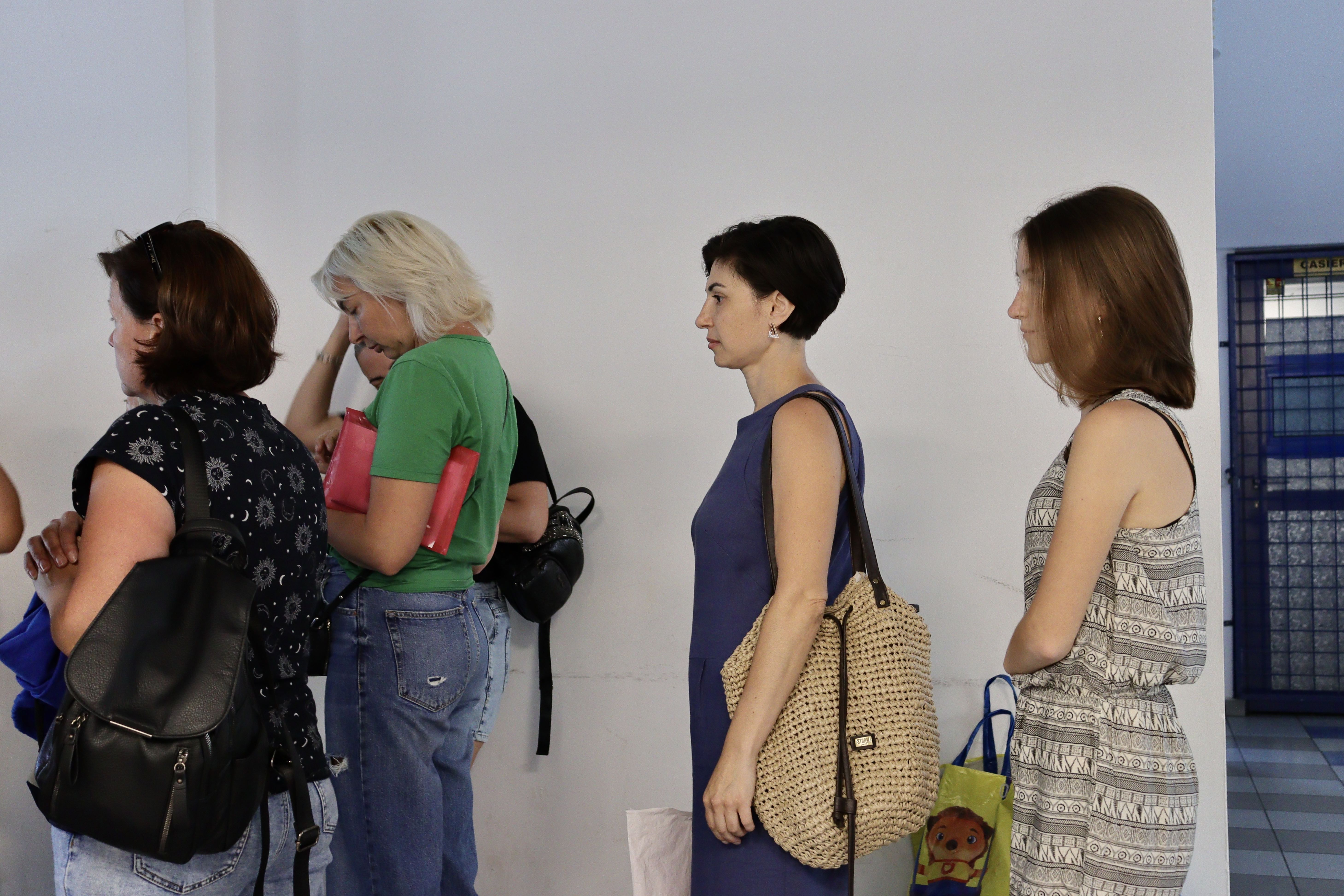 Story and photos by Laurentia Jora, Communications Officer