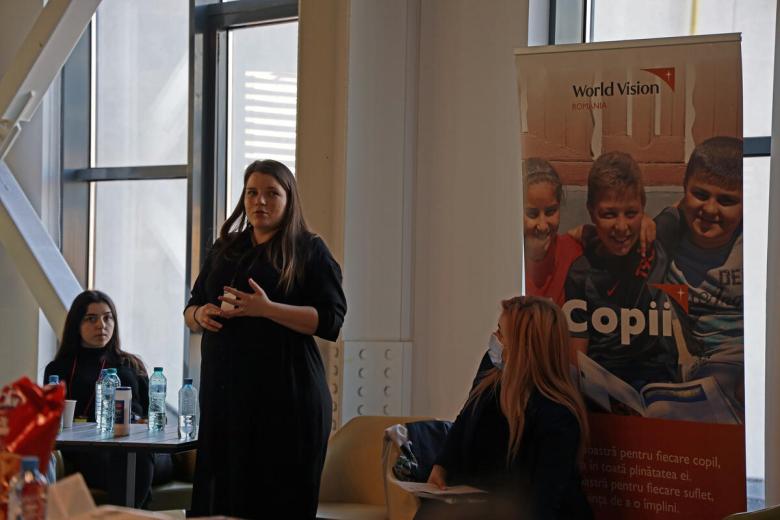 How we're helping protect Ukrainian refugees from human traffickers
Tuesday, May 31, 2022
Refugee families have fled Ukraine to seek safety. But sadly, their journey is fraught with many dangers and risks, even once they arrive at their destination. 
Tetiana fled Odesa because she wanted to save her baby daughter, Monic. A bomb had exploded just outside her home, leaving the 5-month-old baby girl crying inconsolably for hours.  
"In that moment, I decided, enough … It's a little Ukrainian girl. [She's] our future and I must protect her," Tetiana says while looking at her daughter.  
After their tiring journey across the border by bus, Tetiana and Monic are now safe at a Romanian high school, which has been transformed into a refugee shelter. But not everyone is fortunate to arrive at their final destination safely.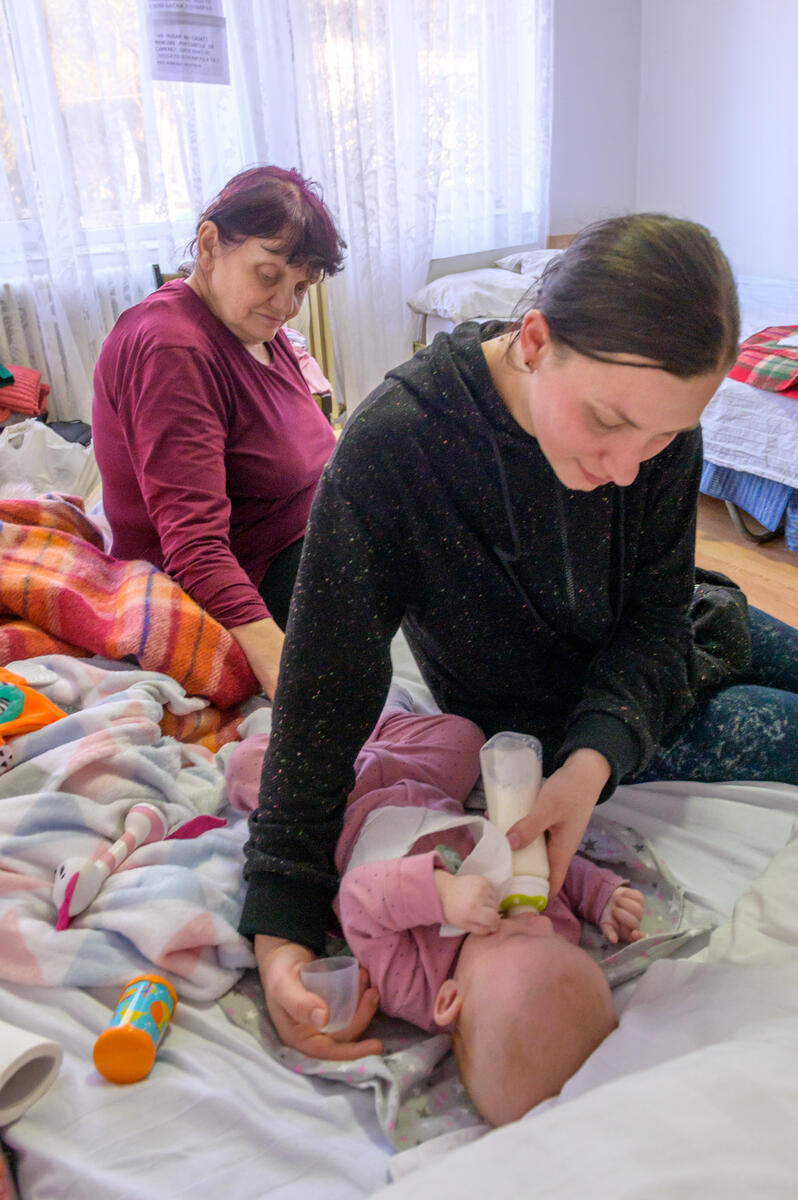 Around 90 percent of Ukrainian refugees are women and children. Families have been separated as husbands, fathers and brothers over the age of 18 have stayed behind. This leaves women without their usual family support as they try to care for their children while navigating life in foreign countries. In such tragic circumstances, human traffickers see an opportunity. 
Nearly one million refugees have crossed into Romania since the Ukraine conflict started. It's one of Eastern Europe's key source countries for human trafficking, with criminals luring women and children into forced prostitution and labour by promising to offer them good jobs and shelter.  
World Vision's social workers have joined forces with Romania's National Agency Against Trafficking in Persons to run awareness sessions about these issues at refugee centres. 
This is in addition to the social workers stationed at border areas, where volunteers delivered official information and helped refugees access legitimate, safe transport options as they arrived. 
"I am worried about child protection issues in this refugee crisis. We must be aware and intentional about how to react and how to utilise all of our resources to protect children - their needs, their rights and to prevent problems that can develop in this moment – trafficking, exploitation and other things that can affect their wellbeing," said Mihaela Voicu, World Vision Romania project manager and child protection specialist.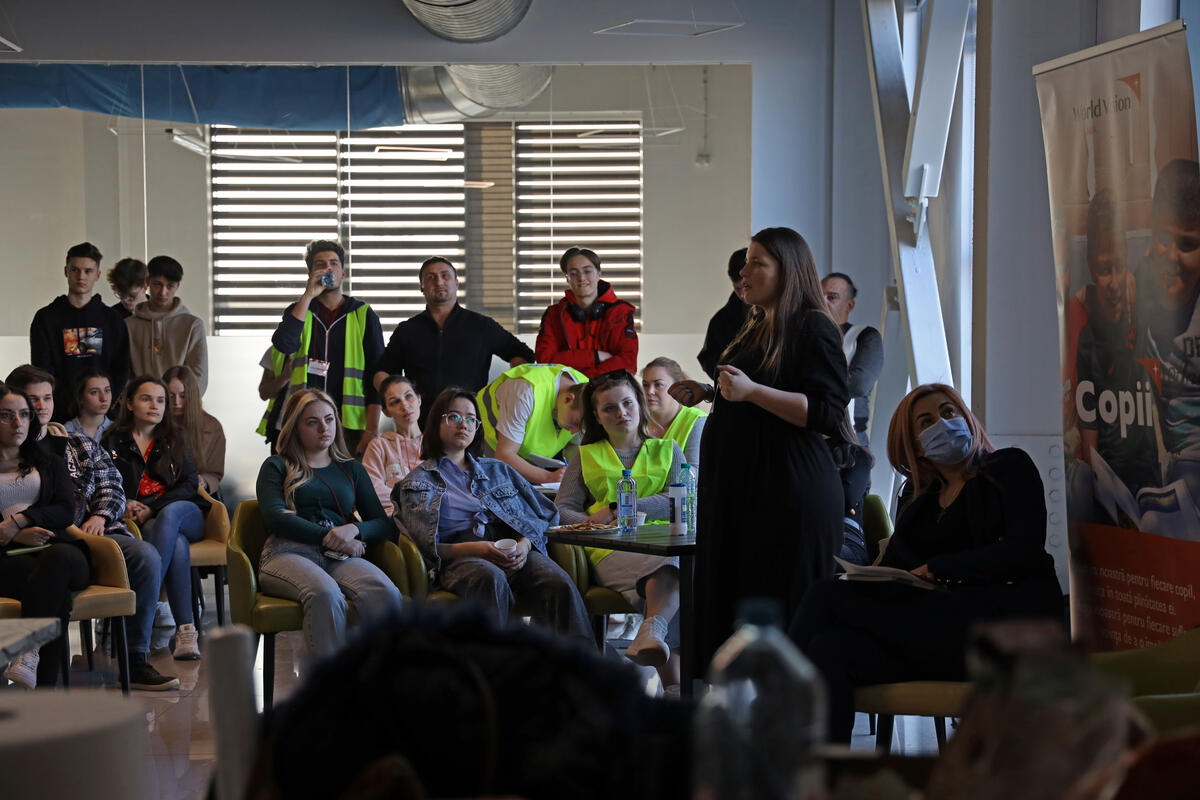 "I'm proud because all the social workers are here, working with other non-government organisations and staff from local authorities to support refugee needs." 
Because of these sessions, volunteers at refugee centres have been able to share critical information with refugees, such as how to spot the signs of child protection and trafficking risks and explain how families can protect themselves.  
Sometimes the advice can be as simple as explaining why refugees should never give their passports to strangers who offering them a job opportunity… as this is a method that traffickers use to trap victims. They gain access to their only form of official identification and hold them to ransom. 
Once refugees are empowered with this knowledge, they can protect themselves and others. That is life-changing.