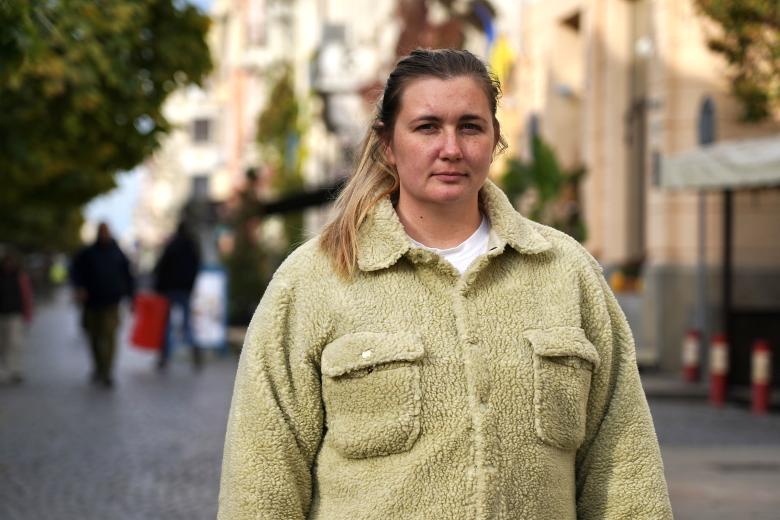 Inside Ukraine: Displacements, premature births, and unconditional love of mothers
Thursday, November 16, 2023
In the chaos of massive explosions of her city, Tatiana packed few things for an emergency trip to the regional hospital in the city of Sumy, northeastern Ukraine. Unplanned, she gave birth to her second child, Eldar, on that frigid December morning. Doctors earlier told her that her due date would be three months away.
Tatiana awoke a few hours later in complete numbness. The beeping of machinery in the creaky white hospital room startled her up and brought back faded images: deep pain, the ride to the hospital, doctors, and darkness, full darkness.
A few meters away, in the next room, five incubators set in two straight lines accommodated five palm-sized newborns. Little Eldar didn't weigh more than one kilogram. "He was delivered three months earlier than expected," explains Tatiana.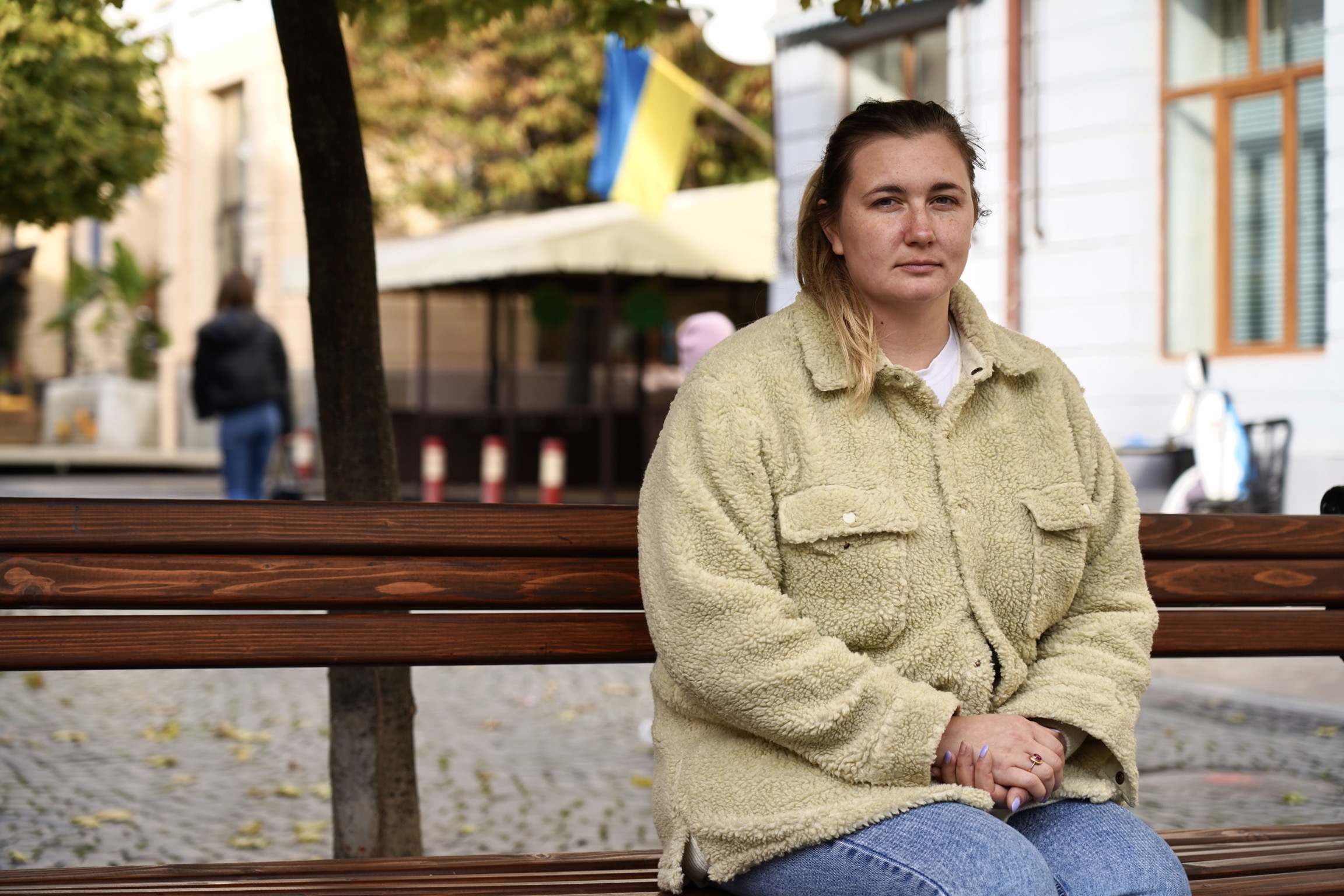 "Doctors told me that my body couldn't take stress," she goes on. By the time the mother gave birth, she had been displaced inside Ukraine two times in less than one year.
From the city of Sloviansk, located in Donetsk Oblast, she traveled by train for around 24 hours to the west part of the country in Chernivtsi. After three months, she was relocated, again, to Sumy.
"My whole neurological system failed," she recalls.  
"We just prayed that we wouldn't be a target"
On the floor of the neonatal unit of Sumy's regional hospital, Tatiana was not the only mother to give birth prematurely. "We were a large group of women," she says.
Little Eldar, like dozens of other preterm babies, stayed for three months in a little crib equipped with temperature, oxygen, light, and humidity controls.
For three months, the air alarms went off loudly through Sumy's streets, echoing into the hospital hallways. Nearby blasts shook the windows of the rooms, and bangs shattered the silence of the unit.
The neonatal hospital was located next to the city's military hospital. "During the air alarms, we didn't leave the room where our infants were kept even once," recalls Tatiana.
"We just prayed that we wouldn't be a target," she goes on, tears discreetly trickling down her pale cheek.
In the midst of war, I cradled my child, whispering lullabies. Motherhood kept me going.
Because neonatal incubators were connected to generators, and the city lacked electricity most of the time, they couldn't be moved to the bunker. Premature newborns could not be transported inside the shelter if there was an attack or an air alert. "It was difficult to move the beds every time," Tatiana explains.
The third displacement
In 2014, Tatiana and her family had already gone through war. They had stayed in Sloviansk in 2014, and she was positive she would not leave either this time. She intended to bring her child into the world, surrounded by family and love. But it was October 2023, and she had to relocate once more. This was her third displacement.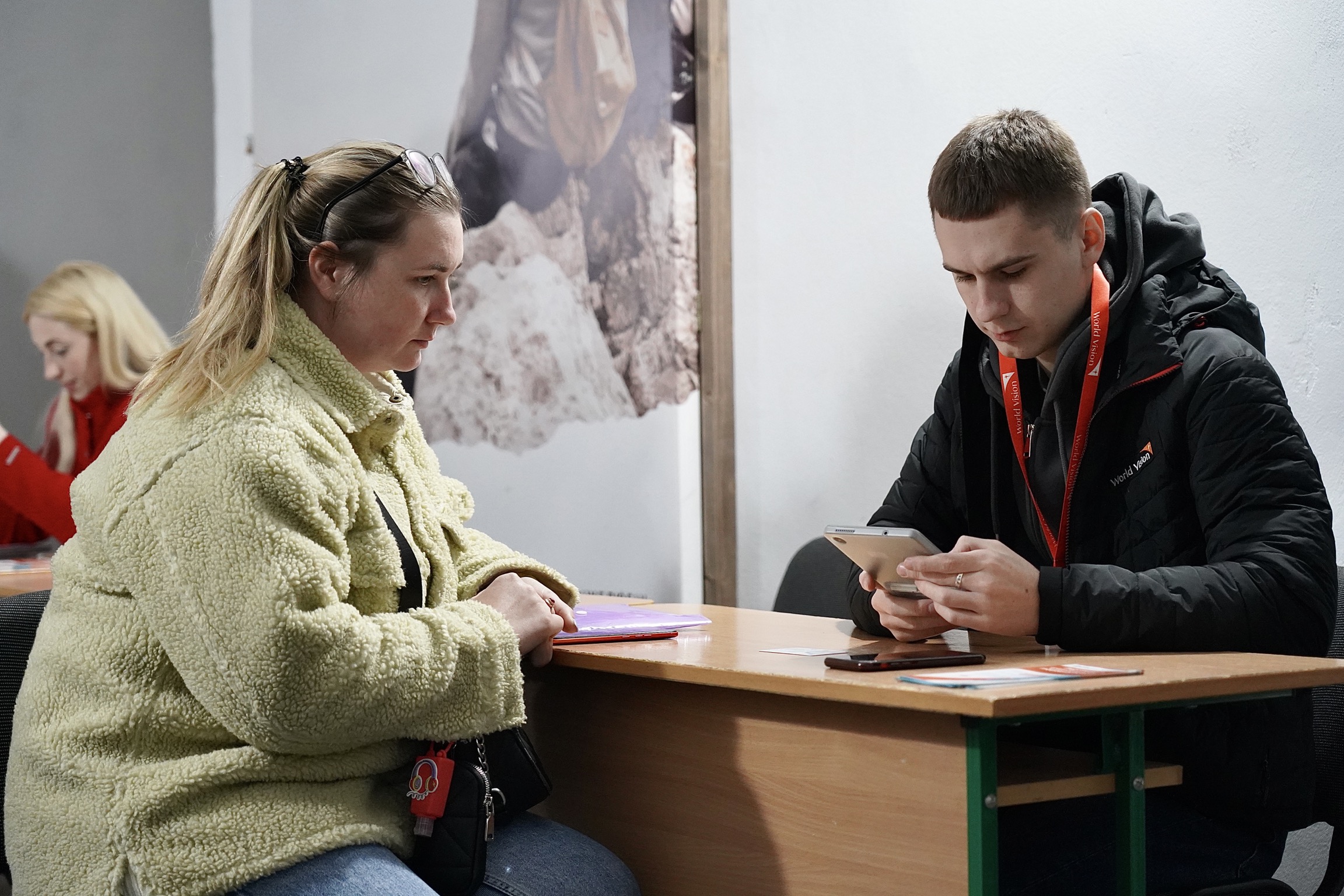 "I was strolling with my two children when I heard three to four explosions near where we lived, then the next day another, and another, and another," she recalls. It became routine to wake up to air raid sirens, which sometimes repeated six to eight times a day.
"The most difficult thing as a mother was to act in front of my children like everything was fine, and we were safe," Tatiana explains.
On a warm October morning, she took her two children, and grabbed a backpack, stuffing a few diapers, three bottles of water and a couple of homemade sandwiches and headed west.
"We traveled for 24 hours by train from Sumy to Chernivtsi," she says. "You reevaluate everything. You don't have any connection to material things, and you have to simply let go," she goes on.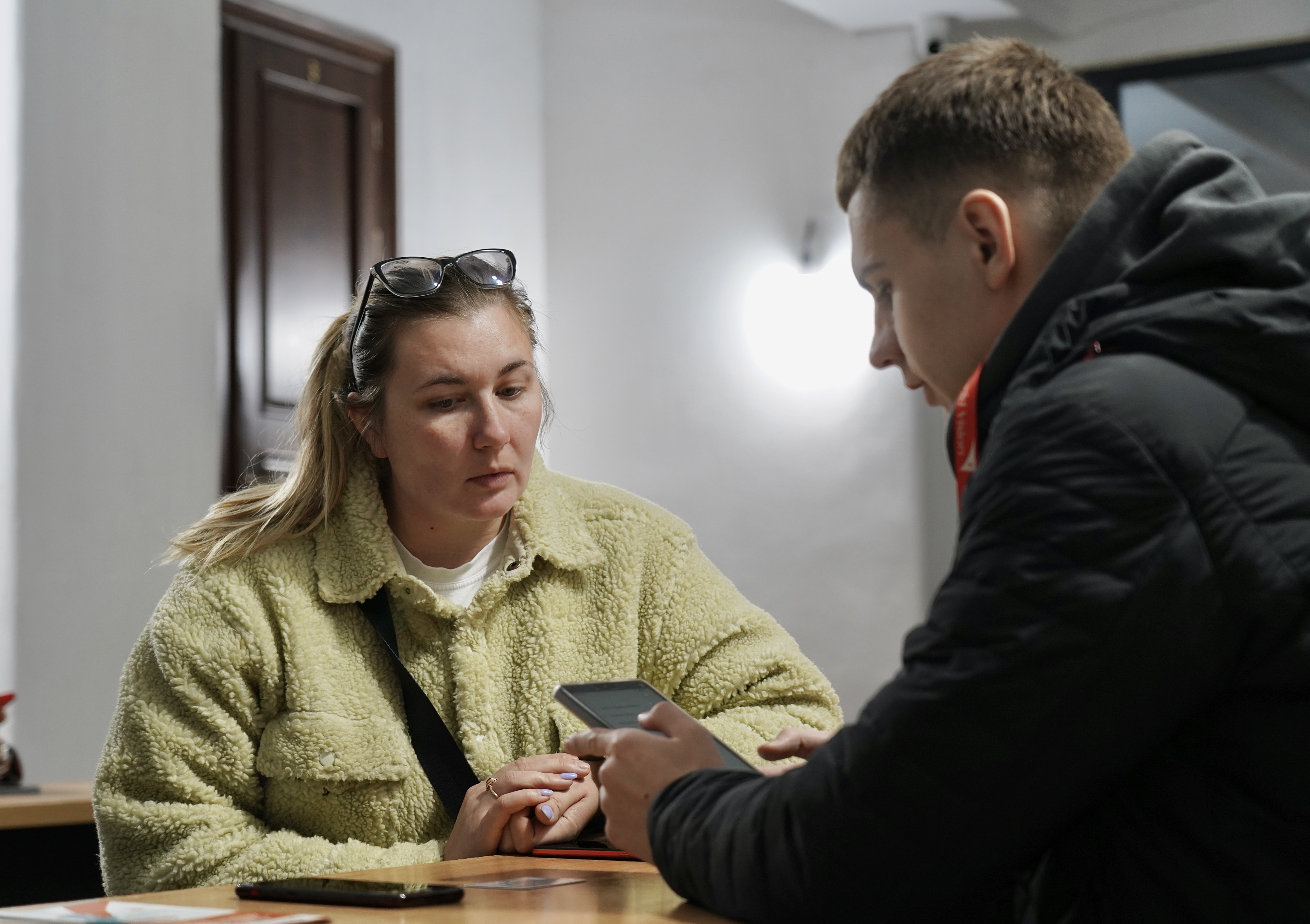 Now, the mother and her daughter Simona, 10, and her son Eldar, who in December 2023 will celebrate his first birthday, are living in Chernivtsi. They are staying in a room shared with three other displaced families.
Tatiana recently registered for World Vision's multipurpose cash assistance program, supported by the Aktion Deutschland Hilft (ADH). "In Ukraine, where the conflict has led to significant displacement and varied needs among the population, such assistance is particularly valuable," explains Anzhela Vanzuriak, World Vision's Cash and Voucher Programs officer.
"Tailored to specific needs, a cash program allows recipients to address their most pressing needs, which might include food, shelter, medicine, or other essentials that vary greatly depending on the individuals' situation," she adds.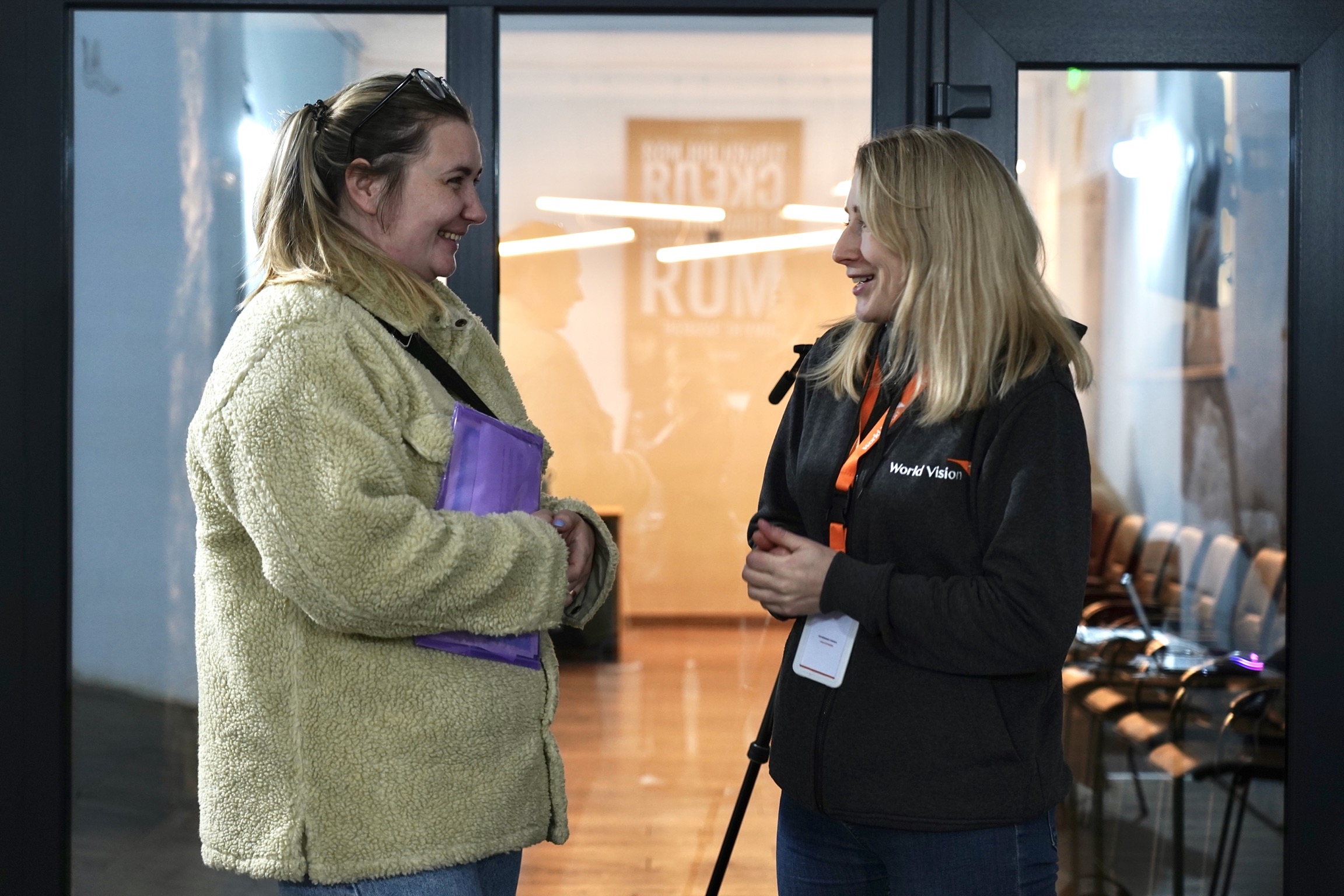 As Tatiana states, rehabilitation for her almost one-year-old son is expensive. Prices rise, but salaries feel much lower. "My husband's earnings, social wages, and humanitarian aid support the four of us," she explains.
The mother goes on, "A cash aid would mean a lot to our family. I would be able to buy winter clothing, food, and diapers for the small one."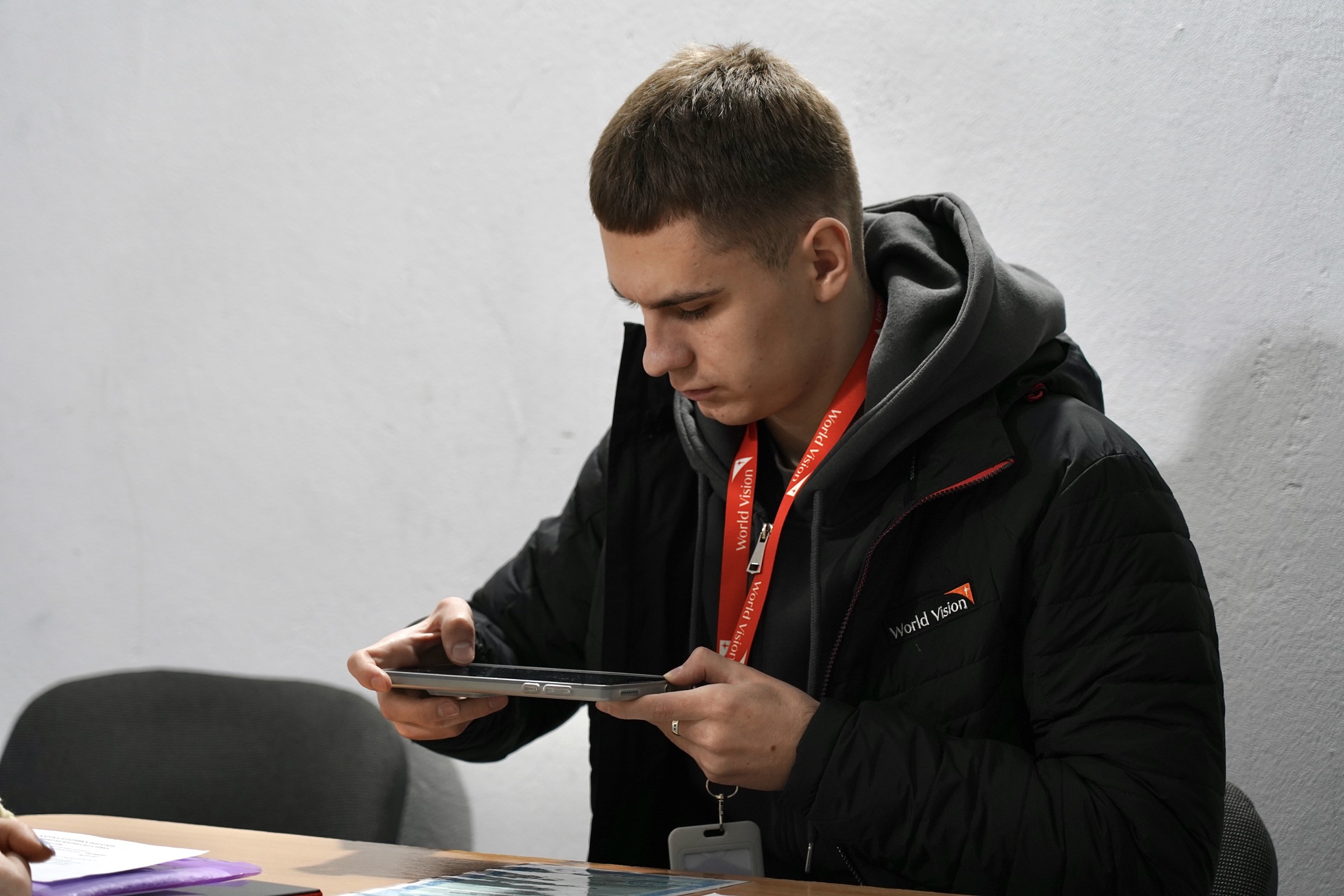 Tatiana, who has seen three displacements, given birth prematurely, endured a motherhood ravaged by war and been separated from her husband who remains in Sumy, still continues to radiate love and hope.
"In the midst of war, I cradled my child, whispering lullabies." "Motherhood kept me going," she concluded.
To date, World Vision Ukraine Crisis Response has reached more than 523,000 women, supporting them with basic needs, cash aid, livelihoods, protection, and mental health programs in Ukraine, Romania, Moldova, and Georgia.
Story and photos by Laurentia Jora, Communications Coordinator