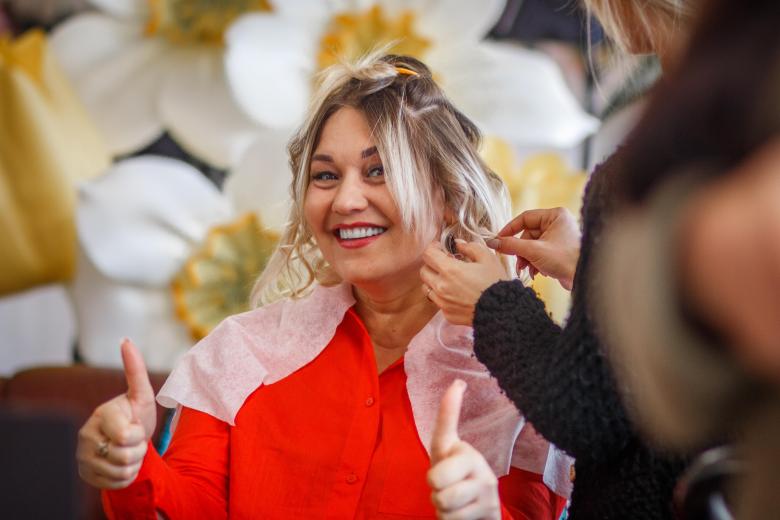 Life skills and psychosocial support open doors for Ukrainian refugees to rebuild lives
Wednesday, April 19, 2023
"The people of Moldova welcomed us warmly, even if they never met us before. They treated us as if we were part of their family, not expecting anything in return," said Diana, a Ukrainian refugee in Moldova from Dnipro, a city in the eastern part of Ukraine.
Diana recalls hurrying out of their small apartment in Dnipro that freezing morning, packing a few clothes for her two daughters.  Thousands of Ukrainian women, like her, spent hours travelling alone across Europe, starting an unknown life filled with uncertainty, fears, and distress.
During Women's Week, Communitas, World Vision's local partner in Moldova, gathered around 80 Ukrainian women to celebrate them, supported by the Disasters Emergency Committee (DEC).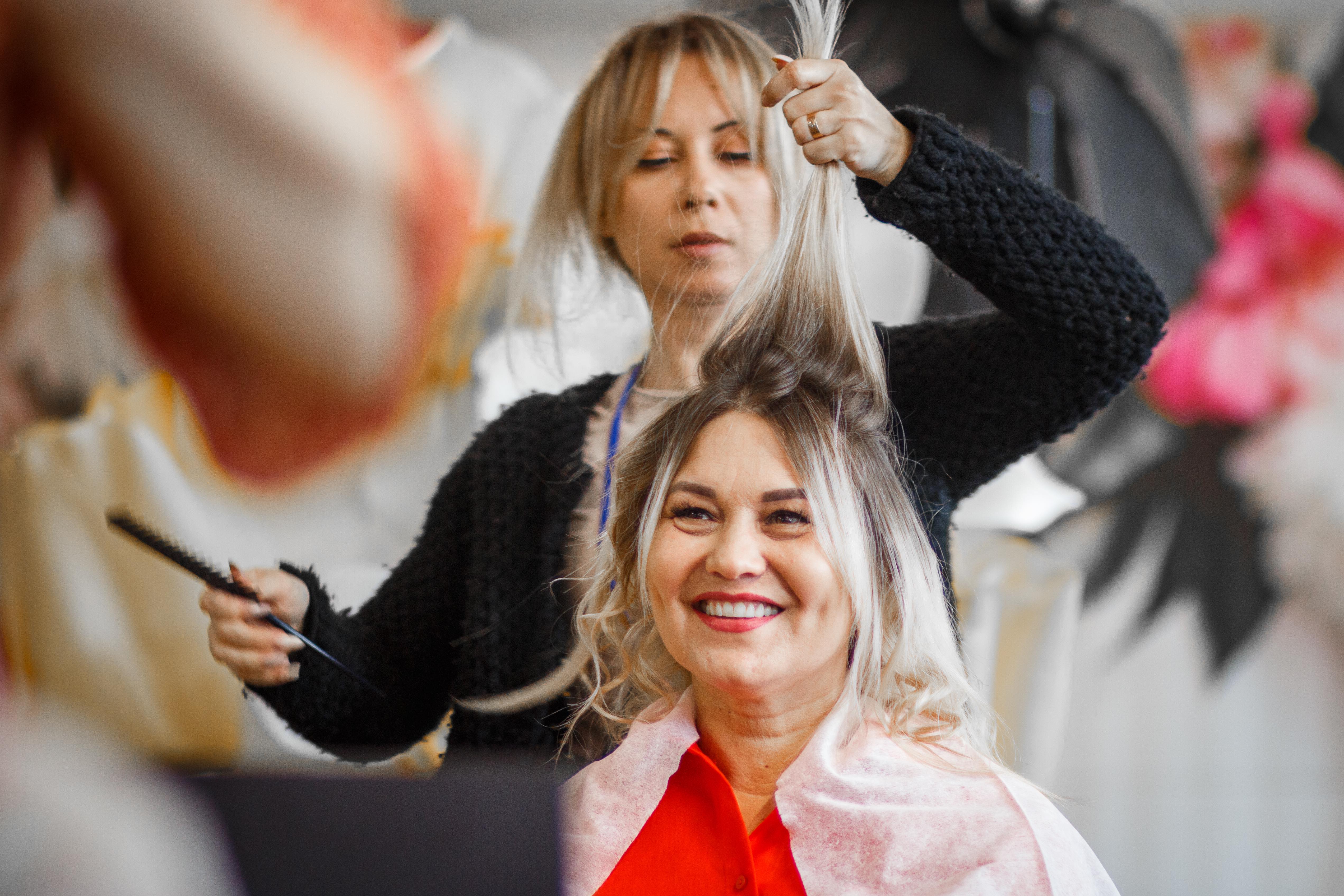 "These women went through difficult experiences straight from war zone and have no one to support them in Moldova," explains Denis Fetescu, Communitas Project Coordinator. He adds, "Their husbands are still in Ukraine. We want them to feel loved, needed, appreciated and special."
Diana smiles gratefully as the hairdresser weaved a circular, lengthened curl out of her dark long hair. She has not styled her hair in months. Since the war started, her focus has been on her two little girls, Daria and Anna. She did not have the time to think of herself.
"We must not forget that we are women, we bring love into this world. We should embrace and value ourselves. Mothers who devote themselves to children must remember that they are women first and foremost," shares Diana.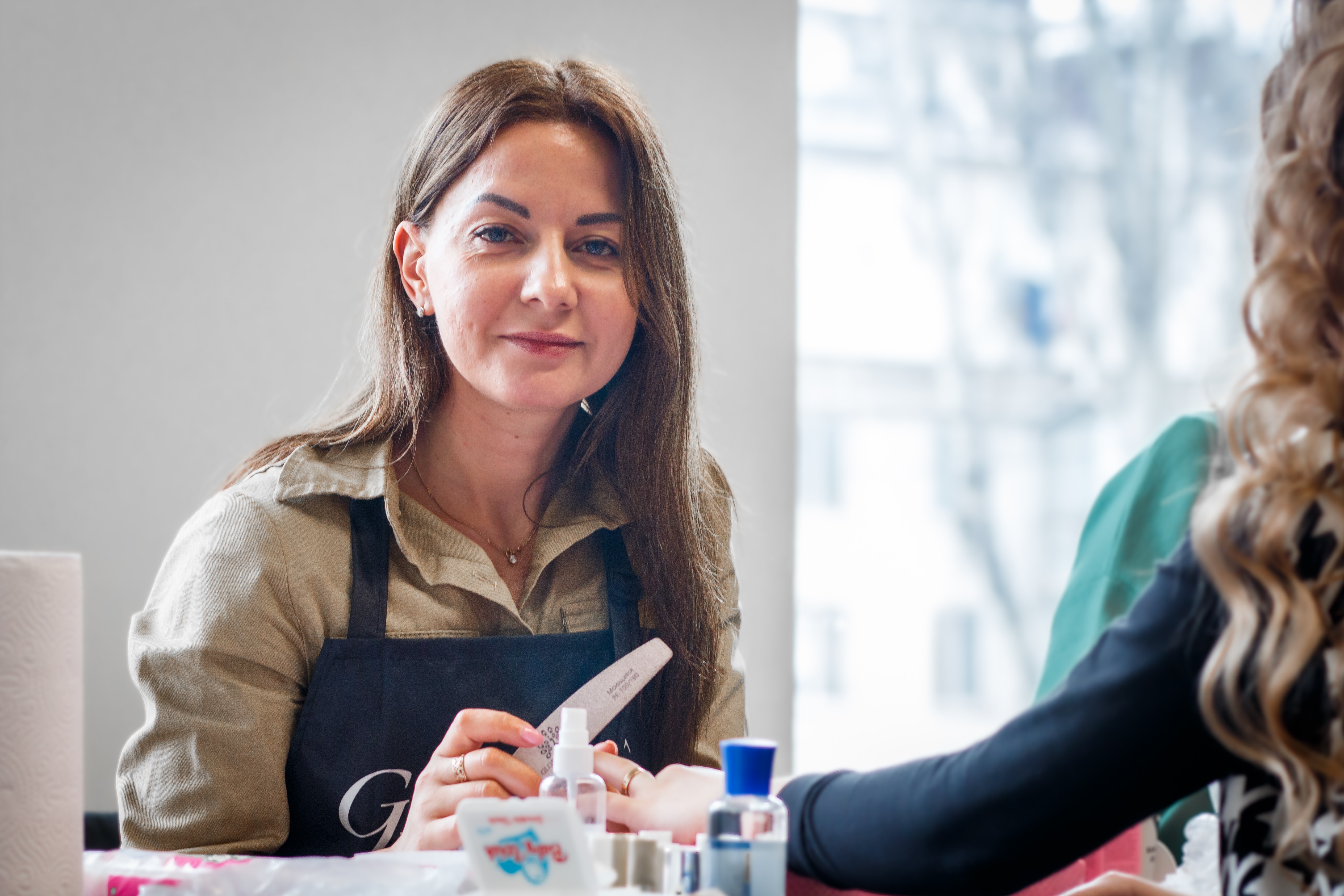 She continues, "We ought to open to the world and think about our well-being because taking care of children is important, but it is also imperative not to forget about our own identities."
Professional training encourages Ukrainian women to be financially secure
In addition to providing psychosocial support, Communitas' program includes vocational skills training for Ukrainian women.
"Along with World Vision, we provide 18 manicure sessions. Each lesson lasts four hours and combines theory and practice," explains Fetescu. At the completion of the training, women are given a certificate as well as the necessary equipment such as lamps and nail kits.
It is a start-up that will provide long-term financial security for the women. It will allow them to work as a qualified manicurists while running their own small business.
He added, "It is a start-up that will provide long-term financial security for the women. It will allow them to work as a qualified manicurists while running their own small business."
Anastasia works meticulously, gently applying blue nail polish. She fled to Moldova a few months ago leaving her life in Mykolaiv, southern Ukraine. Since arriving in Moldova, the woman has had difficulties finding a job. The language barrier appears to be a hurdle.
She began her professional training with Communitas in mid-February 2023. Anastasia is now providing professional manicure services and already has her first customers.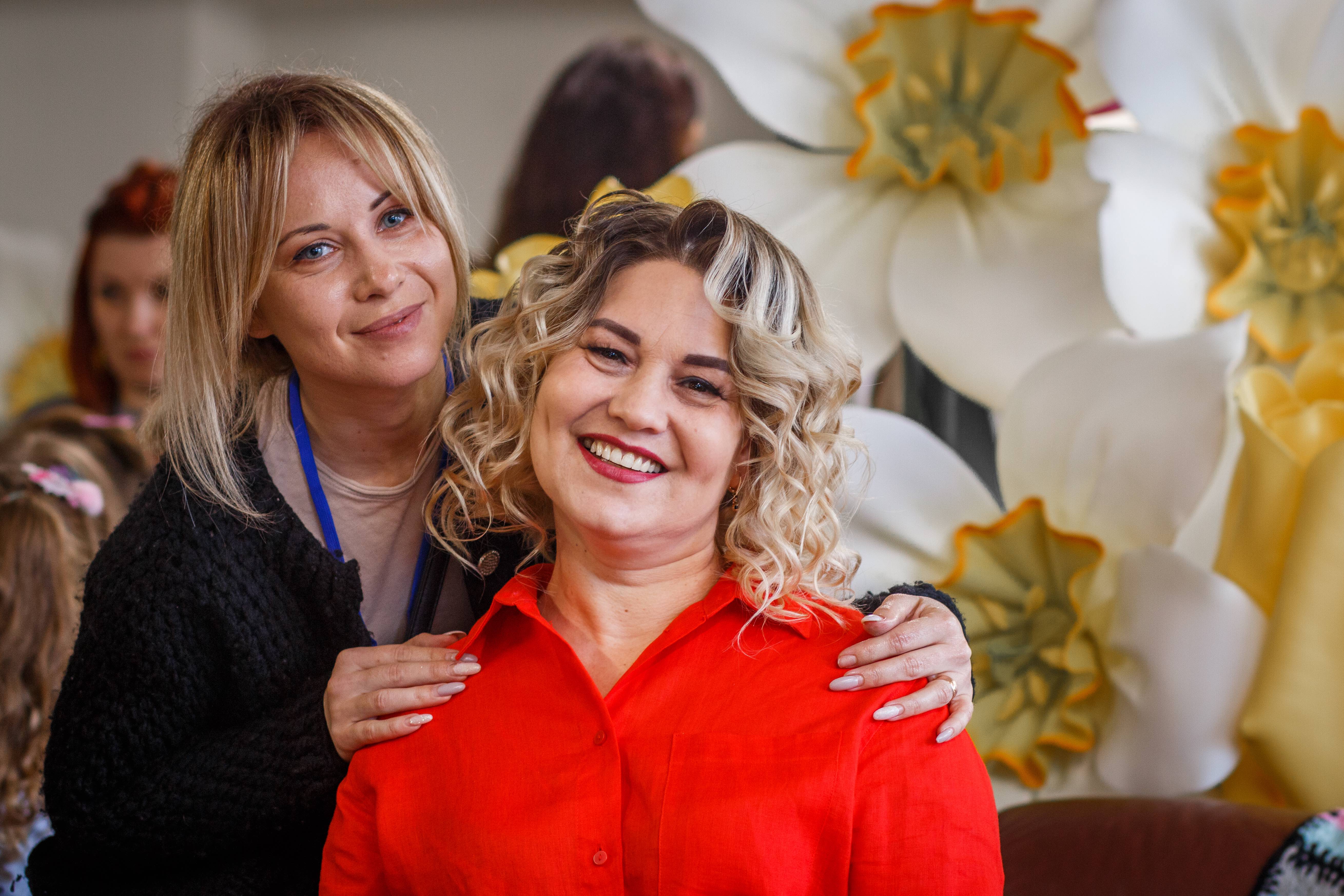 "Following this training, I gained new skills. I am now my own manager. I can make as many appointments as I like during the day. This job provides me with the freedom, excitement, and dignity I need to earn my own money," shares Anastasia.
"These courses enable them to quickly retrain in another career field that does not require them to speak Romanian. Therefore, they can easily integrate into society. They overcome psychosocial challenges by being socially connected daily," says Fetescu.
He continues, "The qualifications Ukrainian women receive during their training are internationally recognized. They can apply the skills and knowledge they gained anywhere in the world. A job like this can be done anywhere."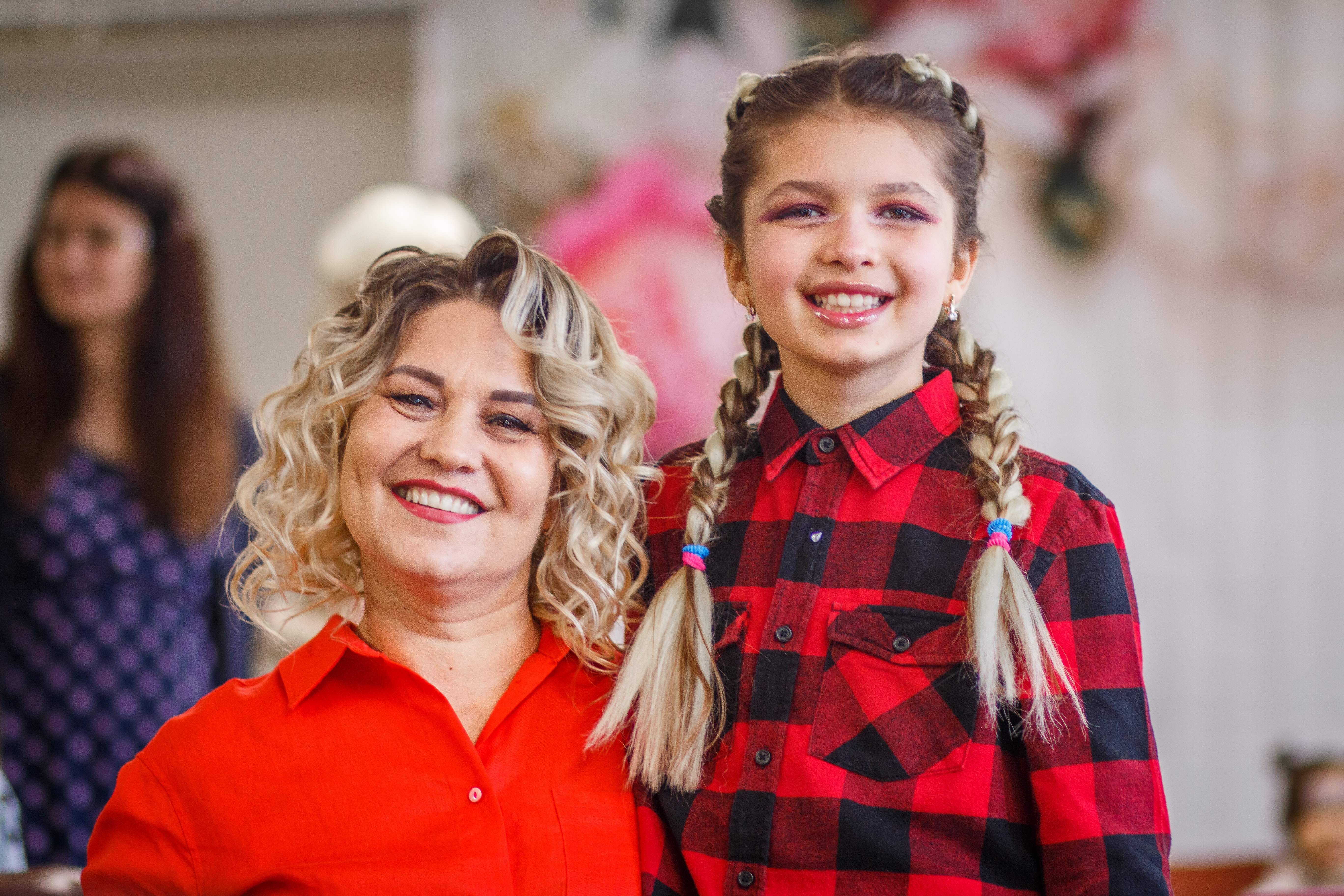 Women socialize with one another in the bright hall, crammed with hairdressers, make-up artists, and manicurists, exchanging their life stories. Soothing music fills the large room. Even if only for a few hours, they seem to forget their current struggles. They spend the day enjoying life as it is.
To date, World Vision has reached more than 270,000 women from Ukraine and host communities in Moldova, Georgia, and Romania. They receive protection, mental health and psychosocial support services, cash and vouchers, shelter, and food security.
In Moldova, World Vision has supported more than 600,000 Ukrainian refugees and host families, in collaboration with the World Food Programme and five local partners such as Communitas, Step by Step, Ave Copiii, Food Bank and Help Age.
Watch Video: Celebrating the power and inspiration of Ukrainian women
Story by Laurentia Jora, Communications Officer I Photos by Eugene Combo and Chris Lete/World Vision