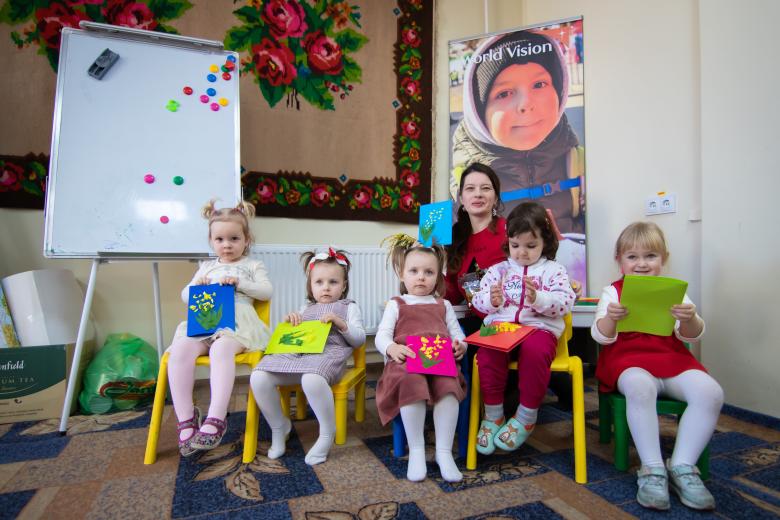 In the midst of war, Ukrainian women are stronger than ever: "We won't put our lives on hold"
Friday, March 10, 2023
"Sometimes it is difficult to get up in the morning. But we cannot put our lives on hold. We still need to be a source of motivation and inspiration for our children," said Olena, a Ukrainian mother of four, who came from Odessa Oblast to Moldova in March 2022.
To date, there are more than 8 million refugees from Ukraine recorded across Europe. Military recruitment prevents most Ukrainian men between 18 and 60 from leaving the country. The vast majority of those who have crossed the border are mothers and children.
For women like Olena, the war has brought upcoming roles to them. "I left Ukraine because of my family. I was afraid of their safety. My son was only four months old. My youngest daughter was three," shared Olena.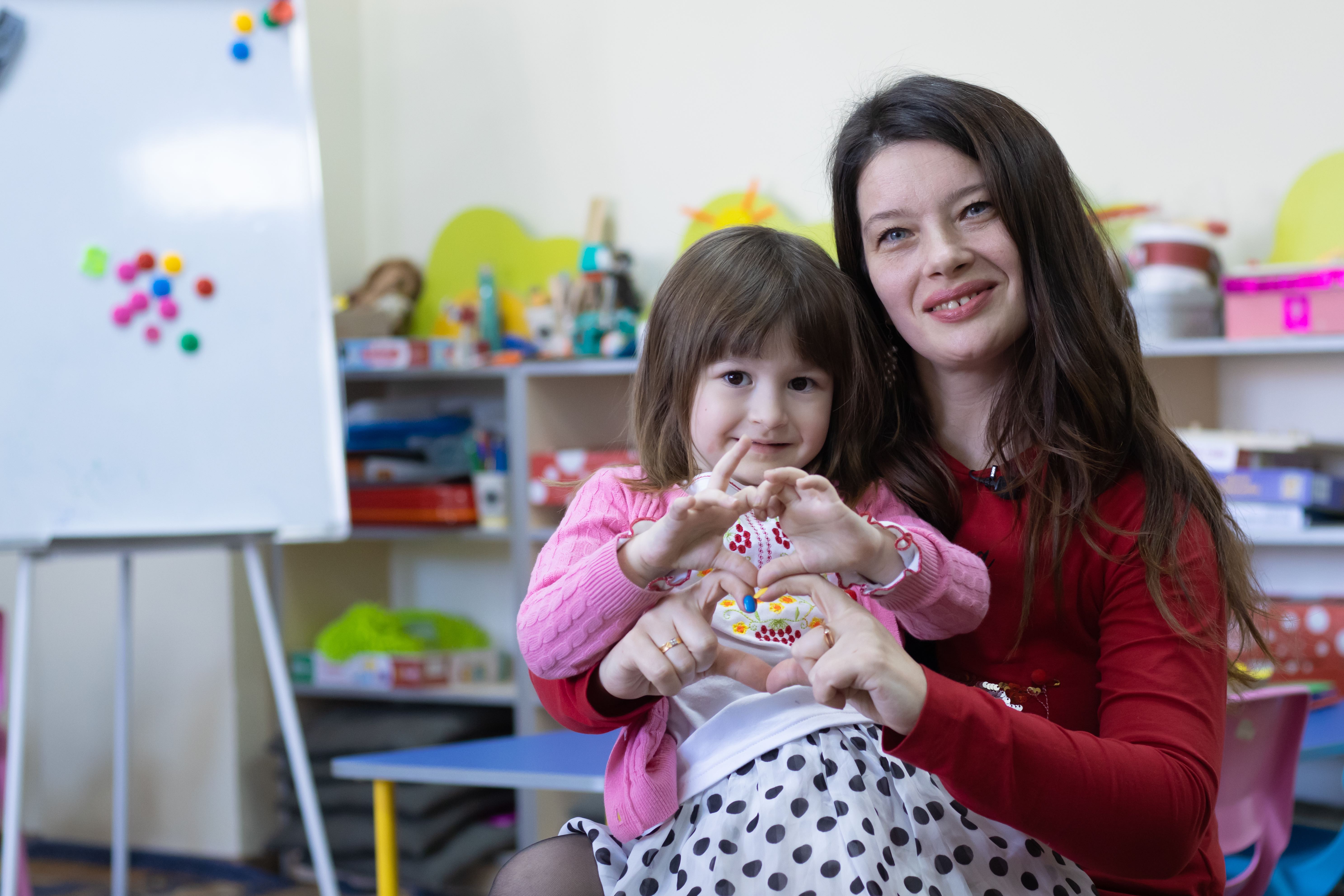 She still recalls how her four-year-old baby Alice would wake up in the middle of the night crying. The shrill-sounding alarms caused her nightmares. "The first month when I arrived in Moldova was tough. I was unfreezing my feelings and frustrations," Olena said.
She continued, "I looked forward to returning home every day and hoped that tomorrow would be the day. A year on, I am still here hoping."
Even during these challenges, this strong woman persevered singlehandedly supporting not only her own children but children of other Ukrainian mothers as a teacher at a toddler daycare facility in Chisinau for more than six months.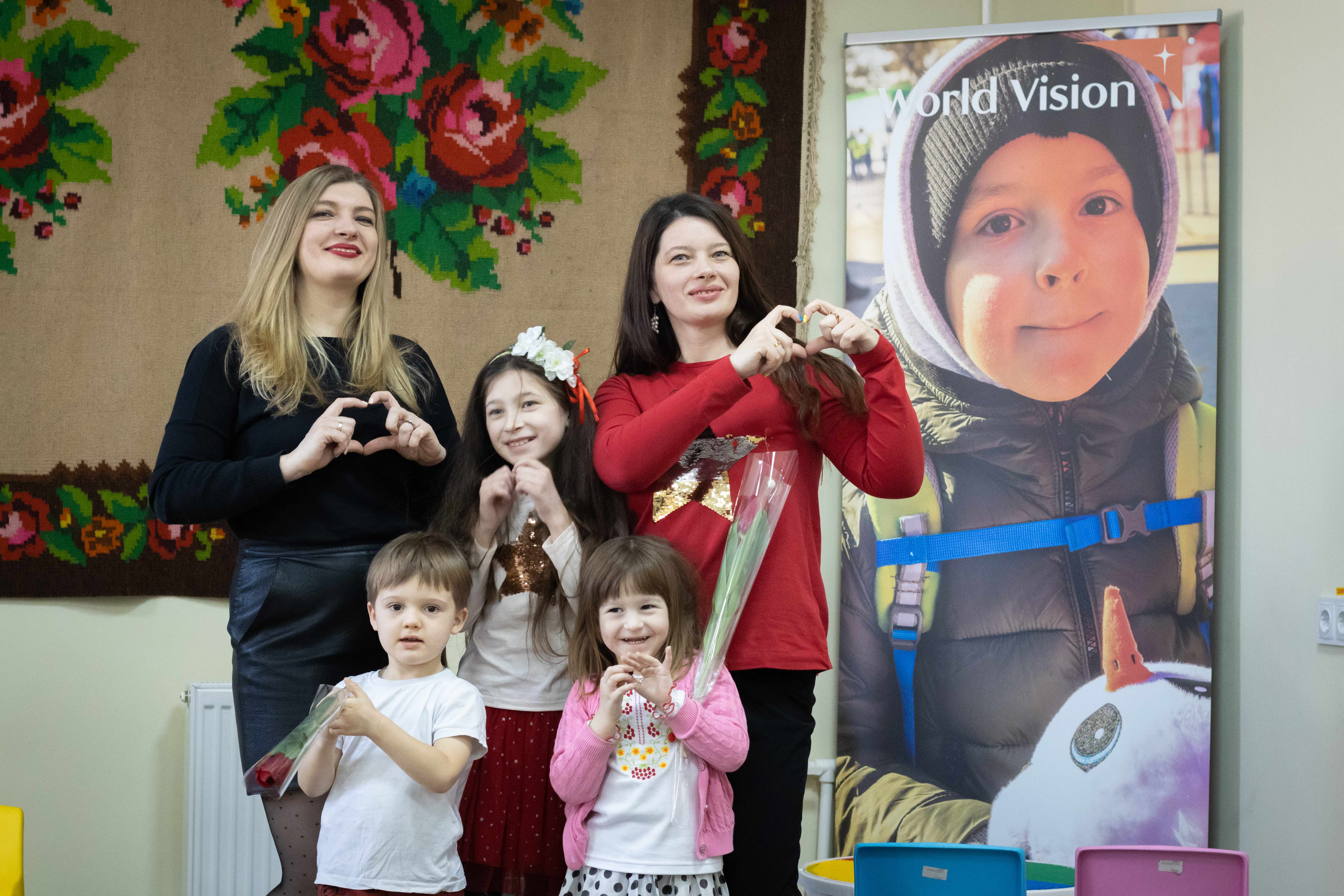 The center is run by Step by Step, World Vision's local partner, with the support of World Vision Korea.
"We are a large, united Ukrainian community"
In the bright, spacious room, children enter one by one, with sleepy faces. Amaliya, 3, drops her pink jacket and runs to give Olena a bear hug. The educator gathers the kids in a small circle and recounts a short story.
Her tone is both ecstatic and light-hearted. Zlata, 3, is captivated by a dazzling toy perched on a white pole. After three minutes, the infants cannot stay still on the floor. They are too enthusiastic, whirling around the colorful room.
Every woman is an inspiration. I believe the world will become stronger and more powerful if women realize that everything is possible. The power is within us.
Olena begins dancing as she plays a joyful song in English. Children's interest is immediately peaked. They closely mimic the teacher's moves. "Kids' smiles and blissful eyes inspire me to do my job every day," shares Olena.
She adds, "We are a large, united Ukrainian community. Having facilities like these helps infants build a sense of belonging and safety. We provide the ideal ambience of love and care so that they can develop emotionally and cognitively."
Women supporting women
Olena has been communicating a lot with Ukrainian mothers who bring their children to the Step-by-Step daycare facility. The women had suffered a lot of stress over the previous few months, she realized.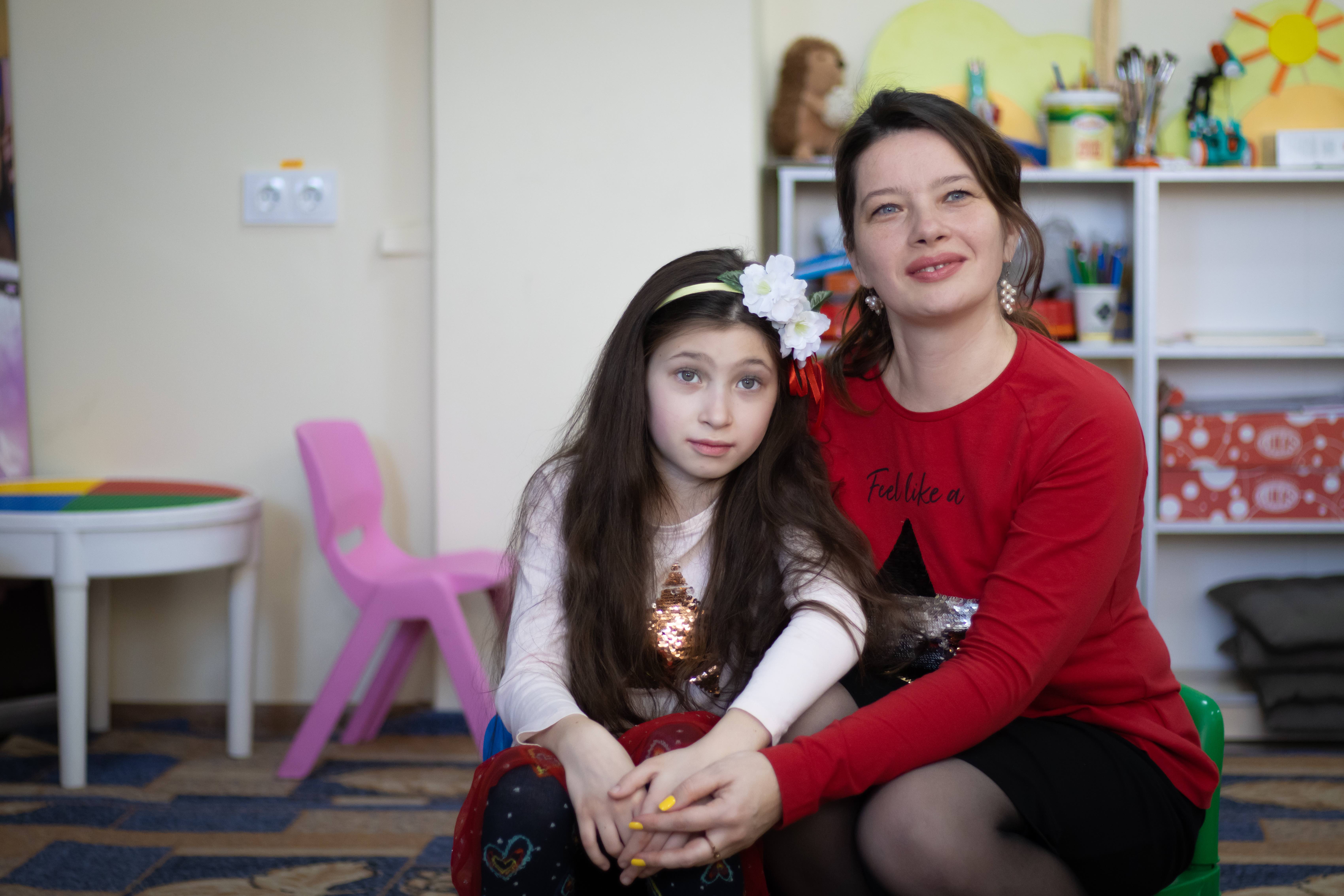 "They should know how to identify and deal with stressors. One way is to express your feelings," said Olena. She added, "I advise them to take a piece of paper and to write, or to draw what they are feeling. Whenever the mom is stressed, her child experiences a double stress."
Every week, Kate and her 2-year-old son Akim come to the facility. She is grateful that she can talk to other mothers who have experienced similar struggles, sharing her perspective. "We adore our teacher. She is extraordinarily gifted and an example for the women and children in this community," Kate remarked.
"When I come to work, I feel that my life is carrying on despite the challenges. I feel that I am not alone," said Olena.  She is a woman first and foremost before being a mother, educator, wife, sister, leader, and friend. Her role inspires her to strive even harder. "For my children, I want to set a good example and show them that I play multiple roles," said Olena.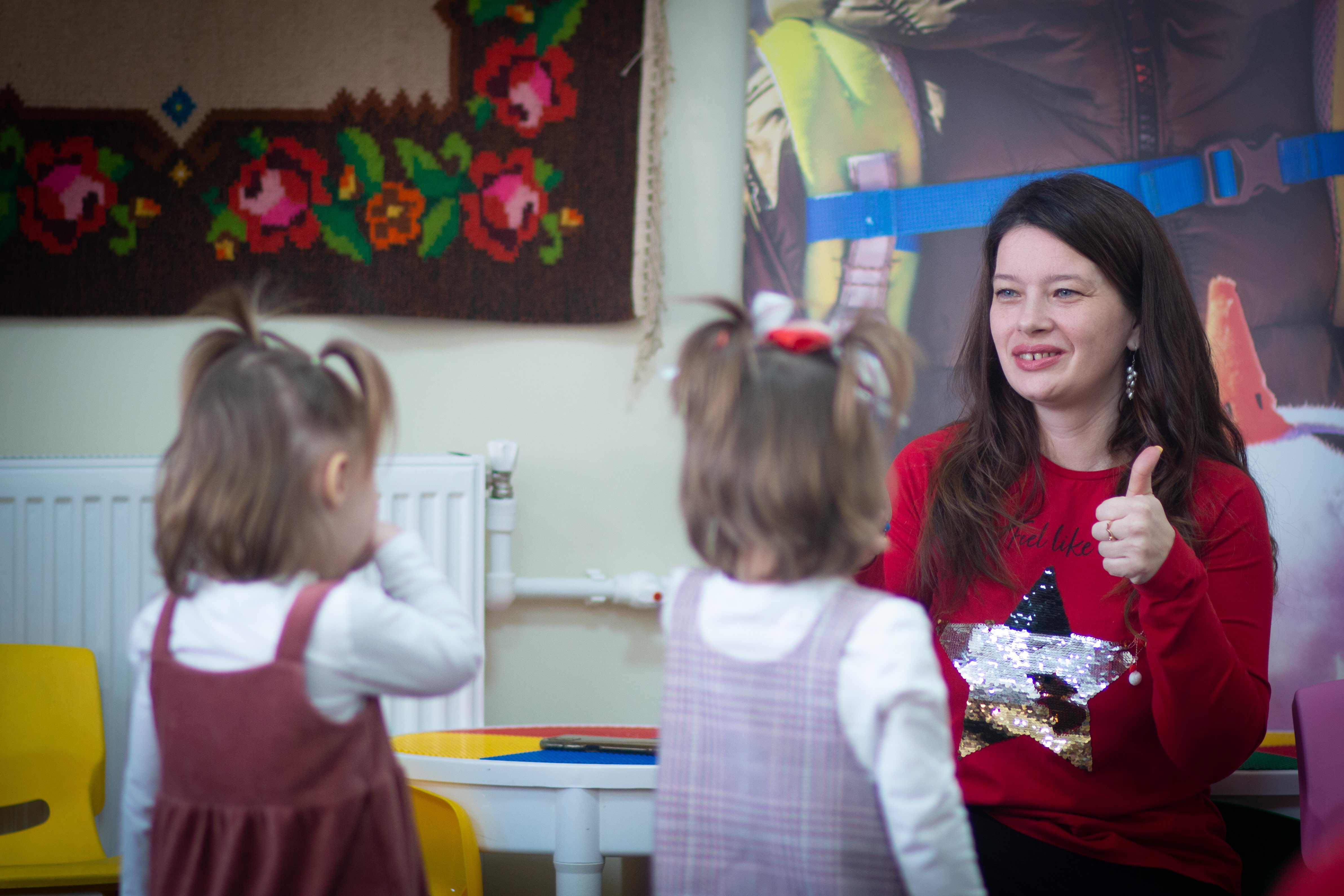 She added, "Every woman is an inspiration. I believe the world will become stronger and more powerful if women realize that everything is possible. The power is within us."
Addressing the Ukrainian mothers, Olena concluded, "We can choose how we want to live. Adapt your schedule. Ensure your own wellbeing. Taking care of oneself is the only way to be able to serve others."
Overall, World Vision has supported more than 270,000 women in Ukraine and hosting countries like Romania, Moldova, and Georgia, providing protection, cash-for-work programs, shelter, food and psychosocial support.
Story by Laurentia Jora, Communications Officer I Photos by Eugene Combo and Chris Lete/WorldVision