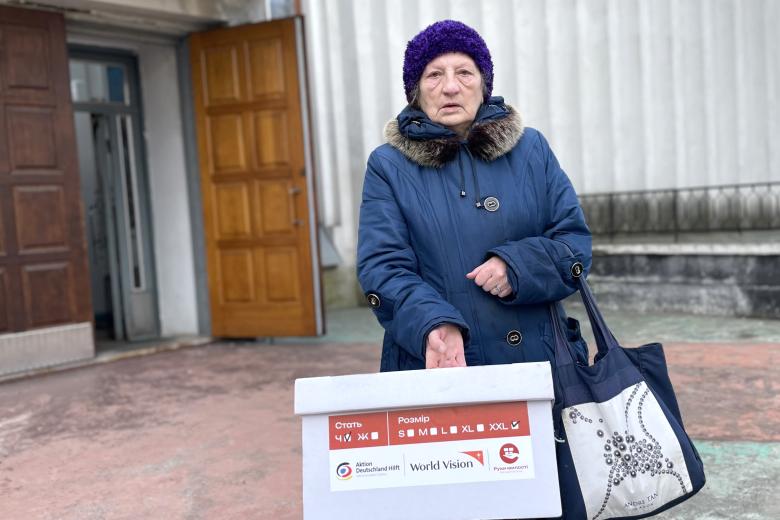 Over 31,000 people provided with cash assistance and winter kits for Ukraine's cold seasons
Wednesday, March 29, 2023
Even as the spring season is here, the internally displaced people are in huge demand of warm clothes. World Vision's partner Arms of Mercy continues to provide the most vulnerable with winterization kits to help them cope with the cold.
"I had everything I needed for a comfortable life. I had my own house and a job. I was living well until the war broke out. I left and have not lived in Severodonetsk for a year," says 73-year-old Lidiya.
The woman had to flee her hometown, which is in the eastern part of Ukraine. Even after a year of the crisis in Ukraine, she still cries remembering the first days as the war started. "To be honest, after what I have been through and saw in Severodonetsk, I could not sleep for almost two weeks," shares Lidiya.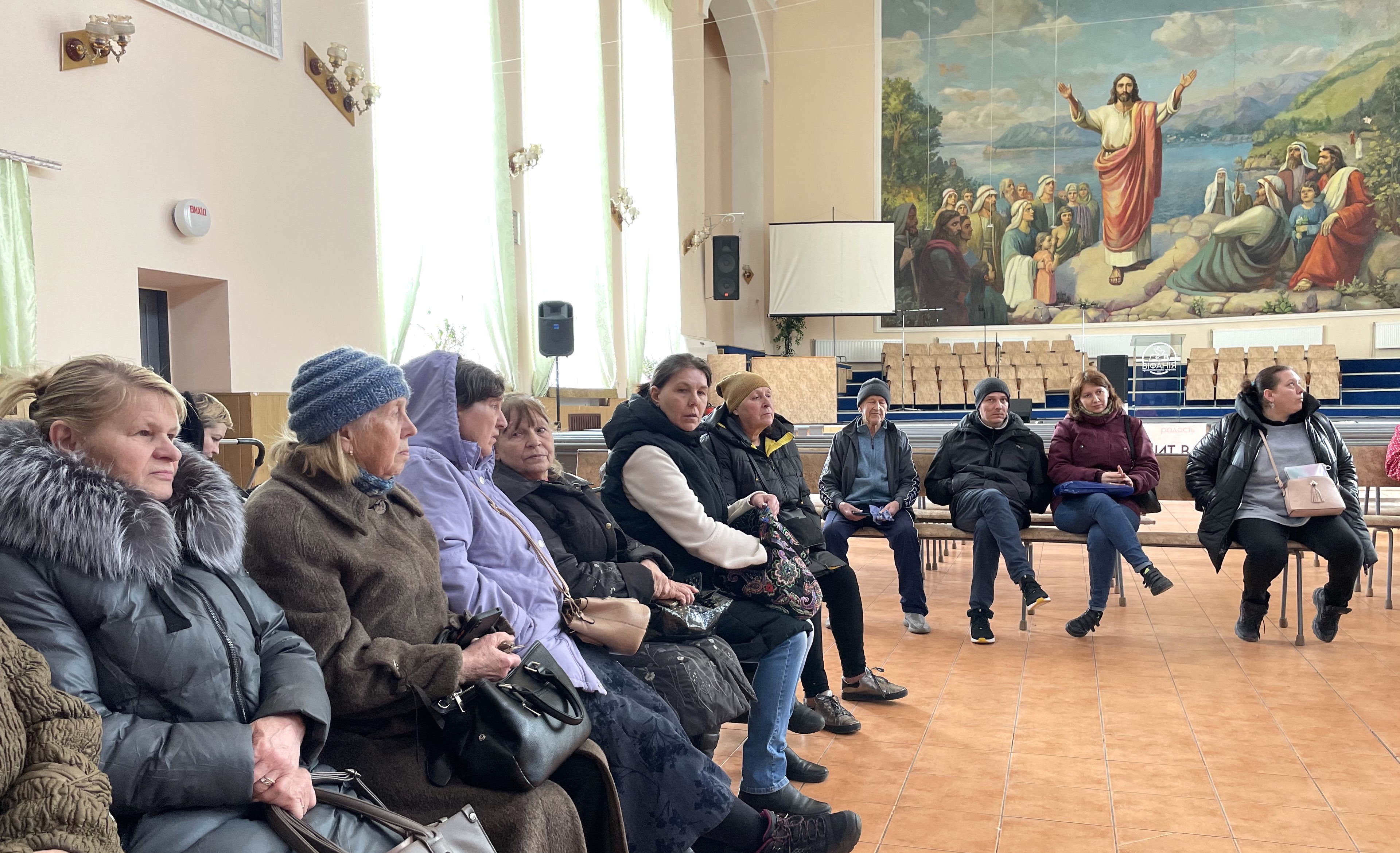 Lidiya is one of more than five million people who were internally displaced in Ukraine who, unfortunately, cannot provide herself with clothes, food or anything else important for comfort living.
According to the UNOCHA report, 5.4 million are internally displaced out of the 17.7 million in dire need of humanitarian assistance. Over eight million Ukrainians fled the country to neighboring countries like Moldova, Romania and Poland, among many others.
In October 2022 World Vision, through its local partner Arms of Mercy (AOM) and funding from Aktion Deutschland Hilft, a Germany Relief Coalition, started OBIGRIY ("Warm Me Up") Project.
These people need help. These things will be used for more than one year. Most people can't afford to buy it because they have bills to pay.
The main objective of this project is to promote a more people-centered, warm, safe, and dignified living conditions of 39,100 people during the winter season all the way to springtime in the most vulnerable communities in Eastern Ukraine. 
"We distributed more than 100 winterization kits. We do not just reach out to the internally displaced persons, but also those with disability and low-income families," explains Oleksadr Taraba, who works as Arms of Mercy's coordinator of distribution in Dnipro.
Oleksandr emphasized that in these kits, the people in need can receive all necessary things to survive the cold weather such as jacket, hat, blanket, slippers, socks and gloves.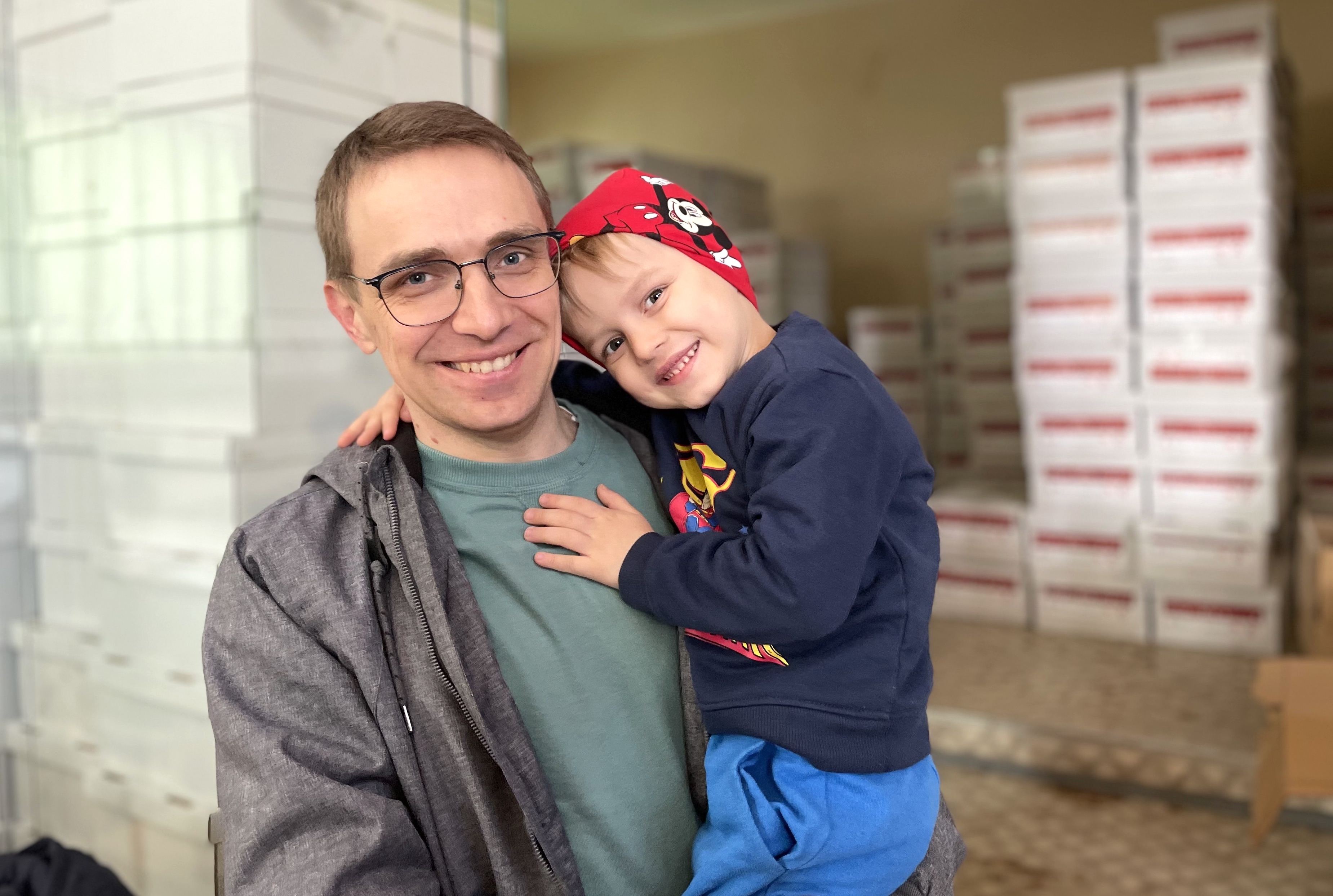 "These people need help. These things will be used for more than one year. Most people can't afford to buy it because they have bills to pay, for example. You cannot imagine how happy they were because they have never received such help before. They could receive food kits before, but not clothes," tells Oleksandr.
"The special name of the project OBIGRIY (Warm Me Up) speaks for itself. The main idea was to make people warm both physically and emotionally. Frankly speaking, when we reached first 850 people in need, I felt as I personally won a lottery," shares Iryna Chernysh, who leads this project from World Vision.
People who received this help do not hold back their emotions and express their gratitude. "I am very grateful to World Vision and Arms of Mercy! My son did not have any warm jacket. I am happy that you did not leave us alone," adds Lidiya.
A year on, World Vision was able to support over 650,000 people affected by the Ukraine crisis, more than 412,000 are from Ukraine.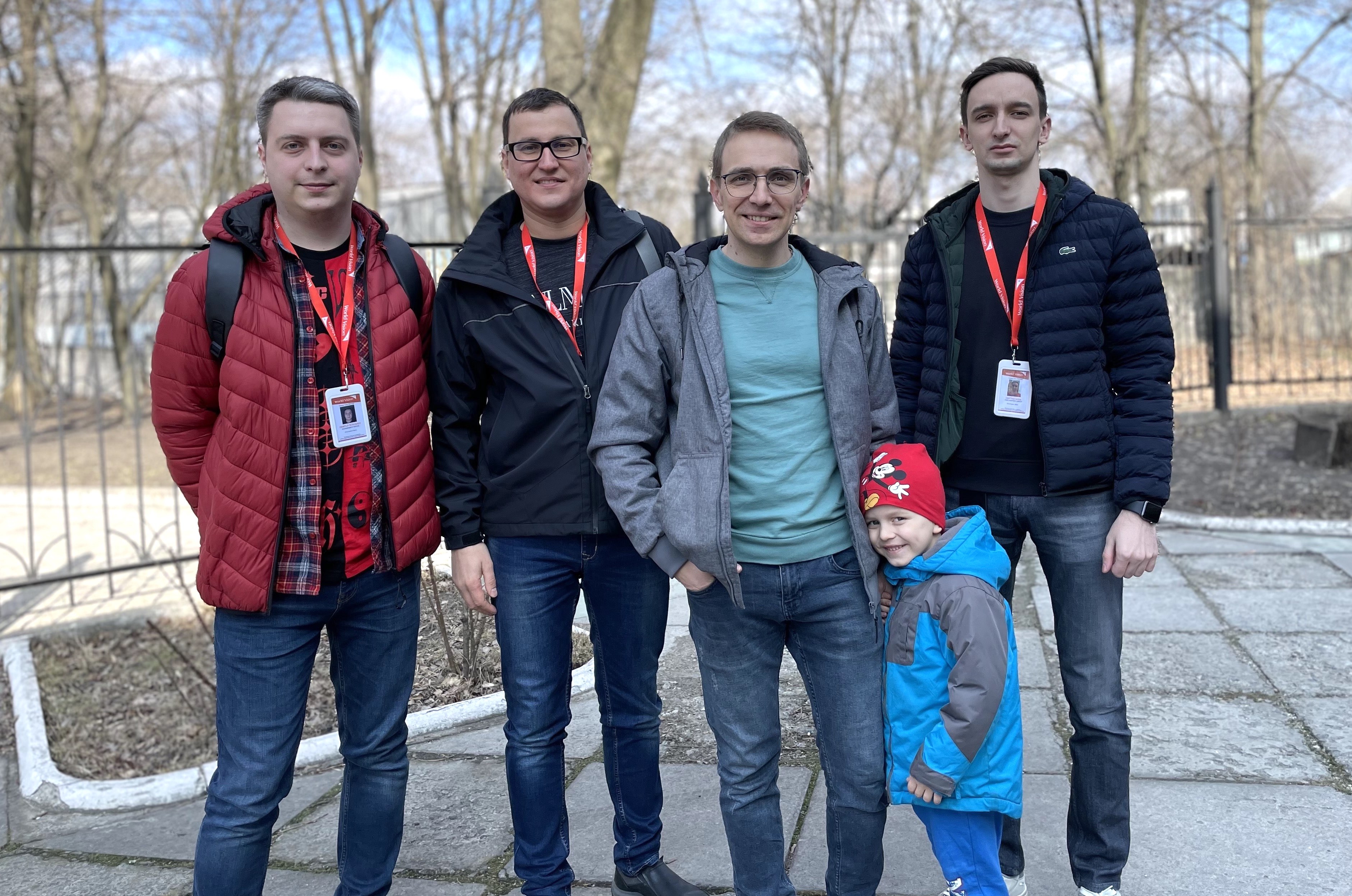 Story and photos by Oleksandra Shapkina, Communications Officer