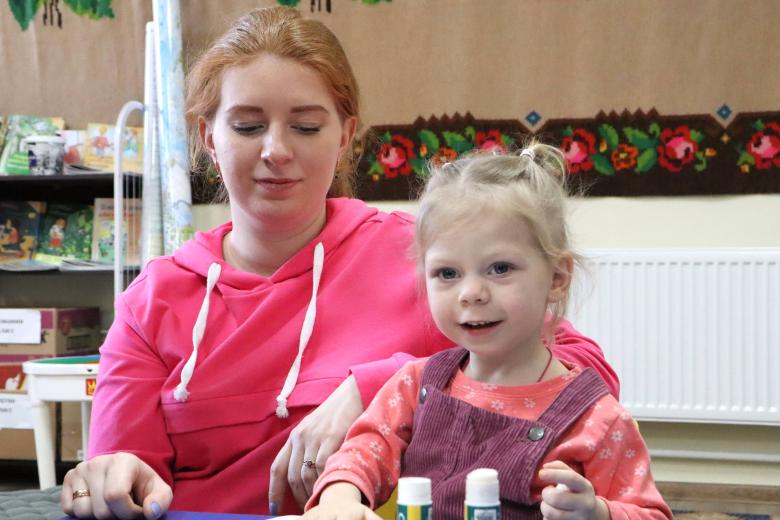 Pregnancy, motherhood, war, and bravery: Kateryna's journey from Ukraine to Moldova
Monday, March 6, 2023
When the first missile attacks jolted the city of Zaporizhzhia in southeast Ukraine in October 2022, Kateryna was three months along in her pregnancy. In that cold October day, her family lost what she remembers as "a normal life".
After the first air-raid alarms sounded over the city, she and her husband had to improvise a new bedroom in the hallway of their living flat. They placed some mattresses in the cramped corridor, staying there throughout the freezing nights. The hallway was "the least dangerous place in the building," she said.
"During each alert, my husband would shield me and my two-year-old daughter Diana, with his entire body as an act of protection. There was the dreadful sound of the explosives coming, and then, in a matter of seconds, I would see ruins of where a home was once", she added.
As a result of the attacks, numerous buildings in the area where they lived kept collapsing. Kateryna said it was impossible to predict which living-flat would be destroyed next. After spending days and nights in the shelter, she decided to board the next train out of Ukraine with no idea what would come next.
"The most difficult 24 hours of travel in my life"
"In a matter of hours, I grabbed a bag and packed some clothes for my baby. Everything happened spontaneously," said Kateryna. With a hint of sadness visible in her deep blue eyes, she shared, "As much as I hated to leave my country, there was nothing I could do because it was too dangerous to stay. If something happened to my baby, I would not forgive myself."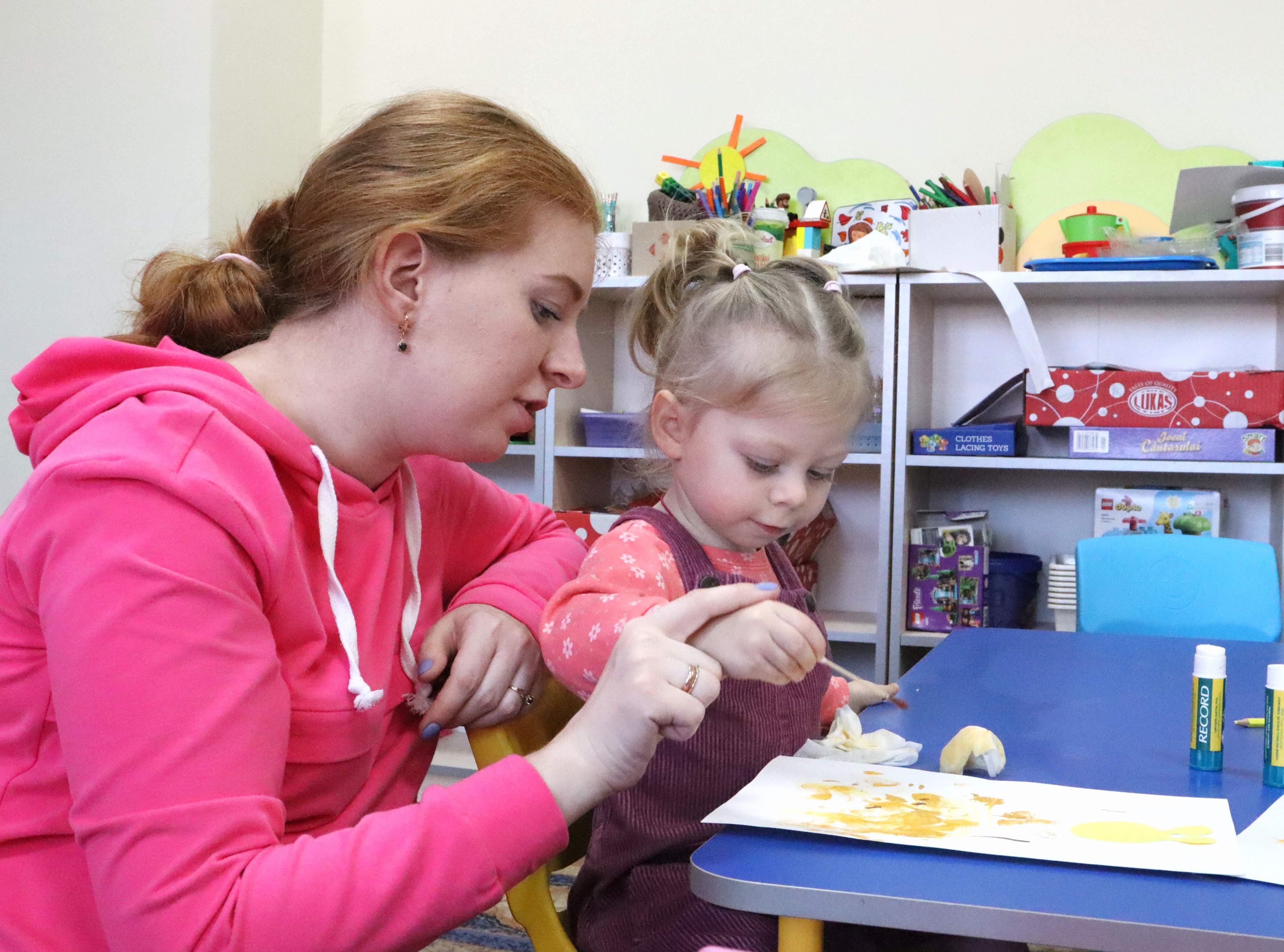 Early in the next morning, Kateryna walked towards the busy railway station in Zaporizhzhia, while holding her baby in one hand and a small suitcase in the other. She nervously glanced at the schedule board and suddenly recognized her destination – "Odessa", written with small white letters. Before walking to the platform and clumsily stepping into the train cabin, she hugged her husband.
Diana, her daughter, waved impatiently goodbye to her father as Kateryna turned to stare at her husband with a drawn-out expression through the window. "I took the train from Zaporizhzhia to Odessa and the bus from Odessa to Moldova. It was a 24-hour journey and the most difficult I have traveled in my life," she said.
New difficulties in Moldova
Kateryna settled in Chisinau once she reached Moldova. With no one by her side, she suddenly had to take care of everything, including the house, the proper development of her child, pregnancy, health, and managing finances. The mother recalled, "It was difficult and scary. I was alone, pregnant and with a baby by my side in a foreign country".
The biggest challenge she is facing right now is financial, since living cost in Moldova is high. The economy of Moldova, one of Europe's poorest countries, is being hit hard by the influx of refugees and the effects of the war. Nearly 15% of its exports have been halted due to the war, according to Moldova's Deputy Prime Minister and Foreign Minister, Nicu Popescu.
"We live off our savings. My husband occasionally sends us financial support, but right now it's more important to save money and spend less," emphasized Kateryna. A second issue she faced was finding a day care facility, where her daughter could develop both her cognitive and social skills. Her 2-year-old misses her dad and is socially isolated.
"Diana misses her father and grandma. One day she leaned out the window and tapped on the glass shouting "Papa, papa!", calling her father. I tell her that her dad is home with Masha, her favorite cartoon character, working, and soon we will be reunited," the woman said.
She added, "I remember her telling me once she felt like she did not have anyone, nor her father, nor her grandparents. I never saw her like that. All the mood swings appeared when we came to Moldova."
I can interact with other Ukrainian parents, and we support each other like a big community, from mother to mother, we're used to sharing our experiences and discussing our challenges, while our kids are playing.
Overcoming challenges together
After a few weeks in Chisinau, Kateryna discovered a childcare facility for toddlers managed by World Vision's local partner Step by Step, supported by World Vision Korea. From Tuesday to Friday, Diana plays with other kids her age here and participates in the activities organized by the center.
After almost three months joining the activities, Kateryna noticed the transformation in her daughter's and her own mental well-being. "Parents often tell me about the positive changes they notice in their kids. They become more open and calmer," highlighted Olena Melnyk, child facilitator at the center who is from Odessa Oblast, Ukraine.
"I can interact with other Ukrainian parents, and we support each other like a big community, from mother to mother, we're used to sharing our experiences and discussing our challenges, while our kids are playing," said Kateryna. She added, "When I come here, I feel a real boost of energy and support, which is helping me getting used to this new life."
Children need a sense of community
Having taught small children, aged one to seven, Olena Melnyk shared that one of the primary needs of a child is being surrounded by a loving and nurturing community, besides their families. "In this way, they feel safe.  This is what we do here. We give them a sense of community, a peaceful and warm place where they can develop cognitively and emotionally," highlighted the facilitator.
She continued, "It is essential to feel that you are not alone in such difficult times. World Vision provides substantial support. There are a lot of moms with similar problems, like a dearth of communication and moral support, lack of warm clothes for their children."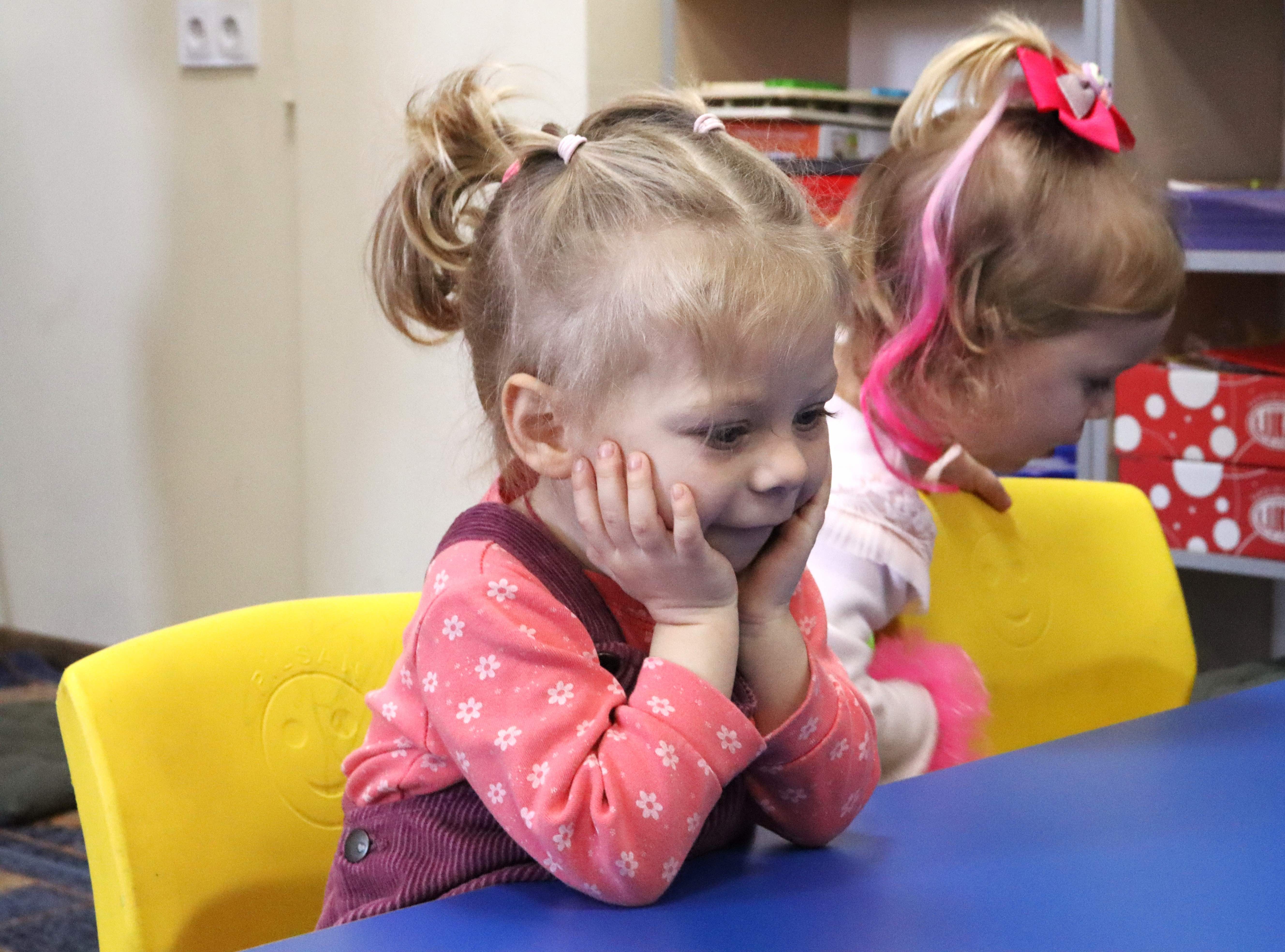 Melnyk added, "It is critical to respond to their needs. This is what World Vision does: identifies, and responds to children and mothers in need, supplying kids with winter jackets, organizing child-friendly spaces, activities for the small ones, and supporting parents."
"Zaporizhzhia is no longer the place to raise your children"
Despite the daunting challenges, Kateryna is grateful she was able to leave war-torn Ukraine. She will give birth to her second child in Moldova, a safe place. Her husband is hundreds of miles away, but she is confident that her children will have better lives here, free from bombings, air raids, or dreadful threats.
"Every day, my husband sends me pictures and videos of the damaged buildings in our hometown. He is thankful that we left the city that morning in October," said Kateryna. "Painfully, Zaporizhzhia is no longer the place to raise your children," she added, with an expression of deep sorrow on her face.
Like Kateryna, there are thousands of mothers in Ukraine who have undergone unimaginable sufferings for the sake of their children while their husbands are left behind in the country – many are pregnant, exhausted, terrified.
The humanitarian work of World Vision has reached over 650,000 people in Ukraine, Romania, Moldova, and Georgia. Mothers and their kids benefit from protection, food and shelter assistance, mental health services, medical care, and education.
In Moldova, World Vision responded to the needs of 56,098 people in 32 districts, partnering with the World Food Programme, Communitas, Food Bank, Step by Step, HelpAge, and AVE Copiii.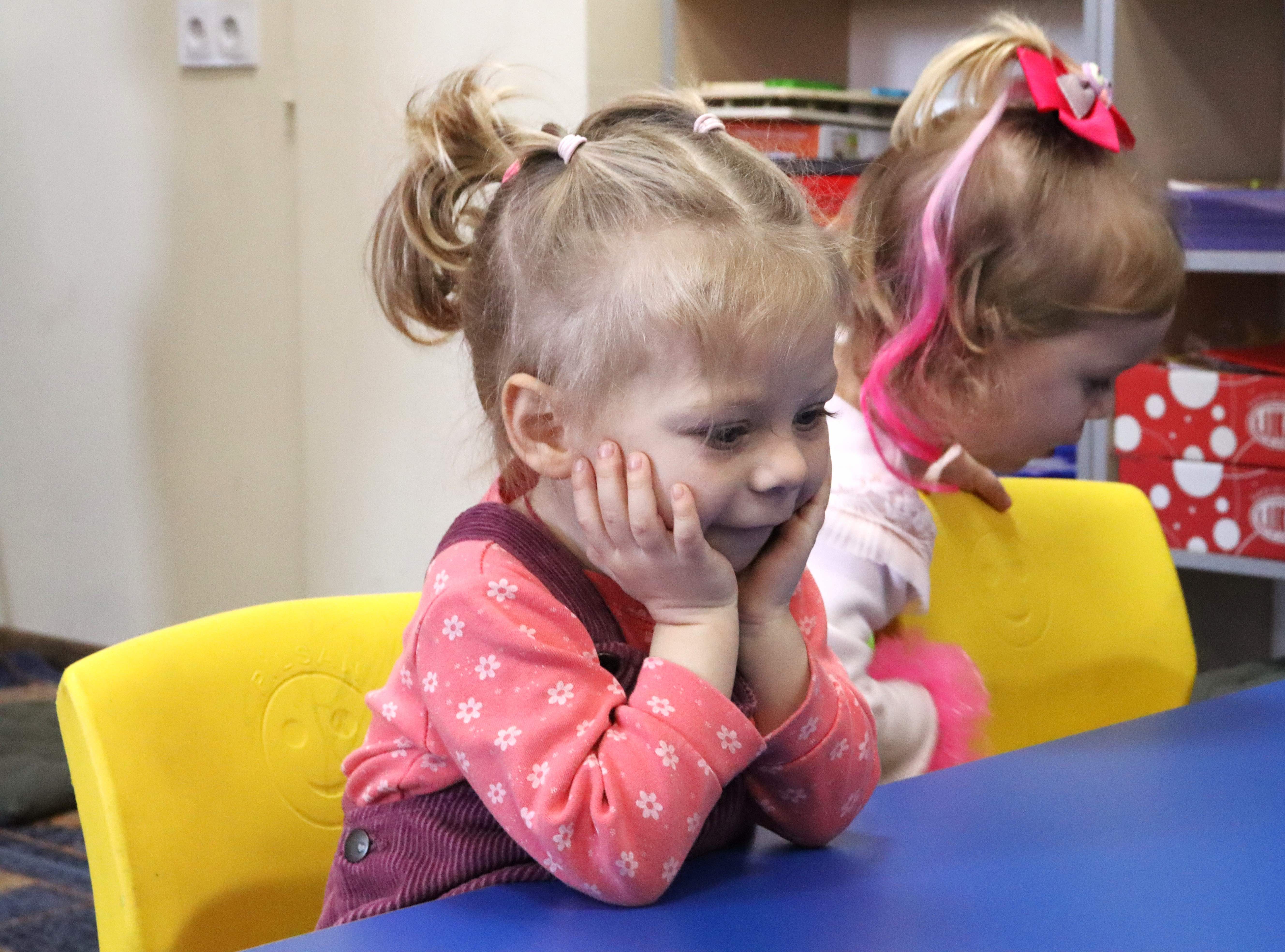 Story and photos by Laurentia Jora, Communications Officer