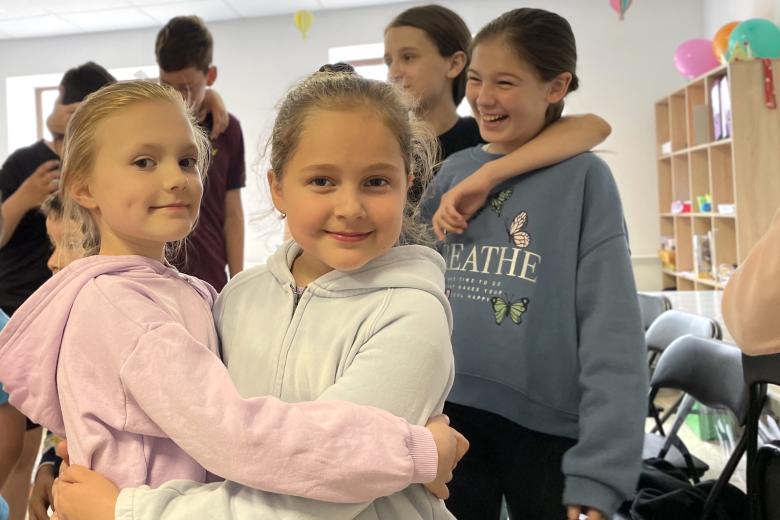 Sowing empathy, healing and resilience for Ukraine's children in the midst of war
Thursday, July 6, 2023
Children affected by the ongoing Ukraine crisis can find a safe place in the day care denters. World Vision's partner Arms of Mercy serve these children and become a source of hope, love, and healing.
"I really like what I do - helping children. I am already a mother of two children, and soon three. Motherhood means happiness is for me," explains Olena Andreeva, day care coordinator in Novoselytsa, Chernivtsi region.
Seven months pregnant, Olena serves children whose childhoods were interrupted by the conflict. Through games, fun activities, learning sessions, and bonding times, Olena and her team brought into their lives.
"At least 30 children visit our center at the same time and leave with a smile on their faces. It inspires and makes us glad," says Olena.
Most of them are internally displaced, having been uprooted from their homes since February 2022. Children around the neighborhood also come, most are going through difficult conditions.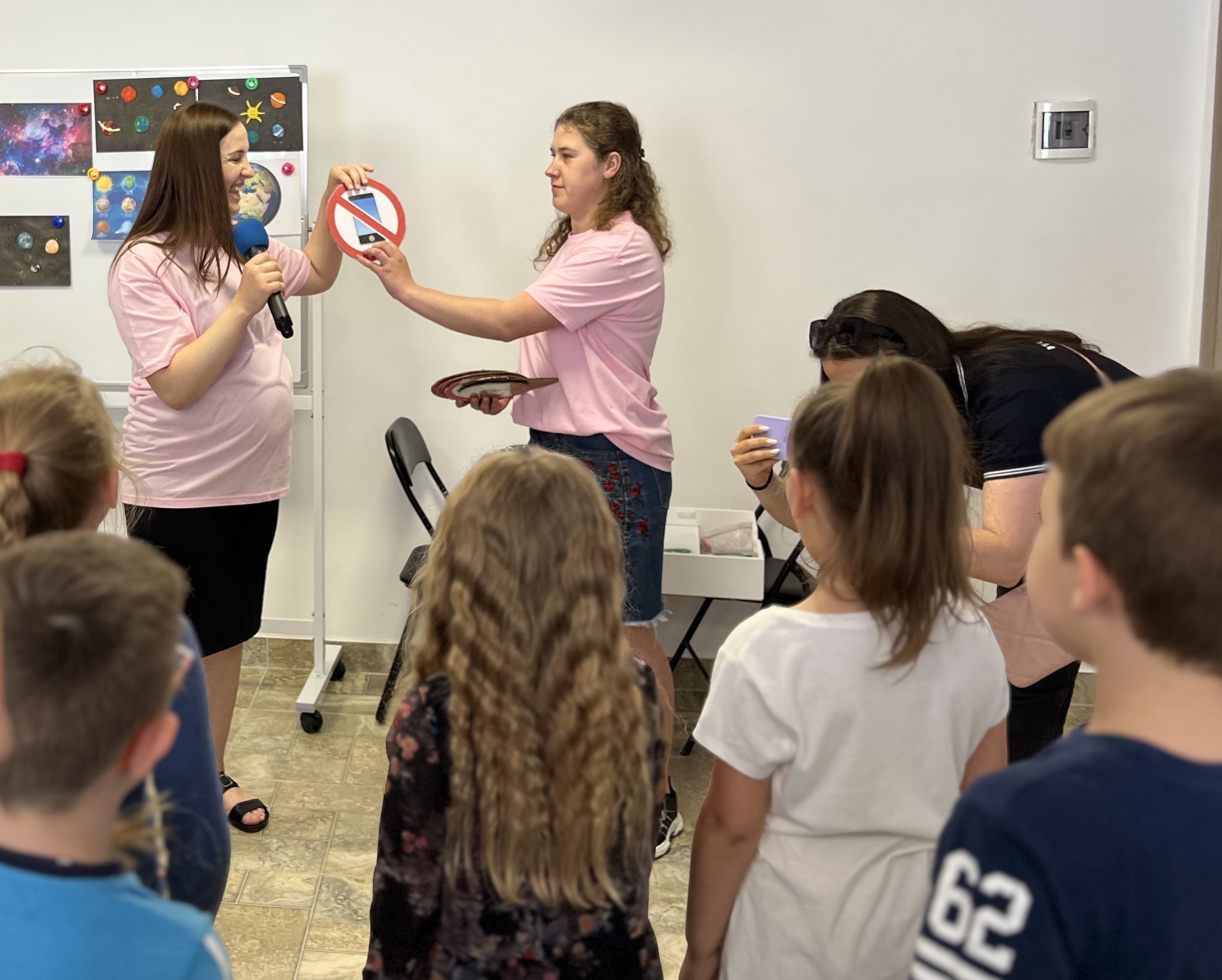 One such family, Olga Karpovych and her six-year-old grandson Marko, recently arrived from the city of Mariupol after a long and frightening journey when as the war forced them to leave their home.
"That's hard even to imagine. In just one day, our life changed and we found ourselves in a new reality. Leaving Mariupol was not an easy decision," shares Olga.
Olga said Marko's nights were filled with fear, often waking up to the echoes of his own screams. The loud and terrifying sounds of explosions left an indelible mark on this innocent boy.
In just one day, our life changed and found ourselves in a new reality. Leaving Mariupol was not an easy decision.
"Now his condition has improved here. He no longer hear explosions. But when there are thunderstorms, he gets agitated," adds Olga.
When the children first arrived at the center, many were withdrawn and hesitant to engage with others. But Olena's unwavering determination to help them heal and forge friendships is making a difference.
"Our main goal is to help them make friends and show our caring attitude, so they feel supported," explains Olena. Through Olena's approach, the children gradually opened up, formed connections with each other and found new friendships.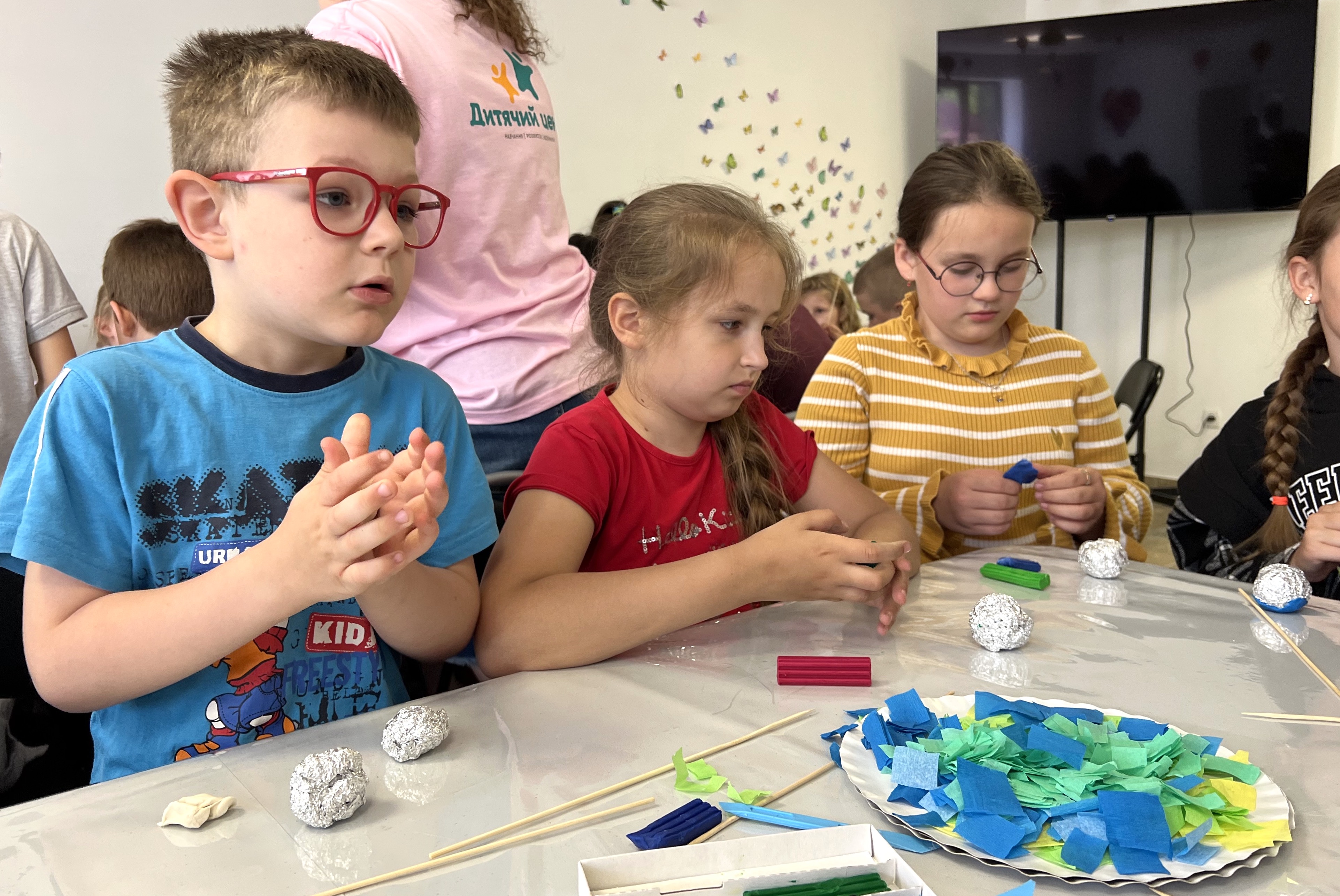 "This is our first day at the center. Marko is still getting used to the environment and to new people. I am sure that he will like it very much. I can see already how happy he is," adds Olga.
Olena and the day care center team expressed their gratitude to World Vision and partner Arms of Mercy (AoM) for establishing the center with the support from Australian Humanitarian Partnership (AHP) and the Department of Foreign Affairs and Trade (DFAT).
"I am glad everyone is focused on psychosocial support to people, especially children, and use games and activities to facilitate communication and strengthen emotional well-being. The facilitators create a safe and inclusive space where children can explore, connect and cultivate skills," shares Zhanna Novoseltseva, World Vision's Project Manager. 
Olena believed that the conflict had opened new doors to help those in need. It requires a genuine desire to support both children and adults in their journey toward healing and improved well-being.
"We are very grateful to Arms of Mercy and World Vision. I never thought it was possible to create something like this. We want this project to continue," says Olena.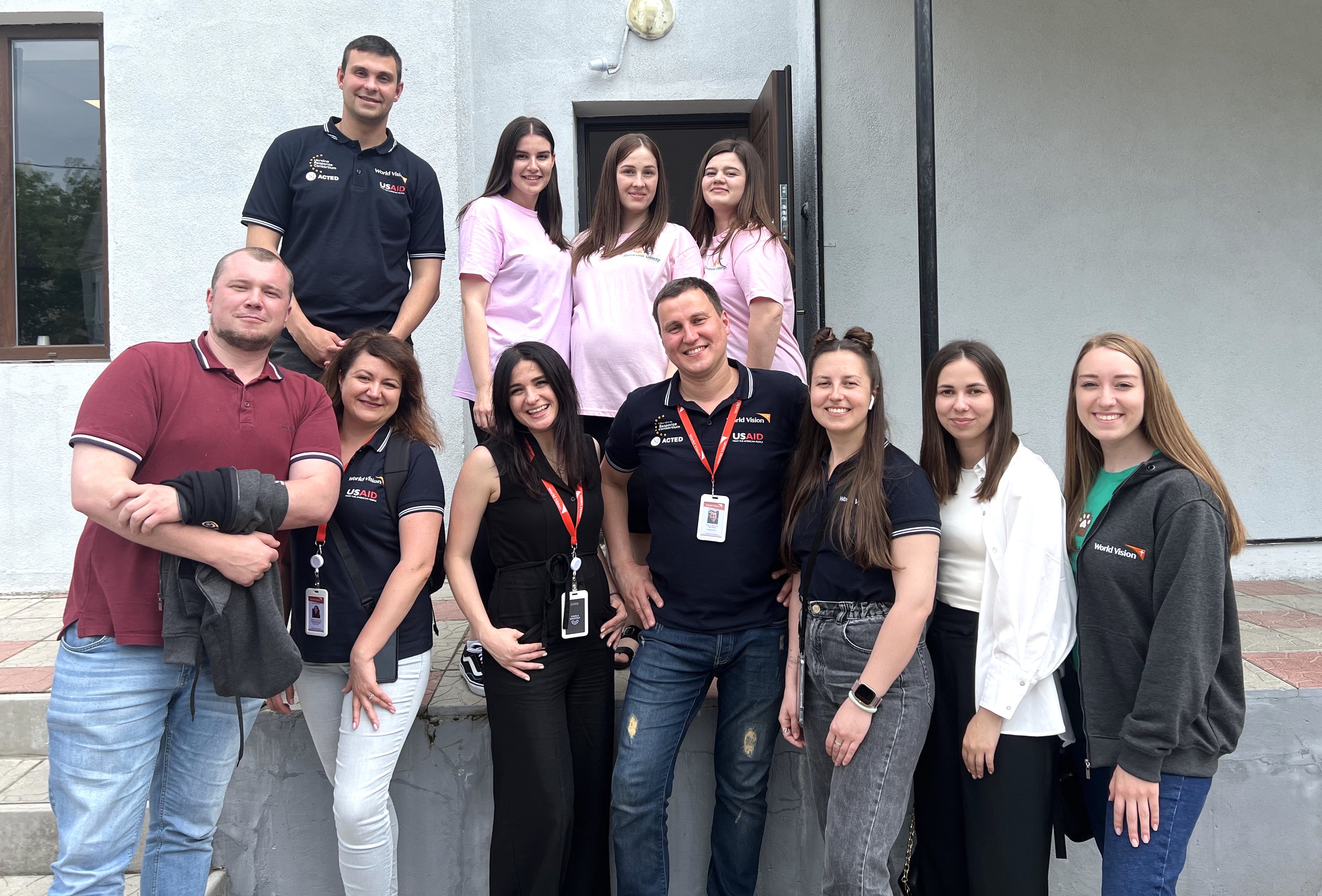 Story and photos by Oleksandra Shapkina, Communications Officer