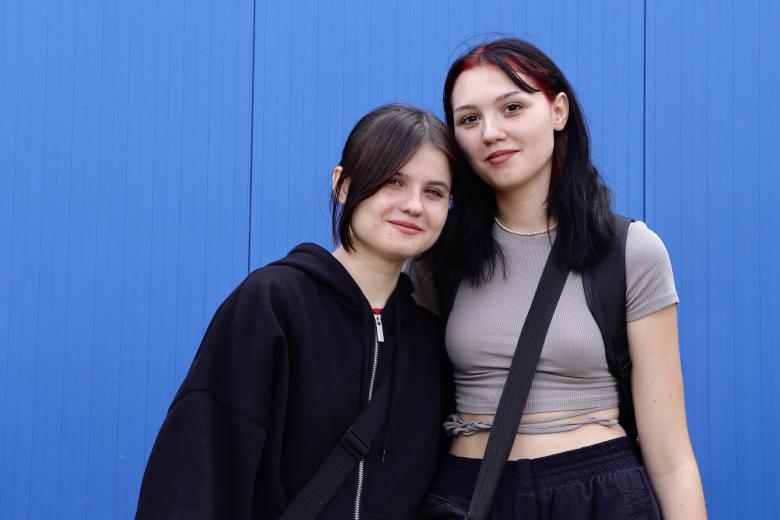 Two Ukrainian girls forge a friendship bond in Romania amid ongoing war
Wednesday, September 20, 2023
As the war in Ukraine continues, over six million refugees remain abroad according to UNHCR report. From strangers to inseparable friends, they clung to each other amidst the chaos. Their dreams of home and family were the only flicker of hope in their hearts.
In a quiet corner of a Romanian refugee center, two teenage girls, Anna, 17, and Dasha, 16, found themselves thrust together by the cruel hand of fate. Both hailed from different parts of Ukraine, and their life paths crossed at a foreign shelter, where they'd been staying after fleeing the devastating war in their country.
"At first, we couldn't stand each other, but then somehow, we had a heart-to-heart talk, and our friendship was established. We found common topics for conversation and common interests, and now our friendship is almost two years old," shares Anna Sevlapova, who fled the city of Nova Kakhovka, southern Ukraine.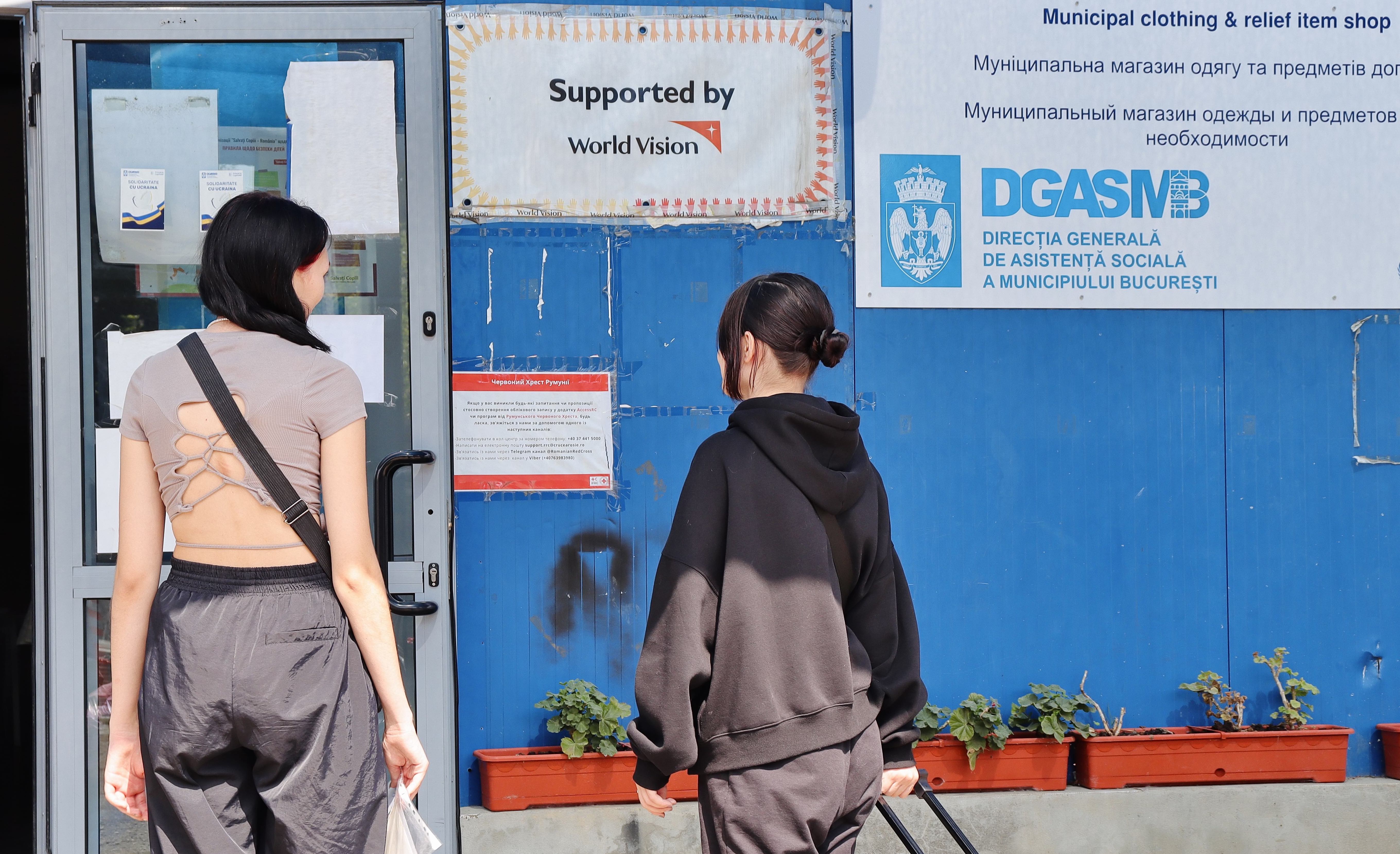 Anna found her safe place in Bucharest, Romania, about a year ago. Her city was captured on the first day of the war. It was impossible to stay there because of the constant threat of missile attacks. The girl still vividly recalls the night the war began.
"It was four in the morning; I was awake doing my homework. Suddenly I heard an explosion on the street. It was very loud. I thought it was thunder. But its was followed by a series of explosions. Our house began to shake, and the window shattered," shares Anna.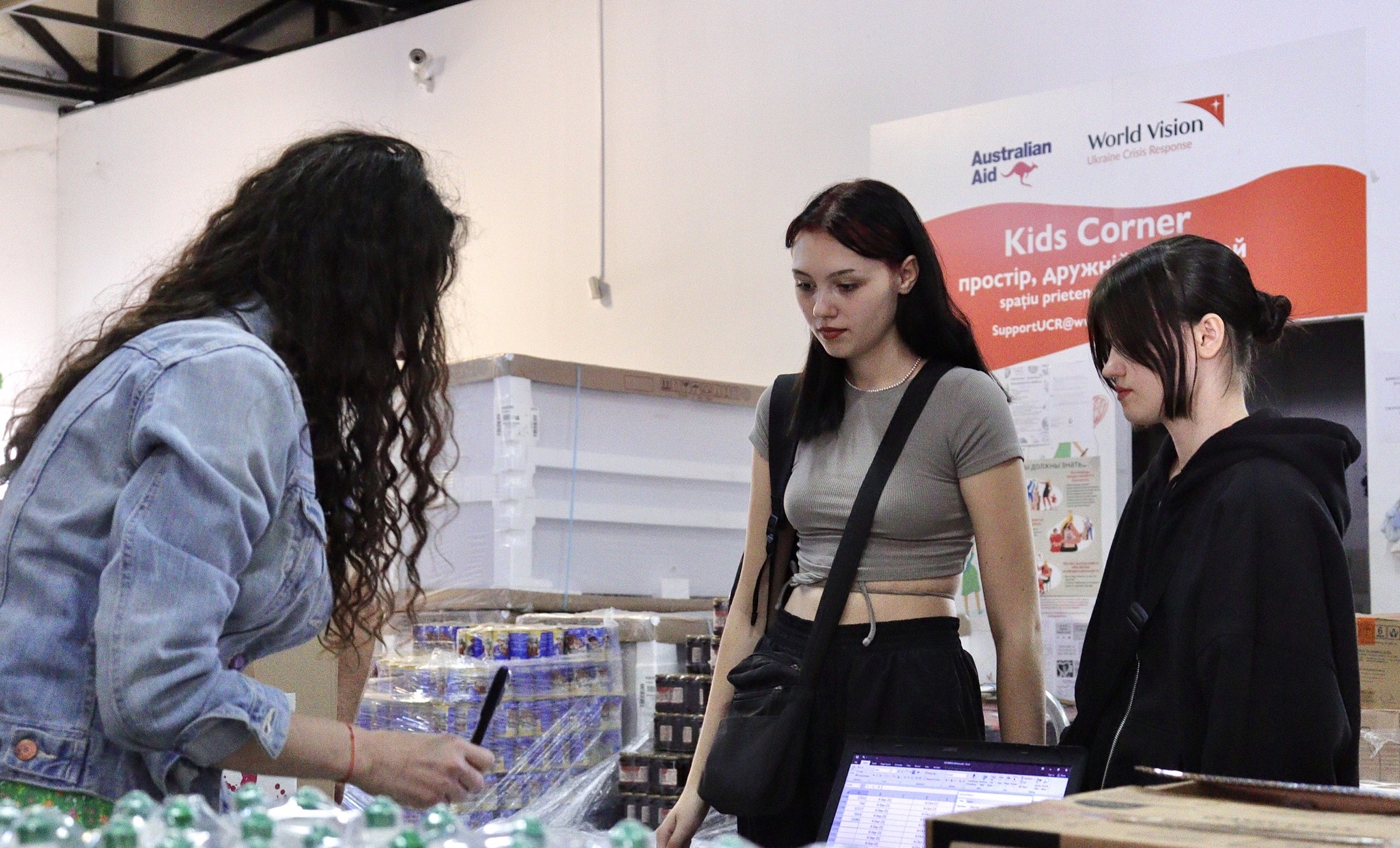 Dasha, on the other hand, hailed from Odessa. She had experienced a similar shock as she discovered the war's outbreak through countless text messages. "Missiles often flew perilously close to our home, and the air raid sirens were non-stop. I wish nobody would ever hear this sound," recalls Dasha Chernyk.
Both girls, despite their initial shyness, found solace in each other's company. Their friendship grew stronger with each passing day. The girls visit the RomExpo Humanitarian Hub monthly, where they receive food items distributed by World Vision's implementing partner, the Bucharest General Directorate of Social Assistance (DGASMB).
I am very grateful for the help of Romanians, for the fact that Ukrianians were so warmly welcomed in the country.
This aid, funded by World Vision Korea, has become a lifeline for Ukrainian refugees, who visit World Vision's social store once a month to stock up on food.
"When they visit the social store, they have the flexibility to choose what they need and want," explains Iuliana Popescu, director of DGASMB.
"I recall a Ukrainian lady who refused to take any of the food items we offer, except canned food, which she wanted to send to her two sons fighting in Ukraine," she adds.
"This is valuable help for us. If you have financial problems, you can come here and get all the food you need," says Dasha. The social store for Ukrainian refugees at Romexpo includes a range of essential food items to meet their nutritional needs.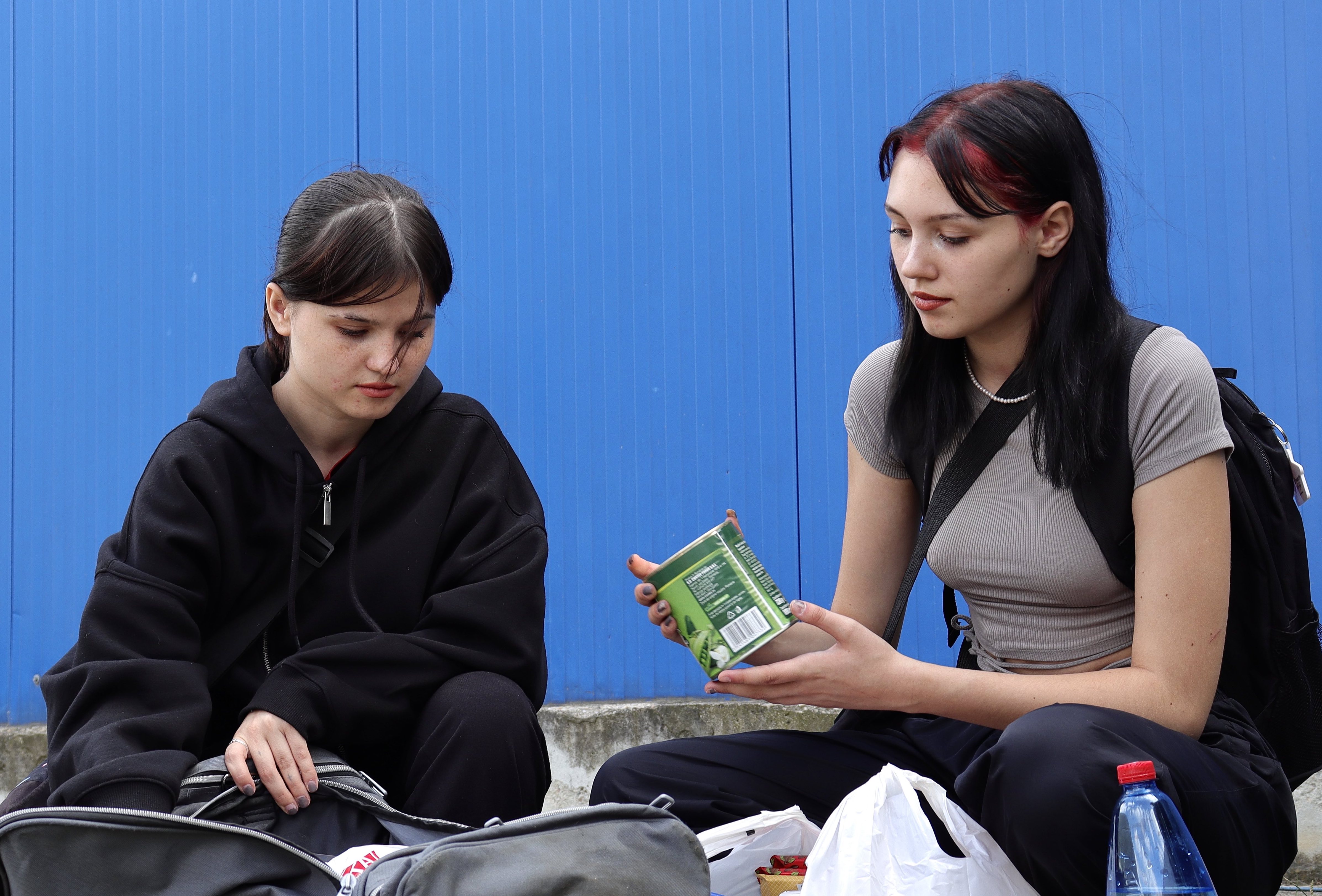 These provisions typically consist of non-perishable items such as rice, pasta, canned vegetables, fruits, and proteins like canned meats or fish. Additionally, refugees may receive cooking oil, flour, and sugar.
"I am very grateful for the help of Romanians, for the fact that Ukrianians were so warmly welcomed in the country. We need your support. Thank you!" adds Anna.
As they navigate the complexities of their new lives, both girls think about their dreams. Anna wants to reunite with her father, separated by the war, while Dasha longs to return to her beloved cat and her native city.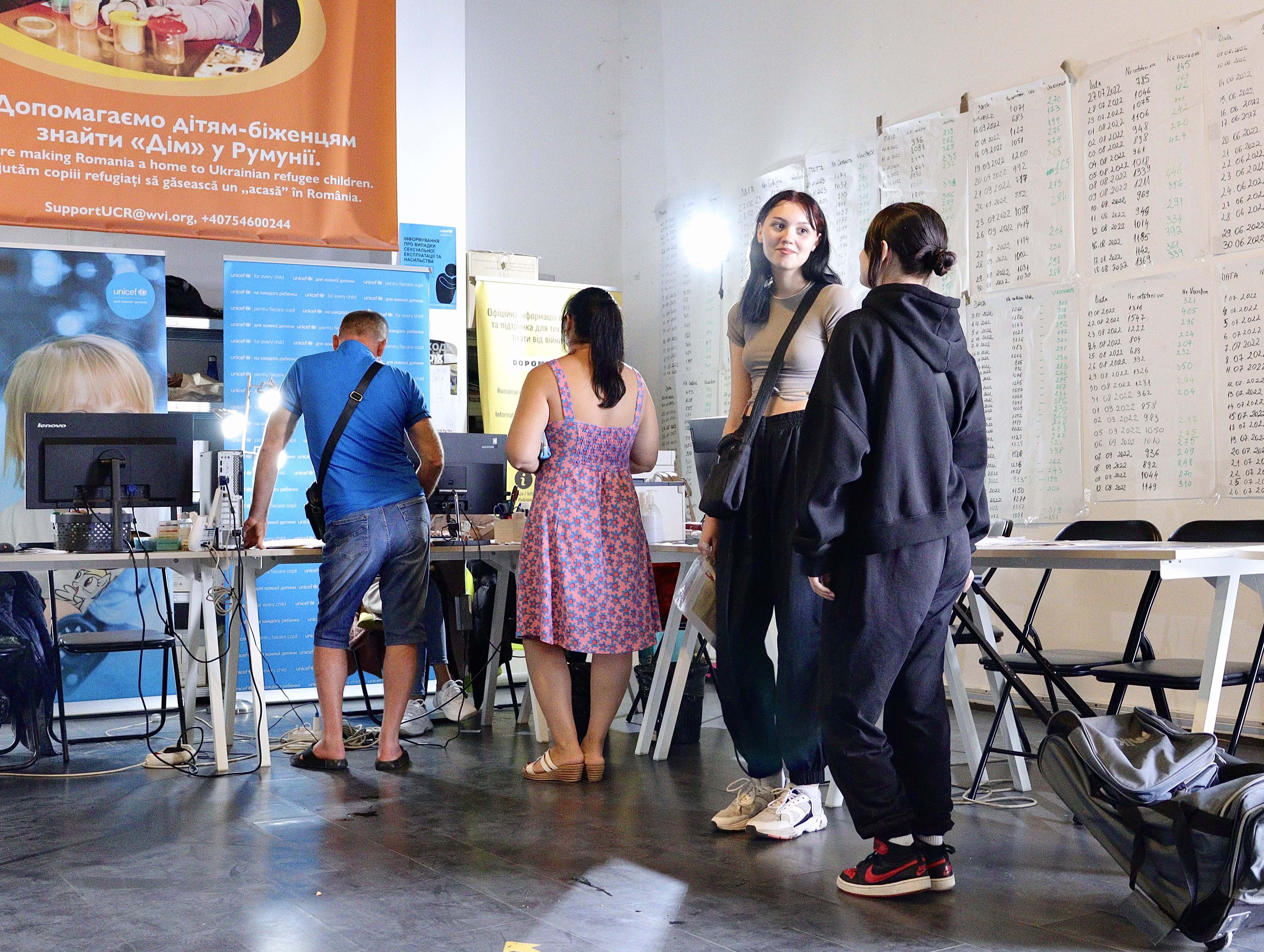 In the midst of adversity, Anna and Dasha's friendship is an example of the resilience of the human spirit.
Through the trials of war and the challenges of displacement, they find in each other a source of strength, hope, and the unwavering belief that one day, they will see better days and their homeland will know peace once more.
To date, over 114,000 Ukrainian refugees have received food security assistance from World Vision Ukraine Crisis Response in Romania.
Watch the social store video: Giving refugees a choice
Story by Oleksandra Shapkina, Ukraine Communications Officer I Photos by Laurentia Jora, Romania & Moldova Communications Coordinator