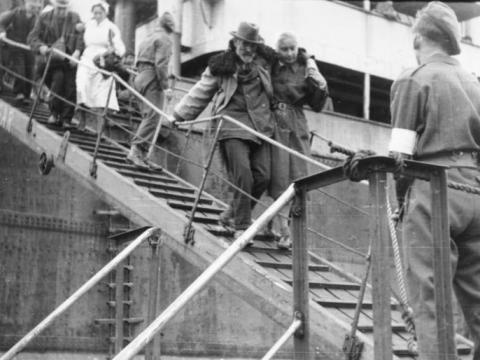 A wartime refugee's lessons on hunger  
Monday, November 16, 2020
As children tell World Vision researchers they fear hunger and poverty in the wake of the COVID-19 pandemic, Julian reflects on lessons from his wartime refugee father. 
By Julian Srodecki 
Going hungry as a child really stays with you.  I know this because my Dad was a Polish/German refugee and the memory of childhood hunger stuck with him throughout his adult life and spilled over into mine.  I was fortunate that hunger was never an issue for me growing up, yet Dad shared with me his stories of childhood hunger, about making do with whatever food was available.  His generation did not talk much about their wartime experiences, but he would use them to remind us of how we should value access to food.   
I remember one story in particular about him being smacked when his mother could not give him something to eat. My grandmother was a good person, but had been worn down by having no new answers to the constant questions of three small hungry children.  Times were desperate and wartime coping strategies were frayed to breaking point. 
History repeating itself 
When I work in humanitarian crises I often think of my Dad's experience as a fleeing refugee.  Reading World Vision's new Act Now report for the Middle East and Eastern Europe region, it is shocking that in the 21st Century many children have a similar or even worse experience.  How can it be that half of the boys and girls in the research fear that they and their families will not have enough to eat?  Conflict and being forced to flee plays a big part in the places where most children are concerned about food.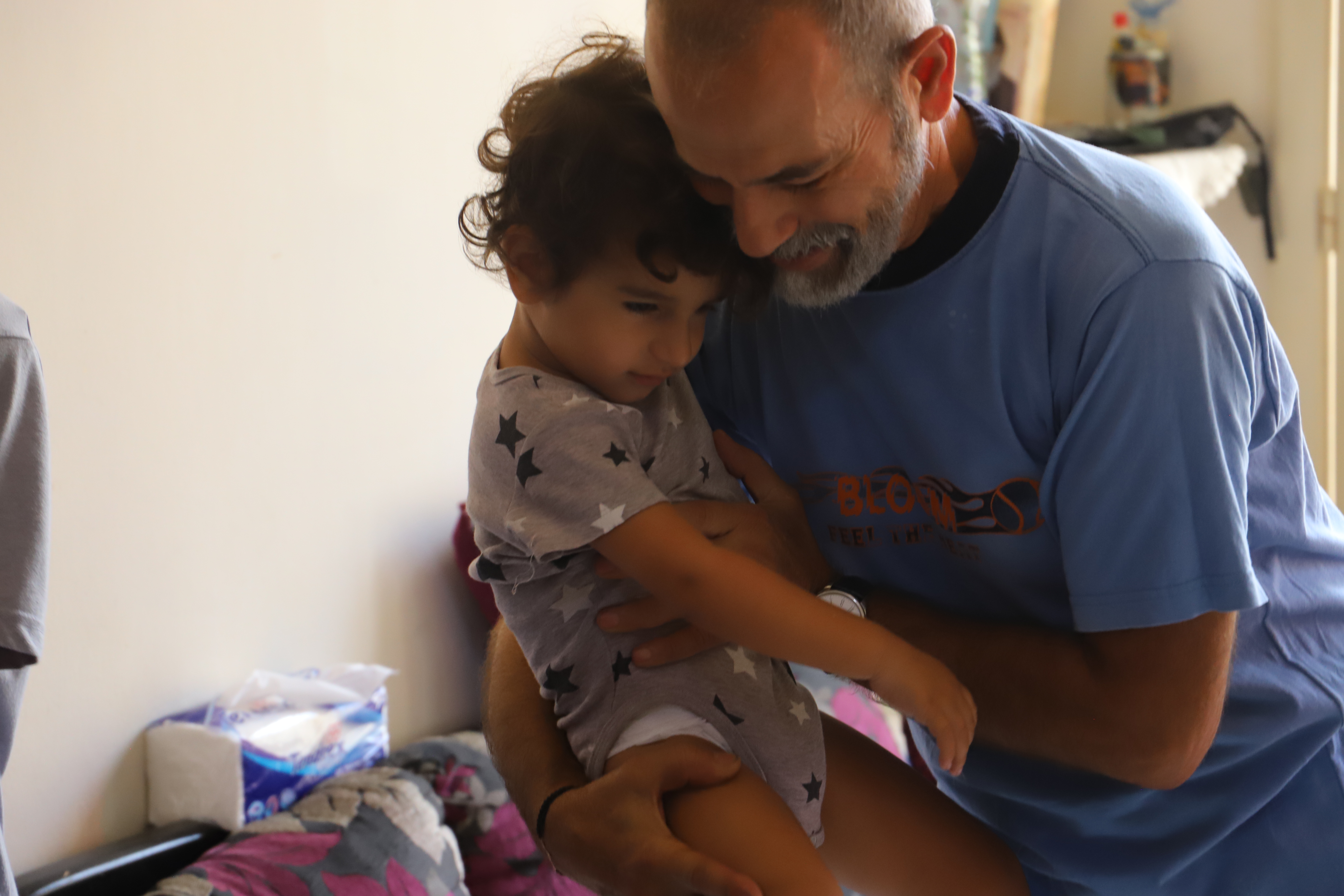 In Afghanistan, Iraq, Syria and Lebanon about 70% or more children are worried about hunger.  Across the Middle East and Eastern Europe region COVID-19 is also making children fearful of their parent's ability to provide for them: 60% say they are afraid of poverty and that their parents might lose their jobs. This stress is working itself out in increased violence against children and is affecting child development.   
Having the biggest impact 
It has been my privilege to make a contribution to reducing child hunger during my 24 years with World Vision.  The organisation has large, life-changing food or cash programmes in places like Lebanon, Iraq, Jordan and Afghanistan.  Cash and voucher programming is proven  to increase beneficiary choice while significantly reducing the costs of aid duplication and delivery.   
Support for such programmes is essential, not least because good child nutrition is critical for healthy development in all areas of life.  It helps concentration in school and makes a critical contribution to brain development in smaller children.  Cash and voucher programming also enables parents to flexibly manage the aid they receive. They are empowered to do what is best for their children, whether it is to support their education or to meet emergency medical costs.   
However, we have recognised that we should go further by helping families to have the means of securing life's necessities. Stable livelihoods strengthen the ability of parents to provide for their children the essentials of life, not least food. Initiatives like No Lost Generation reflect a consensus among NGOs and UN agencies about the importance of investing in children's safety, wellbeing, and education. Enabling families to have sustainable livelihoods, children affected by conflict can build a better future.  
The pride of providing  
Certainly that was true for my Dad and for our family.  After twice being a child refugee, stability and food security became major priorities for him.  When he grew up, Dad bought a house on a big plot and grew his own food while also being employed in a truck factory. He worked hard create a stable home and raise a healthy family.   
As a result, my childhood had a reliable conveyor belt of seasonal vegetables and fruit grown in our own garden. At times the family could eat a Sunday lunch of meat and four veg all grown by my Dad.   As a parent, a sometime gardener and a veteran of several humanitarian crises, I can now appreciate the sense of pride, security and pleasure my Dad took in providing for his family.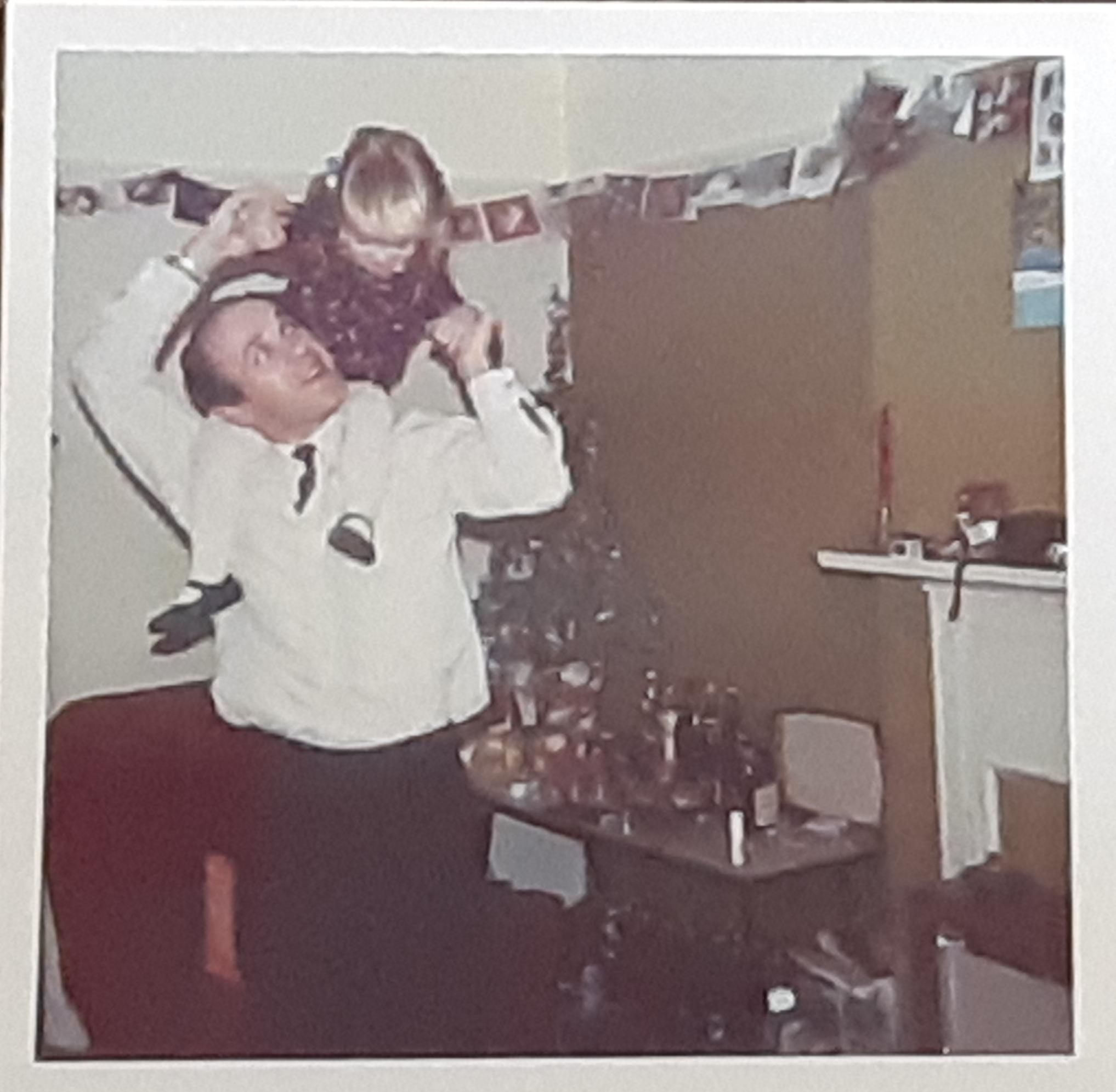 Livelihoods to protect future generations 
Children are surprisingly resilient and can overcome their challenges. Organisations like World Vision exist to help the children of today's crises grow beyond them.  This starts with listening to them.  In the Act Now for Children report, World Vision has talked with 762 children to learn more about how we can assist them.  The report outlines eight of their recommendations [link] that we can implement together to help children and their parents overcome the challenges of COVID, poverty and conflict. Based on my experience, two stand out for me.   
Firstly, we need to address the COVID food crisis through increased investments in family livelihoods.  Secondly, I really appreciate the report's recommendation that we should conduct programmes in ways that strengthen families, particularly the bond between parents and children. In times of crisis, children look to their parents for support.  When children come out of crisis well, I know that they can themselves become great parents for their own children.  I have my Dad to thank for that.  
Julian Srodecki is World Vision's Regional Humanitarian and Emergency Affairs Director.  
Read the Act Now Middle East and Eastern Europe region report here and the Global report here  
Learn more about how World Vision responds during a disaster or crisis here 
 
Main image: "Refugees from East Prussia". Credit: German Federal Archives. Bundesarchiv, Bild 146-2004-0127 / CC-BY-SA 3.0