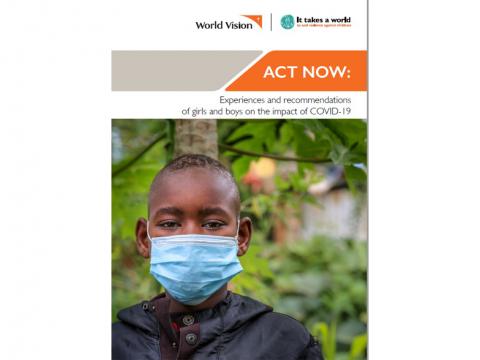 ACT NOW: Experiences and recommendations of girls and boys on the impact of COVID-19
Friday, November 13, 2020
With COVID-19, many children, especially the girl child, have been affected.
In this report, children and young people are telling us about the impact COVID-19 has had on their lives, in their families and on their communities and their recommendations to stay safe, healthy and help to fight the further spread of the virus.
Children and young people from around the world shared examples of violence at home, child labour, child marriage, online risks and violence in their communities. They, supported by World Vision, are calling on their governments and the international community to support their advocacy and awareness-raising activities and include them in planning the response and reconstruction.