A Water network, a long awaited answer to many issues in Kabanga community
Wednesday, May 18, 2022
With a big smile on her face Evelyne, 14, collects drinking water at a water point at Kabanga basic school during break. She wants to quench her thirst. Evelyne used to make 1 km to a borehole during break for drinking water. The borehole was used by school children and community members. She queued for it and would return to class late.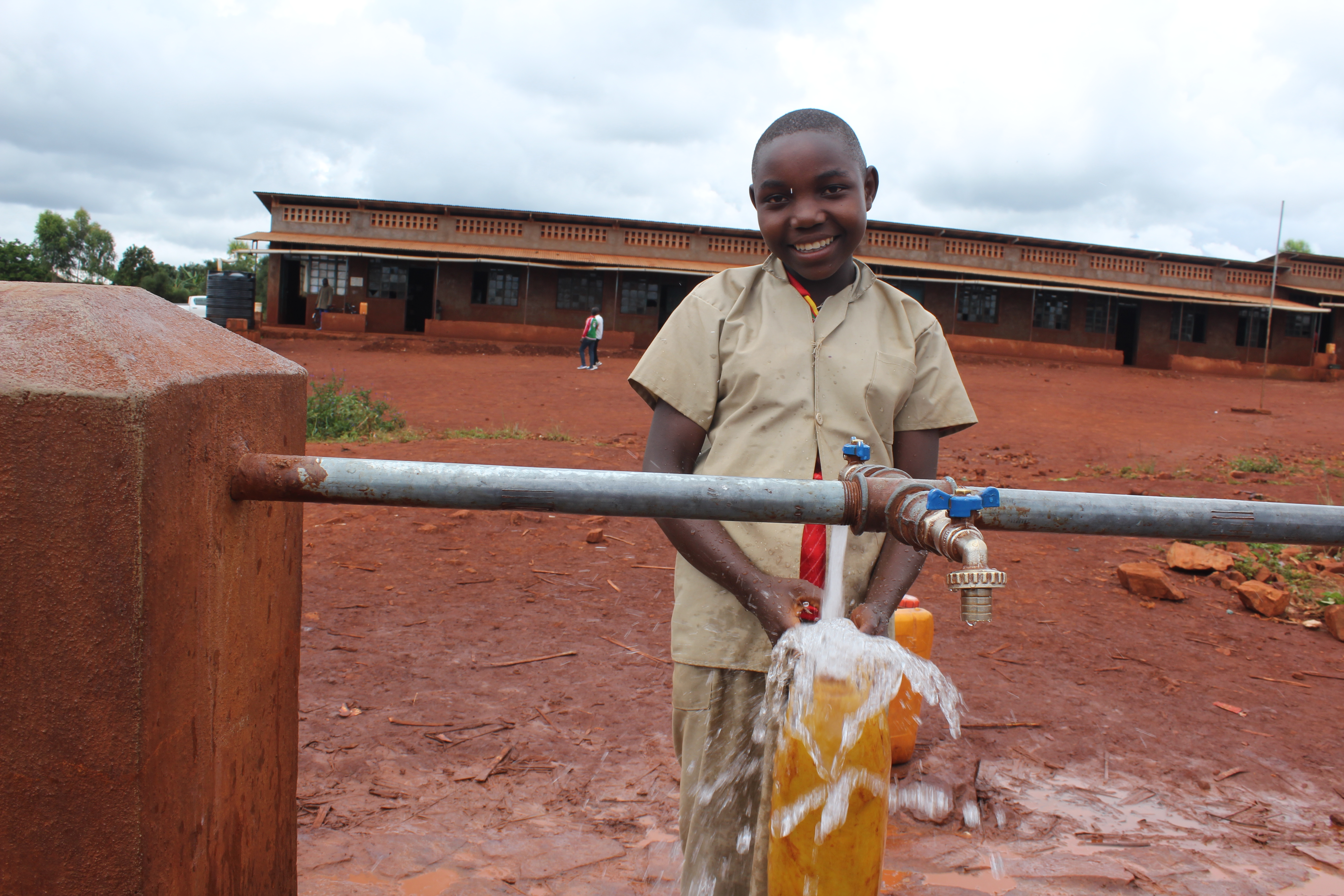 Pumping water from the borehole requires one to be strong. Evelyne always waited to be served by others.
"Teachers were asking us to bring water from home to clean classrooms. The water was fetched from a river. I feared to be bitten by snakes in the nearby bushes", Evelyne shares.
Water from the river was dirty and was used by her family for drinking and in other home chores. Evelyne recounts that she got infected with worms three times and visited Kabanga health facility for medication.
The misfortune that school children at Kabanga basic school went through was similar to what other local entities operating in the area was experiencing. Renilde, Kabanga health facility supervisor, shares that every expecting woman coming for delivery was required to bring two jerry cans of water.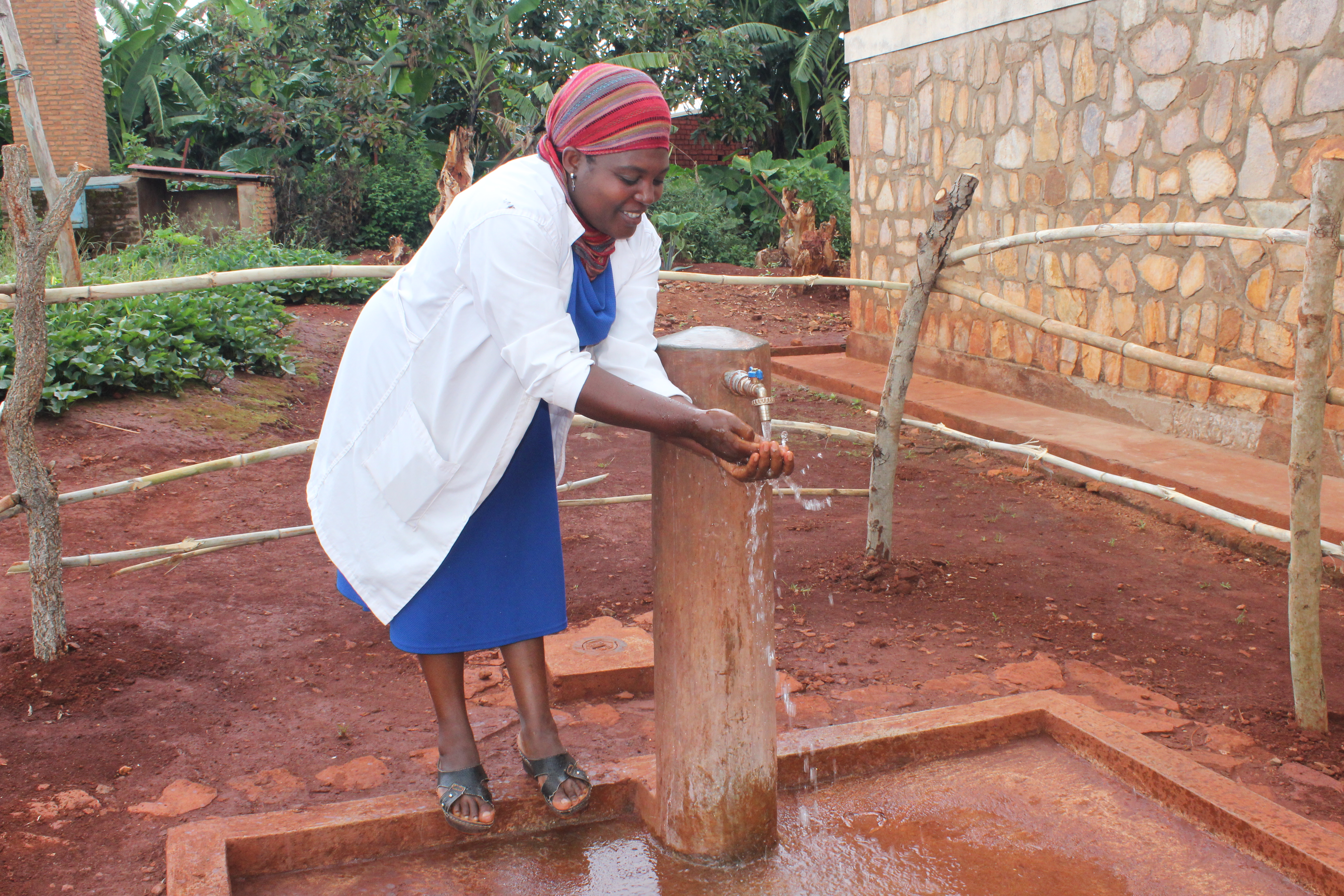 According to her, even figures of people that visited the facility with water borne diseases were so high.
  "In this facility we receive approx. 2,000 per month. Among them, approx. 1,000 were each month diagnosed water borne diseases", Renilde tells. "Most of them suffered hookworms and roundworms", she adds.
The health facility supervisor shares that since the Kabanga community was blessed with clean water figures are decreasing. "They are around 300 patients per month", the supervisor says.
Since World vision took cognizance of the ordeal Kabanga community was going through, a water network was constructed and is benefiting approx. 9,000 people.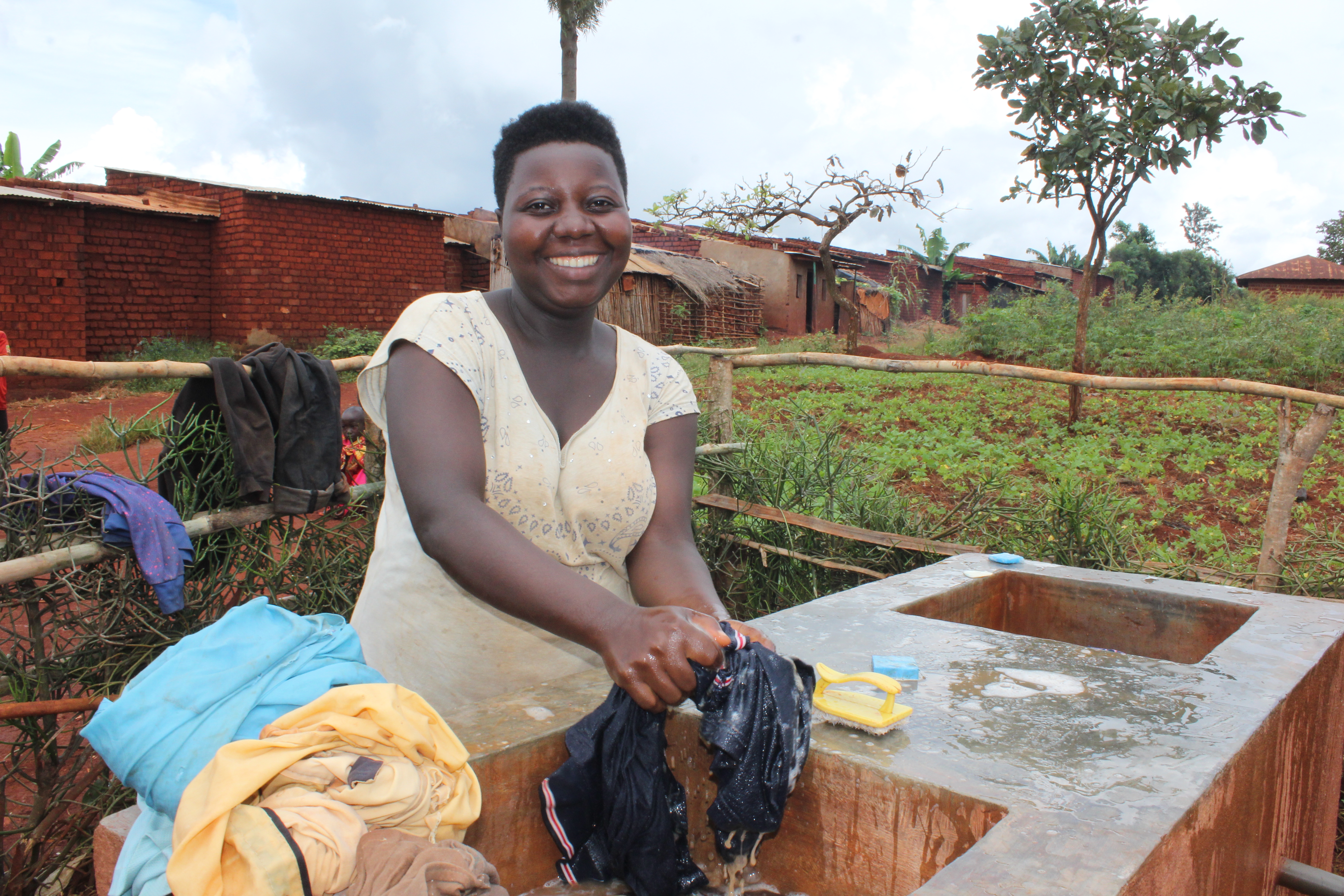 Today, what Evelyne used to go through is something of the past.
"The water we drink is clean, we have no longer to queue for it, and we clean our classrooms at ease", says Evelyne whose parents also draw clean water at the school water point.
Apart from drinking and cleanliness of classrooms, the sanitation is not left behind at Kabanga basic school. Jean Bosco, the headmaster, reveals that latrines are cleaned with water anytime they feel it needed.
"Students have gained more time they were losing queuing for water", the headmaster whose school has approx. 1,100 children says.
To make the water infrastructures last longer, the school has initiated a water school committee. The committee is tasked to watch over any behaviour that would lead to damaging the infrastructure and report any damage so that it is fixed timely.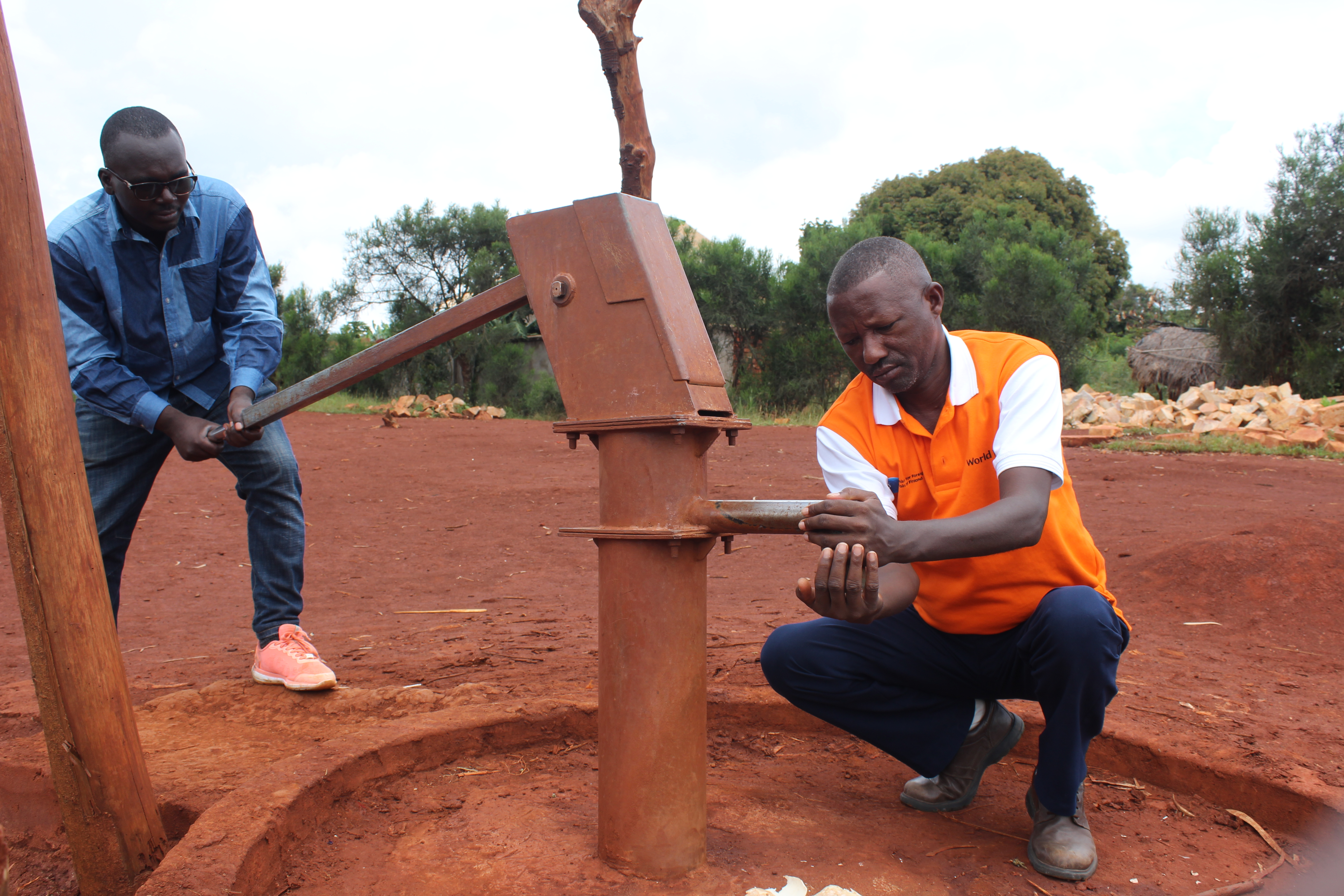 "The water is ours, it was provided on due time. I will do what is within my responsibilities to keep it flowing in this school", the headmaster says.
Near Kabanga basic school, a healthy facility and community members were given 3 other water points. People who used to spend 3 hours at the borehole appreciate the water brought by World Vision. 
"Water is in sufficient quantity, the quality is good and there is even a facility that enable to wash many clothes at once. I used to clean my house once a week, and now I do it whenever I want", Euphrasie, a community member appreciates.