World Vision DRC launches its thirteenth edition of Chosen event in Gemena.
Wednesday, September 14, 2022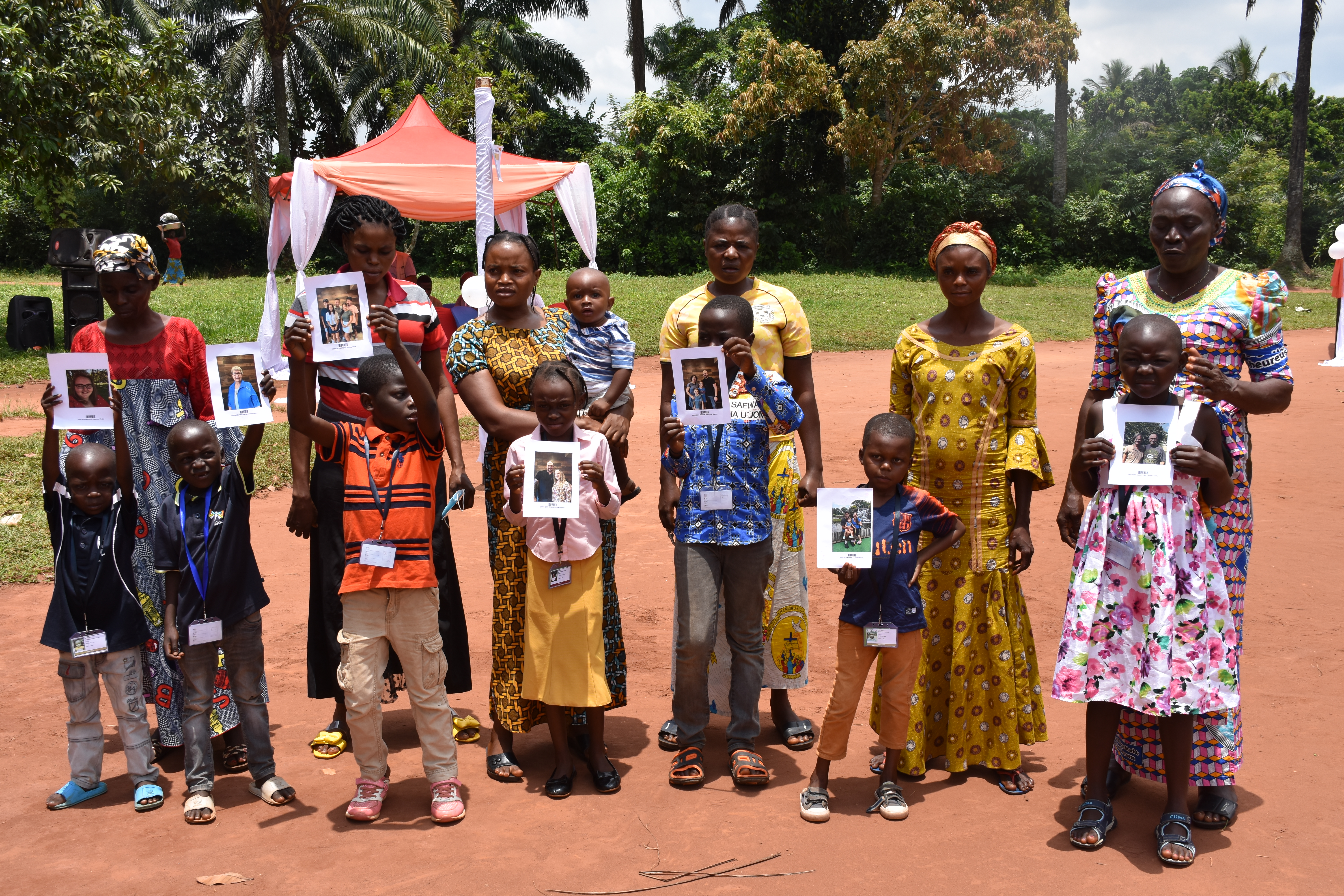 By Didier Nagifi, West-Zone Communications officer
The launch of the 13th Chosen Event took place in World Vision DRC's Ledia programme in the North West of the Democratic Republic of Congo.
During this 13th edition of Chosen, 21 children from Gemena each made a choice through an exhibition of photos of the sponsors. After the selection, the children expressed their joy at seeing their sponsors for the very first time. These 21 children were also accompanied by their parents to understand the process of this event, which is new to this community.
It was a great opportunity to see parents with their children, smiles on their faces, participating in this event.
Families expressed their satisfaction that their children now have the power to choose their godparents. Another interesting part of the event was a traditional dance session by parents, children, World Vision staff and partners. This was to strengthen the partnership between World Vision and the community.
The process was simple, each child walked up to the pictures on display, stopped for a moment and looked through the pictures. Each child's face lit up with a smile as they made their choice.
This event made the parents of the sponsored children express their joy and confidence in what World Vision is achieving in their community through the sponsorship activities. The need being enormous, the parents wish there were more sponsors for the children not yet sponsored.
"I came here with my child to choose his sponsor.  There were many of us here with our children. Each child had chosen his sponsor according to his conviction with the objective of supporting our community. Through this sponsorship, schools will be built and our children will study in good conditions, water points will be built here so that our children can drink drinking water, health centres will be built so that our children can be treated. May God bless the sponsors for the love they have shown in supporting us," says Patience, mother of a sponsored child.
Ledia is the only Gemena Cluster programme in the Democratic Republic of Congo that has organised 9 editions of Chosen Event with 266 children since the beginning of this fiscal year 2022.
Chosen as a new child sponsorship initiative of World Vision has given children the power to choose their sponsors through a photo exhibition, reversing the way child sponsorship has worked for decades before.