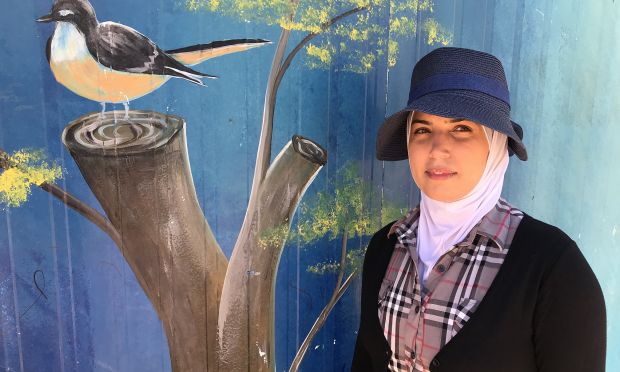 Hiba, a Syrian refugee from Damascus, has an amazing ability to make you feel calm and at ease when you're in her presence. Even though she's still a young adult, the experiences and the journey she has been on have made her wise beyond her years. If you didn't know Hiba's story, you would never be able to tell that she's been through more hardship than anyone could ever imagine, but the smile of hers does a great job of making you believe it's all okay.
Hiba embarked on her journey, along with the hunderds of thousands of other Syrian refugees, back in 2013. She made the trip from Syria to Jordan on foot with her mother when she was 16 years old. With more responsibility than any normal 16-year-old should handle, she started looking for any job she could do in order to send money back to her brother and his family in Syria.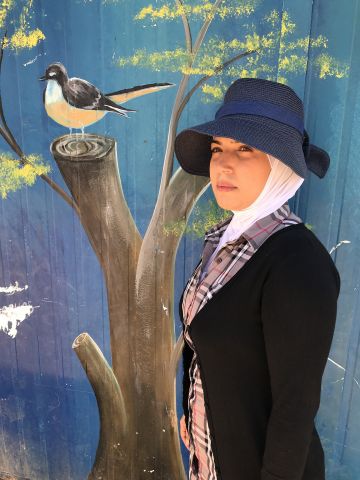 Hiba is an inspiration who exemplifies what a woman can accomplish when put in a tough situation. Her ability to hit the ground running in a foreign country that she was forced to adapt to, and work to ensure that her family back in Syria is kept afloat is truly remarkable.
Hiba was able to find a job with some of the Non-Governmental Organisation in Zaatari Refugee Camp, and in early April 2018, she started her position as a Supervisor at the World Vision run Healthy Kitchen funded by World Food Programme (WFP).
The Healthy Kitchen Programme funded by WFP and implemented by World Vision, aims to improve the well-being of Syrian refugee children by providing key nutritional support while helping to reinforce educational outcomes, through the daily provision of healthy meals to around 30,000 Syrian refugee students in Azraq and Zaatari camps.
The Project also aims to stabilise livelihoods and supports self-reliance for vulnerable and food in secure Syrian refugees.
Her main responsibilities include, organising the meals, monitoring the work plan, organising the working day of many incentive based volunteers working for the programme. "It is important to provide healthy meals to
children. Many of them don't have breakfast or much food at home because their fathers are not present. Many families in Zaatari are headed by women who cannot find employment. Some of the children didn't even know the names of the fruits that we provide inside in their meal bags", says Hiba.
Hiba loves working at the Healthy Kitchen because she works with the women in the kitchen who have been through the same journey. she loves to see them empowered and able to take care of their own families.
The Healthy Kitchen project provides 250 working opportunities for men and women.
When asked what her dream is, Hiba said relocation somewhere in Europe where she can study French Literature and find a job that uses her education. Hiba has the courage, the commitment and skills to make her dream come true, we only hope that the next time we hear about Hiba, it's on the back of a French literary book!