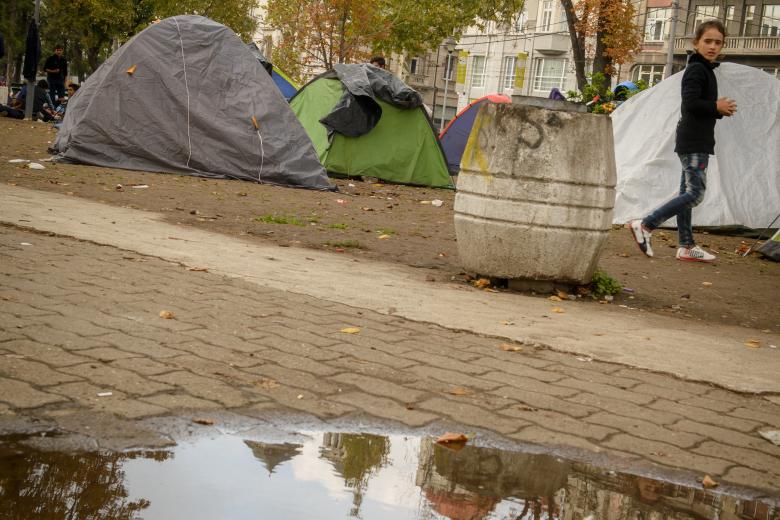 Rain in Serbia could soon turn to snow
Friday, October 9, 2015
It rained last night in Belgrade. For most of the city's residents, that weather front signaled that autumn was on its way. But for the refugees and migrants staying in the parks of Serbia's capital city, the rains meant a miserable and cold night out in the elements.
Nagisa, age 4, was one of those out there. Her family slept in a tent, but it didn't protect them. Instead water leaked in. Her father, Jamhsid, found some plastic to cover the tent, but by then it was too late. Everything they had was soaked through.
When I met them, their clothes clung to nearby bushes in the park, as Jamhsid tried to dry everything out. But the day never got warm enough and the sun didn't shine bright enough.
Today I also met groups of teenaged Afghani boys. I was struck by their shoes, ground-in dirt and the backs of the heels folded over from all the walking they'd done to reach this far.
They're in limbo, along with all the refugees or migrants in this park, waiting at borders, or still somewhere along the road. Nagisa's family remains stuck, too. Jamhsid knows they need to make a decision, but with six adults and three children they can't move quickly.
Winter won't wait for them to make their next move. They need coats, warm clothes, and new shoes to withstand the cold weather when it arrives.
It's raining again tonight in Belgrade and before too long that rain will turn to snow