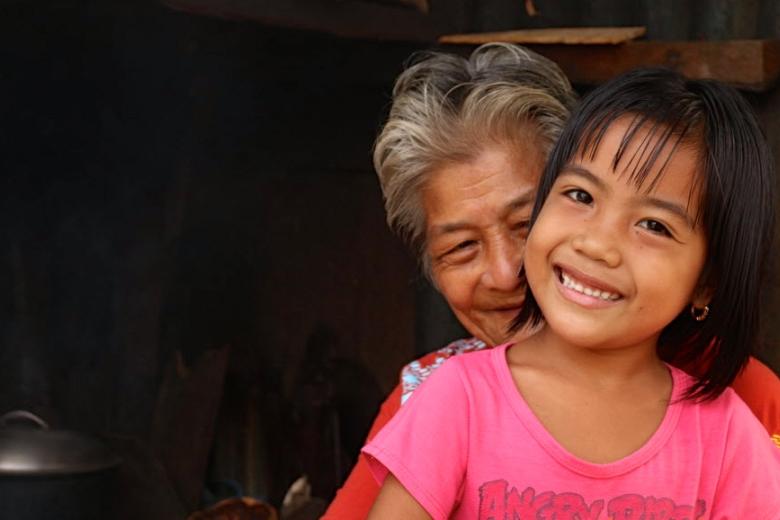 Building back better: Addressing issues on shelter intervention
Tuesday, February 10, 2015
Just weeks after typhoon Haiyan devastated Leyte, claiming more than 6,000 lives, the Department of Environment and Natural Resources imposed a 40 metre no-build-zone policy in Tacloban and neighboring towns.
The declaration was based on Article 51 of the Philippine Water Code, which restricts the building of structure 40 meters from the shoreline. This measure was taken to ensure that people no longer live in some of the most dangerous areas. The policy stirred debate not just among public officials but also within Haiyan-stricken populations.
"We used to live a few metres from the sea," says Josefina, 69.  "After rebuilding our makeshift house, the policy was declared." Josefina looks after her two grandchildren while their mother is out earning money to support them.
We want to make sure that we're building back better and safely.
To her, it was the threat of displacement that frightened her the most.  She was born in San Miguel, a coastal area in Dulag and had never left the village.
"At my age, I didn't want to leave. I was born here and I want to die here," she says.
Her neighbor, Marcelina, was also at first, against the policy.
"There is no denying that we are poor and we cannot afford to go somewhere else.  During that time, it felt like they didn't really understand what we're going through."
Marcelina, a single mother of six supports her children by doing laundry and takes home about P400 (about USD 9) per week. Her 18-year old daughter is in Manila works as a house helper, sending her P2000 (about USD 45) monthly.
When World Vision started working in San Miguel, they spoke with both Marcelina and Josefina. Because they were amongst the most vulnerable in the community, they qualified for shelter materials and construction assistance.
While both women were grateful for the shelter assistance, the process wasn't easy.
"We had to facilitate a dialogue between the beneficiaries and the barangay [village administration] in regard to land. While we want to help, we also want to make sure that we're building back better and safely. Many cannot go back to where their homes used to stand.  Fortunately, both parties came to an agreement," explains World Vision's Dulag team leader, Meldred Matol.
Matrol commends the village council not just for implementing the policy to promote safer locations and structures, but also for helping people find ways to settle land disputes.
"I am now renting land that is quite far from the sea, but it is worth the peace of mind I now have," says Marcelina.
Josefina is both happy and relieved that she won't have to leave the only place she has ever known, and still receive shelter assistance.
When typhoons Hagupit and Jangmi hit Visayas in late 2014, both women evacuated their homes. They were delighted when they got back to see their new homes still standing strong.