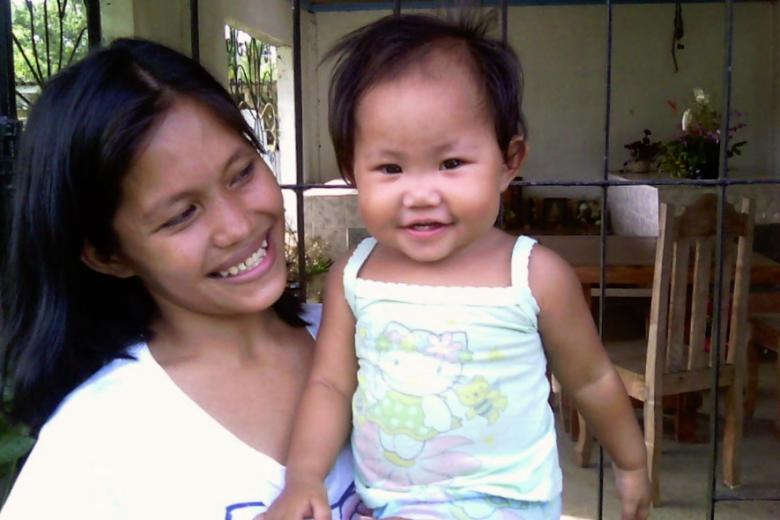 A letter to Princess Yola- The baby born during typhoon Haiyan
Thursday, January 22, 2015
On 9 November, you proved yourself fiercer than Typhoon Haiyan - fighting your way into this world despite its wrath. You were in your mother's womb, perhaps too excited to see what awaits you. It was of course not the best timing. But you made it nonetheless. I am proud of you!
Maybe 10 years from now, you will be touched – and amazed – at how your parents fought for your life. Even when they could no longer get to the hospital, they sought refuge in a mausoleum, laid your mother in between two tombs, to give you a safe place to arrive.
You will be proud at how strong your mother was. At the age of 21, she never wavered in keeping you safe from a raging typhoon. You will also be proud at how your father maintained composure and decisiveness when everyone else was already in panic. He called for the community midwife to be sure that your mother would have support.
Your birth was dramatic. You will one day smile at that realisation. Imagine trees were falling, winds roaring, roofs flying all around. There was your mother, enduring labour pains at six in the evening. Her shouts of pain were drowned by the howling winds, but when it was broken by your first cry at two in the morning of November 9, nothing else mattered. Your voice was the most beautiful sound your parents had ever heard.
I rejoice with you and your family. You, my dear, are a reminder that typhoon Haiyan is not just about pain and loss but also about miracles. You are a proof that even at the worst of times, there is something good that can come out of it. You are the hope that made your parents strong, even after discovering their house was gone. You became their strength and inspiration to move forward.
From a small and fragile princess, you have grown. Your mom talks about how active you are. You can now say the words 'mama' and 'papa' and do you know how much joy that brings to your parents? Your mother said with pride that what relieves your father's exhaustion from a day's work as a labourer are your kisses.
You are sweet. Your parents are working hard to give you a better life. Your family stayed in the mausoleum for more than a month after Haiyan but your father's resourcefulness allowed you to have your own house again. One day soon, when you read this, I know it will give you a deeper sense of respect for the people around you.
Keep growing Princess Yola. I hope that as you grow older, you will keep bringing that inspiration to your family.
The coming chapters of your journey will be filled with more love and joy. When things get tough, go back to the story of your birth and know that you withstood the strongest storm even then.
Note: Yola's family received relief assistance from World Vision. To date, World Vision has reached over 1,000,000 people across its served areas.