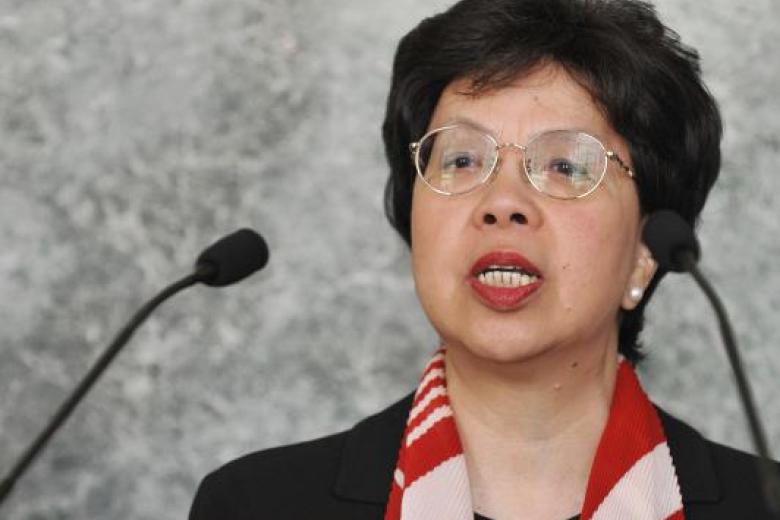 Blog: Plan to save newborns safely delivered at the World Health Assembly
Sunday, May 25, 2014
Following a long and difficult labour – the Every Newborn Action Plan was finally delivered on the floor of a United Nations debating chamber on 24 May at 12:04 in Geneva, Switzerland. The Plan was endorsed by all 194 member-states of the World Health Organization, paving the way for national implementation and monitoring of action to save the lives of newborns and mothers around the world.
Despite the Plan coming up for discussion at the World health Assembly late on Friday evening, there was a capacity crowd as country representatives and others queued to express their views. The debate continued on Saturday morning – with several countries seeking last minute changes that threatened to derail proceedings. At the eleventh-hour, Director-General of the WHO Dr Margaret Chan was able to broker a compromise that resulted in the Every Newborn Action Plan being successfully endorsed.
The Plan's goals will require every country to invest in high-quality care before, during and after birth for pregnant woman and newborns, and focuses attention on the urgent need to register all births. It seeks to end preventable newborn deaths and stillbirths by 2035.
Dr Chan declared the Plan "aims to do nothing less than change the world." She hailed it as an unprecedented opportunity to take concrete steps to reduce newborn deaths, based on overwhelming evidence of what works.
World Vision had contributed to the endorsement of the Every Newborn Action Plan by engaging with governments in 31 countries as part of its Child Health Now campaign, and through a World Health Assembly side event co-hosted by the Permanent Missions of Canada and Cameroon and supported by World Vision and other partners.
"The endorsement of the Every Newborn Action Plan is hugely significant. Every year almost 3 million babies die in the first month of life and 2.6 million babies are stillborn. We know most of these deaths can be prevented through the cost-effective interventions outlined in the Plan," said World Vision's director of maternal and child health, Dr Mesfin Teklu.