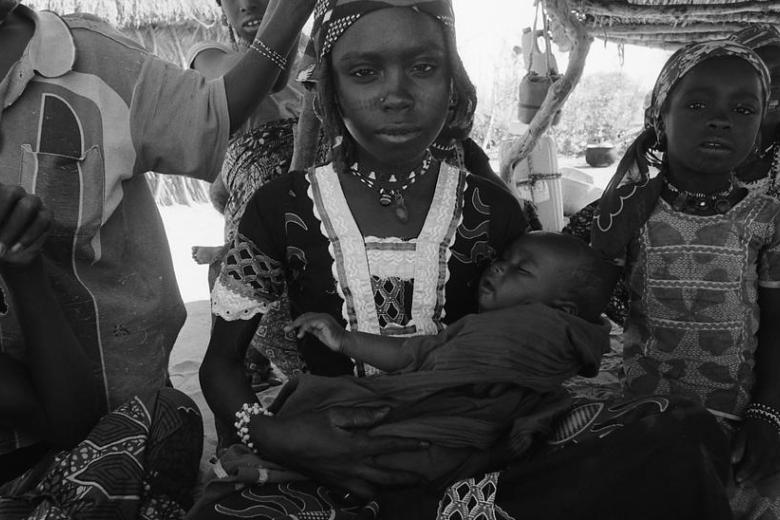 Revisited: The missing children of the Millennium Development Goals
Tuesday, August 25, 2015
The missing children of the Millennium Development Goals and why the Sustainable Development Goals are needed now to reach the furthest behind first
In 2005, photographer Nick Danziger partnered with World Vision to document the lives of vulnerable women and children in eight countries. The images and stories sought to amplify their voices and highlight the ambitions of the Millennium Development Goals. Nick returned five years later, and again in 2015, to assemble an extraordinary, stark portrait of life on the edge. 
The moving, personal accounts in the Revisited photo exhibition illustrate that despite the remarkable successes of the Millennium Development Goals, such as halving the number of people living in extreme poverty, over a billion people on the extreme margins of society were unreached by the goals, unable to benefit from the tide that lifted their neighbours.
The Millennium Development Goals' successor, the Sustainable Development Goals, were designed in part to right these wrongs by targeting the furthest behind first. World Vision believes that to do this we must reach the most vulnerable children in the world's toughest places, and transform the economic systems and social practices that keep them poor.
World Vision is addressing the needs of vulnerable children through development programmes and humanitarian relief efforts in more than 100 countries. This includes work to drive down preventable child deaths and hunger, provide safe drinking water and sanitation, equip children with life skills and prevent abuse and exploitation.
Sustainable development begins with healthy, nourished and well-educated children free from all forms of violence. The Sustainable Development Goals represent an unprecedented opportunity to make these aspirations a reality. 
Read the stories of children featured in the Revisited exhibition.
Revisited Photo Exhibition
Where: Italian Academy, Columbia University, New York
When: 15 September-15 October, 2015
Hours: Monday-Friday, 9.30am-4.30pm
Free and open to the public