Our vision is for World Vision to be a leading global partner addressing child wellbeing in urban contexts by contributing to safe, sustainable and just cities for children - especially the most vulnerable.
World Vision's global urban programmes team is responsible for:
Providing leadership and strategic direction to World Vision's urban initiatives
Developing urban programming approaches and scalable solutions with partners
Promoting innovative and promising practices in diverse urban contexts, including urban fragile settings
Advocating for justice and equity for the most vulnerable children
Seeking partnerships to collaborate, strengthen and scale up urban programs, including academic partners for joint research and learning
Contributing to global discourse and dialogue that shape urban policy and the implementation of the New Urban Agenda
Global Urban Programmes Team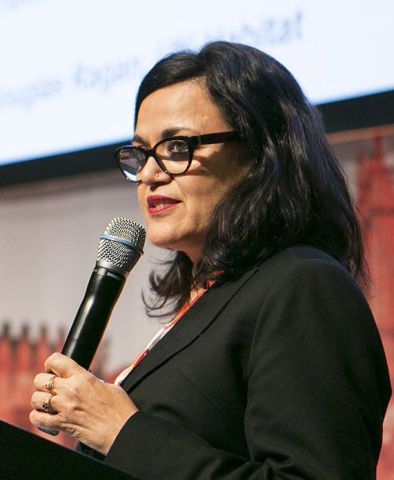 Ms. Joyati Das, Senior Director
Joyati Das is the Senior Director of World Vision International's Urban Programmes, a multi-country action research and learning initiative. Since 2008, its success has led to the scaling up of World Vision's global urban programme portfolio. The urban unit supports the design of innovative development theories and models, which are scalable, measurable, and effective programmes that respond to urban dynamism. These are locally led to inform citywide impact and influence national and global policies.
With Masters in Sociology (including Urban Studies) and Communications, Joyati brings 20 years of experience in diverse sectors. She represents World Vision as Co-Chair of the General Assembly of Partners' Children and Youth Constituent Group. She is also a steering committee member of UN-Habitat's World Urban Campaign and is on the advisory board of the U.N. Global Cities Institute.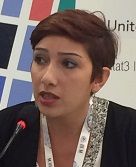 Ms. Aline Rahbany, Urban Programming Advisor
Aline Rahbany is the Urban Programming Advisor, based in Lebanon. Her current role includes strategy and programme innovation, technical support, capacity building and coaching as well as external engagement. Aline brings nine years of experience in the humanitarian and development field focused on urban programming. Prior to joining the team, Aline held multiple roles with World Vision Lebanon and the Middle East and Eastern Europe Regional Office. She has a Masters degree in Public Health; Health Promotion and Community Development from the American University of Beirut.
Regional Urban Advisors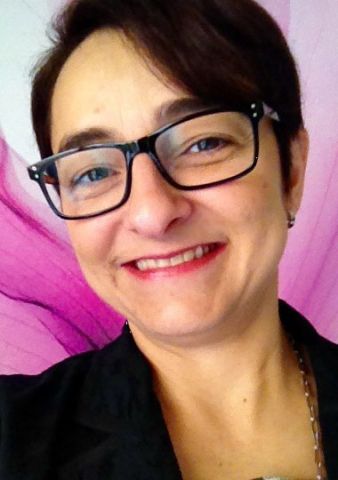 Ms. Giovana Beltrao, Urban Advisor, South Asia and Pacific

Giovana Beltrao is an Urban Programming Advisor for the South Asia and Pacific Region, based in the Philippines. She provides advisory support to World Vision's National Offices in implementing their strategy in urban contexts, focusing on innovative programming approaches. Prior to joining World Vision, Giovana was involved in international human settlement planning and community development work since 1992, specialising in low-income community-driven development, sustainable urbanisation, housing and resettlement with special interest in communities' participation and empowerment.

Mr. Dov Rosenmann, Urban Programming Specialist, Latin America and Caribbean
Dov Rosenmann is an Urban Programming Specialist, based in Brazil with extended responsibilities into the Latin America and Caribbean Region. He is a technical specialist in environmental risk management, organisational change management, strategy and innovation, and social entrepreneurship. He brings over thirteen years of experience in leading urban programmes and assessments in Brazil, Haiti, Panama, Guatemala, Mexico and Peru with World Vision, ChildFund, Plan International and Save the Children. He has a Masters degree in Environment-Water-Risk-Management, following his first Masters degree in Environmental Sciences.
Global Urban ADVOCATES
Ms. Bipasha Dutta, National Urban Specialist, Bangladesh
Bipasha Dutta is the National Urban Specialist, based in Bangladesh. She is responsible for preparing urban strategic guidance; knowledge management and research conduction; developing partnership and collaboration and capacity building. She brings seven years of experience in the development field focused on urban programming; urban policy and governance; and environmental governance. Previously, she worked with World Fish, Asia Foundation and Eminence. She is experienced of working with the government officials and conducting policy advocacy. She did her MSc in Environmental and Infrastructure Planning from University of Groningen. She is currently doing PhD from the University of Dhaka on Urban Governance.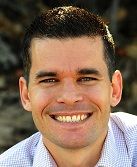 Mr. TJ Grant, Supporter & Field Partnerships Manager (Urban Working Group Lead), World Vision Canada
TJ Grant has worked in international development for over 10 years in diverse areas from Advocacy & Education, Marketing, GAM and International Programs. He coordinates World Vision Canada's Urban Working Group and teaches part-time at Humber College in their International Development BA degree program. TJ has an undergraduate degree in English & Religious Studies from Waterloo University and a Masters Degree in International Development from Guelph University. His current role focuses on provide strategic support to marketing innovations and developing new partnerships with corporations, foundations, academic institutions, multi-lateral donors, social and for profit enterprises to add value to international programs.
Mr. Michael Poustie, Urban Advisor (WASH and Waste Sectors), World Vision Australia
Michael Poustie is an Urban Advisor for World Vision Australia. He specialises in urban water, sanitation, drainage and solid waste management, and provides training and technical advice to World Vision's National Offices in Asia and Africa as they transition to more urban poverty focused projects. Prior to this role, Michael was the Urban Technical Specialist (WASH and Waste) for the Centre fo Expertise for Urban Programming. Michael has a PhD in urbanisation and sanitation, and has worked in Bangladesh and the Pacific region.