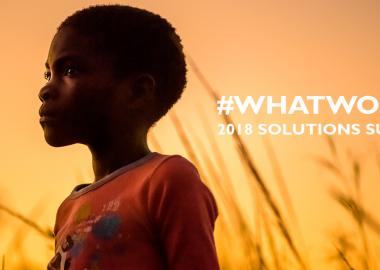 What Works
We believe a world without violence against children is possible. We know what works, we have seen it in action, we have been a part of making it happen.
Yet, every year more than 1.7 billion children around the world are affected by violence. It doesn't have to be this way, and it shouldn't be this way. This week, leaders, governments, corporates, children and organisations like World Vision are meeting at the End Violence Solutions Summit and World Vision is there, reminding them why it's important they get this right; because of Ngalula in DRC, Denisa in Albania, and Chamindu in Sri Lanka.
Join millions of people around the world to do more of what works to end violence against children. Sponsor a child here today, and join us to see our vision become a reality.