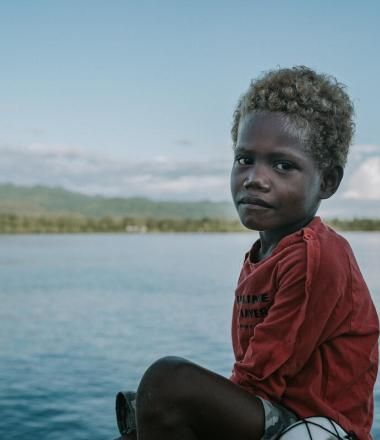 Climate change has been a trending global topic that concerns everyone. Children are particularly at risk in a disaster and vulnerable to the incremental impacts of climate change.
World Vision has been working with national and regional government bodies to improve disaster management policies and processes. We brought community voices and inputs to the forefront through different platforms to advocate for inclusive and appropriate disaster preparedness actions about infrastructure, systems, schools and communities.
This World Earth Day, everyone has the ability to do something to address our climate challenge, but we can all still do more. What will you do?
A drought-ridden Lalitpur finds its solution in a cook stove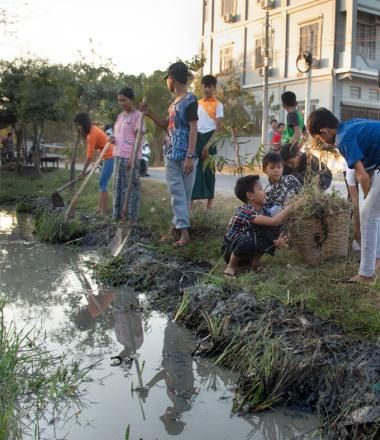 Child-focused Disaster Risk Reduction
Sponsored children Cherry, 16 and Min, 11 years old from Amarapura Area Programme are inspired to organise community clean-up and shared their experiences in the children and youth consultation workshop to the other children and adults in their communities. They had learnt about a natural disaster and why more disasters are happening and realized natural disaster occurred in their communities, and how to prepare individually, concerning climate change they had planned to make sharing session, planting trees, cleaning environment activity like garbage collection as much as they can.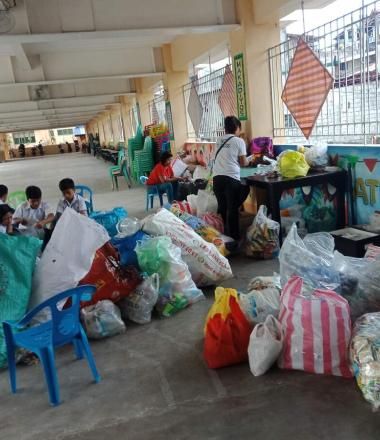 Climate Change Adaptation
Over a thousand classroom chairs made of 3.2 million sachets were recently distributed to different elementary schools in the highly urbanized cities of Malabon and Quezon in the Philippines.  The project rehabilitated the schools' material recovery facilities and distributed collection bins to aid plastic collection and segregation.  World Vision also trained over 50 teachers and parents on waste segregation to ensure the sustainability of the schools' waste management system even after the project ends.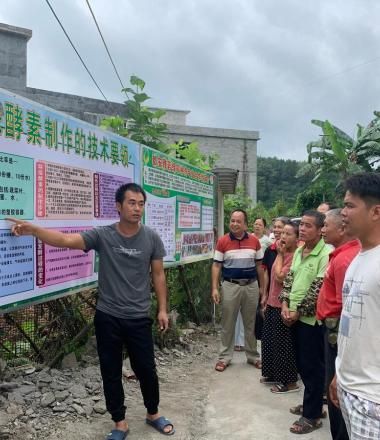 Resilient Livelihoods
Sponsored child Nian, 15 years old, lives in Duan AP, Guangxi Zhuang Autonomous Region, China. With World Vision's continuous interventions, Nian, her family and her village have great changes. Her parents decided to stay in the village to develop ecological agriculture. World Vision promotes ecological agriculture in target communities. Nian's father has mastered the technology of enzyme production and compost by participating in related learning activities. He has also learned that the orchard should be covered with grass, which can not only moisturize, but also reduce pests and diseases through biodiversity.
IRED Project comes to tackle the environmental problem in East Sumba where rain is limited and it's hard to plants to survive.