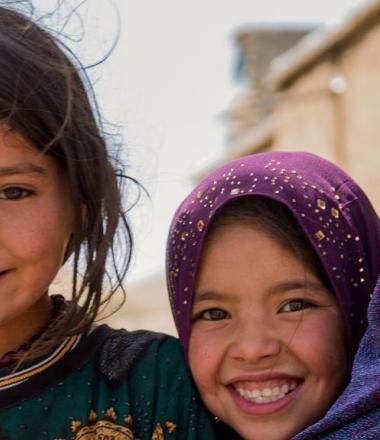 World Vision Afghanistan Celebrates the 20 Years Commitment to Afghan Children
In 2001, World Vision began its operations in Afghanistan with an emergency response to address the urgent needs of children and families affected by natural disasters and decades of conflict. More than a decade later, World Vision Afghanistan's (WVA) expanded to long-term development programming in the western part of Afghanistan. Over the past two decades, our programmes have reached nearly 6 million children.
This year, World Vision Afghanistan celebrates a milestone: 20 years of commitment to Afghan children, keeping our promises to the most vulnerable children and families, deepening partnerships with communities, and the work of our staff to fulfil our promise during this long period. 
Together, with our partners and through the support of our donors, we have been working to support vulnerable children, their families and host communities. Our work is not yet finished. More support is needed to improve survival and the well-being of Afghan girls and boys, and to secure the foundation for a better future for Afghan children and their communities.
World Vision Afghanistan has a commitment to bring hope and help to children and communities in the country through a range of holistic, integrated projects that promote change and improve well-being. Every year, about 488,609 children and adults benefit from the programmes, which currently operate in four provinces and cities throughout Afghanistan.
Work with the Government
World Vision Afghanistan is well publicised and recognised as a trusted partner for child well-being. World Vision drives positive association by its effectively positioning at the national level.