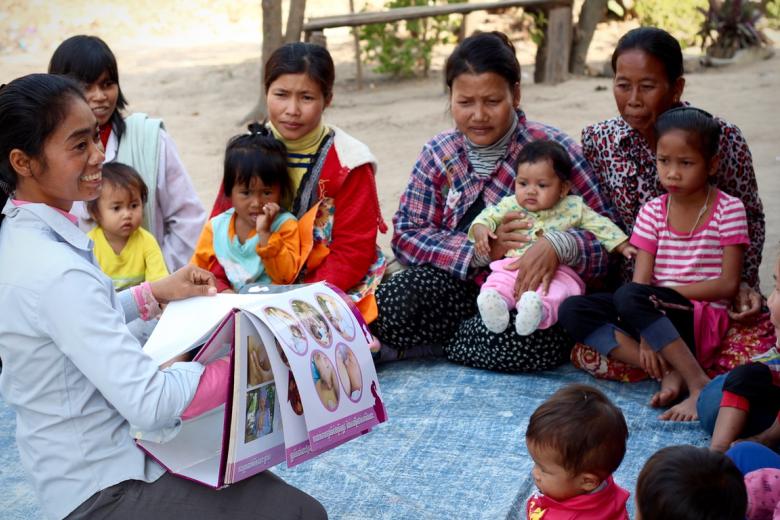 Breastfeeding - Reducing the risk of diabetes in children
Tuesday, April 5, 2016
On World Health Day – 7 April - the World Health Organization (WHO) is directing awareness towards diabetes, as "more than 80% of diabetes deaths occur in low- and middle-income countries."
Having a healthy diet, exercising, and keeping your weight in check are important ways to decrease the likelihood of Type 2 diabetes, but it all begins even before birth.
According to WHO, "Undernutrition during pregnancy increases the risk of delayed growth in the womb, and for may increase the child's risk of obesity and of developing noncommunicable diseases such as cardiovascular diseases and type 2 diabetes later in life."
WHO also says that, "The noncommunicable disease epidemic begins with undernutrition in the first 1000 days during pregnancy, infancy and young childhood."
According to research recently published in The Lancet, "Our meta-analyses indicate protection against child infections, increases in intelligence, and probable reductions in overweight and diabetes. For nursing women, breastfeeding gave protection against breast cancer and it improved birth spacing, and it might also protect against ovarian cancer and type 2 diabetes. Recent epidemiological and biological findings from during the past decade expand on the known benefits of breastfeeding for women and children, whether they are rich or poor."
PHILIPPINES: Mothers' breastfeed at the Women and Young Children Space in Ormoc, after Typhoon Haiyan hit their community. World Vision Philippines opposed the lifting of the ban on milk donations during the Haiyan response, in line with its advocacy for the protection and promotion of breastfeeding for child survival, especially during emergencies. Photo by Monalinda Cadiz/World Vision
World Vision focuses on three essential outcomes that achieve our goal to improving the health and nutrition of women and children in areas where we work, contributing to reduction of under five and maternal mortality: 
Mothers and children are well nourished.
Mothers and children are protected from infection and disease.
Mothers and children access essential health services.
In Asia, we want to ensure every woman, whether they are rich or poor, is protected and supported with a maternity protection policy to enable them taking adequate paid maternity leave, able to breastfeed or pump her breast milk in a clean and private space, and get the breastfeeding or pumping breaks that she needs. Learn more from Bangladesh
LAOS: Mee, 23, a young mother from Phonethong Area Development Project breastfed her baby Vandy 6 months while Phonekeo, 3.6 years the first daughter watches and playing around. "It is easy to provide breast milk for my baby because there is no need to boil water or clean the bottles," Mee says confidently. Photo by Nila Douanesouvanh/World Vision
In Cambodia, World Vision, together with Helen Keller International, released a study that found high levels of illegal marketing of breast-milk substitutes (BMS), despite laws regulating their promotion. Learn more about the study
World Vision is committed to sustainable health by working at household, community and national levels and breastfeeding is a vital component in all World Vision nutrition-related programmes.
INDIA: Ritu, 20, is an Anganwadi teacher appointed by the government as part of their Integrated Child Development Services (ICDS). World Vision has equipped her with a maternal and child health flip-booklet, which she uses to explain issues of malnutrition, breastfeeding, and healthy eating habits to pregnant and lactating mothers who visit the ICDS centre. Photo by Annila Harris/World Vision