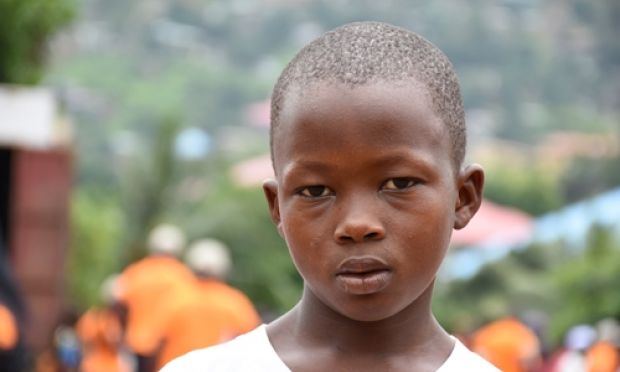 Eleven-year-old Santigie and his nine-year-old sister, Samma, will never feel the warmth of a mother and father, again. Flashfloods and mudslide deprived them of their parent's love, embrace, care and protection
When the disaster hit, Santigie and Samma's father, just having saved the children from the rage of the waters, went back into their home to collect his children's birth certificates and other important documents. He did not come out alive. ''We stood there and watched as the water carried our dad,'' says Santigie with tear-filled eyes. "Our mum was first to go missing in the waters. We were crying but we had hope and courage as our dad was alive [but then] the water became very rough,'' he adds.
Many people affected by this disaster have managed to describe the manner in which this calamity descended on them. But for some, it was indescribable. The ground is believed to have shaken very heavily. In just one minute, hundreds of people lost their lives.
The children's (Santigie's and Samma's) older siblings, Dendewa and Hassan (both teenagers), died too. Nearby, a  whole family of 17 was reportedly wiped out, with nobody surviving to tell the tragic story.
For the orphans left behind life will be punctuated by fear, grief, trauma, psychological torture. ''Our father provided everything for us. But he is gone. There is nobody to provide for us. We lost our home and we can't go back there," says Santigie.
For days, Santigie and his sibling have been finding it very hard to survive. "Our father had promised to buy us new school bags, shoes and other materials when school reopens. Now that he is no more, who is going to do it for us?"
Sierra Leone has experienced floods in the past but this is the fiercest and most fatal of all. Children will grow up knowing what  flashfloods and mudslides are. Like Ebola, this vocabulary now stays with Sierra Leoneans.
World Vision believes children are undeserving of this calamity and hardship, and have responded accordingly. Santigie and Samma are receiving help in the midst of a crisis.They benefitted from the mattresses, school materials and other items donated by World Vision.  "When school reopens, I know I have school learning materials to start school with. As for the mattress, we thank God. We have been sleeping on the floor. Now we have something to lie on and not catch cold,'' he explains.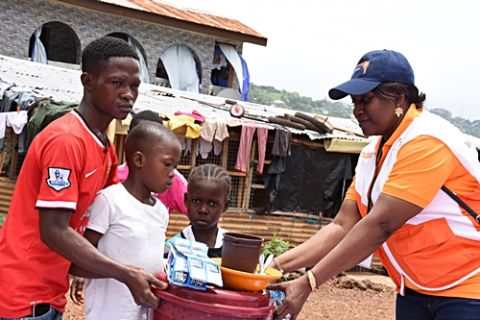 Samma likes her new blanket. "It is the blanket we use to cover at night when the weather gets cold in the night."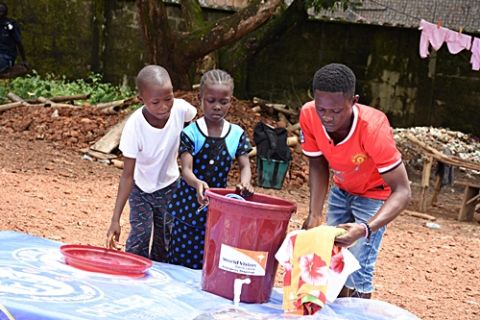 World Vision's donation of Non-food items: Blanket, mattresses, water purification powder, buckets, cups, spoons, towels, water filtration cloth, books, bags, pens, pencils has benefited 504 households and has directly impacted 3516 beneficiaries.
World Vision will continue to partner with the government of Sierra Leone in Health, Water, Sanitation, Hygiene, Child Protection and Social Mobilisation to assist with the response in places like Santigie and Samma's community.