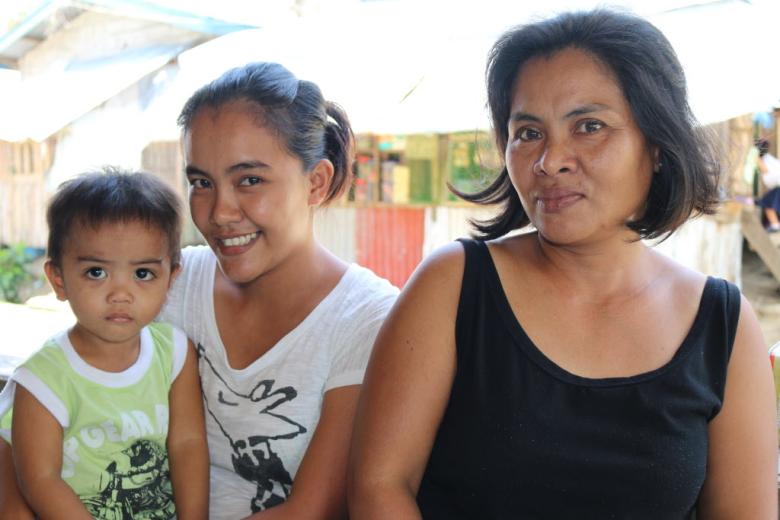 Knowledge for life: Integrating scientific and local knowledge to prepare for future disasters
Monday, October 5, 2015
Charito stoops down as she enters a dusty white structure that looks like a triangular tent. "It's the time of the year when my husband and I would regularly check on it."
A kurub is a structure that is lower in height than a typical house and is meant to withstand strong winds. Ideally, you should not be able to stand up straight inside, and unlike a typical house; it doesn't have a foundation or walls. 
Village people construct theirs in an open space and on higher-ground, where they can avoid falling debris and possible flooding.
"Kurub is a concept that has been passed on from generation to generation. It has served its purpose well after we've been hit by several typhoons," shares Charito. She explains that the practice was revived after typhoon Haiyan hit Visayas in November 2013.  

World Vision recognizes indigenous practices on disaster preparedness. "We don't tell them to stop practicing the techniques they know, especially because it's something that they've proven to be effective," said Rosela Sabejon, Disaster Risk Reduction Specialist in Leyte. "What we do is complement what they already know."
In partnership with the local government, World Vision conducts activities such as child-focused disaster risk reduction (CFDRR) training to help communities prepare for disasters. The training sessions teach community members to create hazard and risk maps, identify early warning systems, and create their CFDRR plan. 
"Here in Old Kawayan, the training has been beneficial to us because we were introduced to the quick run bag," says Charito.  
Inside Charito's quick run bag is medicines, hygiene items, clothes, a flashlight with extra batteries, extra cash, non-perishable foods, water bottles, and legal documents sealed in a plastic envelope. Each member of her family also has a bag with their important items.
She affirms the importance of informing community people on what to prepare before disasters strike especially given a kurub can only accommodate so much. 
Old Kawayan in Tacloban is a coastal area and was one of the hardest hit during typhoon Haiyan. Prior to the super typhoon that killed more than 6,000 lives, Charito's community was trained on CFDRR, to which she credits her knowledge in safekeeping legal documents. 
"The risk map is also complementary to their existing practice," says Rosela, emphasizing that the people already know where to best position their kurub, with the safe and unsafe areas in mind.
World Vision continues to work with communities, schools, other NGOs and government agencies to advance disaster risk reduction. In the past 12 months, more than 60 CFDRR training sessions have been conducted in several provinces and schools to help build disaster-resilient communities. Aside from CFDRR, some members of the villages are trained on Community Voice in Action, a local-level advocacy approach that aims to empower communities to influence the quality, efficiency & accountability of public services, including disaster risk reduction interventions.
"At first, the kurub and disaster risk reduction training didn't make much sense to us; but after typhoon Haiyan, when so many people lost homes and family members, we came to appreciate the importance of being prepared for disasters in the future," Charito says.