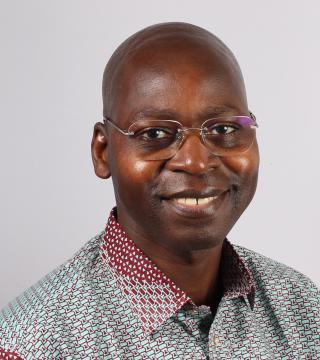 Jean Baptiste Kamate (JBK)
Partnership Leader – Global Field Operations
"My personal experiences of poverty and my desire for greater equality inform how I make decisions as I lead our global field operations."
Jean Baptiste (JBK) focuses on programme quality for increased impact in nearly 100 countries around the world.
He oversees World Vision's field work in Asia, Africa, Latin America, the Caribbean, the Middle East and Eastern Europe. Prior to this appointment, he led World Vision's work in East Africa and West Africa as Regional Leader in both regions. He has been National Director in Mali, Democratic Republic and Rwanda. JBK also served as the Regional Coordinator for West Africa Water Initiative (WAWI) in Niger where he led a largescale consortium of 14 agencies to serve three countries: Niger, Mali, and Ghana. 
JBK worked for the American Embassy in Mali as Programme Officer before his 25 year career with World Vision. He has an MBA from Eastern University (USA) and a Doctorate from Regent University in Virginia Beach (USA).  
Jean Baptiste is married and has two children.