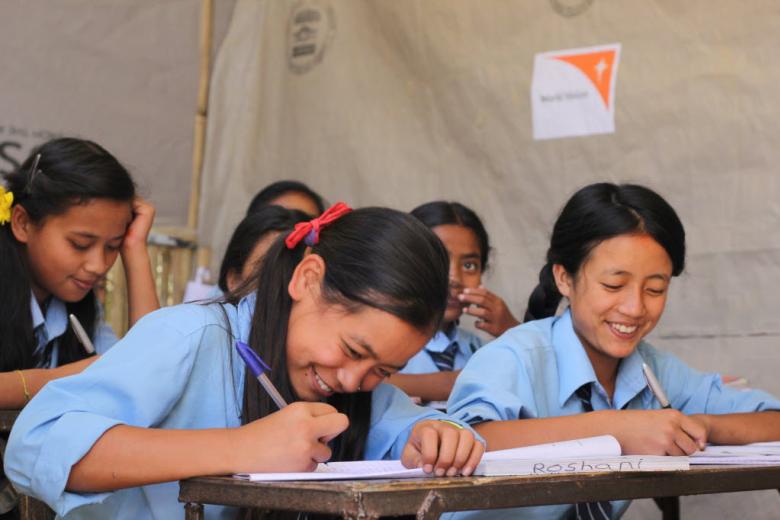 A New Chapter: How literacy is transforming children's lives
Tuesday, September 4, 2018
By Andrew Clucas
Senior Advisor, Quality and Innovation - Education, World Vision International
I take the ability to read for granted. Growing up in Australia, all the kids at my school learnt to read. It was like running around in the playground and kicking a football. It's just what kids did.
Govinda, on the other hand, probably had a different childhood experience to mine. He grew up in the Kailali district of Nepal. He could read, and read well, but he knew he was one of the few, one of the lucky ones. He also seemed to appreciate the incredible value of being able to read and how that ability had unlocked a much brighter future for him.
I met Govinda during a visit to Nepal to see our Unlock Literacy programme in action. The programme aims to help children learn to read and to comprehend what they are reading.
Our conversation was brief and took place purely by chance. Govinda was a young man, he looked to be in his early twenties, with wispy black hair, thick but trendy framed glasses, a moustache and goatee. He was clearly in a buoyant mood and enthusiastic enough that he approached me to chat.
Govinda told me that he had been working that day as an enumerator. He was assessing the reading ability of local Grade 3 school children to see if our programmes were improving children's reading ability. His work is important because the data he gathers helps us to inform our programming and show evidence of impact. We get great statistics and graphs showing that our literacy programmes do work and that they do help children learn to read, but it was Govinda's words that stuck with me on that day.
He told me how he had grown up in this area, in the Kailali district, as a child, and how he had noticed a significant improvement in the reading results of the children he had assessed that day. With a broad smile on his face he said, "Last time there were only one or two readers out of the twenty students we assessed. This time every child except one was a reader. I am so happy today. This is my area. I come from here".