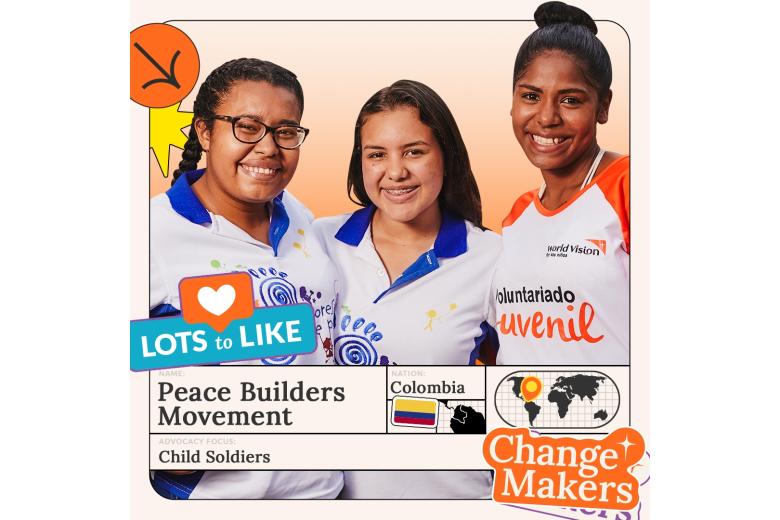 Peace Builders Movement
Wednesday, May 10, 2023
The Peace Builders Movement has been advocating to end violence against children in Colombia for over six years, mobilising communities and leaders to come together to champion the rights of children. As agents of change, they have organized public events, performances, and flashmobs to promote peace building and ending violence against children.
Statement by the Peace Builders Movement:
In Colombia, during the last 30 years, more than 16 thousand girls, boys, adolescents and young people have been recruited by armed groups and more than 3 million of them have been victims of the armed conflict.
This is a context of hopelessness for millions of young people in our country.
That is why in 1996, the Peace Builders Movement emerged as a result of a movement of children for peace. As Peace Builders, we promote a peace culture through participation, mobilisation and public policy advocacy.
Every year, we celebrate "the week of peace" as a path to reconciliation and peaceful coexistence.
We also join to commemorate the "red hands" day. Every 12th of February, we paint our hands with red colour and go out to the streets, parks or schools to mobilise others in order to increase the awareness about the problem of forced recruitment and the use of children as soldiers.
The Peace Builders are hope in the middle of despair. For a different present and future… Gestores de Paz!