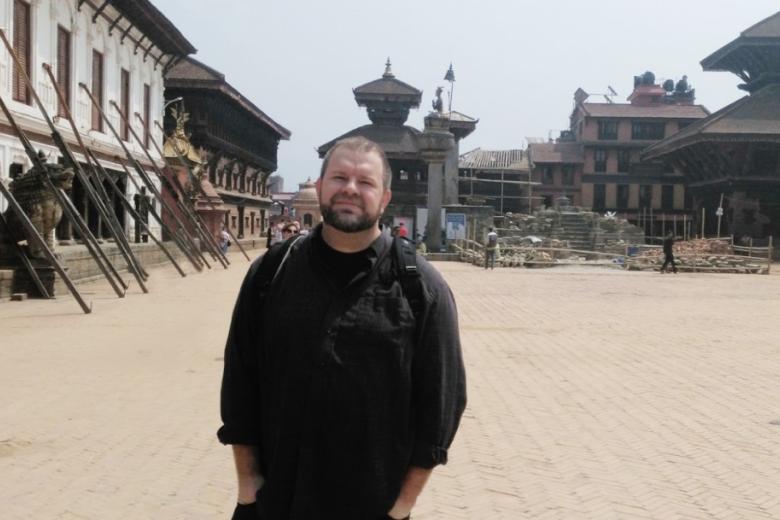 Child-led solutions to addressing Violence Against Children: Moving beyond tokenism towards activism
Tuesday, November 20, 2018
By Matthew Stephens, World Vision US
On November 20th, the world celebrates Universal Children's Day, providing a moment to celebrate children and their well-being, as well as to acknowledge the rights of every child to—among others—an identity, a family, a life free from violence, and a right to have their voices heard regarding decisions that affect them.  As a child-focused organization, World Vision endeavours to see these rights of children reflected and protected in all our work across the globe.
Through its global "It Takes a World" campaign, World Vision has committed to collectively contribute to rallying staff, partners, governments, communities, donors, and children themselves around the reality that children both deserve and have a right to live lives free from violence.  In a world where over one billion children experience violence every year, aspiring towards the elimination of all forms violence against children (SDG 16.2) seems a worthy and important aim.
But the beauty of "It Takes a World" is that it is not about us; it cannot be—"we" (as an organization or as the international development community at large) are not enough.  For sustainable change to occur, actors across the spectrum from governments to faith leaders, parents and teachers must be engaged and contributing.  Perhaps the most critical contributors are those whom this issue touches directly—children themselves.
Amongst the cadre of child-focused organizations and entities around the world, "listening to the voices of children" has long been a stated priority when considering how to frame solutions to the issues children face.  That said, the industry has a tendency to trend towards listening to children when discussing the problem, and then framing solutions on their behalf.  We hear the problems facing youth, and then advocate for them.
But advocating "for" children is hardly enough; the call and challenge to all of us is to advocate "with" children—amplifying their voices and securing platforms where voices are not only heard by those in power, but listened to.  Experience shows that young people want more engagement—they are eager to participate as problem-solvers—framing out solutions which meet specific needs and fill gaps often they alone are uniquely attuned to.
A few years ago, I had the opportunity to attend a multi-country Summit on Violence Against Children in the Northern Triangle of Central America.  As some of the most violent places on earth—where the rate of child homicide is over 4 times higher than the global average—violence and lack of opportunity have diminished hope and forced many to flee their homes in search of a better and more secure life.  In a crowed conference room, over 200 government leaders, academics, development professionals, civil society, faith, and business leaders worked to identify solutions to the overwhelming violence in the sub-region.  On the last day, a group of young people from across Honduras—adolescent members of World Vision-convened Youth Clubs—came to the stage and offered a half-hour of powerful testimony and evidence to both the contexts they lived in, risks and dangers they faced, and recommendations for how those in the room could respond. 
Their overarching request?  "Work with us, not for us." 
While calling young people to the stage is not unusual in these types of events—this level of participation can be illuminating at its best and tokenism at its worst—what followed their presentation was. 
After the presentation, these Honduran young leaders made their way into the audience and sat at the small tables with the "power brokers" for break-out sessions on solutions—and over the course of 45-minutes, they were not just heard, but listened to.  Government officials and business owners asked questions as young people articulated the both their challenges and the solutions they would like to see in their communities.  Instead of being part of the agenda, they led it.
As we celebrate Universal Children's Day, let us remember that children deserve and have a right to participate—but beyond this, there is no way an agenda for children to be truly achieved without working with children.  Whether as advocates, as champions, as problem-solvers, as validators or evaluators, there is no viable path towards a world without violence for children without them.
About the author
Matthew Stephens is the Senior Technical Advisor for Child Protection for World Vision US.  For over 13 years, Matthew has served to advance community-led and child focused solutions to abuse, exploitation, and other forms of violence against children.  He has a special interest in the role of faith communities in preventing and responding to violence against children, holistic approaches to community-based violence reduction, and child protection in migration.