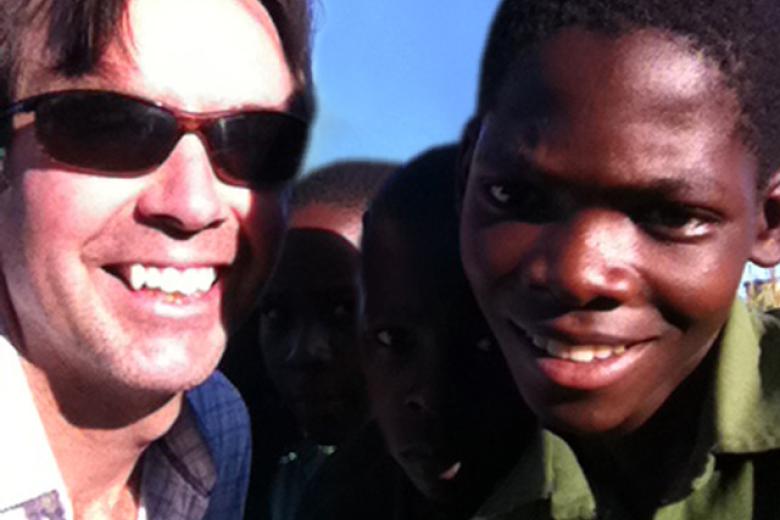 Building community around child participation and rights
Wednesday, July 8, 2015
World Vision's understanding of children and development continues to evolve. We've moved from needs-based service delivery to a child focused community based approach. We've embedded rights-based approaches as a strategy to improve child well-being, and changed our perspective of girls and boys as recipients of aid to active contributors and assets for development.
This shift hasn't been without its critics. Within an organisation with such diverse faith and cultural perspectives the views about children – their competency and relationship with parents and culture – diverge considerably. This reflects historical critiques of the CRC itself, and the suspicion that a rights agenda undermines parental authority or cultural and religious values. As such, we need a safe space to dialogue and appreciate these different perspectives, and share ideas and practices to improve our work. In so doing, we can navigate our differences to ensure that fulfilling children's right to participate doesn't expose them to unnecessary risk or shift an inappropriate burden of responsibility onto their shoulders.
World Vision's new Child Participation and Rights CoP is rooted in over 15 years of child rights and participation activism within World Vision. This new platform serves to bring together practitioners from different sectors and disciplines, technical experts and policy advocates from across our organisation, along with interested external peers and potentially marketers and grant acquisition teams.
I've been part of a good many networks, movements, coalitions and more recently, communities of practice. All start out with good intentions and the compelling argument that working together is better. What could be wrong with sharing ideas, capacity, resources and connections to improve our work and reducing redundancies?
The challenge lies in maintaining relevance, momentum and broad participation. Communities exist to serve their members, and it's a challenge to get the balance right between pushing out content to members whilst being sensitive to their needs. Being virtual makes this more difficult, and we struggle with connectivity, language, time differences and busy staff.
A successful community of practice requires a strong convener-facilitator and a core of active participants who can take on specific tasks and create relevant content. The majority of members may be passive consumers who come to the community on a need to know basis. The virtual platform is simply the entry point into either consumption or participation. Small working groups with time bound deliverables helps to build engagement and ownership. Creating content together is the engine room of success.
With the quality of staff, and level of interest around child participation and rights within World Vision, the future augers well for this new Community of Practice.
About the Author
Paul Stephenson is the Senior Director Child Development and Rights Technical Cluster at World Vision International. The Child Development and Rights Team focuses on child protection, child participation, gender equality, disability inclusion and children's spiritual nurture.  Paul has worked in humanitarian relief and development for 25 years, specializing in education, child rights and community development. Paul has worked in Latin America, Africa and Asia.