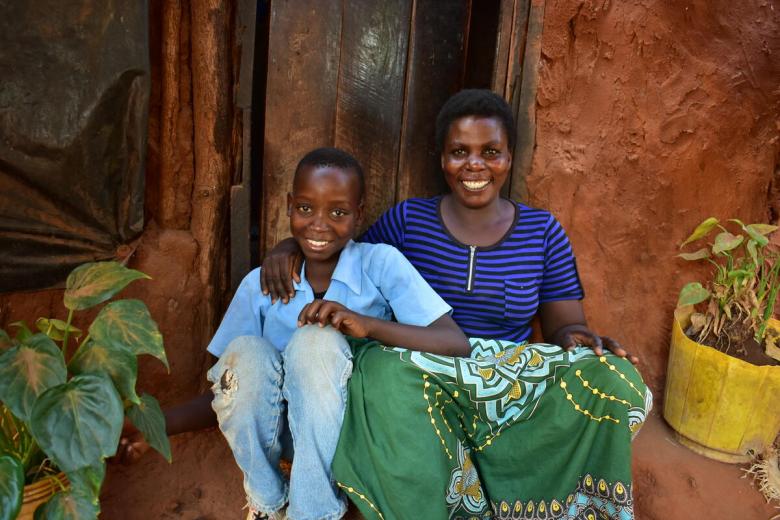 Fighting superstition and hunger through child sponsorship
Tuesday, March 29, 2022
Imagine a child was starving because of superstition, not because the family did not have food to feed themselves. Imagine you could be the reason his parents – and the other parents in his community – learnt about such dangers and saved their child's life.
The day Harriet arrived at the Siansowa Health Centre in rural Zambia with her screaming son strapped on her back, was the day change came to her son's life.
Harriet was exhausted – and she blamed herself for her 11-month-old son's suffering.
As other curious mothers watched on, she unwrapped Swangirai for the World Vision nutritionist, Betty, to examine.
"I made a mistake," Harriet confessed. "I breastfed him before I realised I was pregnant again. That is what has caused him to suffer from masato. Now his feet, face, and hands have all swollen. It's lucky I stopped breastfeeding him as soon as I found out I was pregnant – if not, he might have died already."
Like many others in her community, Harriet falsely believed a local superstition – that babies become sick with masato, or swelling of their hands, feet, and face because the mother's milk is made dirty when she is pregnant with another baby. After examining Swangirai, Betty looked Harriet in the eye.
"Your son is not suffering from masato—he is suffering from malnutrition," Betty told her. "He is crying because he is hungry. He needs food to eat. We will right away start feeding him, and you will see how everything will change about your son in less than 12 days."
Betty opened a special nutritional supplement like peanut butter designed for children who are severely malnourished and handed it to Harriet. As soon as Swangirai took his first mouthful, he stopped crying, grabbing at her hand as she scooped it into his mouth, determined not to let any escape him. Betty says he finished the sachet in record time.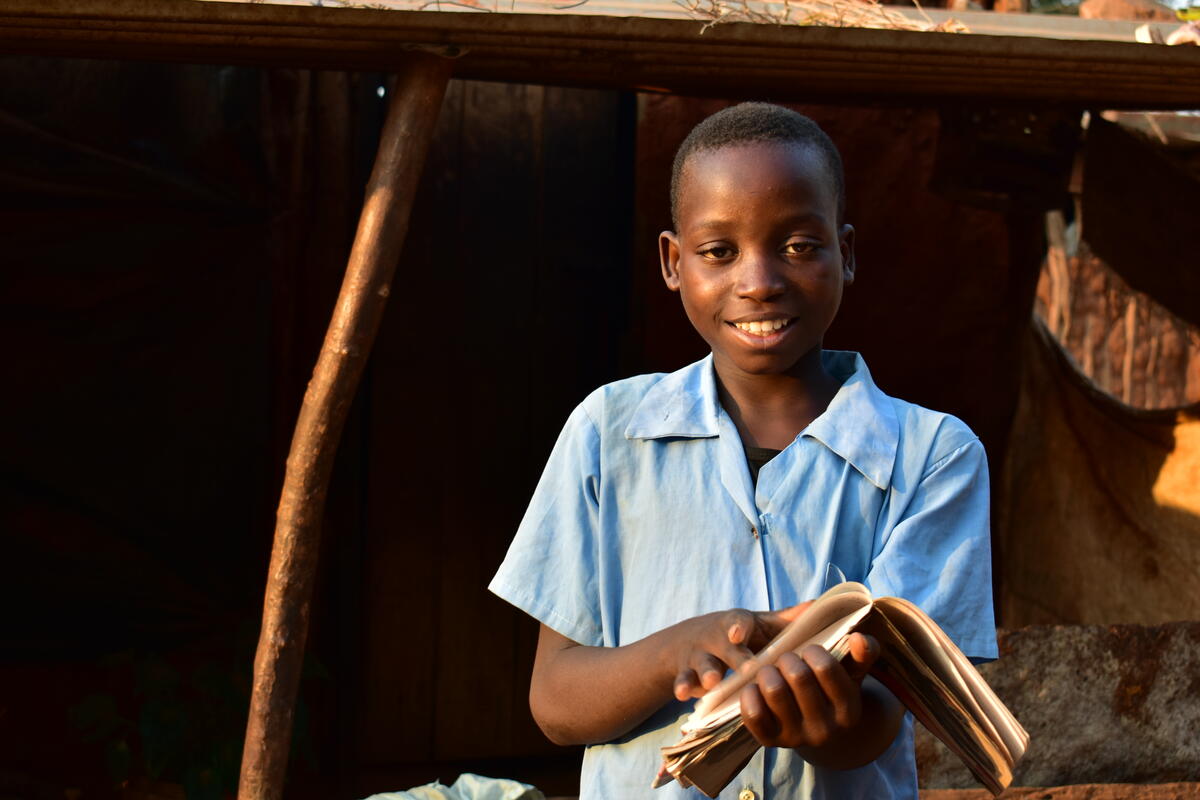 That was more than a decade ago. Today, Swangirai is a healthy, happy, 12-year-old boy. He laughs as he swings down the branches of the tree he just climbed to escape the hot sun. He is unrecognisable from the photos of the sick baby that Betty took the first time they met – but he still wears the scars from the traditional treatments his parents tried to heal him from masato before they learned the truth.
"I wasted time taking my son to witch doctors to treat masato—they gave him all the tattoo cuttings you can see. But my child was hungry!" says Harriet. "There is no masato; it is malnutrition that was making children sick. Our crops were struggling because of drought and floods – I would have fed him after weaning him if I had enough income and food."
Swangirai is one of more than 900 children in southern Zambia who received emergency nutrition support after drought triggered a food crisis in 2009 – and World Vision's child sponsorship programme is still working in his community, continuing to help children grow healthy and strong. Because of World Vision's community-based programming, even children who aren't sponsored like Swangirai benefit from World Vision's support.
Looking at his baby photos, Swangirai is serious for a moment. "I heard that I was very sick as a child, but the pictures help me understand how bad it was," he says. "If World Vision didn't help me, I would have died. I'm so thankful my parents took me there to get the food that saved my life."
Though all of this happened long before she became part of the family, Swangirai's stepmother, Lonely, who married his father after his parents divorced, is grateful too.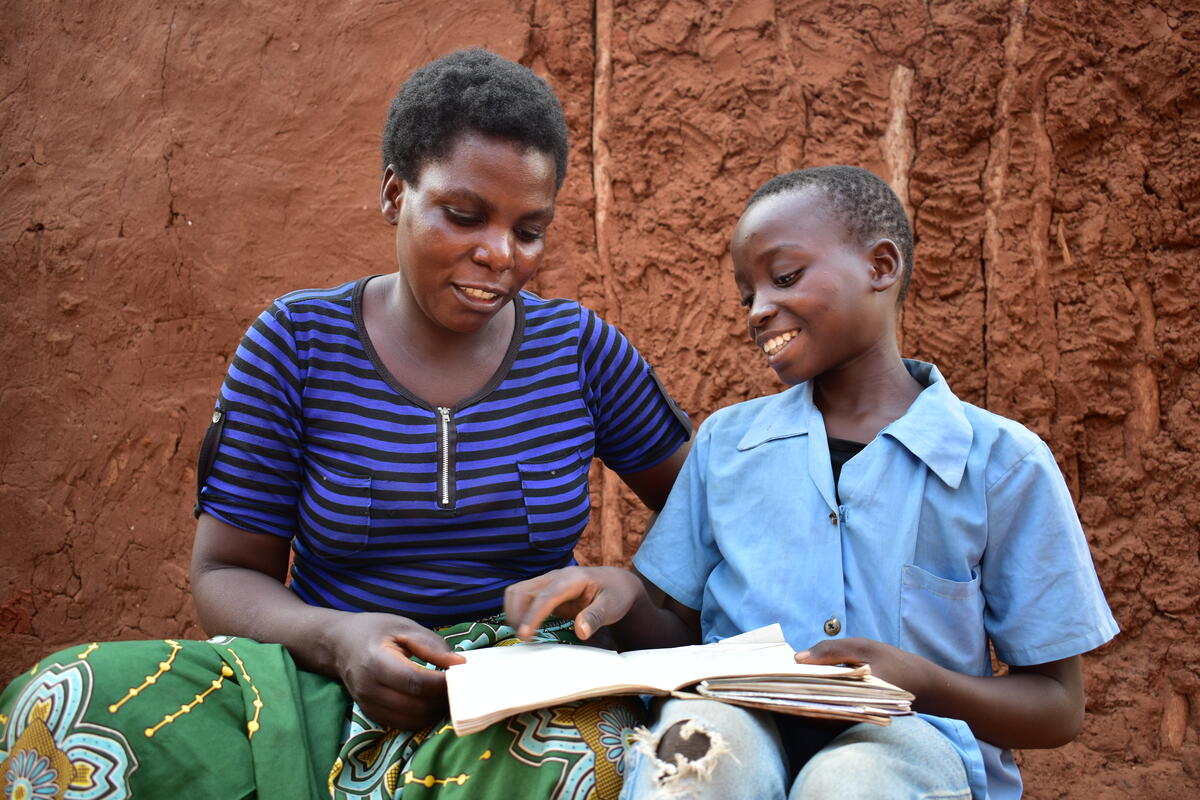 "We see Swangirai as the hope of this family's future," she says. "He listens, takes the lead and respects everyone, especially us, his parents. He is humble, kind, and hard-working. Everybody loves him – other children and adults. When I think of how he survived from malnutrition, I thank God and World Vision for the programme that provided supplements for children like him."
Swangirai has big plans for the future. He dreams of becoming a police officer because he wants to help other people, and he wants to learn how to fly planes "just like I have seen in the movies!"
"When I am a successful career man, I will build a house and buy a car for the family," Swangirai says. "And I will never allow anyone in my family to go to bed hungry."
You can be the reason a child like Swangirai gets the support they need to survive and thrive, bringing lasting change to their community. With global catastrophes putting the lives of children at risk, there have never been more reasons to sponsor a child today.